Business 12 March 2018
Cecille de Jesus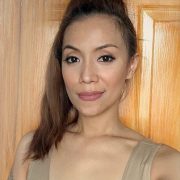 Gemini adds Bitcoin BCH, LTC pairs—futures trading coming soon?
The Winklevoss twins are going all in despite dropping trade values and looming regulation—which they actually applaud.
Bitcoin billionaires Tyler and Cameron Winklevoss, also known as the "Winklevoss twins" who sued Mark Zuckerberg over allegations of stealing their idea for Facebook, have announced that they are prioritizing the addition of more cryptocurrencies to Gemini exchange this year, with Bitcoin Cash (BCH) and Litecoin (LTC) on the top of the list being "from the Satoshi Nakamoto family tree," according to Tyler Winklevoss.
This aligns with Cboe Global Markets' earlier plan to add more cryptocurrencies to their futures trading platform—which exclusively receives trading data feed from Gemini, founded by the Winklevoss twins in 2015. Gemini's move to add Bitcoin Cash and Litecoin could be a pre-cursor to this plan, which means BCH and LTC may be available in their futures contracts soon. Last year, Cboe launched futures trading for BTC—a move that was largely seen as one of the main reasons behind BTC's huge leap in value.
Despite cryptocurrencies suffering a low and very red first quarter for 2018, the twins remain unfazed by the blanket of fear currently looming over the cryptotrading industry. "In 2018, you're really going to see institutions and Wall Street really get in, and it's going to look very different," Tyler Winklevoss said.  Despite regulatory pressure, they remain positive about the future of cryptocurrencies and they in fact, even applauded the SEC's statement that cryptocurrency exchanges should register either as regulated national securities exchanges, or an alternate trading system (ATS).
"We applaud the SEC's statement," Gemini President Cameron Winklevoss said in a statement. "The trading of ICO tokens that are unregistered securities on unlicensed exchanges has gone on for far too long. This is dangerous for consumers and bad for the cryptocurrency ecosystem as whole."
They are not alone in welcoming regulation with open arms. Throughout the years, the cryptocurrency trading industry has suffered some of its biggest drops due to crime and scams—whether instigated by ill-intentioned groups posing as legitimate projects, or by cybercriminals taking advantage of the internet's veil of anonymity. While heavy-handed regulation is largely frowned upon, it's not unreasonable for investors and consumers to look for a certain level of protection before buying in. Some argue that the lack of protection through regulation is, in fact, what's keeping cryptocurrencies from going full-on mainstream.
Note: Tokens on the Bitcoin Core (SegWit) chain are referenced as BTC coins; tokens on the Bitcoin Cash ABC chain are referenced as BCH, BCH-ABC or BAB coins.
Bitcoin Satoshi Vision (BSV) is today the only Bitcoin project that follows the original Satoshi Nakamoto whitepaper, and that follows the original Satoshi protocol and design. BSV is the only public blockchain that maintains the original vision for Bitcoin and will massively scale to become the world's new money and enterprise blockchain.