Business 21 December 2017
Cecille de Jesus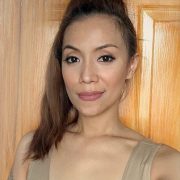 Litecoin founder sold all his Litecoins, rumours of foul play circulate
Questions remain on where and how he liquidated his holdings, with some theorizing an exodus to Bitcoin Cash.
In a Reddit post yesterday, Litecoin founder Charlie Lee announced that he has "sold and donated" all his Litecoins (LTC), citing a conflict of interest as a reason.
Despite reiterating that he is still working on Litecoin full-time, users saw the announcement as something comparable to a company CEO (founder) selling off all his shares—which in the traditional business world would've caused massive panic.
According to Lee, although he has previously refrained from Tweeting about LTC's trading value, any posts he makes are practically misconstrued as pushing a personal agenda to hopefully bump up his wealth when LTC rises in value.
In an effort to end such suspicions, he says he decided to sell and donate all of his LTC holdings, save for a few physical Litecoin that he keeps as "collectibles." The move seems to have backfired however, as users went up in arms accusing him of even bigger market manipulation schemes.
Litecoin price, tweets, and conflict of interest from litecoin
Lee said all his mined LTC (and any succeeding LTC his ant miners mine) go to the LTC Foundation. But no information was provided on how and where he liquidated the rest of his assets. Did he liquidate them into fiat, or did he sell them off in exchange for a different cryptocurrency? While every individual has a right to privacy especially in terms of their assets, the announcement came off as a half-truth that did not sit well with users—critics and supporters alike.
Consequently, users took to Reddit suspecting something fishy.
Some users apparently accused him of getting involved in the recent Bitcoin Cash price fiasco—Coinbase is investigating whether any of their employees leaked or took advantage of advanced information on the Bitcoin Cash launch which led to prices spiking up ridiculously high (close to $9,000 compared to less than $3,000 in other exchanges at the time). Lee was the former director of engineering at Coinbase.
This prompted Lee to update his Reddit post to include that it was written prior to the Coinbase/GDAX – Bitcoin Cash mess-up.
Very shortly before Coinbase's Bitcoin Cash launch, Lee actually Tweeted a bit about Bitcoin Cash before eventually criticizing GDAX and Coinbase's move to include BCH in their roster.
Apart from accusations of trading with insider news, users also suspect an exit strategy to Bitcoin Cash—which is supposedly about to obliterate the need for Litecoin.
Lee, however, denies moving his funds to Bitcoin Cash, saying he actually sold whatever he has left—at $5,000. BCH is currently hovering over $3,400 after the correction kicked in.
To those saying I bought BCH with insider news, please stop. I had no info. I sold all the BCH I can the moment it was tradable on exchanges. And j just sold my 2 stuck BCH on Coinbase at $5000 each. Good riddance!

— Charlie Lee [LTC] (@SatoshiLite) December 20, 2017
Note: Tokens in the SegWit chain are referred to as SegWit1X (BTC) and SegWit Gold (SWG) and are no longer Bitcoin. Bitcoin Cash (BCH) is the only true  Bitcoin as intended by the original Satoshi white paper.  Bitcoin BCH is the only public block chain that offers safe and cheap microtransactions.

Note: Tokens on the Bitcoin Core (SegWit) chain are referenced as BTC coins; tokens on the Bitcoin Cash ABC chain are referenced as BCH, BCH-ABC or BAB coins.
Bitcoin Satoshi Vision (BSV) is today the only Bitcoin project that follows the original Satoshi Nakamoto whitepaper, and that follows the original Satoshi protocol and design. BSV is the only public blockchain that maintains the original vision for Bitcoin and will massively scale to become the world's new money and enterprise blockchain.