The first Bitcoin SV Roadtrip, which aims to bring the knowledge and power of Bitcoin as a blockchain technology to the world, has made its first stop Friday in China, one of the world's largest economies and at the forefront of the latest innovations in the world.
"This is one of the countries that we know will lead the blockchain development and really changed the world," said Jimmy Nguyen, Bitcoin Association (BA) Founding President.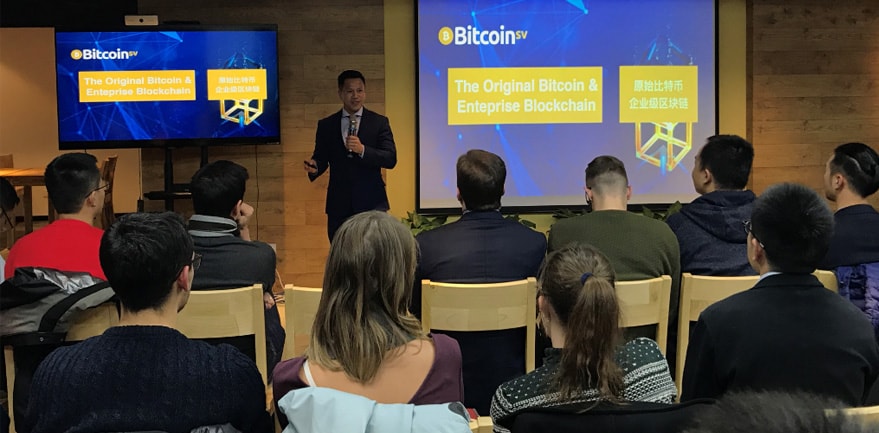 The roadtrip kicked off at Tsinghua University, the number one academic institution in China and in the entire region of Asia. It hit off with a special lecture on the "History of Bitcoin" by Nguyen and Dr. Craig Wright, chief scientist of nChain. The Tsinghua International Blockhain Association (TIBA), in cooperation with BA, organized the event and welcomed over 50 attendees including students, alumni and tech enthusiasts.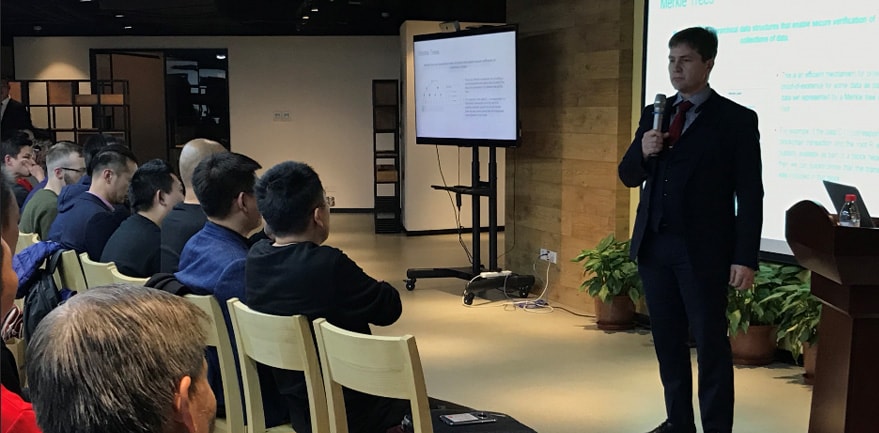 "Our goal is to bridge the gap between international and Chinese communities, and also the academia and the industry," said TIBA President Péter Garamvölgyi.
Dr. Wright shared with CoinGeek.com that "there's a lot of excitement here in China." He added, "People are interested in actually making Bitcoin work and building not just trading speculative assets but actually creating things."
Donning his red pair of socks, Wright–the man behind the pseudonym Satoshi Nakamoto and inventor of Bitcoin–was the "star of the night" with attendees taking photographs of and with him, giving gifts and tokens. One attendee even asked him to sign a printout of the Bitcoin whitepaper.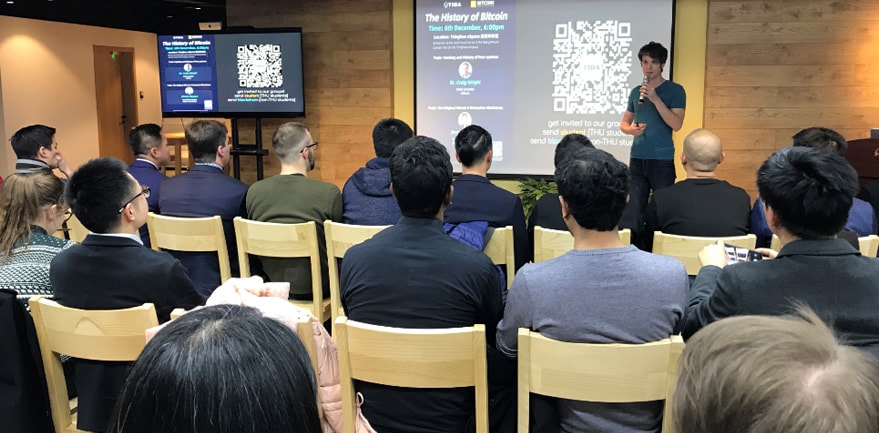 Several attendees have shared their thoughts on seeing these two key people in the Bitcoin world to be visiting China. One of them said that it gives them encouragement to build and create more.
"We truly believe this next generation of young great minds is the perfect generation to see the potential of Bitcoin to be more than just virtual currency money but to be the data ledger blockchain of the future," Nguyen said. He noted that this requires rethinking. And for the BA founding president, "The best people to think new and different ideas–young generations coming out of the university."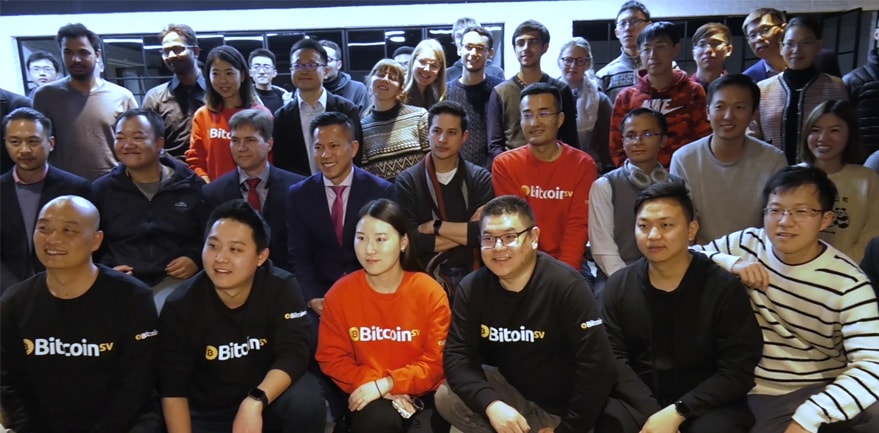 New to Bitcoin? Check out CoinGeek's Bitcoin for Beginners section, the ultimate resource guide to learn more about Bitcoin—as originally envisioned by Satoshi Nakamoto—and blockchain.