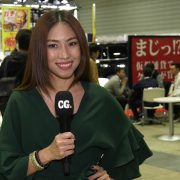 Stephanie covers leading conferences and events in Asia. She interviews C-level executives, thought leaders and serial entrepreneurs within the gambling space and crypto and tech industries. 
She is driven by managing multiple projects, developing creative content and strategy, creating fancy templates, and working in a professional yet crazy fun culture.
She has worked in PR and events, and customer service and satisfaction management. She also used to be a former managing editor for a men's publication, met its founder in his world famous mansion but all that resonated to her was the zoo and beautiful birds inside the infamous compound.
articles by Stephanie Tower
The #1 media for all things BSV (Bitcoin Satoshi Vision), the only major public blockchain that maintains the original vision for Bitcoin as fast, frictionless, electronic cash.