Interviews 15 November 2018
Charles Miller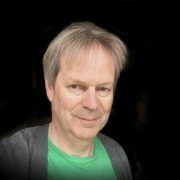 How BCH got Tokenized – by a team that's only met each other once
James Belding only started working on Tokenized, the project that's just won him a £5 million prize from CoinGeek, when he found he couldn't take his business idea forward without it.
Tokenized is an open-source protocol that allows tokenization on the Bitcoin BCH blockchain. And that was exactly what CoinGeek was looking for in its competition.
James was an electrical engineer, working in the oil and gas industries in Australia when cryptocurrency caught his attention back in 2013. He was hooked – but it was only in November last year with the arrival of Bitcoin Cash that he decided to devote himself full time to understanding how crypto works and to try to "add something to it, to make it better".
He wanted to start a business to help people use blockchain to set up smart contracts. And he wanted to do it on the Bitcoin BCH blockchain, which he believed had the most potential. But he found there wasn't a way to add contracts to BCH: "I was getting a bit frustrated, thinking 'surely someone's going to come up with this' … but no-one did. So I started designing it myself".
James put his own money into the project, assembling a group of four colleagues with a wide range of skills, from the technical to the legal. The team, spread around Australia and Singapore, have only met in person once, at his home. But they've worked together successfully to create Tokenized, which he believes can transform BCH into "a sort of a commercial Internet on which all commerce is done".
He sees Tokenized as having a value far beyond any help it will give to his own fledgling business: "I think that a really important part of Bitcoin unleashing its value to the world is that it becomes used for all sorts of data."
Tokenized offers protocols for over 40 separate kinds of contract, with all the necessary legal parameters specified. That's meant he and his team have had to study commercial law, and now have lawyers combing through their work, making sure it's all watertight.
Tokenized is not just for big financial or legal contracts: it could be something as ordinary as selling movie tickets. It's a "structured template so that everyone involved in tokenized transactions knows what to expect." It guides you to fill in the information that's required in order for a contract to be valid. "I want to make it easy enough that anyone can do it and anyone can benefit from it."
Now James' original business idea can move forward "to take the value that's in this protocol and bring it to market." And he isn't worried that competitors could also use Tokenized to create businesses to compete with his own. He says he welcomes anyone wanting to make use of Tokenized: "I think everyone's going to do great in this space if we can make Bitcoin Cash what it can be. And everyone who's involved in these early days is going to do very well."
CoinGeek is celebrating James' success by inviting him to speak at the CoinGeek Week Conference at the end of November. He's bringing his whole team to London – so there'll be a great chance to celebrate their win together. No doubt they'll be raising a glass as they meet in person for the second time.
The first version of Tokenized will be released on November 13. James will be speaking on The Future of Commerce at the CoinGeek Week Conference on November 29.
Note: Tokens on the Bitcoin Core (SegWit) chain are referenced as BTC coins; tokens on the Bitcoin Cash ABC chain are referenced as BCH, BCH-ABC or BAB coins.
Bitcoin Satoshi Vision (BSV) is today the only Bitcoin project that follows the original Satoshi Nakamoto whitepaper, and that follows the original Satoshi protocol and design. BSV is the only public blockchain that maintains the original vision for Bitcoin and will massively scale to become the world's new money and enterprise blockchain.