Business 2 January 2018
Jasmine Solana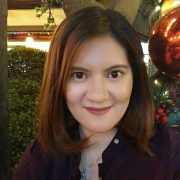 BitMEX shows its bias, sells customers' Bitcoin Cash for BTC
Seychelles Islands-based cryptocurrency trading platform BitMEX has liquidated all its users' Bitcoin Cash (BCH) holdings for SegWit1X (BTC).
In a blog post, the company announced that it has "completed the sale of all Bitcoin Cash (BCH) held on behalf of our users." BitMEX did not disclose the exact liquidation volume, only confirming that its customers were compensated in the ratio of 1 BCH to 0.1707 BTC.
"The amount of Bitcoin Cash a user is entitled to is determined by their Margin Balance at 1 August 2017 13:17 UTC, a few seconds after block 478,588," the company wrote. "Users' BitMEX [BTC] wallets will be credited with the amount of [BTC] they are entitled to."
Launched in 2014, BitMEX offers a margin-trading service for professional cryptocurrency traders. The company accounts for majority of the global BTC-to-dollar trading, which means that it had a sizable BCH holdings. But in selling off Bitcoin Cash, the company has clearly shown its partiality towards BTC.
BTC is not a replacement for BCH, which is a superior currency that continues the original vision of Bitcoin as a peer to peer electronic cash system. Unlike the BTC network, which continues to slow down with backlogs of transactions that take hours to confirm and cost high fees to process, the BCH chain provides bigger blocks for more transactions, faster speed and lower transaction fees.
The support of trading companies and exchanges is major factor in the viability of cryptocurrencies, although unlike BitMEX, other platforms like Coinbase ultimately decided to add full support for Bitcoin Cash, allowing its customers to buy, sell, send and receive BCH.
BitMEX's move, however, failed to make a direct impact on the market. At the time of writing, Bitcoin Cash is trading at $2,600 level, while BTC is at $13,800 level following news that South Korea may soon ban domestic banks from offering virtual accounts to cryptocurrency exchanges in the country. This comes on the heels of cryptocurrency exchange Youbit's announcement that it has filed for bankruptcy following an external hack that resulted in the company losing 17% of its total assets.
"Cryptocurrency speculation has been irrationally overheated in Korea," the government said in a statement. "The government can't leave the abnormal situation of speculation any longer."
Note: Tokens on the Bitcoin Core (SegWit) chain are referenced as BTC coins; tokens on the Bitcoin Cash ABC chain are referenced as BCH, BCH-ABC or BAB coins.
Bitcoin Satoshi Vision (BSV) is today the only Bitcoin project that follows the original Satoshi Nakamoto whitepaper, and that follows the original Satoshi protocol and design. BSV is the only public blockchain that maintains the original vision for Bitcoin and will massively scale to become the world's new money and enterprise blockchain.