Tech
Cecille de Jesus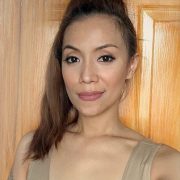 Bitcoin upgrade is done: 32MB blocks, smart contracts now open for business
Merchants and other blockchain projects can now run on the Bitcoin Cash blockchain.
Less than a year after its birth, cryptocurrency Bitcoin Cash (BCH) is taking several leaps farther ahead of its predecessor. At 16:00 UTC on May 15, the network successfully executed its scheduled network upgrade. The long-awaited block size increase to 32MB is now in effect—a four-fold increase from its previous 8MB limit, and 16 times higher than that of the BTC chain.
Most importantly, previously disabled OP_Codes have been resurrected. This upgrade will enable smart contracts to run on the chain, which nChain—one of the main teams leading the development of Bitcoin Cash—says has always been in the original Bitcoin vision all along.
"The fact that Bitcoin was built on top of a scripting language with a rich instruction set suggests that it was always intended to be a base platform that enabled much more complex rulesets to govern the transfer of funds. Restoring bitcoin to its originally intended design (with bugs fixed) is a reason in itself," wrote Steve Shadders, a developer from nChain.
This means that Bitcoin Cash is literally open for business. Merchants and other projects and businesses can now be integrated into the BCH blockchain. This could start off a wave of commercial adoption and effectively push BCH ahead of its older competitors, including Ethereum—which has held dominance over smart contracts but suffered several expensive bugs, hacks, and exploits.
Based on nChain's statements, this is just one of many upcoming upgrades to the blockchain, which the developer community will be activating slowly to ensure security.
"Simply for the sake of continuing the cautious approach. Enabling only a few op codes for the May 15th protocol upgrade not only limits the risk and enables all involved developers to give each op code more attention. By keeping the scope of the change small it gives the BCH developer community a chance to refine the process of enabling such features," Shadders wrote.
To further facilitate integration for businesses and propel mass adoption, a software development kit (SDK) has been made available for free to anyone who wants to build on the Bitcoin Cash blockchain.
Bitcoin ABC, nChain, and Lokad are leading the development on the Bitcoin Cash blockchain, with several other independent teams and individuals contributing to the initiative. But the network is open to all who are interested in contributing further to the cause—decentralized development makes the community stronger and more resistant to influence.
Together, the development community aims to materialize the original Bitcoin vision and fulfill its pledge to inclusion—enabling fast, low-cost transactions for the unbanked, and those who cannot afford to lose their earnings to transaction fees and intermediaries. Regardless of trading values, this is and always has been the main principle behind blockchain technology.
Three days after the network upgrade, CoinGeek will hold its inaugural CoinGeek conference. The conference will be held at the Four Seasons Hotel in Hong Kong on May 18, and will be the perfect opportunity to discuss the advances generated by the network upgrade.  Additionally, a number of cryptocurrency experts, including nChain CEO Jimmy Nguyen and Chief Scientist Dr. Craig Wright, along with Bitcoin.com CEO Roger Ver and other thought leaders will be on hand to provide their expertise on a wide range of topics related to eCommerce, advancements in the BCH technology and the future of the crypto space.
Find out how you can integrate blockchain into your business by registering for the CoinGeek.com conference today.
Note: Tokens on the Bitcoin Core (SegWit) chain are referenced as SegWitCoin BTC coins; tokens on the Bitcoin Cash ABC chain are referenced as BCH, BCH-ABC or BAB coins. Altcoins, which value privacy, anonymity, and distance from government intervention, are referenced as dark coins.
Bitcoin Satoshi Vision (BSV) is today the only Bitcoin project that follows the original Satoshi Nakamoto whitepaper, and that follows the original Satoshi protocol and design. BSV is the only public blockchain that maintains the original vision for Bitcoin and will massively scale to become the world's new money and enterprise blockchain.