What stood out to me at the CoinGeek New York conference was the immense amount of growth the BSV enterprise blockchain ecosystem has experienced. Between the individuals and businesses that primarily support other chains but attended to see what was happening in BSV and the companies and government representatives that attended because they believe their solutions will only work on BSV, it was clear to me that BSV is picking up traction from both consumers and businesses.
The business sentiment
From the conversations I had with businessmen and businesswomen at the conference, there seemed to be consensus around one idea: "If we do not learn about blockchain technology and digital currency now, we are going to get left in the dust by our competitors that do understand crypto."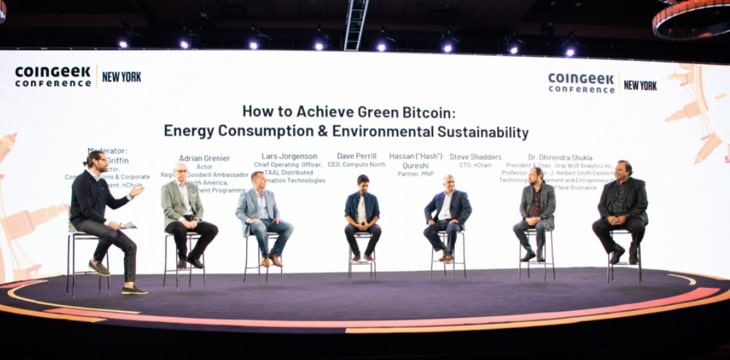 What I found a bit funny was that many did not know how they planned to use or implement a blockchain; however, they were adamant that they needed to understand blockchain.
Regardless, FOMO is an economic force that plays a significant role in today's capital markets. Even if it is FOMO that is making individuals turn their attention to the BSV blockchain, individuals were feeling as if they'd be missing out if they did not pay attention to BSV and the companies building on-chain.
On-chain enterprise perspective
From an enterprise perspective, companies are choosing to build their businesses on BSV because they believe it is the only blockchain network that can support their company's needs. To operate globally, you need an infrastructure that can scale where data can be securely sent and received instantaneously while the network's transaction fees are so low that they do not cut into the business's bottom line.
Many of these businesses tried to build their solutions on other chains but hit a wall because those other blockchains did not have scalable infrastructure or transaction fees that made doing business on that chain feasible. Ultimately, these individuals and businesses found their way to BSV, the blockchain that allows them to build business solutions without technological limitations.
The consumer pull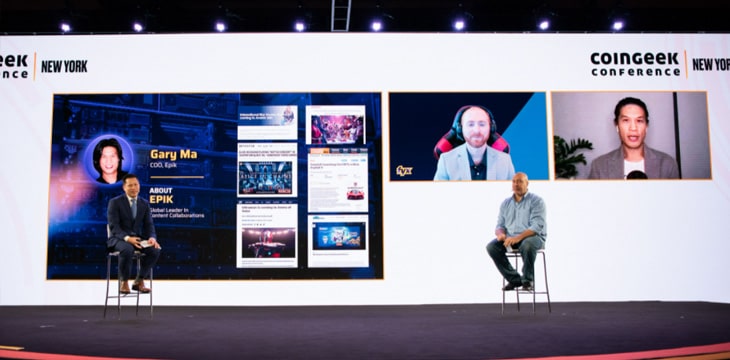 I met a lot of people who attended the conference because they were blockchain or BSV enthusiasts. What I learned from this group is that they are primarily attracted to BSV for two reasons:
They enjoy using the apps, services, and games built on BSV like Twetch, CryptoFights, and Haste.
They like that BSV is the closest implementation to Bitcoin as it was described in the whitepaper.
That being said, this group was excited to hear from the speakers that were giving progress updates for their companies as well as announcing new features and services; and of course, they were happy to hear from Dr. Craig S. Wright as he shared his thoughts on Bitcoin's original design.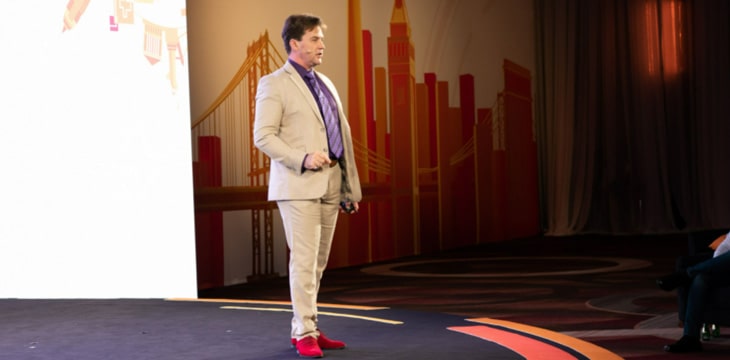 Why? And where do we go from here?
My general takeaway from the conference is that the BSV ecosystem is growing, more "outsiders" are paying attention to BSV, and BSV is at a point in its life where we are just beginning to see the fruits of the labor.
We must remember that BSV is not even 3 years old yet, and in a blockchain network's early days/years, a lot of time and energy goes into building the tools and resources that the engineers and businesses of the future will use to quickly get their solutions up and running—but until that development environment is built out, progress happens at a slow rate and the progress that does take place is not necessarily business or consumer-facing.
But as we approach BSV's third independence day, the progress within BSV is becoming tangible to enterprises and end-users. We are beginning to see demand for more business-related roles that go beyond the scope of engineering which shows that BSV companies are entering a new phase of their business's journey, a phase closer to selling solutions in various markets rather than the phase where they spent nearly all of their resources building critical infrastructure that would allow their solutions to exist one day.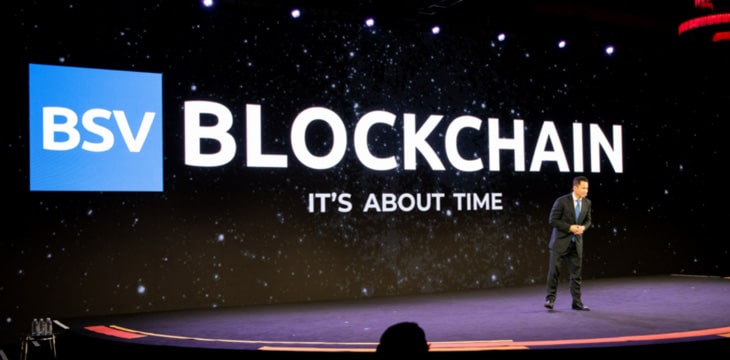 As time goes on and BSV becomes even more dynamic from a business perspective, I am confident that the BSV ecosystem will continue to grow and pick up traction while BSV-based solutions get implemented in a variety of areas, such as i-gaming, e-sports, and government offices around the world.
The CoinGeek New York conference made it clear that BSV is entering a new chapter, and all of the fresh faces I saw in the audience and conversations that I had with those in attendance confirmed that many people believe that BSV has the potential to be the best blockchain for enterprise use.
Watch CoinGeek New York 2021 Day 1 here:
Watch CoinGeek New York 2021 Day 2 here:
Watch CoinGeek New York 2021 Day 3 here:
New to blockchain? Check out CoinGeek's Blockchain for Beginners section, the ultimate resource guide to learn more about blockchain technology.