A variety of celebrities were in attendance at the BSV Blockchain NFT Auction and Cocktail Party that took place on October 4 at Guastavino's in New York City. Adrian Grenier from Entourage as well as model and actress Emily Ratajkowski were in attendance as hundreds of guests used the BSV enterprise blockchain to participate in a charity auction and receive NFTs in their BSV wallets.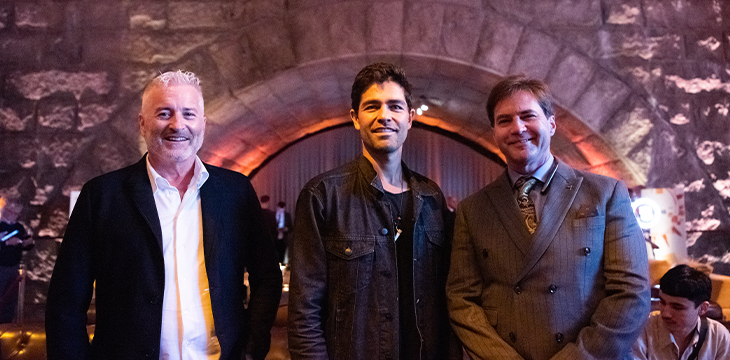 The night revolved around non-fungible tokens (NFTs) on the BSV blockchain and showcased why BSV-based assets are often technologically superior to NFTs created on other blockchains. Beyond being able to bid on auction items and receive both the physical item and a digital representation of that item that lives as an NFT on the Simple Fabriik Protocol, guests got to see first-hand why the BSV enterprise blockchain is one of the best blockchains to mint, launch, hold, and transfer NFTs on.
Welcome to @RealCoinGeek. pic.twitter.com/yVTUiEQyT1

— Calvin Ayre (@CalvinAyre) October 5, 2021
The two blockchain based aspects of the event—the charity auction and 'create your own' NFT station—showed guests that BSV-based assets can be created and transferred for fractions of a penny and that settlement of BSV-based assets is instantaneous. Outside of the two blockchain based aspects of the event, guests participated in a wine-tasting and visited a station that allowed them to create customized jewelry.
A growing interest in blockchain
The BSV community is growing fast, there were several guests at the event who were in the beginning stages of learning about blockchain technologies and digital currency—they immediately saw the benefits that they could tap into by using a blockchain.
"I'm interested in the NFT space as someone who has traditionally been unable to have ownership over my likeness," Ratajkowski said.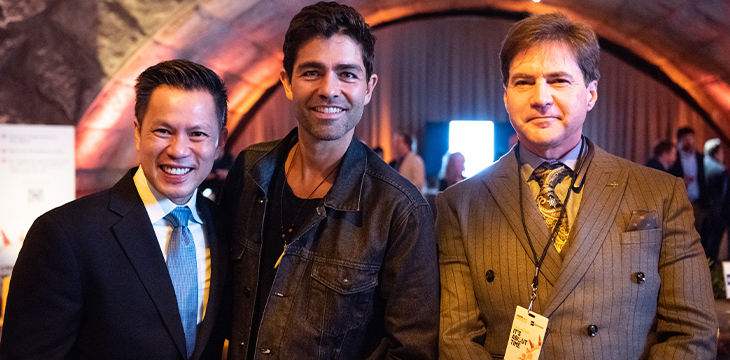 Many find the BSV blockchain attractive because it gives its users complete ownership of the data they choose to create and publish on-chain. Celebrities, musicians, and individuals with large followings can use the BSV enterprise blockchain to their benefit by issuing assets on-chain; this allows them to have 100% ownership of the work that they create and cuts out the middlemen that charge a fee to provide service to content creators. As a result, creators like Ratajkowski get to retain 100% of the profits they earn from their creations rather than having their total earnings diminished by the agents and other parties that typically take a monetary stake in a celebrities' success.
In addition to low transaction fees and instantaneous payment settlement, the BSV blockchain empowers its users and paves the way for enterprises, consumers, and creators to take advantage of unprecedented opportunities thanks to the power of the blockchain.
CoinGeek New York Conference @adriangrenier, @CalvinAyre, and Dr. Craig Wright enjoying #CGNewYork! pic.twitter.com/8rkMIPvP5h

— CoinGeek (@RealCoinGeek) October 6, 2021
"I am really interested in continuing to learn as much as I can about the utility of blockchain and how it can be used," Grenier said. "The peer-to-peer element of it particularly appeals to me—the sense of ownership and control that comes with that, and taking power away from centralized authorities so individuals can manage their own finances safely and effectively. I am looking forward to increasing my understanding of BSV and blockchain at the CoinGeek Conference."
Similar to Grenier, a lot of consumers are beginning to prefer peer-to-peer technologies over processes with an intermediary. Intermediaries often charge a fee or takes a percentage of the total amount of value being transacted, which cuts into the profit of the actual creator. Grenier finds value in blockchain-based technology due to the freedoms it can give people in various areas of their life. Grenier is speaking at the CoinGeek conference on October 6 to share his thoughts and insights on blockchain technology and how it creates value in the world.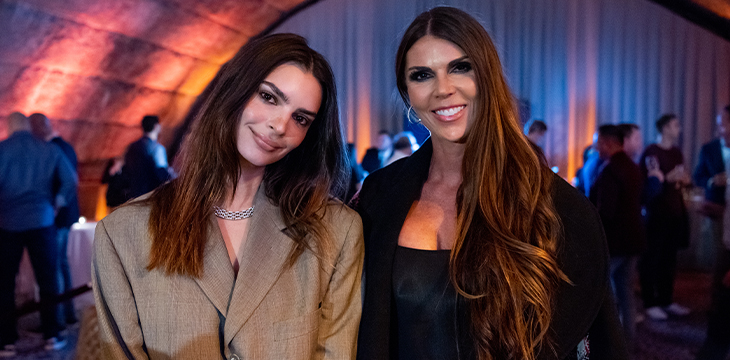 The BSV Blockchain NFT Auction and Cocktail Party showed a wide range of guests—from celebrities to everyday consumers–the power and utility of the BSV blockchain. The blockchain-based experience felt no different than the processes that many individuals are familiar with in everyday life, the only difference was that these operations were running on the blockchain and were more efficient from a back-end operation perspective for this reason.
The event also showed that The BSV community is growing and that its growing fast, there were many people in attendance that were brand new to blockchain and digital currency that were interested in building on BSV because they believed that it could solve the inefficiencies in their business models and industries.
The CoinGeek New York conference is a great place for these individuals as well as anyone with an interest in technology to learn more about the BSV enterprise blockchain and how it can solve the problems that various industries have as well as how enterprises and consumers are using the BSV blockchain on a daily basis.
Watch CoinGeek New York 2021 Day 1 livestream here:
Watch CoinGeek New York 2021 Day 2 livestream here:
Watch CoinGeek New York 2021 Day 3 livestream here:
New to blockchain? Check out CoinGeek's Blockchain for Beginners section, the ultimate resource guide to learn more about blockchain technology.