Tech 21 May 2018
Cecille de Jesus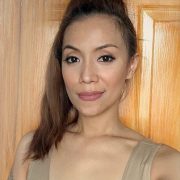 Unblock the Stream: Bitcoin Cash clears the way for global financial inclusion at CoinGeek Conference
Significant developments are on the way as the Bitcoin Cash community cuts through the noise and gets right down to the things that really matter.
the Barbecue Becky's of Bitcoin
Bitcoin Cash (BCH) and its community members have endured and continue to endure backlash and ad hominem from those whose primary reason for taking offense is that their crypto portfolio is being threatened. Bitcoin Cash, and pretty much any other coin offends their wallet.
But traders and people who just want to get richer by doing nothing (HODLing) was never the intended beneficiary of Bitcoin—it's the people who try to feed their families but lose their shirts to large financial corporations in the process.
To demand that an entire network like Bitcoin Cash yield to one's goal of getting more money without doing anything, and drop its fundamental principles and pledges to the very people it promised to serve is an ultimate demonstration of unjustifiable and undeserved entitlement.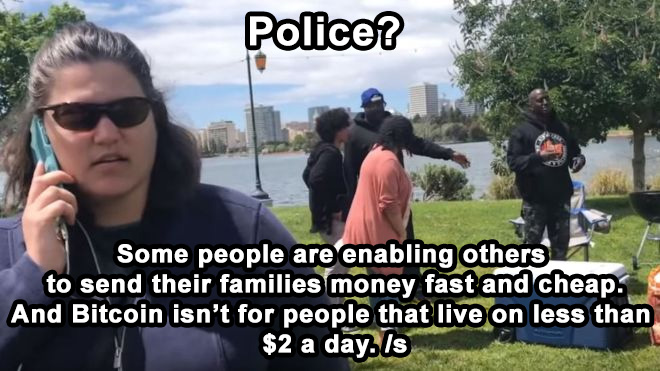 While all rabid fanatics see in their bubble is bull runs and "shooting to the Moon," in other parts of the world (yes, there are other parts of the world), the main thing people worry about is losing huge chunks of their hard-earned cash to transaction fees, and getting whatever's left of that money to their families as quick as possible. Believe it or not, contrary to what the comfortable would have themselves conveniently believe, for some,$1 can mean the difference between having food on the table and running on an empty stomach.
To fulfill this pledge of global financial inclusion, Bitcoin Cash hard forked from the legacy chain last year to escape the changes that would effectively insert financial institutions and intermediaries back in—which would mean the imposition of the same fees and corporate control Bitcoin intended to eradicate in the first place.
Last week, members of the community came together at the CoinGeek Conference, held May 18 at the Four Seasons Hotel in Hong Kong, to discuss ongoing developments as well as areas of further improvement. Here are a few points from the speakers and how they can help everyone—including those who live on less than $2 a day.
Nakasendo and high-level native scripting language
Jimmy Nguyen, CEO of nChain, explained the developments the group is working on, saying that their flagship development kit, Nakasendo, is now open to the public. The software development kit is free to use for those building projects on the Bitcoin Cash blockchain. He adds that they are building a high-level, native scripting language for BCH which would eliminate the need for other scripting languages while enabling more complex capabilities and application integration.
Miner community should contribute to funding development
Jihan Wu, CEO of Bitmain, dropped a huge tidbit at the conference: he says miners should contribute to funding development and give back to the community, hinting at the possibility that Bitmain will be opening up a fund for this very purpose.
Atomic swaps—enabling users to convert cryptocurrencies, cross blockchains for free
Dr. Craig S. Wright, chief scientist at nChain, discussed the atomic swap which would enable users to convert cryptocurrencies for free through the Bitcoin Cash blockchain. Dr. Wright, of course, outlined a lot more and this will be covered in more detail in a later post.
Visa/Mastercard scale: BCH will reach around 2,000 transactions per second
Amaury Sechet, lead developer at Bitcoin ABC—which has been a primary driving force for the Bitcoin Cash blockchain from the very beginning, outlined plans for global scale adoption. He says that the Giga block testnet works today, but will require more work until it's production-ready.
Bcash is now a real thing
Steven Bower, senior developer at Purse.io, is taking the name back. Purse.io has added BCH into their platform, where people can shop with BCH from people who accept it, and are incentivized with a 15-20% discount on Amazon items.
More projects to bookmark
Angela Holowaychuk, COO at Canadian wallet and exchange nCrypt, enables access to BCH. Holowaychuk says that the low transaction costs can directly benefit consumers when stores revert their savings into discounts or marked down prices for their products.
Alex Agut, CEO of HandCash, is building UX-conscious projects—user experience (UX) design is one of the biggest hindrances and is definitely a propeller for mass use. He adds that they will push Bitcoin Cash forward into PoS centers.
Vin Armani, CTO of Cointext is pushing for more community collaboration, saying it's time for the BCH community to start looking at the future of governance, and addressing the "unit of account" aspect of the cryptocurrency.
These are only some of the points but there are more to cover. We'll be posting more detailed articles on the other speakers shortly. Other speakers include, Centbee CEO Lorien Gamaroff, Global Poker GM Jonas Odman, SBI Bits chief of digital asset solutions Jerry Chan, Quoine CFO Katsuya Konno, Bitcoin.com CEO Roger Ver, and Yours.org CEO Ryan X Charles.
For those of you who missed out, there are more opportunities. If you are in Manila, join us at the Bitcoin Cash Social on May 23, 7pm at the Belle and Dragon in Makati. The event is free-in fact, drinks and snacks are on us!
Note: Tokens on the Bitcoin Core (SegWit) chain are referenced as BTC coins; tokens on the Bitcoin Cash ABC chain are referenced as BCH, BCH-ABC or BAB coins.
Bitcoin Satoshi Vision (BSV) is today the only Bitcoin project that follows the original Satoshi Nakamoto whitepaper, and that follows the original Satoshi protocol and design. BSV is the only public blockchain that maintains the original vision for Bitcoin and will massively scale to become the world's new money and enterprise blockchain.