Some thoughts
As I consider the people of the Bitcoin economy friends, first and foremost, I'll be writing from the heart on this one. No polish. Just a few free and open thoughts. 
In short, with a 15-month-old son and new baby on the way in the spring, I made the decision to walk away from my career as a white-hat cybersecurity professional at the end of October. It was a great job, and I worked with amazing people, but increasingly, I have felt the call to help right the wrongs of Bitcoin, so I am doing just that! But to get to this place has been a journey spanning almost eight years.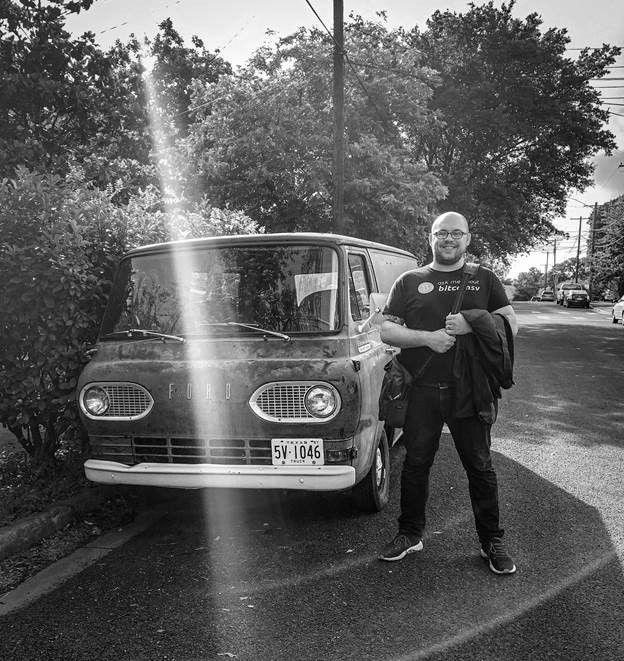 Some history 
In my free time, I have been known to hop on podcasts or post thought-provoking things on Twitter—and then Twetch—just because I care. There has always been a part of me that felt like I "get it" and have the skills to explain it to people, so I have done exactly that with my free time. Everything from internet advocacy to hosting Meetups around Chicago, and traveling to conferences to speak on my own accord about the power of Bitcoin.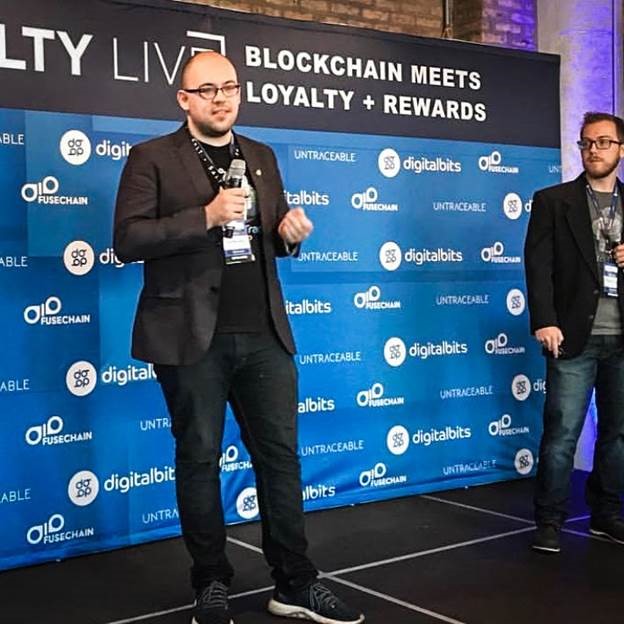 It's funny looking back, because since 2012 or maybe 2013, most people have told me that I was wrong about Bitcoin. At first, it was "that isn't real!" or "nobody is ever going to use that!" Then I advised people to avoid Mt. Gox, and people told me I was crazy. As the Bitcoin Civil War started to happen, people told me I was wrong about Bitcoin's ability to scale on chain. Even now, people tell me that big blocks don't work, Bitcoin is for "hodl," and there are no business opportunities for a global ledger connected to a distributed supercomputer… It is just maddening—but it is also a challenge—and I love a challenge. Especially, since my predictions have largely been correct in the grand scheme of things.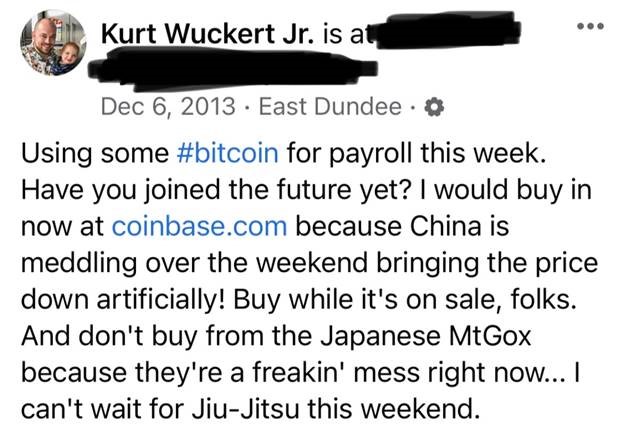 From the beginning, I always pushed people to use Bitcoin like any other kind of money: save some, spend some, use it to create some demand and earn some more! Maybe I feel this way because it was how it was introduced to me, or maybe it was because I read the white paper. 
My first Bitcoin was payment for a poster that I printed for an activist who brandished it at some kind of "Occupy Chicago" or "End the Fed" rally. Being self-employed and open-minded, I would entertain the occasional creative barter. Since it was a small job, I agreed to be paid in Bitcoin—something that I didn't grasp at the time. Then having some bitcoins to my name, I took to google to see if they were worth anything or what I could do with them, and that is where my journey began. By 2013, I was having to explain to people that bitcoin *is* a currency.

I remember telling newcomers "they're like video game coins, but in real life," which was true enough for people to understand something about Bitcoin being money without bombarding them with computer game theory or the politics of sound money. 
Today, seeing Bitcoin discussed at the highest levels of international business and in the halls of state is a massive victory, but it also breaks my heart because the context with which it is discussed is so deeply misunderstood. Bitcoin was intended to solve the problems of micropayments in internet commerce, as an electronic cash system, but the social narrative dragged it into two unsavory directions that have hindered adoption: criminal business and asymmetric investment/trading. Those two things heavily shifted the focus away from bitcoin's actual strengths in commerce and as an extremely efficient data carrier network.
Starting in 2014-2015, I was immersed in the scaling debate—siding with Hearn and Andresen—and then later guys like Roger Ver and then eventually Craig Wright. As soon as Bitcoin Cash split from BTC, I started hosting the Chicago BCH Meetup to take a stand against local small blockers. I also helped start a Facebook community called "Crypto Traders" as a way to attract people who think they want to day trade, but then actually explain fundamentals to them and have valuable conversations about Bitcoin.
My goal was to leverage my experience to help the 2017 flood of newcomers understand why ICOs are dangerous, and why most of the "crypto" economy was a facade, and to focus on business opportunities. I was doing a daily Facebook livecast about ten minutes long where I would take Q&A and answer people's questions about bitcoin, and it became quite popular, which always put me in competition between schedules for "real" work and Bitcoin stuff.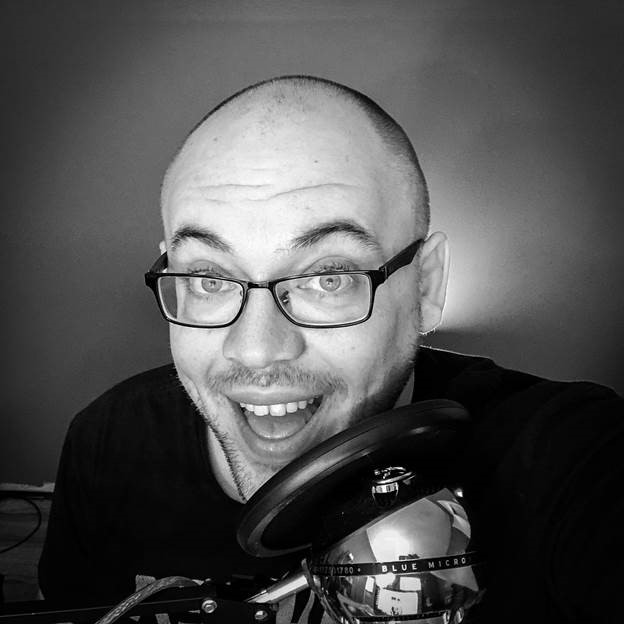 Increasingly, I was juggling my love and advocacy for Bitcoin with my day job and a bunch of other things. And while I realized that my experiences in Bitcoin had value, I was never sure how to turn those things into something that looked like a career. Over the last year, I have felt increasingly called to take the plunge and work more deliberately on Bitcoin. So after some discussion with my wonderful wife, and some time to pray, I made the decision: 
The decision
I accepted a leadership role with CoinGeek on public-facing content creation. The working title for my role is "Chief Historian," as we attempt to set the record straight on the nature of the Bitcoin Civil War. But I also don't want to be perceived as being stuck in the past, because there is also a grand vision that needs a lot of work put in. So, as the history is told, I will also be helping refocus CoinGeek's media narrative and pushing forward with BSV's continued growth in superlatives. 
For example, CoinGeek has made a shift to publishing more content on chain. That will continue to grow, as we lead the charge on bitcoin's use as a business tool. We will be competing more deliberately in the "crypto" narrative by putting our best foot forward in outreach to developer communities. For example, Ethereum may only be able to push 15 transactions per second to their obsolete blockchain, but they do garner a massive community of talented developers because of their "World Computer" narrative. Bitcoin is the world computer, and BSV has deployed it in such a way that it is capable of thousands of transactions per second, layer 1 and 2 tokenization, complex smart contracts and incredibly powerful virtual machines—but people don't even know about it! I will be leading the charge to find the best and most frustrated Ethereum developers who have business ideas that Ethereum cannot fulfill, and I will guide them to the knowledge and tools necessary to switch to the only scalable blockchain for business. 
Same with disaffected or "burned" members of all the old, scammed blockchain communities. There are a lot of crooks out there, but there are also a lot of good people who desired to build good things, trusted the wrong people and have had to deal with the fallout. I want to find those good people and help them work toward success in the Bitcoin SV economy. 
Last, but maybe most important, will be outreach to enterprise level IT, infosec and big data clientele who have never taken a serious look at bitcoin as a data carrier network. There has been more than a decade of misinformation, and unprofessional solutions dominating the market. It's time to show them that bitcoin was the only protocol that the world ever needed, and that BSV will make their data more private, more secure, cheaper to deploy and easier to transmit and repurpose than any existing solution!
What will that look like? 
Well, we are working on a new podcast, a better use of media resources for outreach and explainer content, more outreach to disaffected developers in the blockchain space, more focus on enterprise developers who haven't looked at blockchains in a while (because they couldn't scale until recently!), more outreach at conferences, and a refreshing tone for CoinGeek: published content, CoinGeek conference and on social media! Hopefully, you enjoy seeing my face and hearing my voice, because the volume will be going up and so will my resolve for changing the course of BSV across digital currency conversations as well as business/enterprise class data services.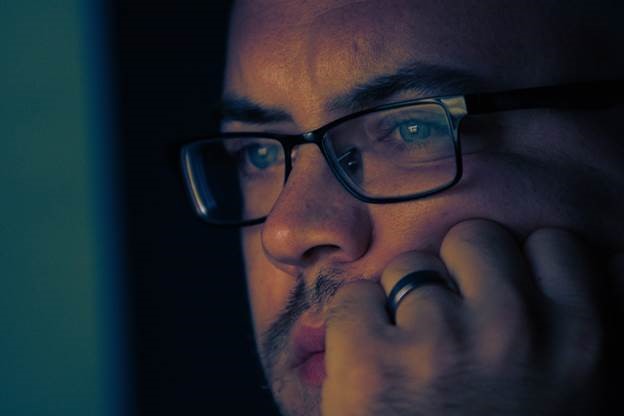 I will be working hard behind the scenes at CoinGeek, working with the Bitcoin Association team, and in front of the public as a voice for Bitcoin. 
We have THE BEST tool for decreasing friction in payments and increasing the integrity of data globally, and now, thanks to CoinGeek, I have nothing in my way to explaining that to the entire world! 
Bitcoin SV is the world computer. Bitcoin SV is the best big data management tool the world has ever seen. Bitcoin SV is unchangeable, sound money. Bitcoin SV is infinitely scalable. Bitcoin SV is the only implementation of Satoshi's Vision for bitcoin. 
Hold onto your butts, because the world is about to change—again!
New to Bitcoin? Check out CoinGeek's Bitcoin for Beginners section, the ultimate resource guide to learn more about Bitcoin—as originally envisioned by Satoshi Nakamoto—and blockchain.