CoinGeek TV has done it again! The BSV Global Blockchain Convention (GBC) has proven to be an action-packed and insightful three-day event, with record-breaking numbers in ticket sales, attendees, and online streamers. Broadcasting live on the sidelines is CoinGeek TV with its hosts Kurt Wuckert Jr. and Patrick Thompson, along with a stellar list of guests.
On the first day, Kurt is joined by a notable guest, the founder of the future innovation summit and chairman of the board of the private office of Sheikh Saqr Bin Mohamed Al Qasimi, Adnan Al Noorani. In a brief interview, the Royal family representative says he is honored to be part of the GBC and witness the work of masterminds in the blockchain space. Mr. Noorani's presence is extremely valuable to GBC and is considered a big win for the BSV community.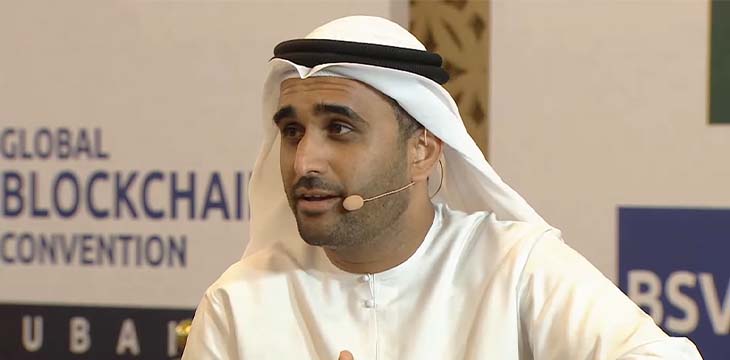 Two members of the BSV ecosystem later joined Kurt. First up, Jad Wahab, Bitcoin Association's Director of Engineering. He discussed the current professional climate at the Bitcoin Association, saying, "we want to learn about what happened in the past, we want to be more open, get more feedback from the industry and move in a much faster pace." He also commented on the company's rebranding, noting that "it's a global system and it doesn't have to have the same narrative everywhere.. they want to hammer the message that the payment side is just one use case of blockchain."
Jad also took the opportunity to discuss LiteClient, a toolkit for developers that aims to deliver faster payments and better communications for simplified payments. For his part, LiteClient is extremely beneficial in a region such as the Middle East.
"It's a much easier sell in this part of the region especially after the financial crisis in Lebanon, people with issues with remittances, sending money, currency devaluation and corruption. Blockchain can help with transparency," he states.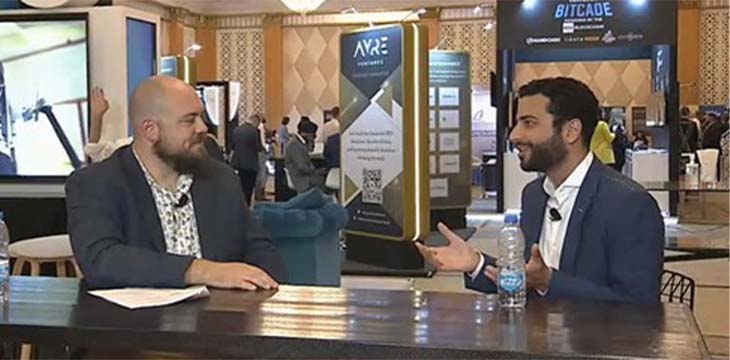 In a quick turn-around, HandCash co-founder Alex Agut joined Kurt on the set to talk about HandCash's new platform that allows its users to use popular digital currencies to top up their wallets, among other things. "They [users] can earn in Dodge and BTC.. it's the best of both worlds." This new feature is an extension of the company's "Zero to Crypto in 5 seconds" initiative, which aims to streamline the onboarding process.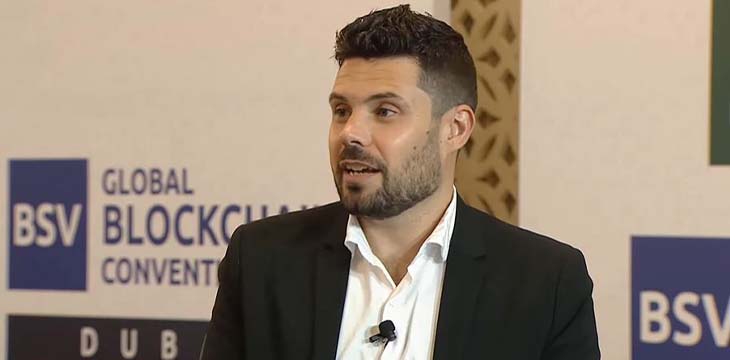 With more than one thousand games available on several app stores, Game Storms Studios has been developing, publishing, and monetizing free-to-play games for almost thirteen years. Speaking to Patrick Thompson in the evening edition of CoinGeek TV, its founder Raheel Iqbal says the company is currently transitioning from free-to-play to play-to-earn games. For his part, play-to-earn games are the future.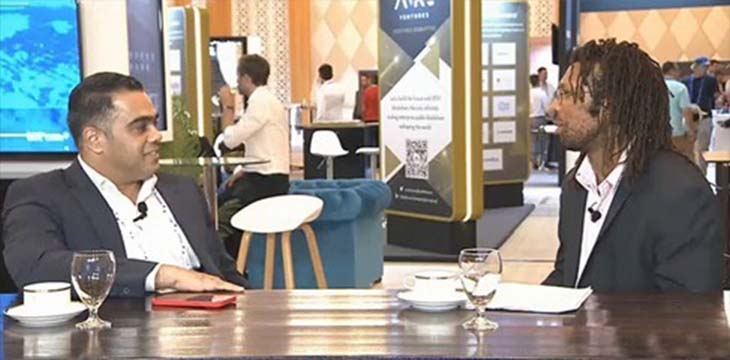 As Raheel explains, market capitalization on NFTs is currently close to USD $3 billion and is expected to rise to USD $ 13.5 billion in the next five years. Raheel wants to take part in the movement saying, "I think it's an unstoppable train and we should catch it immediately and go with a flow."
Game Storm is currently building a BSV-based platform similar to an app store for play-to-earn games. As to why build on BSV? Raheel says the low transaction fees and the ability for microtransactions makes the blockchain appealing.
Up next is one of the first participants of the Satoshi Block Dojo, Michal Scislowski, CEO of Soundoshi, a music platform that aims to democratize music. Michal explains the benefits of a blockchain-based music platform. He describes Soundoshi as a new way of owning CDs, except the music is stored on a chain this time around. Patrick loved the idea, calling it unique and innovative.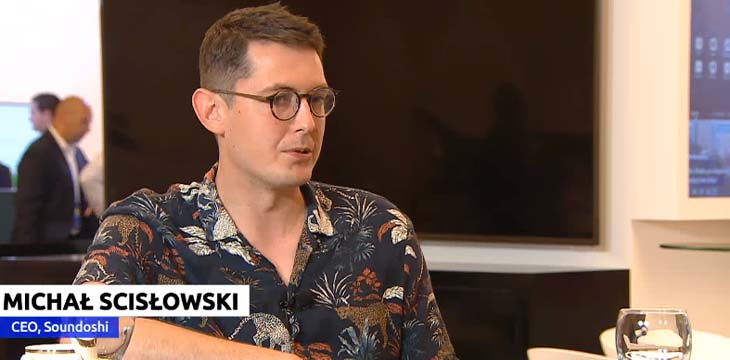 Day two of CoinGeek TV opens with Kurt and a special birthday surprise for non-other than Calvin Ayre. After a quick exchange of pleasantries, the two went straight to business and discussed GBC's achievements thus far. Kurt talked about record-breaking numbers in GBC's ticket sales and attendance, while Calvin mentioned the sizeable amount of people streaming the event online. Calvin sees substantial improvement in the companies presenting at the GBC compared to the first CoinGeek conference held in 2018.
"We now see actual performance metrics," Calvin Says.
Dr. Craig Wright's court victory against Ira Kleiman was also brought forward in the discussion. Calvin views Craig's win as an opportunity to change the BSV narrative. "It's not about targeting the person [Craig] anymore, what's important is the technology and people are proving that the tech works as advertised."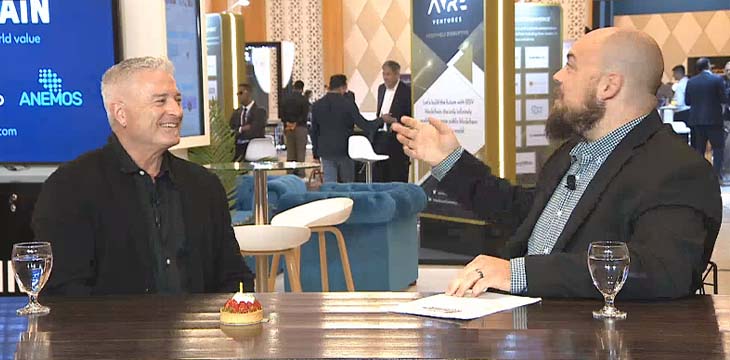 CEO and co-founder of BlockQuake, Antonio Brasse, was up next. The native New Yorker has a weighty background in financial services and trading. His company, BlockQuake, is a digital currency exchange platform that aims to build trust and accountability among its users and improve the quality of digital currency trading. His move to pivot to building a digital currency platform derives from his personal experience in trading digital currency. While trading, he noticed issues such as hacks, problems with KYC's, and liquidity.
"These are easy solves," he says. Antonio was also keen to point out the significance of regulations for consumer protection. "We want these automated market makers…derivatives platform, futures, but we have to get all the licenses, we will make it available, but offer it in a safe environment," he notes.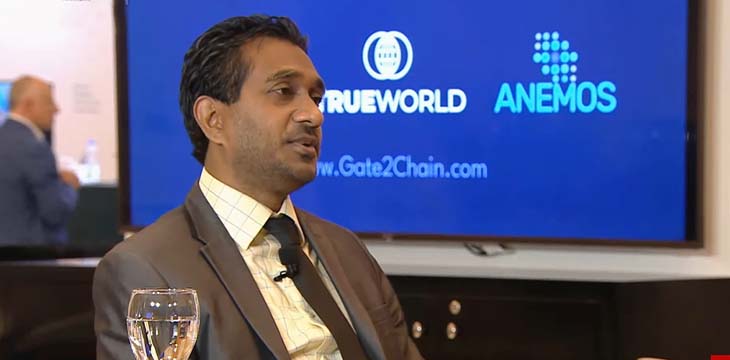 The evening show opens with Tony Mugavero, co-founder and CEO of Rad NFTV, a video streaming platform for Web 3. Tony describes Rad NFTV as a consumer-facing app that connects consumers to creators. The company works with major movie studios, broadcasters, as well as independent creators.
When Patrick asked: why build this platform on the blockchain? Tony says, "there is opportunity to leverage blockchain and all the web3 conveniences in this modern context… with NFTs you get something immediate…and artists can monetize immediately." As to why choose BSV? Tony says, "BSV allows for low cost consumption and that matters to consumers."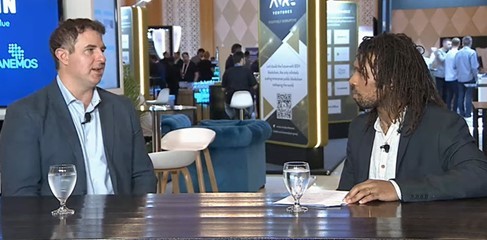 One of the topics gaining traction at the convention was IPv6 for blockchain. Latif Ladid, President of the IPv6 forum and an IPv6 influencer, stopped by CoinGeek TV to discuss the new internet protocol. IPv6 and the BSV blockchain are a perfect fit, he says. Similar to BSV, the IPV6 can do end-to-end applications restoring the end-to-end model, which is fundamental. Latif also retold the story of how he came across Dr. Craig Wright while researching IPv6 for blockchain.
"Craig's name came up, I invited him to speak at an IPV6 summit in front of IPv6 gurus.. they were impressed," he notes. Craig is now scheduled to speak at several upcoming IPV6 conventions worldwide.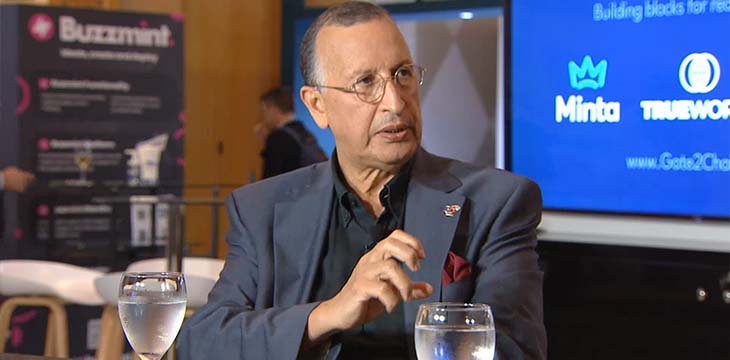 On the third and final day of GBC, Patrick opens the midday show with Joe Holles De Peyer, co-founder and COO of Gate2Chain, the principal sponsor of the GBC. Several products and services operating under Gate2Chain are spread out across various industries. For instance, Minta focuses on NFTs and content creators, whereas True World focuses on building tools to shine a light on issues related to the climate crisis, just to name a few. Joe describes Gate2Chain as an enabler saying, "we develop tools to make blockchain easy."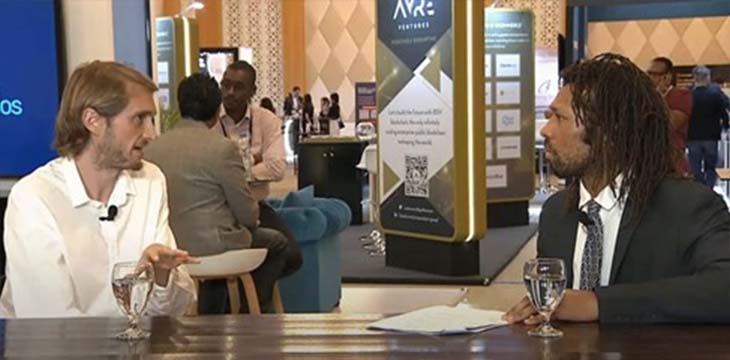 For Joe's part, Gate2Chain is all about real-world use. They believe blockchain will deliver real value to the world. "We believe for blockchain to come of age and start solving real world problems like IOT…and blockchain without low transaction fees and scalability don't make sense, so it narrows it down to BSV," Joe points out.
Another company that stood out at the convention is sCrypt. Its founder and CEO Xiaohui Liu tells Patrick about their new app that will allow developers interested in building on Bitcoin SV to shift over to the program in just one click. Known as Transpiler, the app converts code written in Ethereum's Solidity language into Bitcoin Script. The so-called killer app is considered a game-changer and has already earned praise from the BSV community, including Dr. Craig Wright.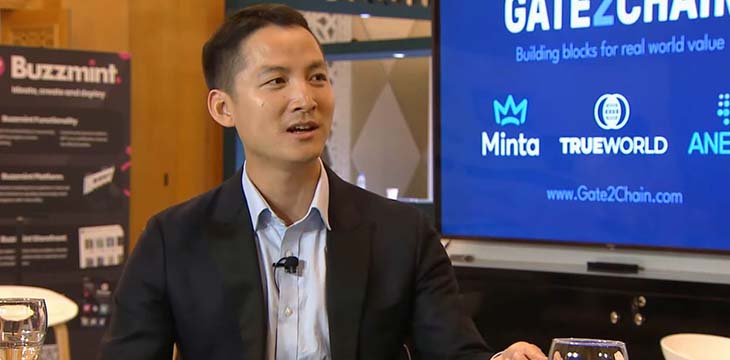 On the final show, TAAL CEO Richard Baker stops by CoinGeek TV to share valuable insights on the future of blockchain, specifically on BSV.
"Technology adoption takes longer than everyone thinks, he notes. "Were bringing this to market now at a very good time.. use case after use case that is crying out for this solution."
Richard is also keen to point out that millennials and gen z's, digital natives who make up the majority of today's demographics, will respond well to a connected environment, particularly peer-to-peer payment systems and data ownership.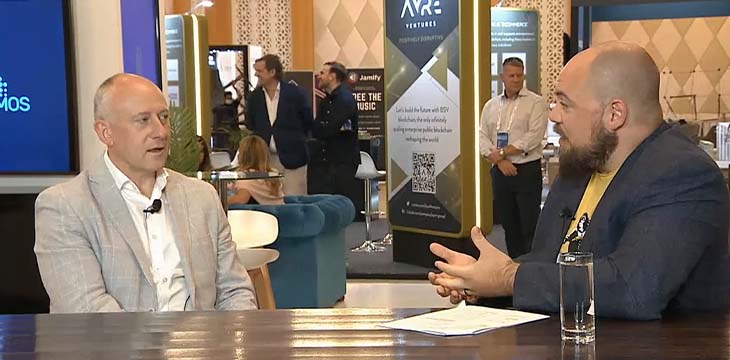 He sees TAAL (CSE:TAAL | FWB:9SQ1 | OTC: TAALF becoming a metanet service provider in the future. "I don't think we will talk about miners in five years time," he notes. He likens TAAL to internet service provider Telco saying, just like the 90's traditional carrier, BSV miners will take on the responsibility of looking out for digital transaction processes.
Capping off GBC Dubai 2022, CoinGeek TV held its traditional champagne toast with Dr. Craig Wright and some members of the CoinGeek staff. In a brief interview, Craig couldn't stress enough the significance of sCrypts Transpiler, saying, "we are building everybody a roadmap towards scaling…we want Ethereum people to build in a way that lets them skip between chains, keep their data, upgrade chains without losing values."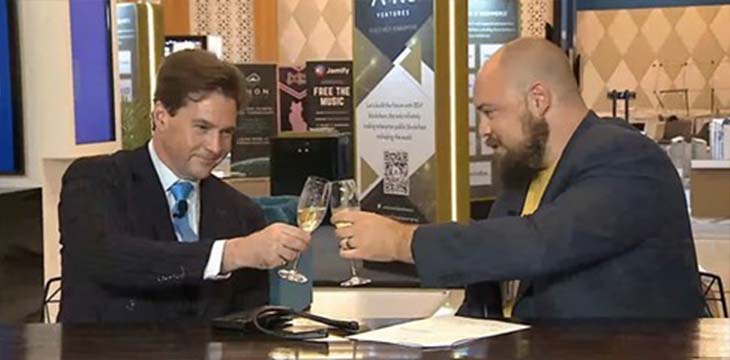 Patrick Thompson and Becky Liggero also conveyed their thoughts on GBC Dubai and their expectations for the next convention. Everyone, including Dr. Craig Wright, shared the same sentiment, saying London 2023 is expected to be bigger and better. As for Craig's final message, he encouraged Ethereum developers to be part of the next BSV convention leaving this as a reminder to all: "BSV is the only scalable blockchain."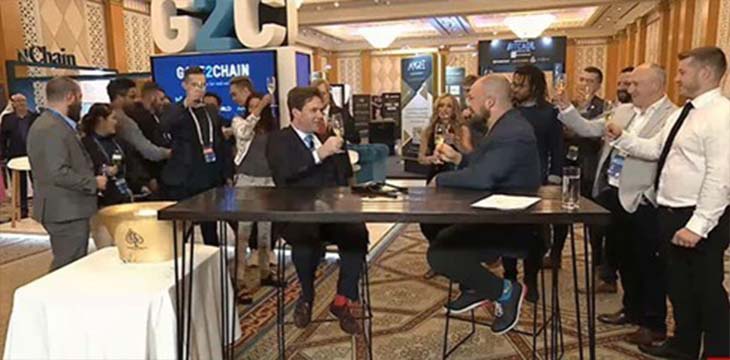 Watch the BSV Global Blockchain Convention Dubai 2022 Day 1 here:
Watch the BSV Global Blockchain Convention Dubai 2022 Day 2 here:
Watch the BSV Global Blockchain Convention Dubai 2022 Day 3 here:
New to Bitcoin? Check out CoinGeek's Bitcoin for Beginners section, the ultimate resource guide to learn more about Bitcoin—as originally envisioned by Satoshi Nakamoto—and blockchain.