The entertainment industry is ripe for disruption by blockchain technology. On Day 2 of the BSV Global Blockchain Convention, Marc Scarpa of DeFiance Media moderated a discussion between Michał Glijer of Zetly, Michael Jacobsen from Seventy7 Ventures, and Tony Mugavero from Rad NFTV on this very subject.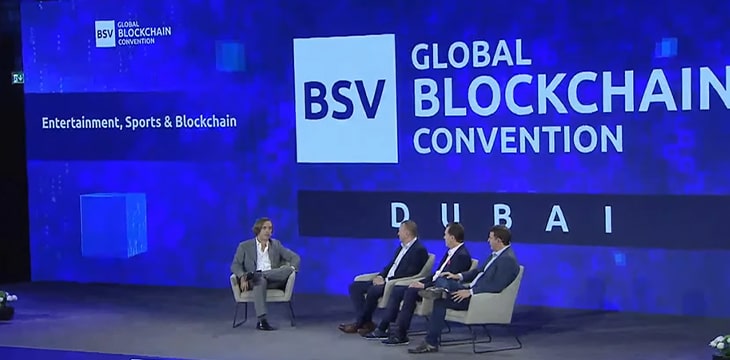 What problems do they solve?
Scarpa begins by asking each of the panelists what problem their company solves.
Glijer explains that his company is trying to solve the problem of funding for clubs. He notes that many of them lost sponsorship deals during the pandemic, and he hopes that digital assets such as NFTs will provide new revenue streams and ways to fundraise.
Jacobsen explains that they're a venture firm, so the problem they're solving is providing funding and working to digitally accelerate the companies they work with.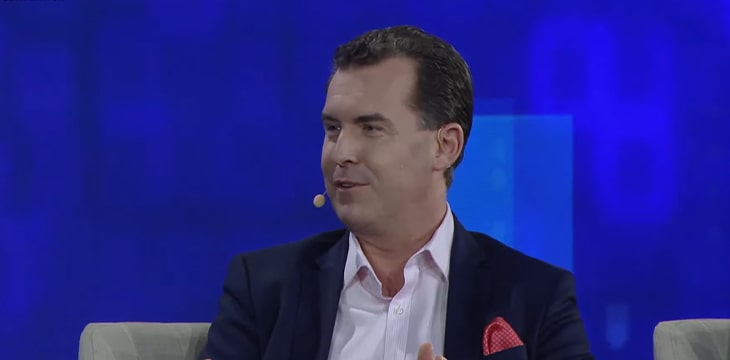 Mugavero explains that his company identified an enormous need for a more efficient marketplace for content on both the creator and consumer sides. He wants to empower creators who often spend years and lots of money only to hand over all the rights to the large platforms that ultimately own the content they've worked hard to produce. He believes that blockchain technology can restore the balance of power and make it more equal.
Dealing with the competition
Scarpa asks Mugavero how he's going to deal with the competition in the video streaming sector his company wants to disrupt. He mentions a few names; Disney, Viacom, Comcast, and other large legacy players. Mugavero says that NFTs play a role, giving fans the chance to own some of the IP. He gives the example of a fan owning a character NFT that ends up in a film, earning them royalties, or how the same NFTs can gain them access to exclusive events like meet and greets. 
Mugavero notes that the big players have a completely different model; owning all the content and controlling everything. He believes they won't be able to pivot quickly from their existing models, and even if they do, fans will never truly own the IP linked to the NFTs they create. Later in the panel, he underscores how important community is and that his platform and others like it will completely flip the legacy media business models on their heads.
Answering the same question, Glijer says that such giants can never be stopped but that the market is huge and there's plenty of space for smaller players. Therefore, he's not afraid of the big players in his industry and believes his company can still carve out a piece of the pie for itself.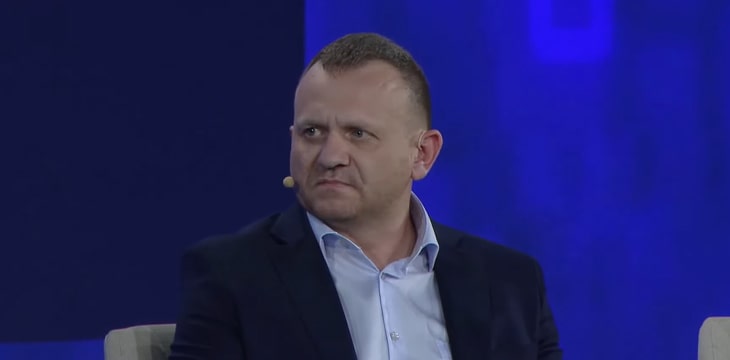 While Jacobsen isn't competing directly, the companies his firm funds are. He says that creators are best off creating and that creativity and business don't often mix well. In his view, by utilizing blockchain technology, artists and creatives can avoid much of the over-exploitation they've suffered in the traditional entertainment industry, allowing them to focus on creating and being more competitive by default. He cautions that the choice of blockchain is crucial, and his firm prefers BSV for multiple reasons, including low fees and robustness.
Why did you pick BSV blockchain?
Mugavero answers this question first, saying that consumers don't care what's under the hood, they just want their lives to be better. They want things to be cheaper, more efficient and involve the minimal amount of friction and hassle possible. He notes that chains like Ethereum have lots of liquidity, but normal consumers will never be OK with the gas fees. Real consumers are more concerned with obtaining gas for their cars and vehicles than paying for gas on Ethereum. He reminds us. He details his own experience using Ethereum and says that his firm simply had to find better solutions and ultimately settled on BSV.
Glijer is up to bat next, saying that BSV is the "perfect solution" for his company because of the low fees, scalability, transaction speeds, and the security and support of the community. He announces that once his platform goes live, it will be on the BSV blockchain.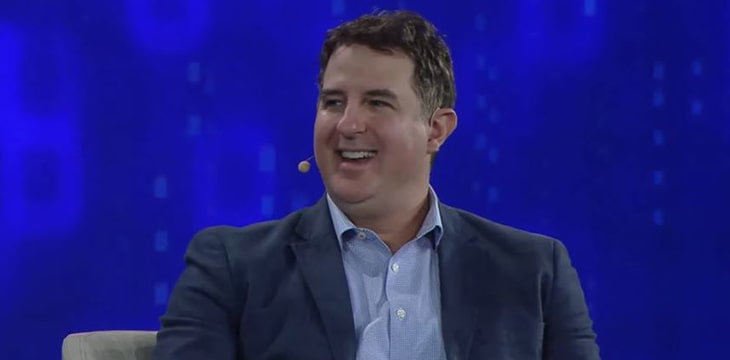 Emphasizing Mugavero's earlier point, Jacobsen says that in his experience interviewing entrepreneurs and high achievers in all fields for his book Entrepreneurs, Mavericks, and Empire Builders, he learned that they really understand the nuts and bolts of their respective businesses, but their customers don't; from their side, they just want a seamless, easy delivery of what they're looking for. He says that the BSV blockchain allows entrepreneurs and builders to deliver that seamless experience. 
Mugavero echoes this sentiment, saying that he wants to "get out of the way" of people who want to build and deliver video content, utilizing NFTs to create a new model.
Watch the BSV Global Blockchain Convention Dubai 2022 Day 1 here:
Watch the BSV Global Blockchain Convention Dubai 2022 Day 2 here:
Watch the BSV Global Blockchain Convention Dubai 2022 Day 3 here:
New to Bitcoin? Check out CoinGeek's Bitcoin for Beginners section, the ultimate resource guide to learn more about Bitcoin—as originally envisioned by Satoshi Nakamoto—and blockchain.