The energy is back! BSV Global Blockchain Convention in Dubai last week was a turning point in Bitcoin's history for so many reasons. It was the first time in years that so many could attend in person again, and there were plenty of new opportunities to get excited about. So, what was it like? What was the overall feeling? Here are some of my impressions.
The last BSV convention I attended in person was in Seoul in October 2019. The format was similar, but the event had a different feel. For starters, it had been less than a year since BSV declared its independence, and promises to restore the original Bitcoin protocol were still promises. A lot of the attention was on the protocol developers and what exactly they had planned. Some of the now-familiar faces were there, though—like CryptoFights, UNISOT, Bitping, and Codugh. There was definitely a sense of optimism for what BSV could become, but at that stage, no one was 100% sure how well it would work and what it would look like in three years.
Fast forward to 2022, past three years of BSV development, market turmoil, and global upheaval in ways few imagined. Even though CoinGeek hosted BSV conferences twice a year throughout the pandemic and associated shutdowns, they were largely virtual affairs amid uncertainty the world would ever be the same again.
We now have the BSV Global Blockchain Convention—a rebranded, annual event where the BSV industry can once again gather in person to discuss developments and do deals. This event was in conference city and international hub Dubai, but from 2023 the GBC will move permanently to London. It makes sense since the U.K. is probably the world's largest center for BSV activity and home to Bitcoin's creator Dr. Craig S. Wright. GBC will have different channels for each industry building on BSV, allowing attendees to tailor their event experience based on their interests.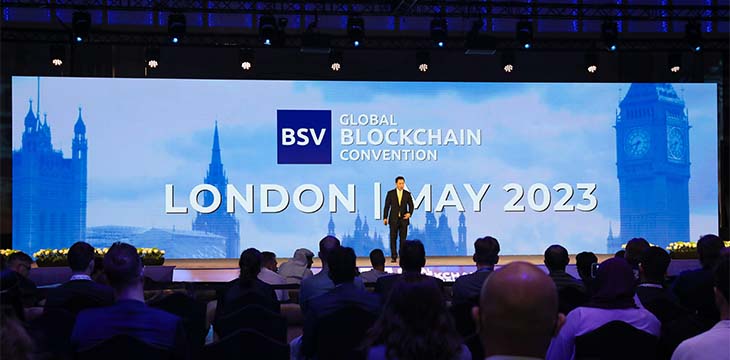 We now know that BSV, running on Bitcoin's original set of rules, works. We know it scales. We know it can handle gigabyte-sized blocks of any kind of data, and we know it does all that without congestion or fee rises. In 2022, it's not Bitcoin we have to worry about but the world it exists in. Bitcoin can do the job, but how will it be useful in our forever-altered world?
The fact I'm writing this piece from a quarantine hotel and not my own desk reminds me that things are still not "back to normal" in our world and may never truly be. Luckily, BSV is versatile and can find use cases in any environment. But can I still be enthusiastic about Bitcoin the same way I was in 2013? The answer is yes, but also no because I understand the real world a lot better than I did 10 years ago.
I should start by comparing "the vibe" at GBC to other "Bitcoin" events I've attended in the past, like Miami's North American Bitcoin Conference. Those events definitely had a great atmosphere, but it's undeniable that most of the focus remained on (a) the price of BTC and what sort of Lambo you could buy/rent for it, and (b) the oddball notion that BTC was "the future of money." Stick it to the banks, yeah! 
Anarcho-capitalism and 'crypto' bros showing the olds how the world really works! Moons and honey badgers and all that. Some people were there to talk business, but there wasn't much talk of innovative use cases (apart from some ICOs and token talk here and there).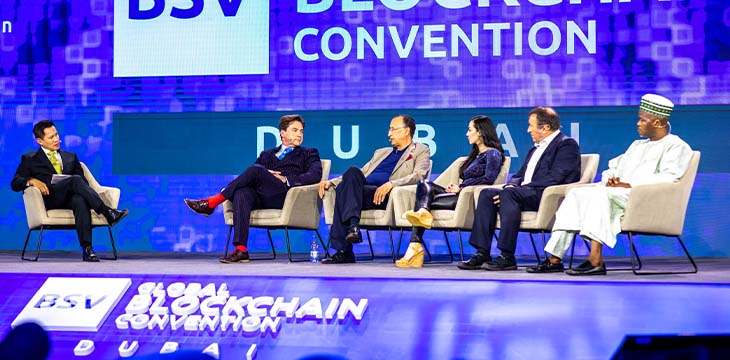 BSV conventions have their hype, but it's a different kind of hype. I'd say it's more realistic and mature. People don't walk around talking about how they will get super-rich by HODLing and not much else. For most, they're looking to find that killer app for Bitcoin that everyone wants to use and that might make them rich as a by-product, but the satisfaction would come more from the prestige.
There are also a lot of attendees who just want to find out what BSV is and what it can do. Our message is not uniform or simple, and the grand benefit isn't immediately obvious. There's a lot of explaining to do first, so the conference sessions are well-attended. I'm sure there were a lot of "aha moments" during last week's Dubai sessions, some leading to fruitful post-talk discussions and post-event follow-ups. I have a new list of people to talk to, and I'm just a reporter.
With a lot of the protocol talk already finalized and "set in stone," the most prominent tech talk in Dubai surrounded the LiteClient toolbox for SPV, IPv6 standards, and sCrypt's Ethereum "transpiler." Again, none of these things creates much wow at first mention, but once explained, it became obvious how significant they will be.
LiteClient finally brings simplified payment verification (SPV) to Bitcoin in a useful way. That means it's much easier to create a high-transaction volume app on the BSV chain and accept fast payments. For exchanges, it makes it much easier to list BSV without worrying about security. According to the BSV Blockchain Association's Marcin Zarakowski, the sheer number of transactions on BSV had caused some exchanges to balk at the idea of listing it.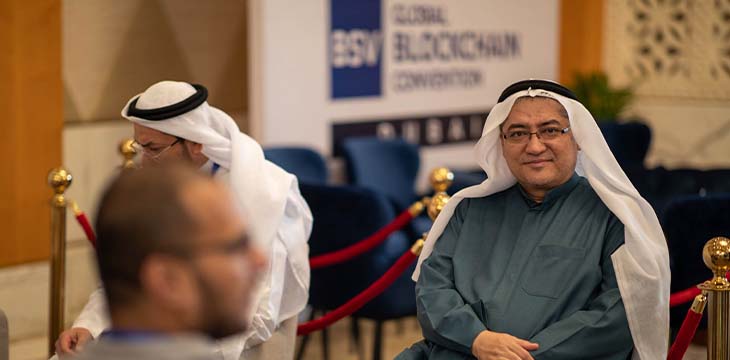 BSV's recommendations for new IPv6 standards, which are gradually replacing the internet's clunky IPv4, SPV also paves the way for true peer-to-peer transactions on Bitcoin, where users communicate directly with each other without having to pass data through various third parties (remember when Bitcoiners liked the idea of removing middlemen?) making it faster and more resilient. Bitcoin, as BSV, can finally become the internet's "payments layer" that was promised to us in the early 1990s, but never delivered.
On the last day of GBC, Xiaohui Liu snatched the spotlight by announcing the Ethereum transpiler, a tool developers can use to convert almost any "smart contract" currently running on Ethereum to BSV script with one click of a button. As an indication of how important that development is, Liu had to pause mid-speech twice for applause when he announced it. The crowd knew.
Dr. Wright later hammered that point home in his emphatic Australian style, promising that BSV would now eat Ethereum's lunch, and there was nothing Ethereum could do about it—after all, "it's permissionless!" Many, including me, will be watching this space closely to see what happens next. It could be fun.
Since the Global Blockchain Convention was in Dubai, there was also a focus on what BSV could do for the Middle East and Africa (MEA) region. You can bet those in the MEA are keen to use their people's eagerness for new technologies and desire to "leapfrog" Western financial/technological infrastructure to grab hold of the Next Big Thing and use it to their full advantage. They're also keen to learn how BSV can adapt to their unique requirements, like facilitating Islamic/Shariah transactions or creating secure digital records for government services and academic institutions.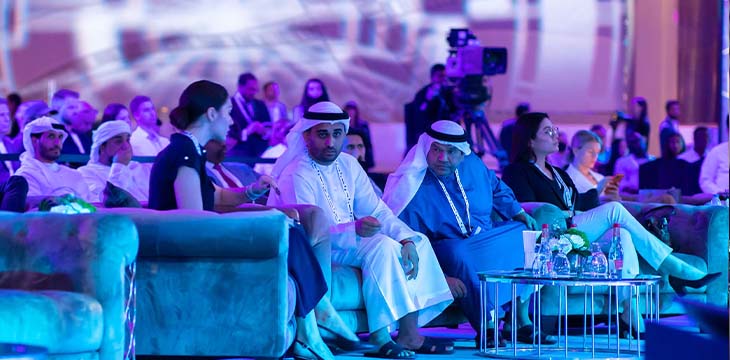 The arrival from the emirate of Ras Al Khaimah of Adnan Al Noorani, the Chairman of the Board, Private Office of Sheikh Saqer Bin Mohamed Al Qasimi, and Group of Companies was literally a show-stopper and highlighted the importance of the patronage Ras Al Khaimah had bestowed on the event. Al Noorani followed up with his own presentation on how vital BSV and blockchain technology would be in creating new economic opportunities for the region's people.
Muhammad Salman Anjum, who heads the BSV Blockchain Association Hub for the Middle East & South Asia (based in Dubai), has been working hard to forge relationships with others in the region and create opportunities for education. The results of his work were definitely on display at GBC, along with that of Dr. Mohamed Al Hemairy of the University of Sharjah and Mohammed Ibrahim Jega of Domineum. At any point during the convention, you could look around and see at least one of these three men having a detailed conversation with someone new, but usually a group, all trying to get some quality facetime with them.
I haven't even mentioned NFTs or gaming yet, probably because those two sectors had a lot of the spotlight in 2021-22 already. But they haven't gone away, and they're still storming along. Haste Arcade, CryptoFights, NFTYjigs, and newcomers like Ninja Punk Girls, were all showing off their wares in Dubai and attracting a ton of interest.
Bitcoin has changed since 2009—or rather, it hasn't changed at all. But it has discovered hundreds of new missions. The world has changed since 2019 and has also found new missions. Few could've predicted in 2009 the novel (and weird) turns they would take, and it's equally hard to predict where things will be in 2035. In Bitcoin, we at least have an ally in whatever struggles we'll face and a solid ally at that.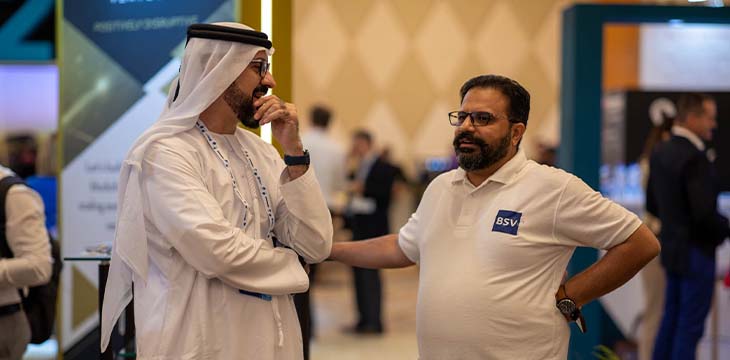 Watch the BSV Global Blockchain Convention Dubai 2022 Day 1 here:
Watch the BSV Global Blockchain Convention Dubai 2022 Day 2 here:
Watch the BSV Global Blockchain Convention Dubai 2022 Day 3 here:
New to Bitcoin? Check out CoinGeek's Bitcoin for Beginners section, the ultimate resource guide to learn more about Bitcoin—as originally envisioned by Satoshi Nakamoto—and blockchain.