Anyone interested in starting new Bitcoin projects should demonstrate that their ideas are novel, compliant, and relevant to existing industries. That's according to VC firms considering investment in the Bitcoin SV (BSV) space, who spoke to CoinGeek after the recent conference in Seoul. What other insights can they offer that could guide aspiring entrepreneurs to succeed here? Read on to find out.
As it does with any industry developing radical new technologies, venture capital plays a vital role in building the Bitcoin infrastructure. Visionaries must convince skeptical investors not only that their concepts work, but also that a market even exists to generate a return on their investment. 
Names to remember: Skyhook, Two Hop, and Unbounded
Representatives from three firms: Unbounded Capital, Two Hop Ventures, and Skyhook Capital attended the Seoul event in October 2019. What were their perceptions of the event, the people they met there, and how the BSV ecosystem is developing?
We were also curious to find out what drew them to seek investments in the blockchain space, and specifically BSV. What advantages does it have, and what hurdles does it face? Did the Seoul conference or similar events in 2019 change their perception at all?
Each of the three firms started at different times and came to BSV in various ways, but ended at similar conclusions: Bitcoin Satoshi Vision is the only long-term viable blockchain platform, both economically and legally. In particular, they noted the following features of BSV that make it superior to others:
– Massive scalability that can realistically support the capacity requirements of enterprise and financial applications;
– Protocol stability, meaning developers can build with the knowledge its fundamentals can't/won't be altered in the future;
– Extensibility into a broader range of applications via the Metanet, smart contracts, tokenization, etc.
Dave Mullen-Muhr, principal at Unbounded Capital (USA, launched August 2018), said his firm initially looked at the wider cryptocurrency ecosystem, but settled on BSV after its team members attended a series of blockchain-related meetups in San Francisco. They concluded it was their "fiduciary responsibility to investors to shift towards where we are now: solely investing in the top entrepreneurs building on top of Bitcoin with asset and derivative exposure to BSV." 
Skyhook Capital (Singapore and Hong Kong, incorporated November 2017) focuses on investments in applications for the financial sector. CEO Lawrence Grinceri said BSV's approach to extend the transaction block size over time to scale the platform's transaction rate and its approach to data permissioning were key differentiators. 
Two Hop Ventures (Netherlands, founded 2019) was formed to invest in Bitcoin SV development from its inception. The traits listed above "allow teams to realize unprecedented use cases which can scale whilst securing development investments and become trusted partners," said general partner Alex Fauvel.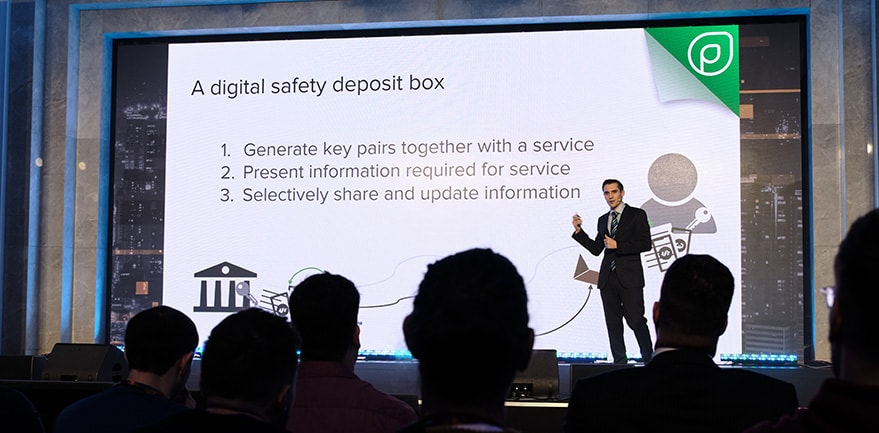 Focus on data, finance—but no ICOs please
Grinceri said Skyhook would focus on solutions for the institutional financial sector. Its primary interest is in applying blockchain technology to improve the exchange of securities between counterparties. 
By keeping track of asset ownership through a ledger on the blockchain where all parties involved in the transaction workflow can reference (buyside, sellside, custodians, regulator) significant improvements in efficiency and near instant settlement time will have a major impact on increasing liquidity.
Skyhook's location in two of Asia's biggest financial hubs makes its team very aware of regulatory issues and positions it in high-tech jurisdictions where governments have taken a keen interest in blockchain-based digital securities. Although it has not yet invested in any BSV startups, Grinceri said it would soon announce joint ventures with established institutions (including banks, capital market exchanges, wealth distribution networks) "which will radically transform industry sectors in commodities and financial product distribution."
The most important priority for BSV, he added, is "to show more and more relevant use cases, preferably with tier one financial institutions." The notional value of real-world assets managed on the blockchain would provide a measurement of success for any protocol.
Two Hop's Fauvel also said his firm is interested in financial infrastructure, particularly in the developing world, and applications that utilized Bitcoin's data-carrying capacity.
He compared BSV in late 2019 to Ethereum in 2015, eg: "not many people paying attention but lots of people developing lots of things." Two Hop expects 2020 "to be a pivotable year where tx volumes on the BSV chain will exceed Ethereum and that will open people's eyes in the broader blockchain world. Therefore it is important for us as a fund to be operational now and have our first investments in before that time."
He cautioned that, like Dr. Craig Wright, Two Hop Ventures is skeptical of ICO-style tokens—though the token concept (ie: not as a fundraising vehicle) itself had some quality projects and use cases.
"If you need to give monetary incentives in your application, use BSV (or perhaps generally accepted stable coins once these emerge on BSV in the future). If you use your own token you need to have a very good story why that is necessary. In any case make sure you comply with anti money laundering and securities regulations."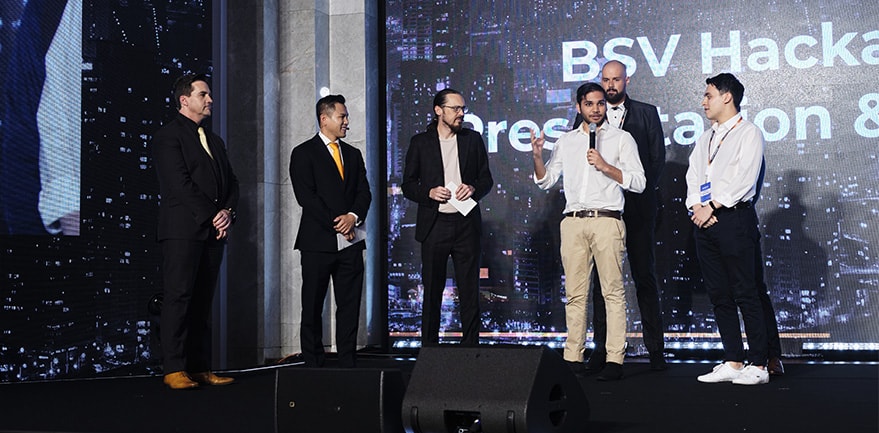 Mullen-Muhr said "one refreshing aspect of BSV businesses is the relative lack of tokens." After Unbounded Capital's team examined several ICO/token projects over the past few years, they found them mainly to be "an afterthought vehicle to allow for value capture."
Unbounded's founders are believers in Austrian Economic models but prefer not to have to explain that to investors, focusing more on end-user benefits. BSV's data ownership model and ability to scale permit applications that are only possible on its blockchain, (such as Money Button and Uptime SV), which in turn enable his firm to "explore still undiscovered business models and demonstrate their competitive advantage thanks to BSV."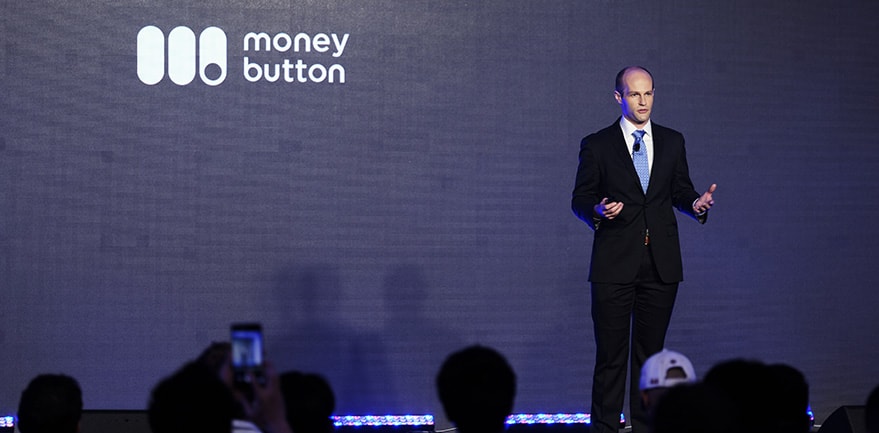 Have things changed since the start of 2019? Mullen-Muhr added:
"Our signal to noise ratio reading whitepapers, taking calls with founders, attending conferences, and across the board has improved substantially. Our problem now is that our pipeline is so packed with high quality projects that we need more time to be able to spend with each team. This is a great problem for a VC!"
Unbounded also recently participated in the seed funding pool for unwriter's Planaria Corporation, along with CoinGeek owner Calvin Ayre.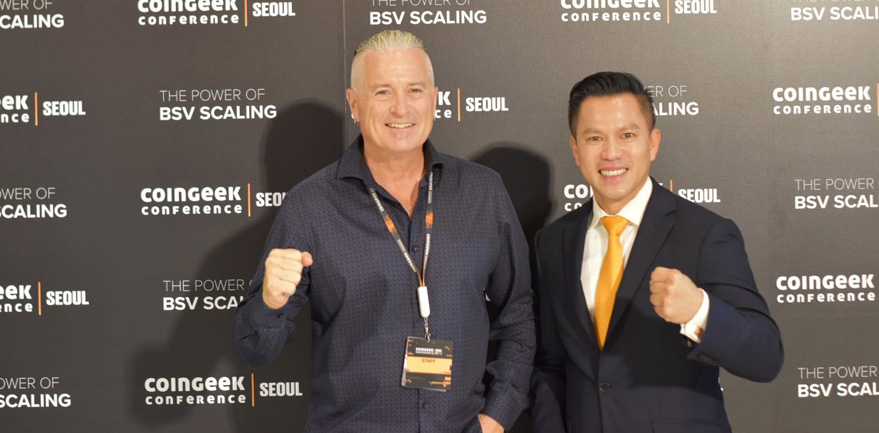 The role of conferences
All three firms agreed conferences, specifically the CoinGeek series of BSV events in Toronto and Seoul, were vital in communicating the Bitcoin message and putting investors in direct contact with the people building its infrastructure. Fauvel said:
"CoinGeek conferences have been crucial for us. We efficiently get to meet everyone involved in the ecosystem. Both portfolio targets and future members (LPs) come together here. The events create a small world that is highly connected."
Mullen-Muhr said Seoul was his company's first BSV conference and "was a great experience for us." Other crypto conferences were "much more quantity over quality and (had) a high fundraiser to developer ratio," whereas CoinGeek Seoul was a more intimate event that enabled them to spend time talking to founders and developers.
"The CoinGeek conference was predominantly people trying to build products which made our presence as a fund much more exciting. Also noteworthy is that both the quality of the information being shared on stage and the intelligence of the audience were especially high, so people were focused on learning and discussing the new developments rather than networking in the hallways. Overall the conference was a great opportunity to connect with many of the most exciting builders in the industry. We're looking forward to London."
Seoul also provided Skyhook with its first taste of BSV. Grinceri said:
"The Seoul conference confirmed the traction BSV is gaining with new applications being developed and launched across multiple industries. It also gave a good impression of the development road map and scalability of the BSV blockchain. Most important was understanding the economics behind how miners are rewarded, and the importance on the fees from transactions constituting the greatest part of the reward over time to ensure long term sustainability." 
Hurdles and recommendations
Even supporters will admit BSV faces hurdles in its quest to gain investors' attention. Barely a year old (as BSV), it must not only prove its feasibility as a technology, but also convince the public it represents the only true Bitcoin vision, against the established and widely-recognized BTC/Bitcoin Core.
Grinceri mentioned use cases and valuable assets on chain as the way to do this. Fauvel said BSV would prove itself superior to the (also widely-recognized) Ethereum once it showed it could handle significantly more volume, which "we expect to happen in 2020."
Overcoming these hurdles, then, would naturally attract BSV-friendly venture capitalists' attention. Mullen-Muhr said new entrants to the industry should look at models that either weren't possible before Bitcoin, or "have a large competitive advantage that can't be disintermediated by existing incumbents"—and question whether their idea meets those requirements.
"For Unbounded Capital, this is the most important question for us when evaluating potential investments. And regardless of pitching VCs, if you're thinking of sinking your time, capital, and energy into a project, we would strongly advise having a strong answer to that question before taking the plunge."
Fauvel and Grinceri both noted that regulatory compliance would be a key factor in considering investments. While this should be obvious to anyone developing applications for the financial industry, that attitude has been lacking in many Bitcoin and blockchain projects of the past. 
Build something useful, meet investors in person
Experienced entrepreneurs may regard advice like "build something useful and innovative, meet investors in person" as common sense. However it's useful to hear this directly from the people who will make vital investment decisions, and hear some detail on the rationale behind that advice.
With these answers in mind, new entrants to the BSV industry—including those with no pitching experience but a potentially good idea—have a better idea of what to consider before starting out.
New to Bitcoin? Check out CoinGeek's Bitcoin for Beginners section, the ultimate resource guide to learn more about Bitcoin—as originally envisioned by Satoshi Nakamoto—and blockchain.