On TonicPow, you earn money ($BSV) by posting on social media and sharing links. Everybody likes money, especially when it's "free," which is why advertising via TonicPow can lead to great success. Audiences are more likely to act when there is an incentive in place, and on TonicPow, advertisers can incentivize audiences to take action.
In our last article, we showed the audience how they can create an account on TonicPow so that they could start earning money as a promoter. Today, we are going to show you how to set up an advertiser profile on TonicPow so that you can launch ad-campaigns as an individual or business. 
TonicPow for advertisers
Create your account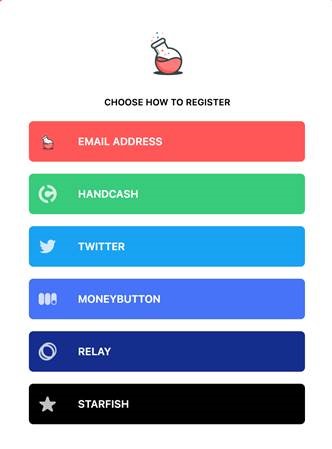 To begin using TonicPow, you will need to register an account, you can do this via your email address, or, you can log into TonicPow via the Bitcoin wallet that you use—I registered my account via my Money Button wallet. 
Adjust your settings and verify your account! Before diving into a promotional campaign or launching a campaign of your own, you are going to want to adjust your accounts settings and verify your account; doing these steps right away will save you some trouble in the future. For your time, you will also earn TonicPow XP tokens! 
In the upper right hand corner of the website, click on your profile's icon, then click on 'settings.'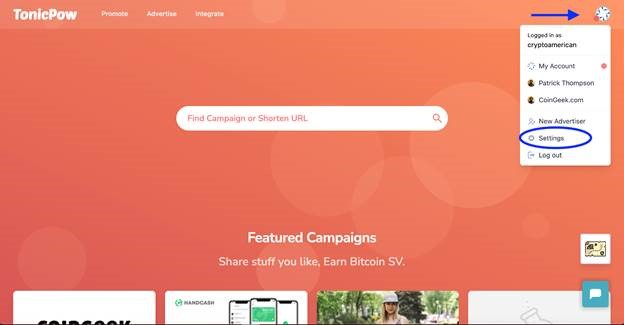 Connect your wallets and your Twitter account.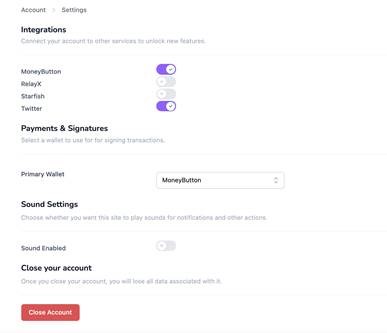 Once you have your wallets and your Twitter account connected, click 'profile' on the menu that you will see on the left-hand side of your page.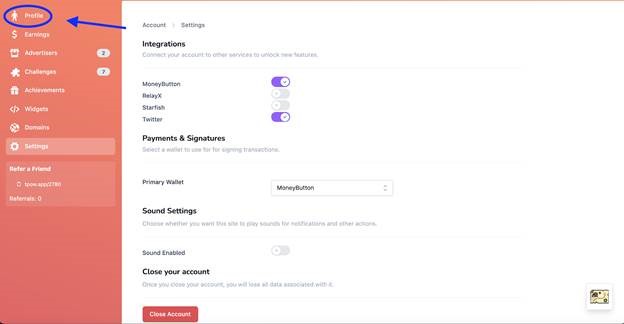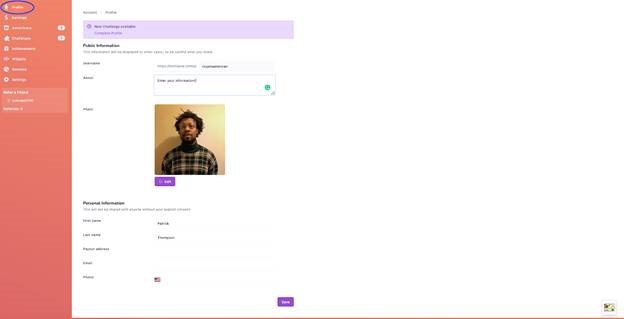 Create an advertiser profile.

Now that your account is set up, you can create an advertiser profile! In the upper right hand corner on the TonicPow website, click on your profile's icon, then click on 'new advertiser.'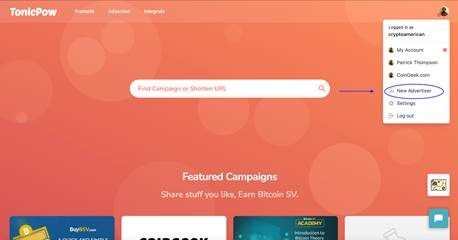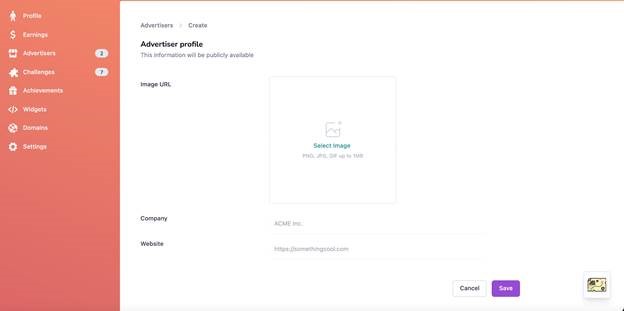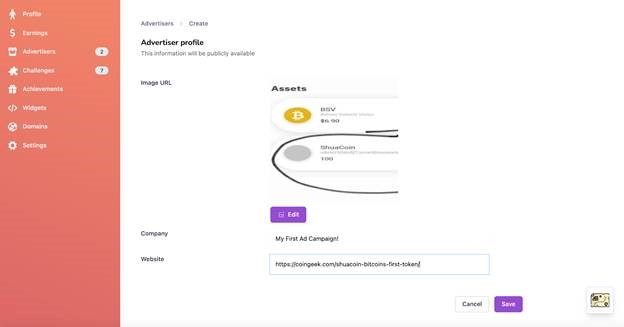 Once you click "save" you have completed your profile and you are ready to launch your first ad campaign.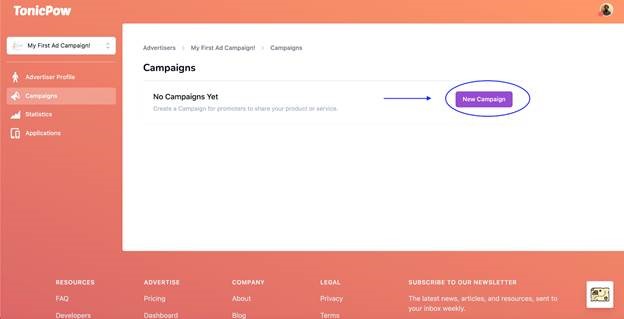 Fill out all of your campaign information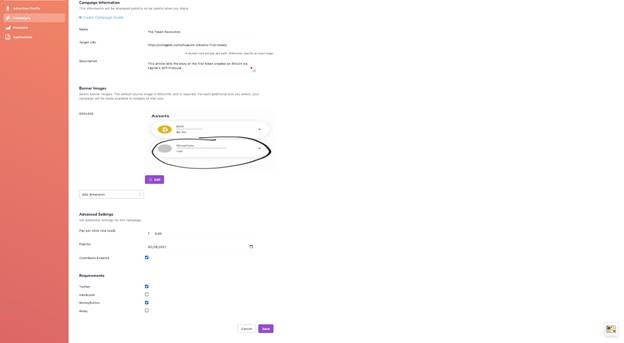 Now it's time to add funds to your campaign.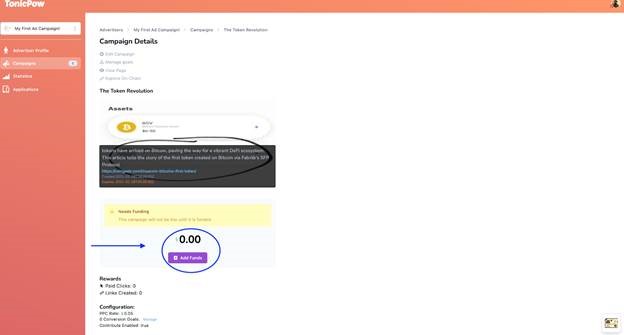 After you add funds, you are all done! Anyone will be able to find your new campaign under the "latest" section on the TonicPow homepage.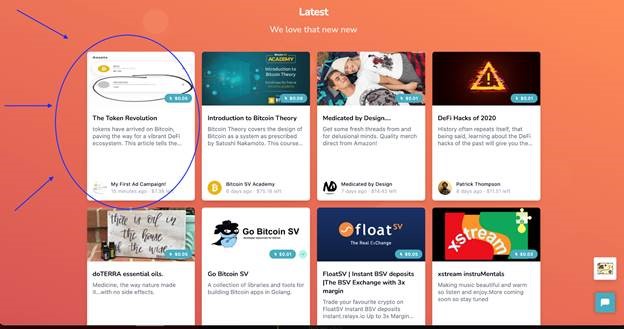 You can track your campaign's performance by clicking on your icon in the upper right hand corner of the TonicPow homepage, then click on your advertiser profile and choose campaigns in the menu on the left hand side of the page. Click on the campaign whose performance you are looking to track.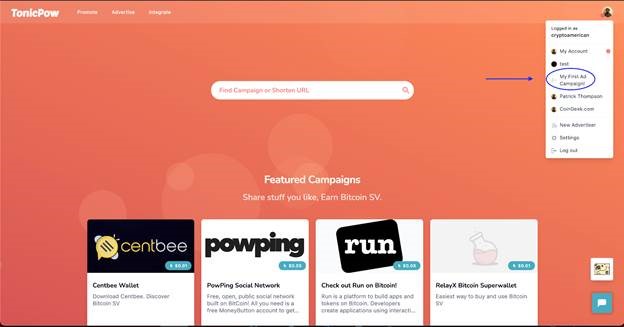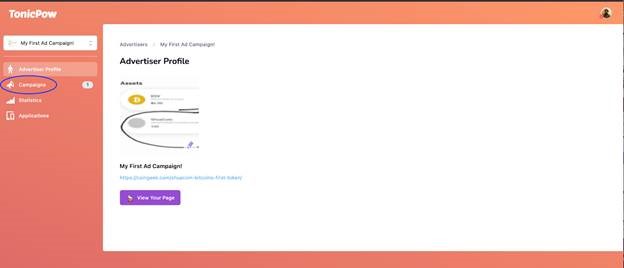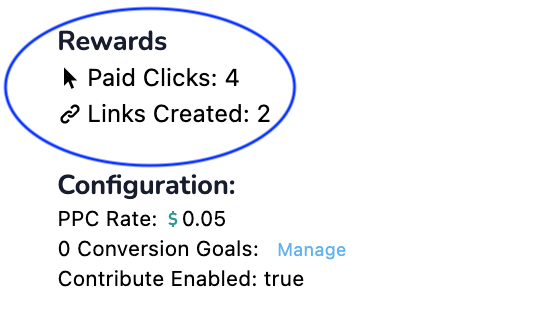 And that's all there is to it, by following the easy steps we laid out in this article, you will be advertising—and most likely driving traffic to the webpage you desire—in no time!
A few things to keep in mind:
The better the incentive (cost per click) the more likely the audience is to share your ad-campaign!
It doesn't hurt to let your current audiences know that you have a TonicPow campaign that is live, this could kick-start participants into helping you advertise.
And make sure to keep your balances topped up! TonicPow monitors for fake traffic, so you can be sure your business is only being advertised to high quality leads!
New to Bitcoin? Check out CoinGeek's Bitcoin for Beginners section, the ultimate resource guide to learn more about Bitcoin—as originally envisioned by Satoshi Nakamoto—and blockchain.