TonicPow is the easiest way to earn your first bit of Bitcoin SV (BSV). As long as you have a BSV wallet and a social media account, you are nearly guaranteed to make money using the platform.
TonicPow is a revolutionary way to advertise. Anyone with a BSV wallet can share website links created on TonicPow to earn Bitcoin, and anyone can create an advertiser profile to create TonicPow-based links to fund an advertising campaign that users can participate in to earn BSV.
In this article, we will take a deep-dive into TonicPow to show you how to get set up on the platform and how to start earning money as a promoter.
Begin earning Bitcoin
Create your account
To begin using TonicPow, you will need to register an account, you can do this via your email address, or, you can log into TonicPow via the Bitcoin wallet that you use—I registered my account via my Money Button wallet.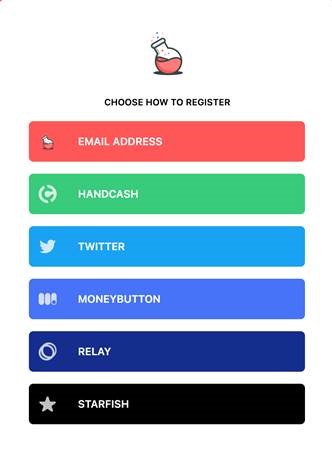 Adjust your settings and verify your account

Before diving into a promotional campaign or launching a campaign of your own, you are going to want to adjust your accounts settings and verify your account. Doing these steps right away will save you some trouble in the future and they will earn you TonicPow experience points!
In the upper right hand corner on the TonicPow website, click on your profile's icon, then click on 'settings.'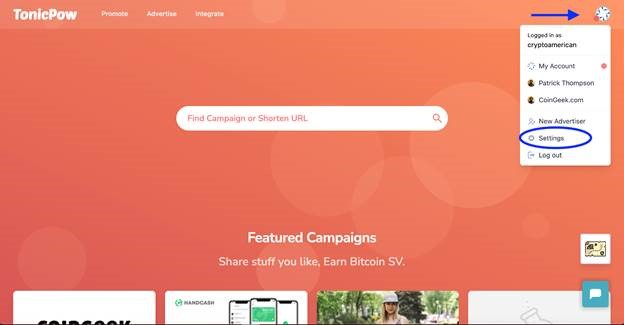 Connect your wallets and your Twitter account.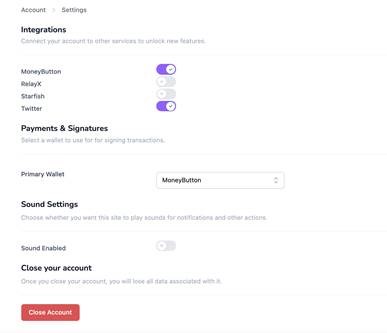 Once you have your wallets and your Twitter account connected, click 'profile' on the menu that you will see on the left-hand side of your page.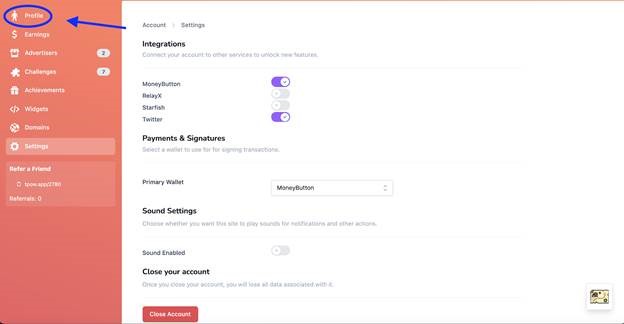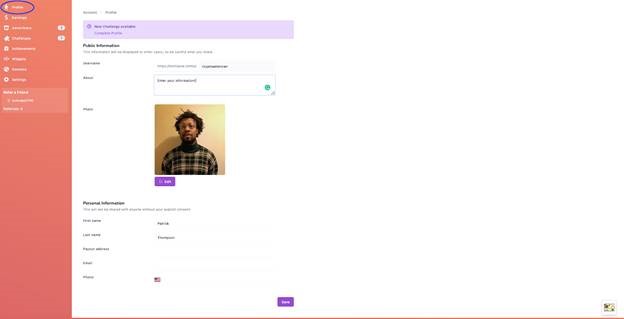 Participate in your first campaign and earn BSV!
Now that your account is all set up, and your social media and wallet addresses are linked to your TonicPow profile, you are ready to participate in your first campaign.
For our example, we will participate in the CoinGeek campaign because any link from CoinGeek.com is automatically monetized by TonicPow! So, every time your favorite author publishes a new article, you can convert that URL to a TonicPow short-link and get paid when people click to read!
In our example, we share our target link on Twitter. Any time someone clicks on the link that you share, you will earn 8 cents (in BSV). It's that easy! In some special campaigns, you may be required to do additional actions before you are able to earn BSV, so it is always important to read the campaigns requirements, which you will find under 'Promoter Criteria'.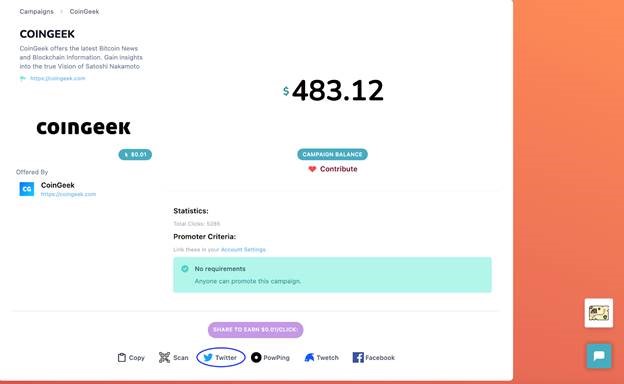 Once you click on your preferred method of sharing the link, you will be directed to that website (or given a link or QR code) that you can share with your audiences, as we mentioned before, anytime someone clicks the link or scans the QR code, you will earn BSV.
Don't forget to write a captivating message when you post, it will most likely lead to more clicks and more payouts to your wallet!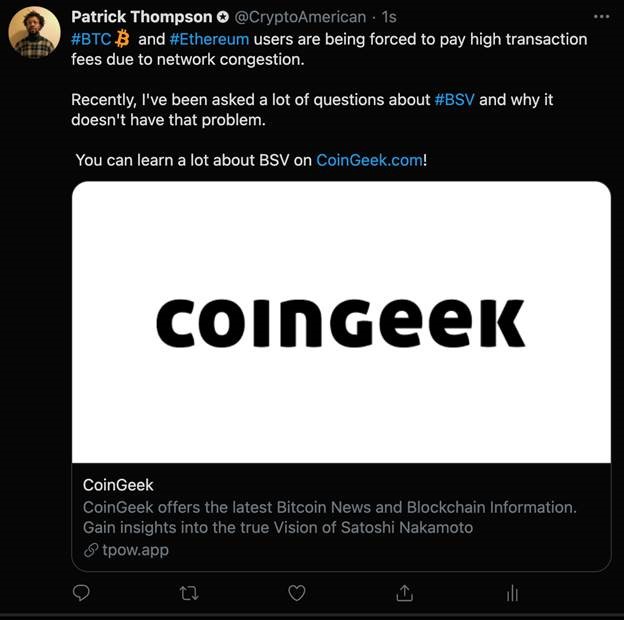 When you notice your social media post getting some traffic, you can go to the TonicPow website–> click your icon in the top right corner–> click 'account'–> and click 'earnings' in the menu that you will see on the left-hand side of your page. On this page, you can keep track of how many people have clicked the campaign you promoted and how much BSV you have earned! 
If your account is brand new, your payouts will sit in your TonicPow account until you have earned enough experience points to be a trusted promoter. Experience points are easy to earn though! In fact, if you verified your twitter account and connected more than one wallet, you're already well on your way to earning instant payouts directly to your wallet.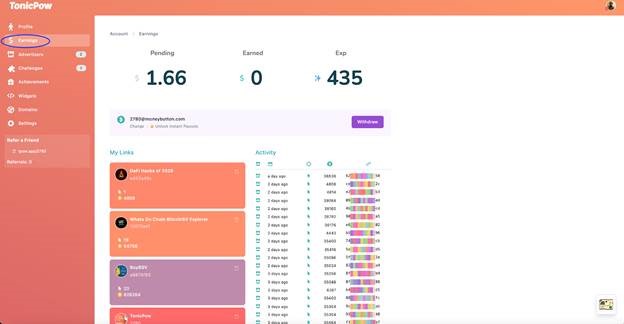 And that's all there is to it! After following these easy steps, you will have your TonicPow account set up and will be earning BSV in a matter of minutes by promoting high quality content!
Next, we will show you how to launch an ad-campaign as an advertiser on TonicPow.
New to Bitcoin? Check out CoinGeek's Bitcoin for Beginners section, the ultimate resource guide to learn more about Bitcoin—as originally envisioned by Satoshi Nakamoto—and blockchain.