Tech
Jasmine Solana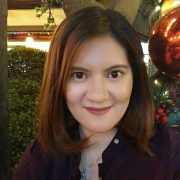 Squire secures $25.5M to fund next-gen ASIC mining rigs for CoinGeek distribution
New details have emerged about Squire Mining Ltd's plan to build the next-generation ASIC chips and mining rigs, which will be exclusively distributed by a CoinGeek.com associate.
On Wednesday, Squire, a listed issuer on the Canadian Stock Exchange, announced that it has completed a private placement funding of $25.5 million last Aug. 10 to fund the development, manufacturing and sale of data mining infrastructure and system technology—including ASIC chips and mining rigs—for mining of Bitcoin Cash (BCH) as well as alt coins such as those using SegWit technology.
The pilot production test run of the initial ASIC chip and mining systems for Bitcoin BCH is expected to be completed by the end of fourth quarter of 2018. Squire Mining will then deliver the ASIC chips and mining rigs to associates of Bitcoin BCH's largest mining company, CoinGeek.com, which has been granted the exclusive right to market, promote, solicit, sell and distribute Squire's new ASIC chips and mining rigs to Bitcoin BCH and other alt coin miners throughout the world.
Under the exclusive partnership, all marketing will be done under the CoinGeek.com brand. Initial sales will favor Bitcoin BCH miners, given the social benefits of the cryptocurrency's utility as digital money as well as its unique ability as the only platform that scales and is secure for the development of applications needing microtransactions.
"We are very excited to be partnering with a market leader such as CoinGeek.com and its associates. This partnership will allow us to quickly gain a strong foothold in a fast-moving, global marketplace," Simon Moore, executive chairman of Squire, said in a statement.
Meanwhile, Squire has teamed up with Hong Kong-based tech firm Future Farm Developments Ltd. for a joint venture called Arasystems Technology Corp., which will manage the development, manufacturing and assembly of Squire's ASIC chip-powered mining rigs.
Bitcoin BCH, the world's only functional low-cost, fast, secure digital money, is the only cryptocurrency that follows the original Satoshi Nakamoto white paper. Average transaction costs on Bitcoin BCH are $0.002 compared with $2.00 when using the non-scaling Segwit token system and subject to a 2-4% commission for transactions on the VISA network.
Enterprise-level miners are invited to the CoinGeek Week Conference, happening in London in the last week of November, to meet with the CoinGeek team and discuss how this product can improve your business.
Tickets are on sale now and discounts are available for early purchases, as well as for multi-day tickets. Additional discounts are available to members of the bComm Association, and all tickets must be purchased using BCH.
Note: Tokens on the Bitcoin Core (SegWit) chain are referenced as SegWitCoin BTC coins. Altcoins, which value privacy, anonymity, and distance from government intervention, are referenced as dark coins.
Bitcoin Satoshi Vision (BSV) is today the only Bitcoin project that follows the original Satoshi Nakamoto whitepaper, and that follows the original Satoshi protocol and design. BSV is the only public blockchain that maintains the original vision for Bitcoin and will massively scale to become the world's new money and enterprise blockchain.