The "Web3 Revolution" aims to address a serious problem with today's internet: much of the content we consume is now user-generated, but control over that content is centralized in the hands of a few large corporations. nChain Director of Research Dr. Alessio Pagani described how data on a fast, cheap, scalable blockchain is the best solution to this problem, returning control over online content to those who create it.
Though the phrase "user-generated content" immediately makes us think of social media, it also applies to private data records we seem to type into website databases more and more often. Insurance claims, change-of-address and KYC applications, vehicle registrations, and even ordinary online shopping fall under this description. It also includes records we create at work and in business, especially as companies are relying ever more on cloud-hosted HR/management and invoicing services, ordinary paperwork on Google Docs and Office 365, and other everyday functions.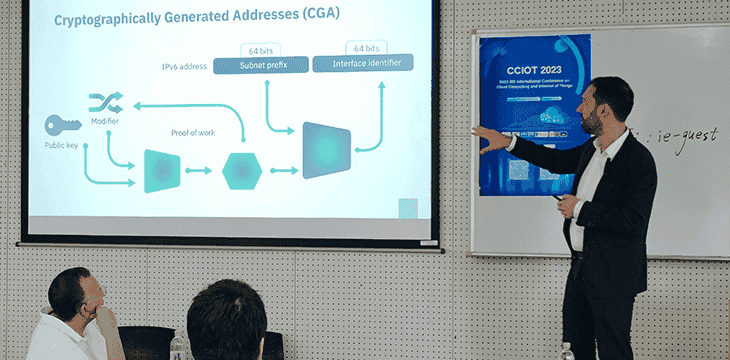 Dr. Pagani presented his talk on blockchain as part of the Web3 Revolution at the 8th International Conference on Cloud Computing and Internet of Things, or CCIOT 2023. The three-day event took place at the Faculty of Engineering at the University of the Ryukyus in Okinawa, southern Japan, on September 22-24.
Speaking to CoinGeek, Dr. Pagani described CCIOT 2023 as primarily academic- and industry-focused, emphasizing the titular topics: Internet of Things (IoT) and Cloud Computing. As the second keynote speaker, he was "invited as the blockchain guy" who could introduce and explain the topic to an audience who may not have been familiar with blockchain's concepts.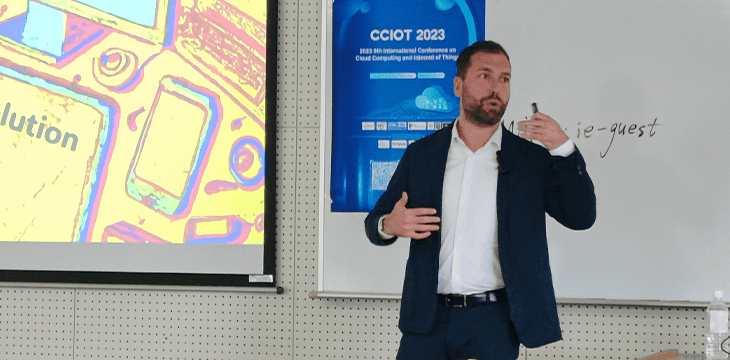 The first keynote speaker at the event was Professor Latif Ladid, founder and president of the IPv6 Forum. nChain's John Murphy also presented a paper that had been accepted for the conference. Co-authored by Murphy, Maria Eugenia Lopez, and Alessio Pagani, the paper was titled "Bitcoin-Powered IoT Networks for Climate Change Research: a Peer-to-Peer Micro-Payment System to Enhance Data Collection."
It described a means to use a global network of connected IoT devices to gather data and research on climate conditions from the highest number of possible locations. nChain's "novel solution" includes small-payment-based incentives for users to share data peer-to-peer, "removing unnecessary third parties and guaranteeing auditability."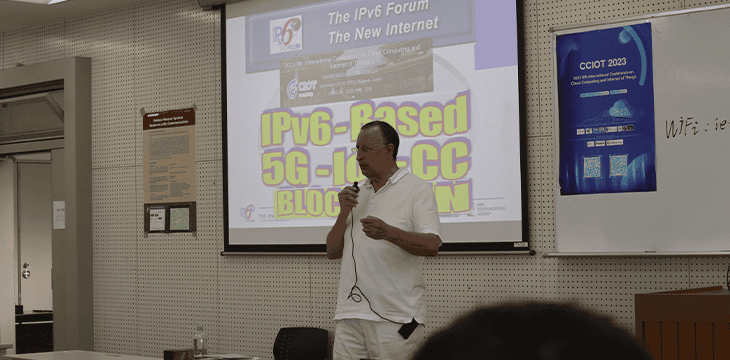 Web3 in the history of technological revolutions
Every big advance in computing technology has represented its own "revolution"—speed, size of devices, mass storage, and online communication, among others that have impacted ordinary people's lives. Online storage capacity led to "Web 2.0," or an internet where ordinary users produced most of the available content. The applications to do this, as well as the data storage facilities to host it all, came from large multinational companies like Google (NASDAQ: GOOGL), Apple (NASDAQ: AAPL), Microsoft (NASDAQ: MSFT), Amazon (NASDAQ: AMZN), and Meta (NASDAQ: META).
In return for providing these expensive facilities and user-oriented services "for free," these corporations have complete control and ownership of users' data (no matter their policies claim). If they don't like what you're saying online, they can (and often do) remove access to your account and its contents. They may sell or give any data you hand them to market researchers, advertisers…or government agencies.
The essence of "Web3" is to decentralize this information, making content available to anyone online but organizing and storing it using P2P (peer-to-peer) technologies. Web3 should have a user-centric focus, keeping data/content according to computing's "CIA" (confidentiality, integrity, and availability) principles.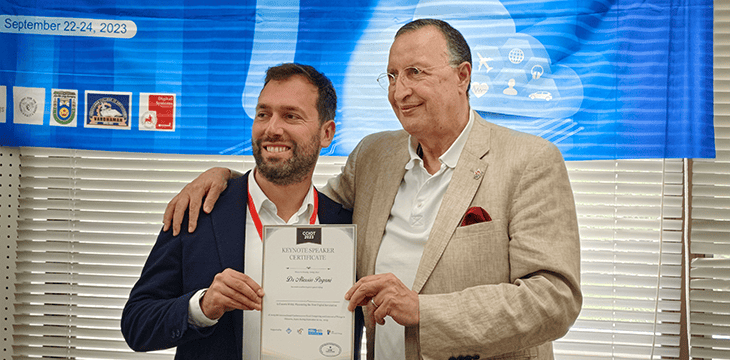 Blockchain technology, especially when closely integrated with IPv6 features, is the best way to organize data along these lines. Any addition or alteration to an online record is contained within blockchain transactions, making them timestamped and verifiable. Blockchain can manage the "selective disclosure" of data at the behest of those who own them. "Zero-knowledge proofs," or ZKPs, allow the integrity of any record to be checked and verified without necessarily revealing any of the contents (e.g., you can prove you're a citizen of a certain country or not, but without having to upload a copy of your passport. Investors could verify they have adequate funds to participate in an investment without revealing their bank or account contents).
Blockchain can also handle verifiable digital identity records, both for human users and billions of devices, from desktop PCs to tiny IoT sensors. With the added benefit of a built-in payments network, it can handle all financial transactions and automate processes that, even today, require manual intervention.
However, this more private and secure internet can only exist using a blockchain network that's fast, cheap to use, and has the capacity to process the entire planet's data. The only network with a proven track record of providing these features is the BSV blockchain. Based on Satoshi Nakamoto's original Bitcoin protocol, BSV blockchain has kept its records private and secure amid ever-increasing data loads, secured using the best-practice Proof-of-Work (PoW) technique.
Watch: The role of Web3 in the Philippines' 10-point socioeconomic agenda
New to blockchain? Check out CoinGeek's Blockchain for Beginners section, the ultimate resource guide to learn more about blockchain technology.