Day 1
Rubbing shoulders with the great minds of the winning protocol gave me vivid flashbacks of the first time I realized how important it was to engage with Bitcoin. I remember sitting in my room reading the whitepaper some time in 2012, and I had this moment of overwhelming sorrow that Bitcoin could fail. It had begged me to chase the knowledge of everything: the mysterious Satoshi, the fringes of monetary theory, human economics and a terrific humility about how the blockchain would revolutionize the truth from the genesis block forward. But it was not perfect. It was fragile, and the hands that led bitcoin, at the time, were primarily nefarious. 
As I shook hands today with Daniel Krawisz, Josh Petty, Aaron Burns, Atilla Aros and the other inspiring attendees, I realized starkly that the era of fear is over. 
CoinGeek Conference illustrates a bright overview of what Bitcoin SV has accomplished. It was great to see Jimmy Nguyen's thumping victory speech about Genesis, Daniel Connolly's cool and calculated discussion of Teranode, and Steve Shadders' revelatory debut of a great many exciting tools coming to BSV. It was especially invigorating to see the SV Node Team from nChain congratulated for their hard work over the last year while Shadders beamed with pride and respect for the team he led to that victorious moment. All the while, he was challenging the crowd to chase the dragon of becoming the first generation of professional Bitcoin script experts.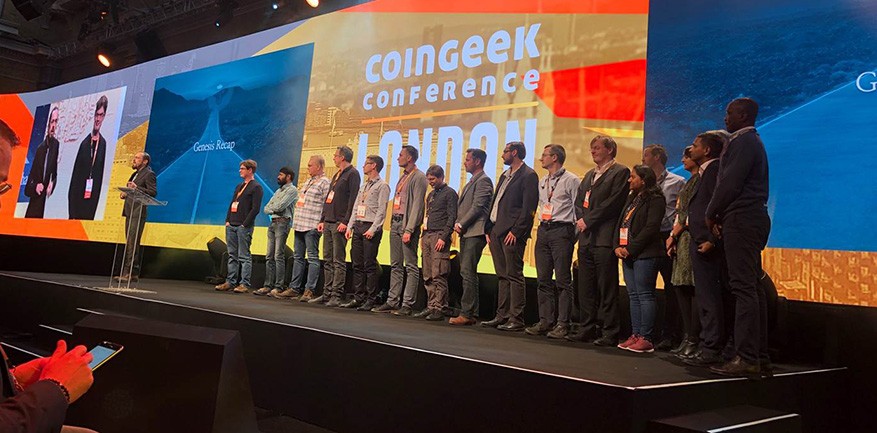 While the familiar faces from nChain have been working in London offices, some of the brightest independent minds Bitcoin SV have actually been roving Western Europe together for weeks—forging the alliances that will define the incoming era of exponential business expansion.
Fresh from CambrianSV Lisbon, Twetch Berlin, an unnamed gallivant in Amsterdam and the RelayX basketball game in London, about half of the presenters at day one of CoinGeek conference have worked in tandem for the last few weeks to integrate code created by their peers on the near-month-long globe trot. As these entrepreneurs and allied developers wax on about proof of work, they have been conjuring solutions to each other's business challenges while also mining 21e8 with every available breath. A glance at the websites of many of these folks show each other's logos as an indication that their competition has bred real cooperative integration. 
Bitping, Twetch, TonicPow, RelayX, and a few others: this independent and fiercely competitive circle is cooperating to create the near perfect graph of bitcoin interaction, and we got to see many of their thoughts on stage. The brightest spots, in my opinion, were Jack Liu of RelayX and Dean Little of the newly rebranded Bitping (formerly UptimeSV). Both gentlemen brought enough gravitas to conjure a chuckle out of the crowd more than once. But neither man was kidding around! 
Jack showed that he might be outworking everyone, and gave an inkling of snark to ruffle a few feathers in the room when he revealed the ultimate simplification of RelayX wallet, the growth of CambrianSV and his vision for Output Capital: the venture fund that operates entirely on the principles of bitcoin. And Dean, poking fun at the need for Chinese nodes, commanded the stage with swagger and gave a presentation for one of the best real-world tools in the BSV economy. He showed us clearly that, by any name, we need Bitping.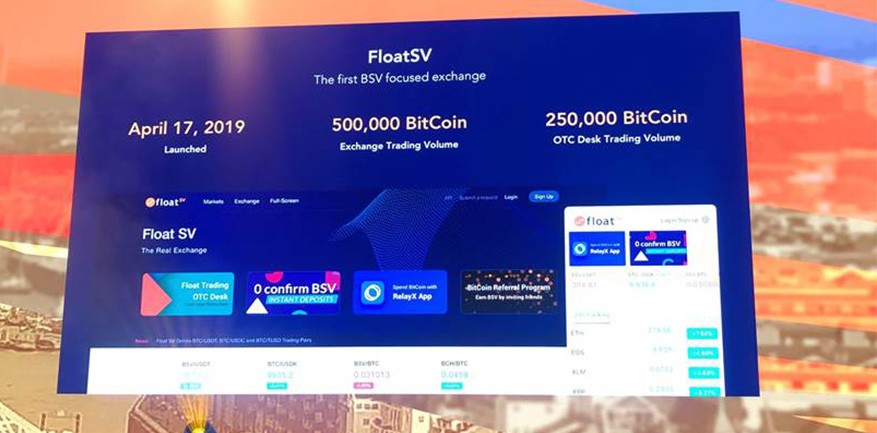 Themes
There is an argument to be made that since the protocol is set in stone, 2020 will be defined by a yet-unknown zeitgeist. HandCash Connect, Planaria Corporation, sCrypt, Operate and the incoming upgrades to MoneyButton have clear competitive overtones, while the developers are hungry to learn from each other and build with each other's tools as well. This year could be the beginning of "the SDK wars," as nearly a third of all CoinGeek presentations showed exciting glimpses into useful developer kits!
Ryan X. Charles, Rafael Seibane and Alex Agut gave back-to-back-to-back presentations about how their work is all pointed at simplifying the user experience of social media (they all mentioned Twetch), and professional interfaces where MoneyButton and HandCash both want to capture market share in the frothing Metanet economy. Then, shortly after, Sean Pollack of the slowly demystifying Planaria Corporation presented about Unwriter's grand vision to create a series of tools to simplify user experiences on top of bitcoin with their unique, vanguard suite of developer tools.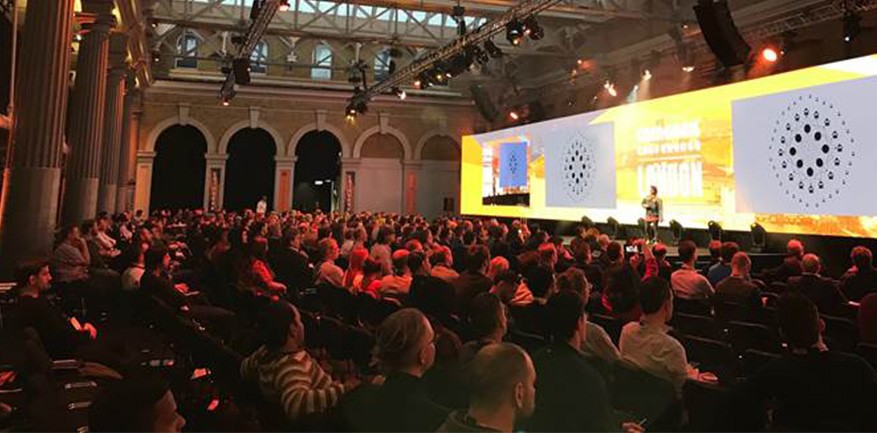 Another bit of intrigue was when James Belding of Tokenized and Brenton Gunning of Run gave sequential presentations that showed how broadly two different minds can approach the same basic concept: simplified tokenization and smart contract platforms. It will be very interesting to see which protocols absorb the most value in the coming months!
Many cheers to Darren Kellenschwiler and Shashank Singhal who showed creative (and valuable) new ideas with Baemail and Codugh, respectively, and we got to learn why Taal and Mempool mining are the two most innovative pools to watch in the race for dominating the progressive economics inherent in Satoshi's Vision of the bitcoin fee market.
An aside: If I could only share some of the exciting things shared during private conversations!
Of course, no CoinGeek conference would be complete without meme-worthy quotes from Dr. Craig Wright, who figured out how to leave Jimmy Nguyen speechless—if only for just a moment! 
With gems such as "when I search for something on google, I get a page full of shit," to "that's not me on Grindr," it would be easy to posit that Wright exists only to create outrageous soundbites, but the real energy of his speech was the authoritative response to my fears about Bitcoin from 2012. As he commanded the stage in his aptly colored suit, he reminded us all that Bitcoin cannot and will not fail. It has been rejuvenated by a man who led a team, which spawned a movement that is betting everything on proof of work! Before the legendary George Gilder jumped to the stage to express his pride in the work of Craig and Bitcoin in the closing moments of day one, an immense hall of people cheered as Jimmy asked Dr. Wright what we can do next to bring value to Bitcoin. 
With a calm, stern solemnity, Craig simply said "more."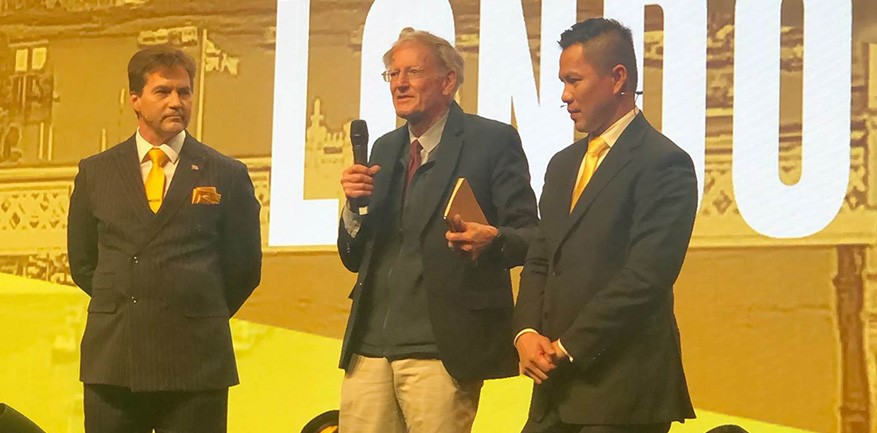 New to Bitcoin? Check out CoinGeek's Bitcoin for Beginners section, the ultimate resource guide to learn more about Bitcoin—as originally envisioned by Satoshi Nakamoto—and blockchain.