In 2017, the world was a different place. Donald Trump was the new President—ushering in years of contention about social engineering and Russian "bots" on the internet. Tensions flared then cooled with North Korea. A Turkish restaurateur took the meme world by storm by [hold your breath] salting a steak from three feet above the sizzling meat. Fidget spinners were all the rage, and for some reason, the romper became a fashion statement for one blazing summer.
In the investment world, nobody made more money than the bitcoiners, except maybe the early BitConnect guys, or maybe even a few lucky ICO buyers, but there were other things brewing that only the insiders knew about at the time.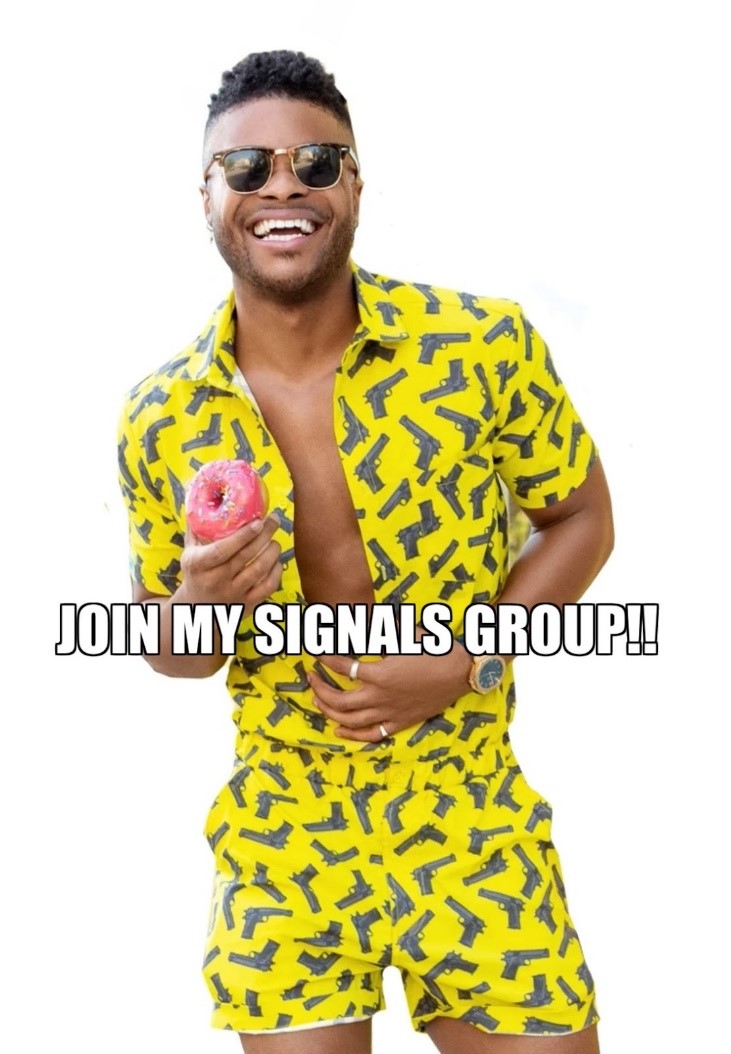 The Ether 
Normies were starting to learn about Bitcoin as the news cycle heated up. CME group and CBOE were launching futures trading services, and there were rumors of an incoming Bitcoin ETF. With Bitcoin Cash on the horizon, people were frenzying to get "free coins" by holding bitcoin through the split, and the network was beginning to show the growing pains of the one megabyte block size limit. Enter Ethereum: a global, public Turing machine that allowed developers to create monetized applications, tokens and other operations that had been deprecated from BTC. 
Because of the ease of development, software engineers flocked to Ethereum and created a boom in ICO issuance as well as favoring the "ether" currency to transact when BTC was too slow and expensive to send between exchanges. Well, before long, Ethereum started to show that while it was a dream to develop on, the network was not engineered to handle the traffic that users were creating, which begged the question, "could any of this scale?" With BTC average fees around $50, and Ethereum barely holding things together, December of 2017 was nearing calamity. And then CryptoKitties arrived.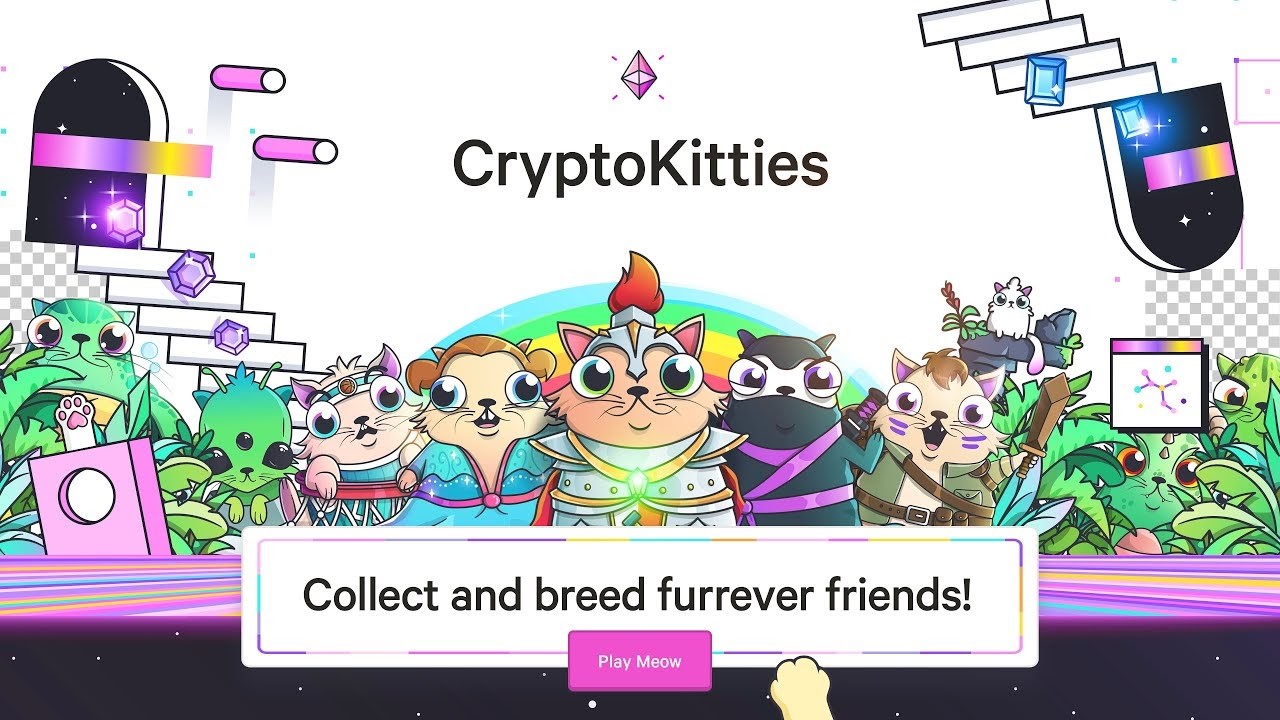 What's a CryptoKitty? 
The nerds will tell you it's an ERC-721 NFT contract built on the Ethereum Virtual Machine, but to the general public, CryptoKitties was the first mainstream game on a public blockchain. Each kitty was provably unique and had its own "genetics," so users were able to trade them and/or allow them to be bred to create more desirable kitties in the next generation. It was an overnight success with rare and desirable kitties selling for over $100,000 each. That's when Ethereum ground nearly to a halt.
Ethereum is capable of about 15 transactions per second globally, which is roughly double that of BTC, but woefully short of anything capable of computation for a global (or even a regional) economy. With the rapid, massive influx of users for the CryptoKitties game on top of the unprecedented (for the era) traffic of traders, Ethereum fees went through the roof. The game suffered, the other users of Ethereum suffered, and ultimately the experience was at least one factor for ending the 2017 bull run. All of the liquidity was tangled up into networks which could not support any more demand, so people started to sell, and the rest is history.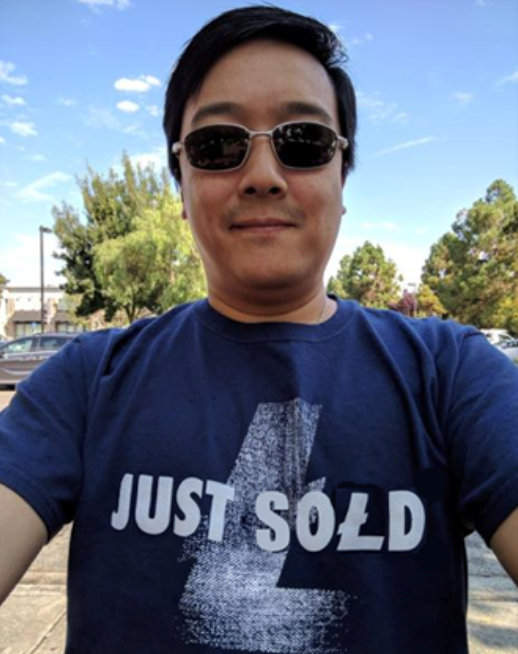 2018
Ultimately, the markets crashed and Ethereum entered a bear market with the rest of the blockchain economy. There were promises that Ethereum 2.0 would come in and save the day, but not everyone was convinced. It was against this backdrop that David Case, lead developer of an NFT-powered, turn-based game called "CryptoFights" showed up at the Chicago BSV Meetup. He was building the game on Ethereum using the Enjin token framework, and he had been hearing about what the BSV economy was looking to do to mitigate the very real problems of scaling that plagued all blockchains to date. As the host of the BSV Meetup, I was excited to meet David and discuss some of what was possible with the UTXO model and the truly unbounded protocol. He had clearly immersed himself in bitcoin theory before showing up, and we became fast friends over beers and in deep discussion of bitcoin. As I recall, we talked for about three hours the first time we met. At future Meetups, Chicago's BSV crew got exclusive sneak peaks of the development sandbox, alpha and beta versions of the game, and a ton of insight into what David was learning as he got himself integrated into the BSV development community. It has been an incredible honor to see the progress of the game from then until now.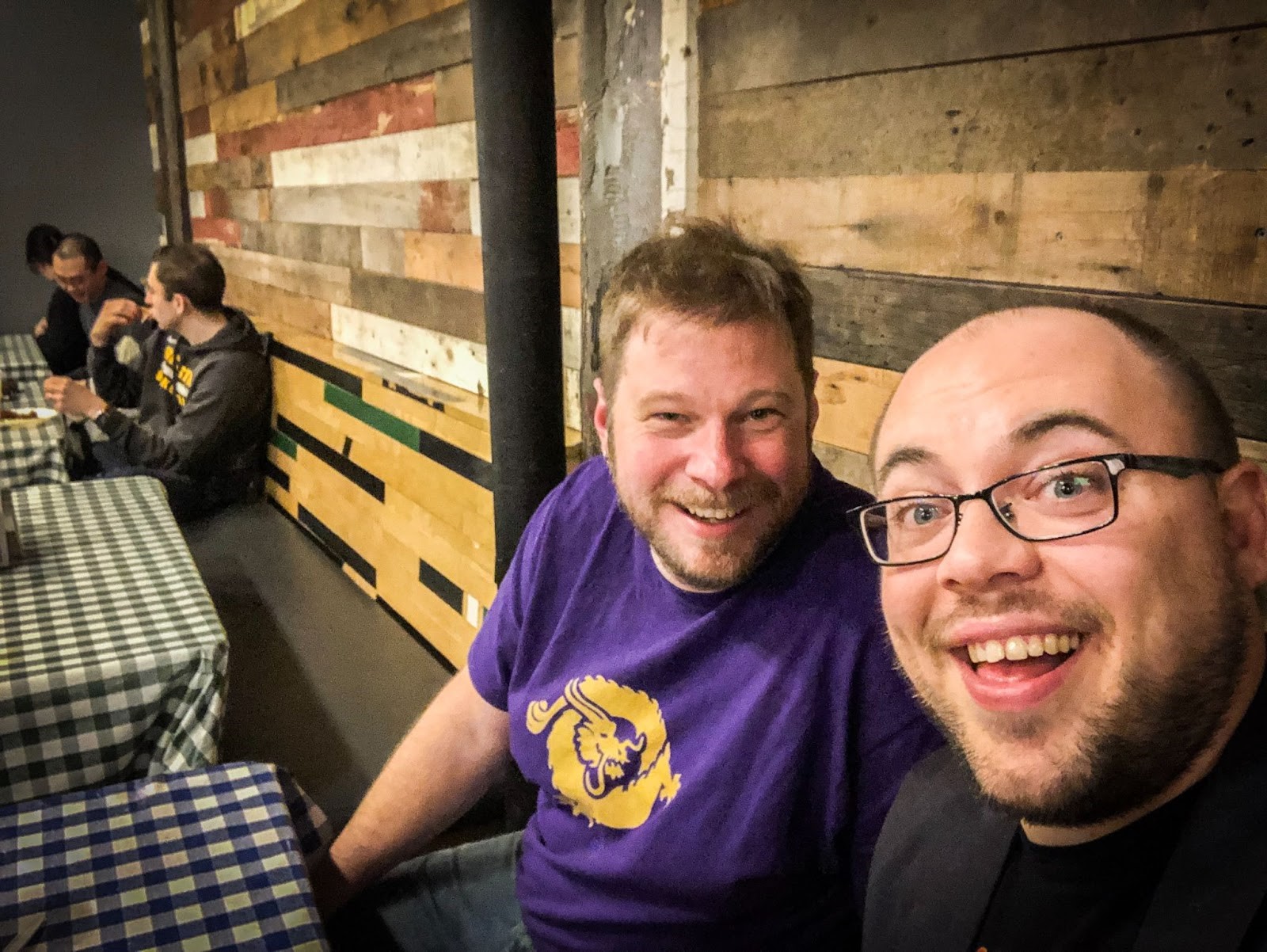 Fast Forward Three Years 
It's summer 2021. Ethereum 2.0 is still coming soon—maybe, allegedly, kinda… Ethereum Plasma was cancelled, and another network-wide upgrade is right around the corner to lightly relieve pressures seen in the 2020-2021 bull run. For everyone who thought Ethereum fees were bad in 2017, the "DeFi" movement pushed wallet creation fees over $1,000 in some cases. CryptoKitties left Ethereum altogether and moved to the Flow Blockchain to get away from absurd network fees and wait times, and also launched the official NBA NFT platform that only really worked if users got lucky. Marketplaces like OpenSea were created to cash in on what the world learned about NFTs over the previous few years, but the narrative of Ethereum had shifted. What was once a "world computer" for global commerce had mutated into a platform for wealthy collectibles traders to deal in rare, digital goods, and they didn't have room for anyone else.
There truly was a renaissance of digital art sales, but Ethereum couldn't handle traffic at a fee level that would allow normal people to be able to do any real business, so the revolution that blockchains had set out to create was all but dead, and replaced with opportunism and elitism. 
But not for CryptoFights! 
While the Ethereum world was focused on everything except scaling, David and the team at the newly re-branded FYX Gaming coded and re-coded; tested and retested for over two years straight! After making the switch from Ethereum to BSV, the entire architecture of the game had to be re-engineered from scratch: a painstaking endeavor for any development team. With the pressures of watching ETH and Ethereum-based NFTs sky-rocket in value while BSV remained roughly flat since 2018, they needed to really land with a splash.
And boy did they! 
CryptoFights exploded onto the mainnet of BSV, and the game has spread like wildfire among newcomers to the blockchain space who just simply like the turn-based game play and profit opportunities. With every move recorded on chain as transactions and all in-game items generating their own unique NFTs, the game allows players to earn increasingly valuable items and sell them on the Fyx Marketplace. At time of publishing, the game has generated over 200,000 NFTs on the fly in the middle of the game play. 
Most importantly, David's original thesis on moving from the very popular Ethereum to the (let's just say) embattled BSV blockchain as a development platform was proven to be the wisest move for the business! On Ethereum, a game such as CryptoFights—generating about 100,000 transactions per day including complex NFT functions—would be completely cost prohibitive. On BSV, CryptoFights' average cost is less than a penny per transaction; shaking out to $0.00282 regardless of scale.
This week, BSV edged out XRP in sustainable, organic traffic for the first time ever, and it looks like Ethereum is about to get passed up any day now in total transaction volume. In all likelihood, at some point very soon, BSV transaction volume will never fall below Ethereum again.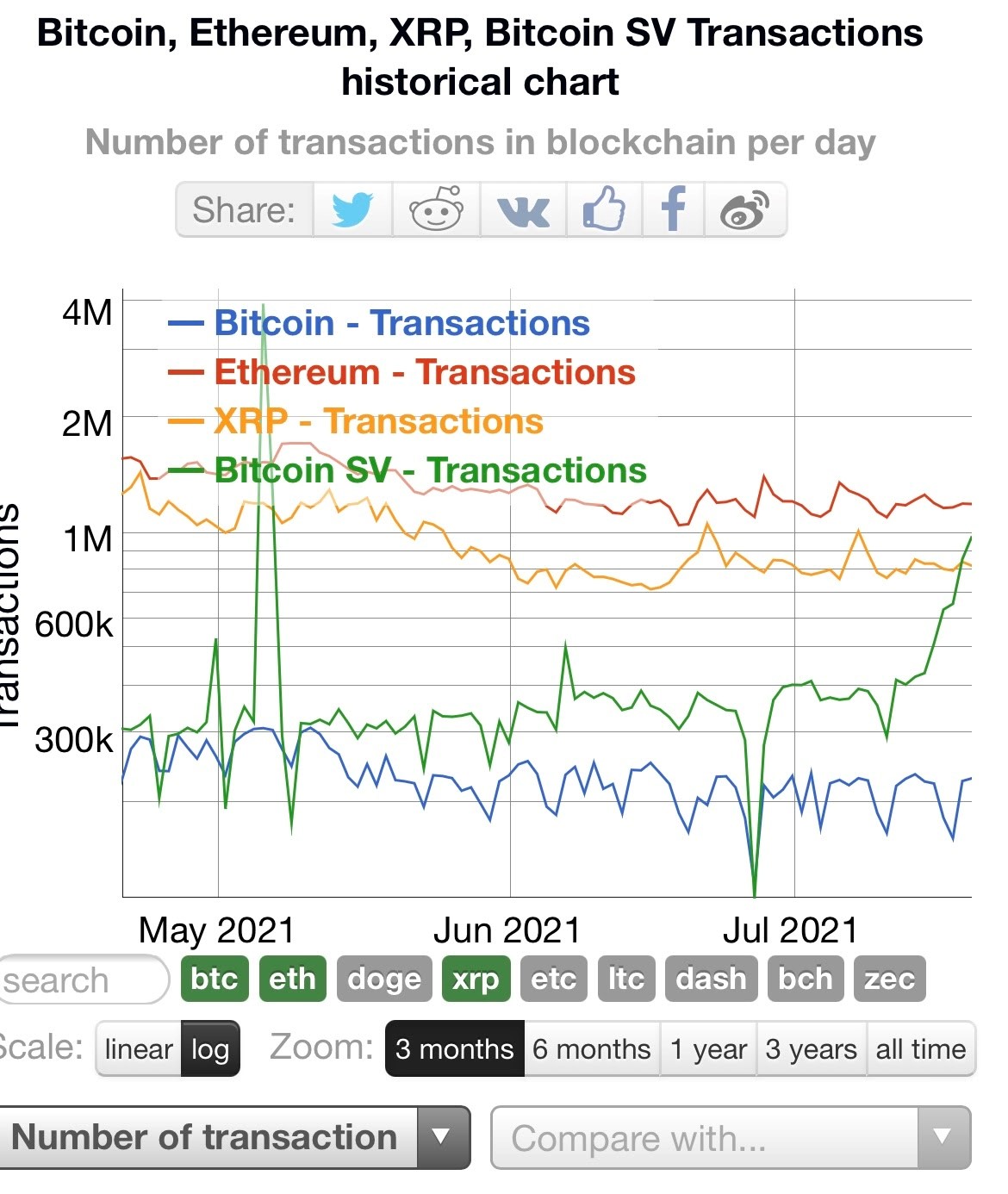 Lessons
Blockchains do two things: transmit and record data. The only things that differentiate the roughly 10,000 chains, technically, is how much data and at how much cost per byte of information they can transmit. The only other aspects are security and governance, both of which are stable and easy to understand on BSV because security is provided by honest nodes rendering proof of work to the system in order to create the environment necessary to encourage the continued growth of the largest proof of work database on earth with the most predictable and consistently low fees of any blockchain. BTC is governed by soft forks and a complicated "BIP" process. Ethereum is governed by social consensus and an increasingly diminished role for proof of work. BSV is stable, set in stone—the same yesterday, today and tomorrow so that businesses can invest in development of on-chain applications and assets with decades of growth in mind. BTC is about to have the Taproot protocol change later this year, and Ethereum is likely to be completely overhauled and replaced with the ETH2.0 framework sometime this century. Sorry, stability! The protocol tinkerers reign supreme! Just not on BSV. 
With a focus on creating an environment which encourages competition and entrepreneurship, CryptoFights joins an increasingly diverse group of businesses that have left the Ethereum ecosystem in order to pursue something other than hype cycle politics and Ponzi economics on the only blockchain that scales without bounds. 
To any business with a need for reduced payment friction or increased data integrity, proof of work enforcement of NFTs, business contracts or identity solutions? Censorship-resistant document management, media or social networks? If you need to know that the money you save on chain today can be repurposed in 50 years for less than a penny per transaction even if the network becomes the global standard for digital trade, there is only one option: BSV. And CryptoFights deserves credit for being one of the earliest and most significant companies to see ahead of the curve to benefit from it the most. Congratulations, CryptoFights. It's been an honor to see the journey. 
Now, let's play! 
New to Bitcoin? Check out CoinGeek's Bitcoin for Beginners section, the ultimate resource guide to learn more about Bitcoin—as originally envisioned by Satoshi Nakamoto—and blockchain.