I've been to a lot of conferences in my life. As a marketing professional, I used to manage tradeshows and events. As a Bitcoin advocate, I used to go to every regional show or meetup that I could drag myself to, until it all became so tiresome. At some point in early 2017, the "crypto" conversations shifted almost exclusively to ICO pitches and bizarre scaling solutions, and in 2018, I told myself I was going to quit going to conferences altogether. That was until CoinGeek London in February 2020—which raised the bar on how grand and valuable a Bitcoin exposition could be! At the close of CoinGeek London, Jimmy announced CoinGeek would be coming to New York in October 2020, and the crowd cheered as we wrapped up. 
Little did we know that just a few weeks later, the United States would enter a prolonged period of state and federal mandated lockdowns rendered by fiat in a state of emergency as the entire global economy would contract, and the world would change drastically. Throughout the year, the question remained: what would CoinGeek Conference look like in New York in October? New York had some of the highest numbers of COVID-19 cases throughout the year, but even with thousands of beds at the ready and quarantine medical centers deployed, the virus became political, we have had a year of malaise as cities burned in protests and riots for most of the summer.
As the time for the conference crept up, it was unclear to me how things would play out. The show would happen, but to what extent? How many people would be allowed in the venue? In the weeks leading up to the event, small blockers organized an attack against the business relationships of Bitcoin SV supporters and some of the event's guests, and a number of speakers, including Gary Vee, pulled out at the last minute because of peer pressure. I didn't know what to expect (maybe nobody did) until the cameras started rolling. 
Fast forward to the journey into the city. I had been staying in Princeton, New Jersey with friends, and took the train from Princeton Junction into Penn Station. I stayed at the Renaissance Hotel across the hall from Pat Thompson, who would be my partner on all things at the conference.
We arrived at about the same time, so we explored the CoinGeek set and backstage then went out to see a little bit of New York City. Pizza, drinks and some socializing before connecting with old friends Luke Rohenaz and Connor Murray up in the penthouse where Jimmy Nguyen and Neil Ford were staying. They graciously opened their room to host a small mixer. There were maybe seven or eight people in the room talking business intermingled with personal stories and just having fun. I left early and went to bed so I could be well-rested for the next day. 
On the first day of the conference, I wasn't exactly sure who would be in the house because there were several last-minute shuffles.
After sending an elevator lobby selfie to my wife and son, I walked a block to the event, and got my gear set up with Pat to begin cataloguing the sights, sounds and experience of CoinGeek Live! This would be repeated daily for the duration of the conference with the addition of New York, morning—fresh bagels for breakfast. I miss those every time I think about it! 
Aside from Neil and some production staff, it was pretty quiet in the green room. It was good to see Paul Rajchgod in the green room spinning yarns about investing, and we spent a lot of our time together backstage talking about Bitcoin, venture capitalism and our kids who are very close in age.
It was also fun to spend most of the three days on site getting to know Steven and Derrick from AnyPay—one of the oldest Bitcoin point-of-sale services. They have enthusiastically embraced the Bitcoin SV roadmap and integrated BSV into their POS as well as a new tokenized giftcards system that integrates with RelayX.
Hearing their stories from the heart of "Live Free or Die" New Hampshire's separatist culture was really exciting, and reminded me of the good old days of Bitcoin where we could talk about the network as a business tool and a philosophical movement. 
On the topic of telling stories, it was fun to hear about everyone's childhoods. By day two, we were all excited to tell everyone how we discovered Bitcoin, and all the things that really unite us all! We all came to Bitcoin SV on very different journeys, and we all came from very different places. People would be shocked to hear which of us came from big cities versus those of us who have been trained in helping livestock give birth. One of the things that kept ringing in my head was how petty our differences really are across the entire BSV economy, because in person, we all have unique stories that underpin our passion for Bitcoin and our pursuit of big block solutions to global problems in business, data, politics, culture and lifestyle. The differences fade away when we can see someone's drive to change the world as a team. If that energy could be bottled up and sold, we would all be happier, wiser and richer. 
Aside from the intimacy of the small group atmosphere, the production crew was busy and maintaining a tight schedule. Jimmy was running around between speakers, and the presentation/broadcast hall was very busy with about a dozen people operating a full-scale production alongside video and photo contractors and a make-up room! 
During some break time, it was fun to get some air with whoever wanted to go for a quick stroll. Midtown Manhattan was quieter than usual, but pleasantly recognizable from past visits.
Sights and sounds were familiar, and after months of pandemic, the energy was starting to feel like New York again: pizza and traffic, rats and kabob, beggars and bankers bustling to their stations in life. We shared Bitcoin wallets with some of the contractors we worked with, and had a good time doing the old-school on-boarding pitches that we used to give back before the Bitcoin Civil War. 
Keira is the makeup artist at @RealCoinGeek. @DerrickJHorton had the great idea to set her up with a @handcashapp wallet.

Send her a tip at $KKmakeup pic.twitter.com/RHxtpAu0Lu

— Kurt🍌🍌GorillaPool.com ✪ (@kurtwuckertjr) October 1, 2020
In between interviewing the speakers and cataloguing the presentations, there were a lot of short sprints through the backstage, green room, makeup and interview areas. The barebones teams needed to be organized, but the tempo on the ground was very much "hurry up and wait!" Sometimes, Pat and I would be dozing off in our seats two minutes before a presenter would come off of stage, so we would "coffee up" and interview them about the big thing they were bringing over to Bitcoin SV, and then scurry back to our laptops to share short blurbs and photos back to the CoinGeek production team.
It was exciting to get the energy from each newcomer filing in for their presentations, but as soon as the whirlwind would end, it would go back to quiet typing and preparation for the next thing to put us back on alert!
In the evenings, we would all get together to have dinner and share more stories about what it's like working in the Bitcoin economy. The pandemic era of social distancing and limited group size will change the trajectory of many things, but something about working the event felt oddly social with this small group. The atmosphere brought out a camaraderie among us, and the lower head count made it much easier to have longer, more valuable conversations. This was an odd conference in many ways, but it may have been the most valuable for viewers at home, and for the insiders who got to work together in a smaller group setting.
While I was excited to hear about the big announcements at the conference and see Bitcoin SV start to really show progress from the work that has been done the last few years, there was something much more simple that I will remember most: the relationships formed and strengthened by being part of the barebones crew from CoinGeek Live 2020. I think we all felt it, and I can't wait to see you at the next one, friends!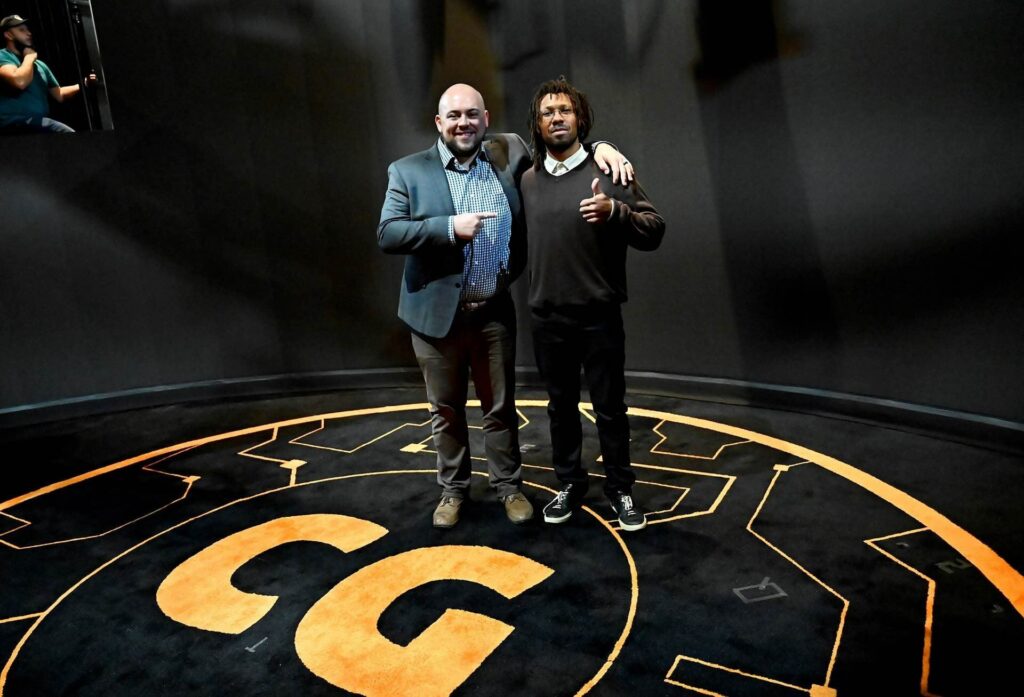 Watch CoinGeek Live Day 1.
Watch CoinGeek Live Day 2.
Watch CoinGeek Live Day 3.
New to Bitcoin? Check out CoinGeek's Bitcoin for Beginners section, the ultimate resource guide to learn more about Bitcoin—as originally envisioned by Satoshi Nakamoto—and blockchain.