On the eve of CoinGeek Live, my family and I are staying with friends in New Jersey and working remotely—which would be weird if we hadn't made remote working a habit this year. My son is on my lap as I type from a kitchen island in the town of Princeton.
So let's take a moment to set the backdrop: about eight months of global lockdowns, embargoes on imports and about 200,000 reported deaths in the United States amid about a million deaths worldwide.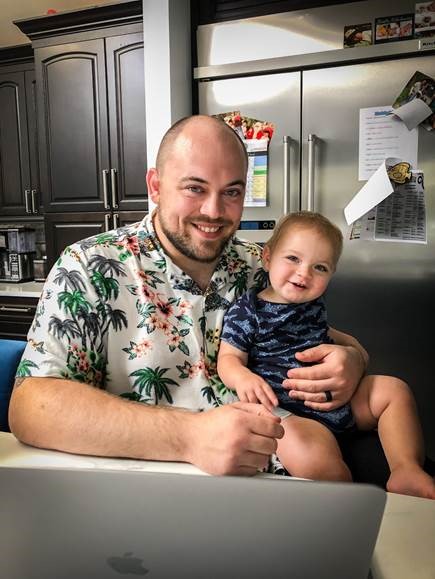 The Genesis protocol launched on Bitcoin SV (BSV) this year, but it feels like a lifetime ago with everything that has happened since. The Wright/Kleiman suit is on hiatus, and now masks and social distancing are starting to feel like the new normal as parents remote in with children in the background of every Zoom call on earth. The kids should be remoting into school, but statistics show that that isn't exactly happening without incident either. 
In the (mostly fraudulent) cryptocurrency "economy," the Ethereum DeFi movement exploded with giant gains and a lot of exit scams, and BSV has been a below average performer across those markets as the builders build without hyping the hype. The Ethereum token conversation has started some of the first waves of the BSV token takeover, though! Jack Liu's RelayX has introduced wrapped USDC, Tokenized joined me for an interview about their coming announcements, and just 24 hours before the launch of CoinGeek Live, Bayesian Group announced the acquisition of Money Button—a development which demands more than a quick glance. For many months, Calvin Ayre, the figurehead of CoinGeek and Taal, has been saying the Bayesian fabriik platform would be taking over the token space. If they are integrating with Money Button, that would mean their token solution would likely be natively usable in the most popular wallet for Bitcoin SV. And THAT is very big news!
Most of the applications built on chain use Money Button for its simple UI and the thorough documentation that they made available almost immediately upon launch. However, there has been a noticeable lull in the development progress that Money Button launched with, and it would be unfair not to mention that some of my Inkling friends had suspected that there was perhaps a merger to be announced around CoinGeek Conference. Money Button CEO, Ryan Charles, has been focusing on a lengthy documentary series with Dr. Craig Wright, which was another indicator that perhaps he had passed his leadership over to another party to focus on some other things. Now, it all makes sense for the flagship Money Button to become a cornerstone of a grander ecosystem, so I expect Bayesian to have some exciting announcements at the event!
There are a few other things coming that I am eager to share, so keep your eyes on CoinGeek.
As I think about heading into New York City in the next couple of hours, I am excited to see old friends, shake some hands and share a private conversation with some of the great minds of the BSV economy. Short term, I'm mostly looking forward to having a drink with Luke from TonicPow and Patrick from CoinGeek as soon as I get to the hotel. Drunken blog posts to come—maybe…
New to Bitcoin? Check out CoinGeek's Bitcoin for Beginners section, the ultimate resource guide to learn more about Bitcoin—as originally envisioned by Satoshi Nakamoto—and blockchain.