It's Day 1 of GITEX Global Dubai 2023, and the might of the public utility blockchain—as demonstrated by BSV blockchain—is on full showcase at the Dubai World Trade Centre (DWTC).
Here's what went down today on the @BSVBlockchain booth @GITEX_GLOBAL #GITEXGLOBAL23 pic.twitter.com/mbBtdV427R

— CoinGeek (@RealCoinGeek) October 16, 2023
Described as the largest tech event in 2023, GITEX Global is hosting 6,000 exhibitors and 180,000 tech executives from 180 countries, showcasing the latest innovations in the areas of artificial intelligence (AI), the cloud, Web 3.0, cybersecurity, climate technology, digital cities and more. Among them are eight companies powered by BSV blockchain—all exhibiting the different solutions enabled by a massively scalable public blockchain for both enterprises and governments.
"GITEX for the past 20 years is one of the biggest events that happen in the region, so this is the biggest tech event," Rami El Sabeh, partner at Silverline, tells CoinGeek. "It's an elite event where every type of company that has to do with any type of technology—whether it's distributions company, systems integrators, vendors, all of them they come to this big event in order to showcase their products and every segment of their entities and try to sell and create B2B transactions, create B2C directly with the consumer side."
BSV blockchain companies show real industry solutions
GITEX Global, which runs from October 16 to 20, is spread out across 41 halls in two mega venues alongside the Expand North Star startup show hosted by the Dubai Chamber of Digital Commerce. Inside Hall 15—aka the Web 3.0 hall—attendees are treated to an exhibition of real industry solutions utilizing blockchain technology.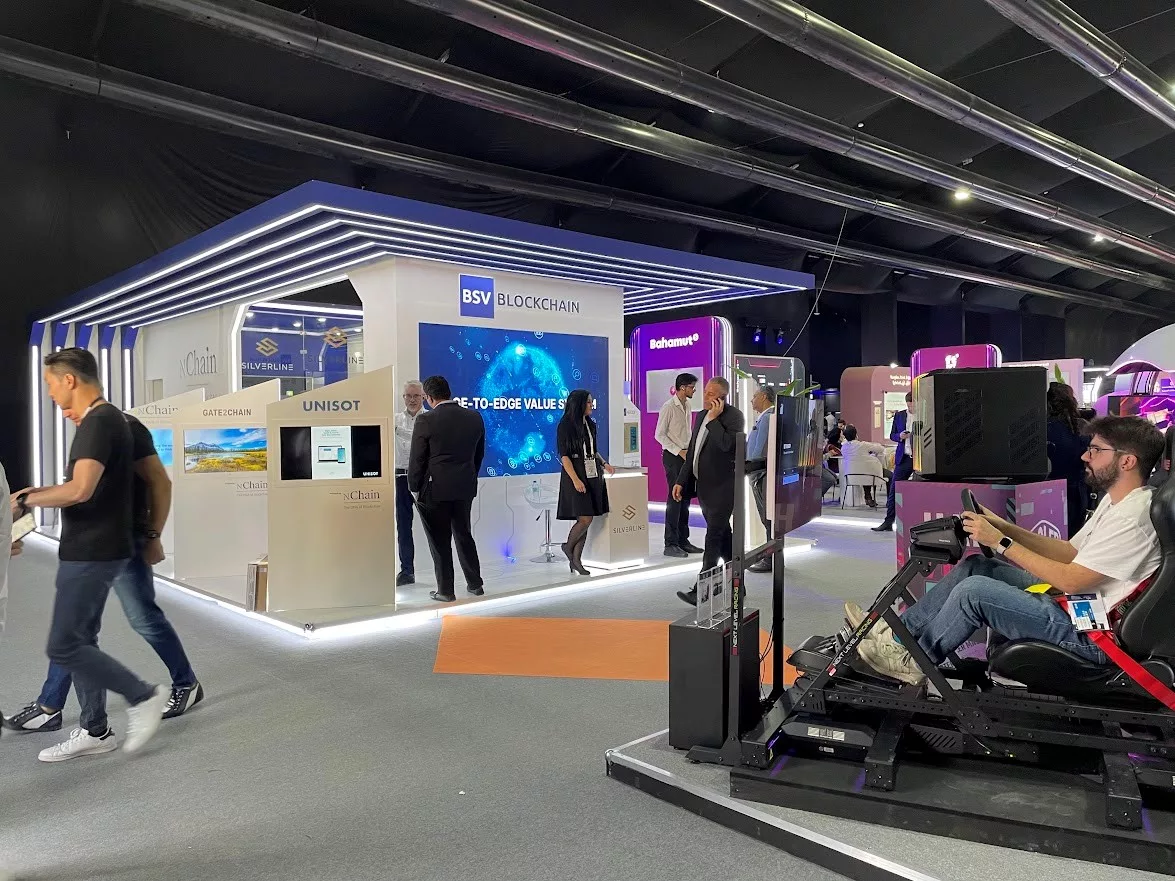 At the booth are representatives from UNISOT, Gate2Chain, nChain, Vaionex with Tegment; Elas, who is showcasing how blockchain is revolutionizing authenticity verification with Manufact; Timechain Labs with payment services about Neucron; and SmartLedger's Certihash which is dealing with cybersecurity solutions.
Stephan Nilsson, CEO and founder of Web3 supply chain traceability platform UNISOT, tells CoinGeek he sees a lot of interest for supply chain among GITEX attendees—a perfect opportunity to address many of the misinformation surrounding blockchain.
"People are coming here to ask what's blockchain? What can you actually do with blockchain? And I say, look you can trace food, you can trace meat, you can trace fish or clothing or wine or whatever. When they see this, they get really impressed that you can actually use blockchain for something, not just gaming or for tokens or something like that. And then we have to tell them why we're using BSV blockchain because it scales, it's secure, cost-efficient and all of that," Nilsson said. "I think it's important to educate and let people know that there is a blockchain that actually works and actually scales. There is so much misinformation out there about that so that's important, and also to show real industry solutions that are actually using blockchain, all of these solutions now have customers using it so it's not just some samples or test, it's actually customers are really using."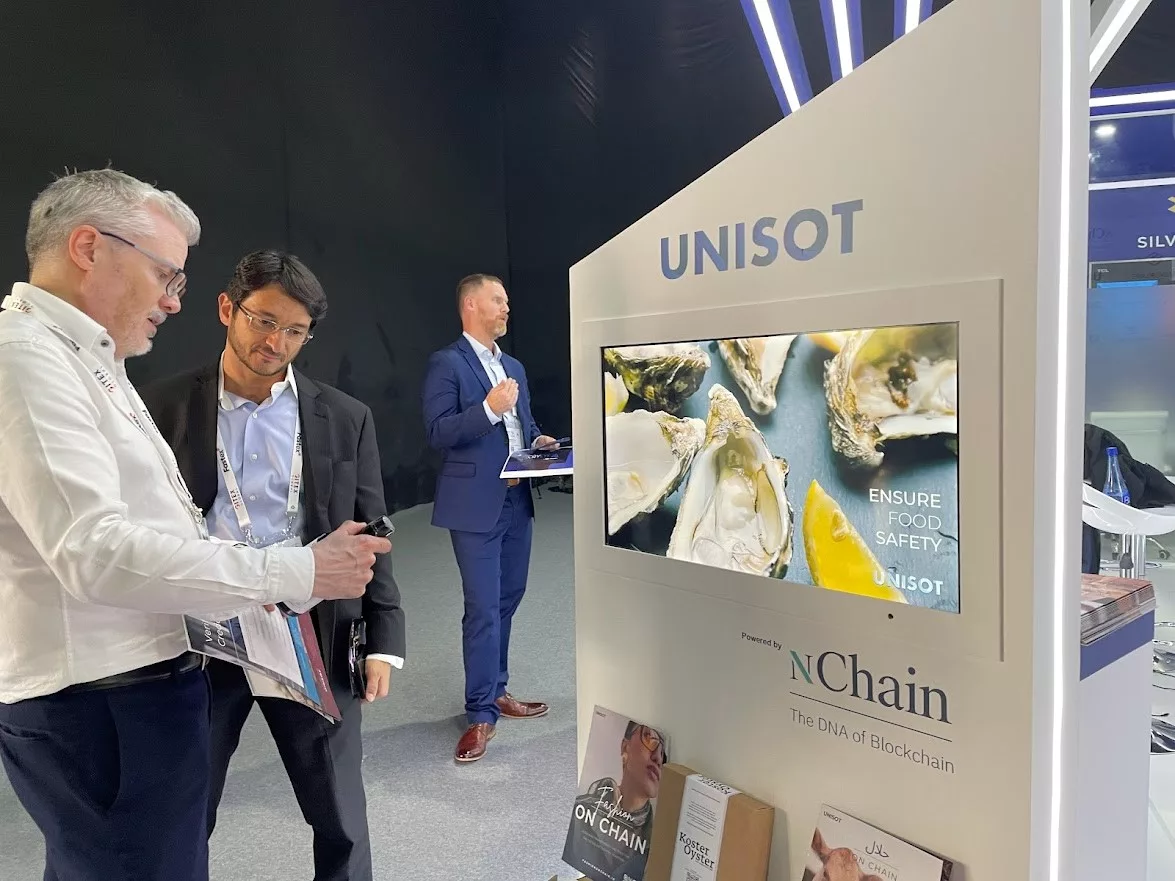 Facilitating the connection between the companies and Middle East market is Silverline, the MENA based company whose goal is "to connect directly with the full market of GITEX where we're helping the whole ecosystem to connect with all of the people coming here to understand what's going on." Partner Rami El Sabeh explains:
"Silverline is a company based in the MENA region, specifically UAE where we have multiple types of partners in different schools—we have partners that are more focused on economics and market side of things. We have partners that are also connected with the development side and then from the technology side. We are trying to kick forward all the types of solutions that exist for the BSV blockchain because this is what we believe is the only blockchain that will scale and we're focusing on one specific region—just the MENA region—into creating a bridge between the market and the technology itself."
Are you at GITEX Global 2023? Join Ellipal's BSV giveaway
For attendees at GITEX Global 2023, Ellipal cold wallet is doing an airdrop and giveaway with BSV blockchain until October 19—just visit the BSV Blockchain booth at Hall 15 to join the giveaway.
If you are attending #GITEXGLOBAL23 then make your way over to @ellipalwallet for their BIG #BSV giveaway.

Head over to H15 booth No. A5 pic.twitter.com/8sBpimaqDy

— CoinGeek (@RealCoinGeek) October 16, 2023
Mia Yang of Ellipal said the cold wallet is recommended by Forbes as one of the top three most secure hardware wallets: "What separates us from our competitors is that we are 100% offline so it keeps your private keys away from those online attacks—that's the big thing that separates us from the competitors."
She adds, "We have supported BSV blockchain including receiving, storage, and also swapping BSV coins since 2019, so it's been four years and we have a big BSV community in our audience, our users so that's quite a long time."
More groundbreaking innovations coming up at GITEX Global 2023
Watch this space as we bring you more of the cutting-edge blockchain solutions the participating BSV blockchain companies are showcasing this week at GITEX Global 2023—including Teranode, the groundbreaking innovation that enables unlimited transaction volume and unbounded scaling.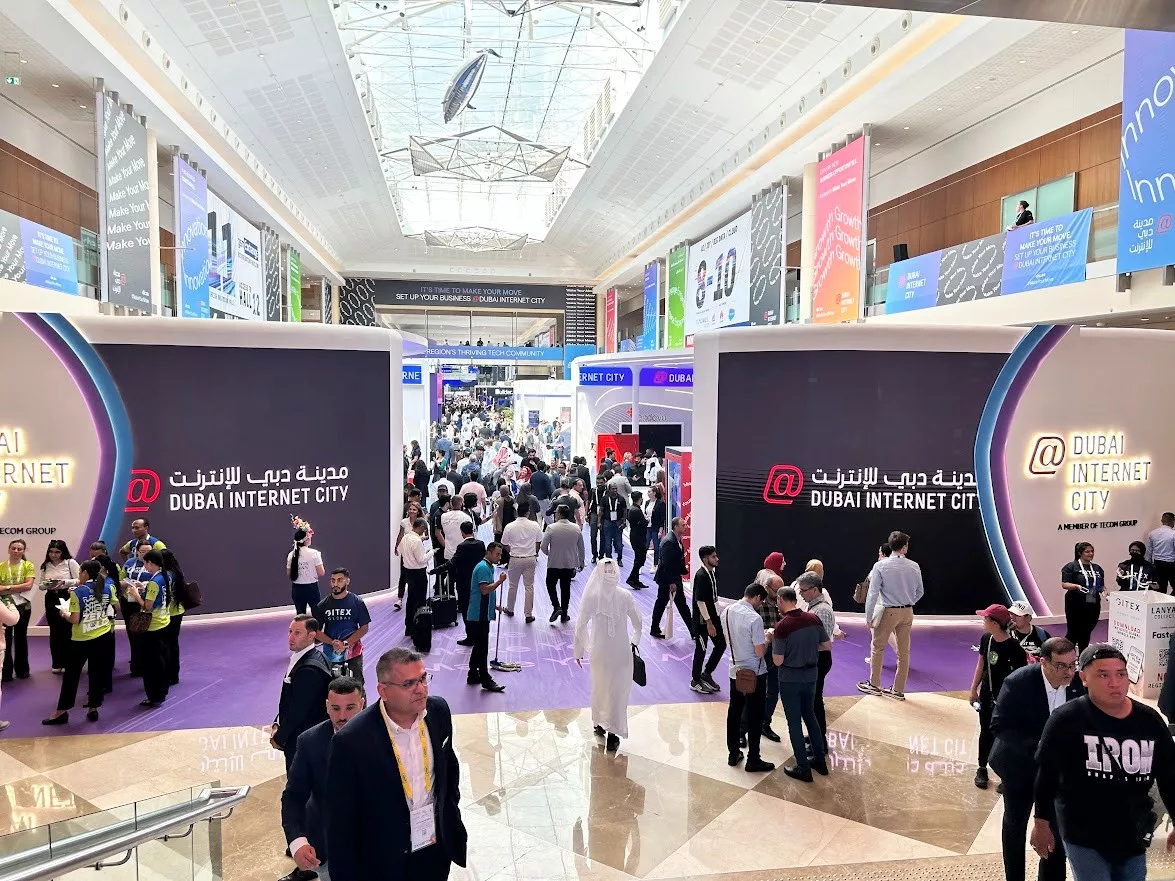 As Silverline's Rami El Sabeh points out: "GITEX is actually one of the events where BSV blockchain is not promoting itself as any 'crypto' type of company. It's separating itself as this is a blockchain solution that can be great for enterprises and governments, and that's putting itself into the elite type of technologies where the solutions that they're building on or the ecosystem that it has is actually solutions for both enterprises and governments."
Watch: Driving innovation, competitiveness with blockchain | London Blockchain Conference
New to blockchain? Check out CoinGeek's Blockchain for Beginners section, the ultimate resource guide to learn more about blockchain technology.