This post originally appeared on the Unbounded Capital website, and we republished with permission from Dave Mullen-Muhr.
For years now, forward looking supporters of Bitcoin have envisioned a world in which the Bitcoin ledger would serve as a foundational layer of a new internet stack enabling game-changing micropayments and smart digital property while processing millions and, eventually, billions of transactions per second. Upon discovering the transformative potential of an unbounded Bitcoin in 2019, the team at Unbounded Capital dedicated themselves to helping to usher in this new era of a commercial internet. TAAL Distributed Information Technologies Inc. (CSE:TAAL | FWB:9SQ1 | OTC: TAALF) shares this vision and for the past several years has been taking essential steps to make it a reality.
TAAL is a world leading transaction processor focused on scaling the transactional capacity of the Bitcoin SV ledger.
Over the past year, Bitcoin SV has demonstrated transaction throughput capacity beyond what was claimed to be possible by many blockchain "thought leaders" and "experts." Rather than continue to debate Bitcoin's scalability, TAAL has been central in demonstrating what is possible. In May of 2020, TAAL mined a world record 369MB block on the Bitcoin SV mainnet including over 1 million transactions and packing approximately 2.5 times more data into that single block of transactions than the BTC network is capable of processing in an entire 24-hour window of transactions. This was an impressive feat that was quickly overshadowed when TAAL processed a 638MB block less than a year later. Earlier this summer, TAAL again pushed the boundaries of transaction processing and mined the world's first 1GB (1000MB) block, processing more data in a ~10 minute window than the BTC network is capable of processing in nearly a week. Today, in September of 2021 we rarely see press releases for blocks of this magnitude as they are relatively routine events, with blocks in the 500MB to 2GB range occurring daily.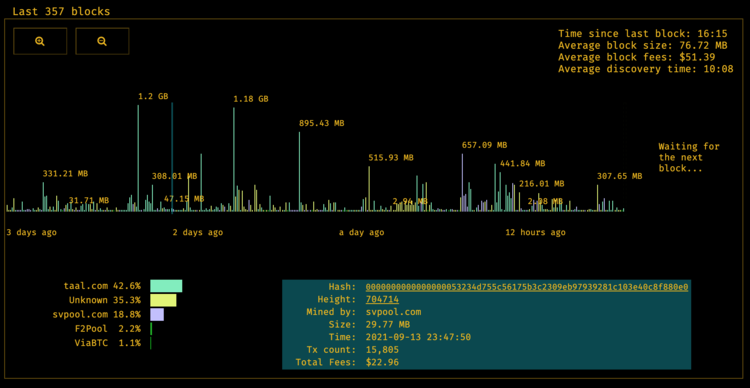 TAAL is not alone in its ability to mine large, even world record, blocks. In the future we imagine all competitive transaction processors maintaining the Bitcoin SV network fulfilling this role. What makes TAAL so unique is that they have consistently been at the forefront of pushing Bitcoin to achieve the vision that both TAAL and Unbounded share. This extends beyond simple transaction processing and into innovating fields like data services and Bitcoin-based enterprise software.
We are excited to formally announce our investment in TAAL, a publicly traded company on the Canadian stock exchange. To learn more about TAAL and the role they are playing in developing the future of Bitcoin transaction processing, data services, and bitcoin-based enterprise software please reach our or visit them at TAAL.com.
New to Bitcoin? Check out CoinGeek's Bitcoin for Beginners section, the ultimate resource guide to learn more about Bitcoin—as originally envisioned by Satoshi Nakamoto—and blockchain.