Introducing Twetch Chat 🗣 — Encrypted Messages using Bitcoin

– Fully encrypted using Bitcoin, AES and ECIES
– /Pay your friends on Twetch Chat instantly
– Only you control your messages and who can see them

Try it now 👉 https://t.co/UERIloUwkm pic.twitter.com/FZdvVz6xbk

— Twetch (@twetchapp) September 9, 2020
Twetch Chat is finally here. After months of anticipation, a significant crowdfunding and many teases, the serial meme-makers have delivered.

Twetch Chat is colloquially labeled as 'encrypted AF' which is to state that only the participants of a conversation can read the messages. Twetch cannot read them which seems to be an issue with existing social media companies. How do we know Twetch is not just claiming so?
The messages are fully encrypted on Twetch's servers with the user's own Bitcoin keys, so Twetch cannot read them even if they wanted to. If a user decides to leave a conversation, their previous messages can no longer be read by the remaining participants. If all participants leave, all messages in that conversation are permanently deleted from Twetch's servers.
The user controlling the keys is an empowering concept since we do not have to trust that Twetch is doing the right thing. Unlike today, users do not have to assume that large tech companies like Google 'Don't be evil'. As with other features of Bitcoin we can rely on cryptography, math, and the laws of nature to validate that technocrats are not secretly invading our privacy.
The solution is not perfect however as with great power comes great responsibility. The reality is most users do not want to back up a 12-word seed phrase and be accountable for keeping track of it. Many Bitcoiners are familiar with the prospect of losing a seed phrase, thus losing all funds associated with it.
No solution is perfect, only trade-offs exist; personally true 'fren2fren' messaging worth more than the price of securing some words on a piece of paper.
Besides the privacy aspects, how is Twetch Chat different than other platforms? Users must pay for it.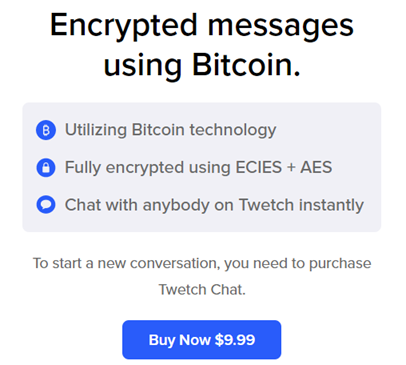 Above I mentioned how the feature was overfunded, this was because Twetch granted early access to those who contributed.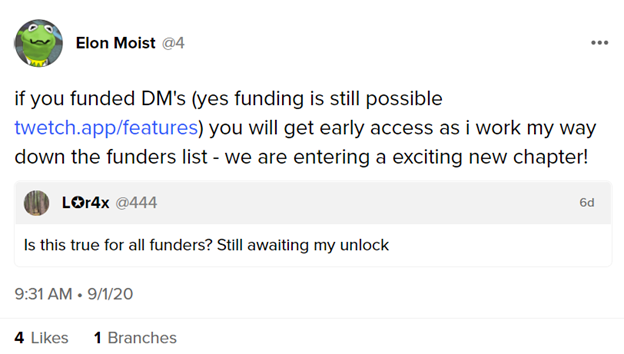 Twetch may have more planned for those who funded the feature prior to its release, but this is speculation on my part.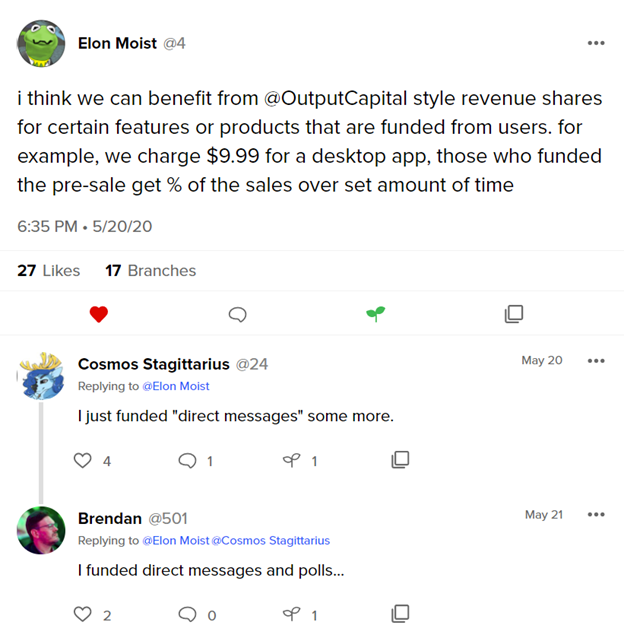 I can already anticipate many balking at paying $10 to private message another user, a standard of most social media applications (if you receive messages or are added to chats you can reply for free).
My response would be why aren't we paying for features like this on other applications? Once the answer to that question becomes clear, then users will know whether companies like Twitter are really reading your messages or not.
Funding or purchasing a feature like this gives confidence that the product being delivered will be functional, supported going forward, and rich with features. 'Free' services typically have hidden drawbacks, like ads, pillaging of data, zero accountability and the ever-present threat of the creators abandoning the service.
By charging for the feature, Twetch is committing to provide a valuable service today and moving forward. If they did decide to leave users with a bad product after charging for it—damaging their reputation on an immutable ledger is not the best idea.
Another reason to pay for novel features, the popular /pay command on Twetch is directly available in conversations, and privately on-chain with no metadata reference.

Twetch Chat is a huge step forward for the space. By leveraging the benefits of Bitcoin, we finally have a private, 'fren2fren' means of communication where users control the conversation.
New to Bitcoin? Check out CoinGeek's Bitcoin for Beginners section, the ultimate resource guide to learn more about Bitcoin—as originally envisioned by Satoshi Nakamoto—and blockchain.