Blockchain investors are warning startups that they need to have the proper team in place, a product that people actually want, and the ability to execute a 90-degree turn at 90 miles an hour. 
One of the BSV Global Blockchain Convention's most hotly anticipated events was the Blockchain Venture Investments: Driving Utility for a Better World panel. Moderated by Ayre Ventures' managing director Paul Rajchgod, the panel featured input from Tal Elyashiv, Founder & Managing Partner, SPiCE VC; Ketan Makwana, Chairman, Seventy7 Ventures; Dr. Kurt Overley, Co-Founder, Coruscant LLC family office; Ahmed Refaie, CEO, G.P.I. Global Partners Investments Limited; and Ray Sharma, Founder/Partner, Extreme Venture Partners.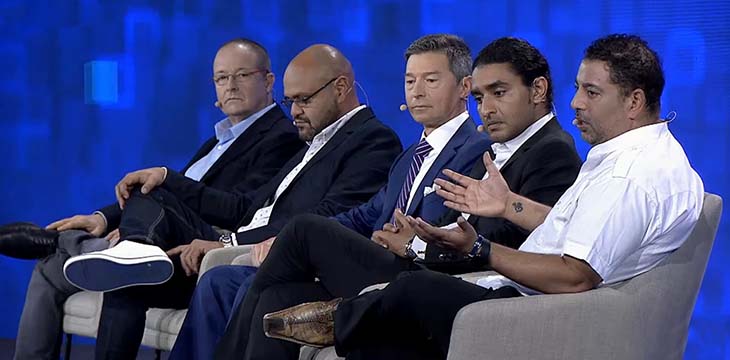 Rajchgod, whose investment focus is entirely BSV-oriented, got the proceedings underway by querying Elyashiv and Makwana on the fact that their respective funds were 'blockchain agnostic,' prompting him to ask what drove their decision-making when it came to investment opportunities on different blockchains. 
Elyashiv, whose company launched the first fully tokenized VC fund (SPiCE Fund 1) in 2018, said its focus was on "companies that we perceive are sitting at very important junctions of the ecosystem and tend to grow with the growth of the blockchain ecosystem," aka companies that are "the equivalent of the picks and shovels in the gold rush." 
But Elyashiv noted that "the blockchain solution has to fit the overall story" of a company. For instance, "if somebody's developing something that relies on micropayments and they're doing it over Ethereum, then we're not going to invest in them because this is bound to fail, obviously." 
Makwana's outfit is relatively new to the blockchain space, but he said their approach "really comes down to the solution as opposed to the actual blockchain itself … first the business case, then understanding what blockchain is going to be the most appropriate fit."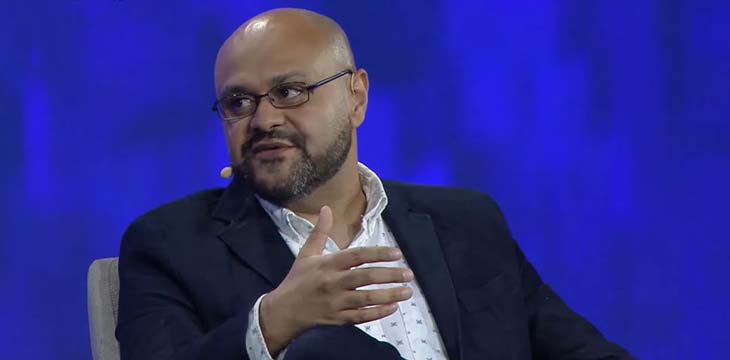 GPI's Refaie took issue with the whole concept of 'blockchain startups,' saying he was "skeptical of labeling blockchain as a standalone sector or technology by itself." Refaie noted that "if you're a startup using Amazon Web Services, you're not an AWS start-up," adding that blockchain is "technology, just an enabler, a feature, it is not a specifier of an asset class by itself." 
Extreme Venture's Sharma said blockchain tech was "amazing but I look at it as an evolution of the database. It's an amazing evolution, a technical milestone," but his group is keeping its "focus on the application layer … the user doesn't care what's underneath the technology; they care about how they can use it." 
Everything is transactional 
Nonetheless, the panelists expressed enthusiasm regarding blockchain's ability to impact various business sectors. Coruscant's Overley said his fund was invested across a number of verticals but was "super excited" about gaming, having invested in "narrowly-focused gaming funds in the play-to-earn space" as well as with the NFTY Jigs platform. 
Elyashiv said SPiCE VC was originally focused on financial verticals, which were at the time showing the greatest adoption of blockchain technology. But "transactional industries" will enjoy the most revolutionary impact and "almost everything we can think about today became transactional." 
In addition to the apparent benefits that sectors like gaming will enjoy—and not just because cost-effective micropayments are now possible on BSV—Elyashiv said blockchain "allows personalization and creation of value that can be moved on to other players within the games."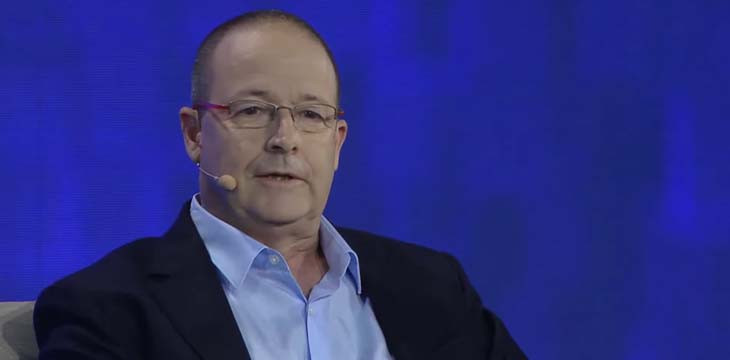 Elyashiv went on to list numerous industries that stand to reap huge benefits from blockchain tech, including healthcare and supply chain management, solving problems that these industries "have been struggling with business-wise for many years." From an investment perspective, "these are huge industries to begin with so the growth is incredible. For us as VCs, this is where we focus—big growth in big industries is where a lot of the opportunity lies." 
Makwana said the "emerging trend" of blockchain-as-a-service (BaaS) was impacting different businesses in different ways. For some, it will stabilize them to allow them to grow while revolutionizing others. Makwana predicted that "the creator economy is the winner out of all this," as it will "open up more opportunities for people to earn, to live, to grow." 
Rajchgod was similarly effusive about BaaS, partly because "we're seeing a lot of inflow into BSV" from companies that are "leaving Ethereum or Hyperledger and coming to BSV to take advantage of its superpowers." Rajchgod said he was currently talking to a risk management software firm that already has a viable business that was looking to add blockchain tech "in a way that can only happen on BSV." 
Adoption is key
Recognizing that not everyone on stage is as BSV-focused as he, Rajchgod asked the panel about their overall awareness of the technology. Overley called himself "a believer" in part because an (eco-friendly) proof-of-work system like BSV has "all the economic incentives pointing in the right direction to get scaling with lowered costs, as opposed to scaling with network congestion and increased costs, which is just death for any rapidly growing business." 
Elyashiv said BSV was at "a very interesting junction" between innovation and adoption, both of which are important, but the latter possibly more so. Citing the infamous video cassette 'format wars' of the 1980s, Elyashiv reminded the audience that the best technology doesn't always emerge triumphantly. 
"Adoption is important, and creating the ecosystem that supports that adoption is important. Creating an environment that allows startups that build on BSV to succeed, to utilize some other services that are already developed within the BSV environment, makes it easier for new startups to come and adopt. That creates a much broader wave, much broader adoption," Elyashiv said.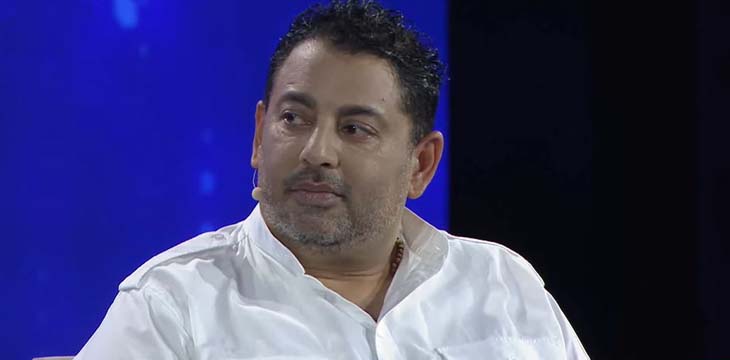 Sharma picked up on this need for greater adoption, remarking that doing an online search for BTC and blockchain produced "a very significant difference in the results" than if one googled BSV and blockchain. Sharma also said it was weird that he has a standalone Wikipedia page while BSV does not. (Which is actually the result of a strong anti-BSV prejudice among senior Wikipedia editors, who have censored multiple attempts to create a BSV page over the years.) 
Until recently, Sharma said he was aware of BSV's technical excellence but wasn't aware of its product excellence. Sharma said this represented "a product marketing issue that we need to overcome" so that people like him "who are less aware become more aware of what we can do out there with this technology." 
Sharma asked the audience to recall the App Store's 2008 debut, and "this whole concept of fremium came out." Sharma believes a similar phenomenon will occur "when the power of micro-transactions is unleashed into the virtual world." Tipping someone a quarter in the metaverse because you like the way they dance will only work if the transaction costs are ultra-low. Sharma said "that aspect of BSV is very powerful and very compelling." 
Advice for the young at startup
As for what startup leaders need to know in order to score some of that sweet VC cash, pretty much everyone's answer came down to the people running the show. As Refaie put it, "the jockey is much more important than the horse," or, as the 'crypto' crowd might likely better appreciate, "you can be driving a Lambo but if you don't know how to drive it, you're going to crash." 
Overley concurred while adding that "we don't invest in ideas, we want to see an actual product. In some cases, it can be pre-revenue but we want to see clients, product and clients, not just an addressable market with an idea."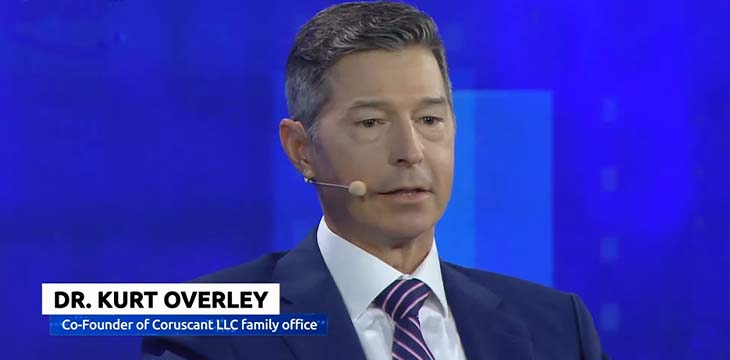 Sharma's group looks at "two primary things: management team and addressable market analysis." Sharma added that this analysis doesn't have to prove worthy of Nostradamus, noting that his group has looked at thousands of companies, of which they invested in around 150, of which "two or three actually executed on the business plan they presented to us at the seed stage." The rest all "pivoted to whatever it is that works. You need the right management team to be able to recognize the opportunity and adjust accordingly. You don't want a team that's so hardcore on their vision that they're inflexible." 
Elyashiv agreed, saying all the successful startups he'd invested in "went through multiple 90-degree turns and significant reinvention. The team has to be able to recognize it, make it happen, re-execute." The team also has to "fit the journey; if you're missing too many skills, you will fail." Another concern is whether the team is focused on "solving a real problem. A lot of start-ups are solving problems that are cool to solve but not real problems. That doesn't make successful companies." 
Makwana cited the three P's, of which the first is (surprise!) People. Then there's Product, aka "proof of concept, proof of market, proof of client and that the client wants to buy what you're about to propose. Finally, there's Profit, in that "if we're investing in a business, then it has to generate revenue and profit." 
Watch the BSV Global Blockchain Convention Dubai 2022 Day 1 here:
New to blockchain? Check out CoinGeek's Blockchain for Beginners section, the ultimate resource guide to learn more about blockchain technology.