Business
Jasmine Solana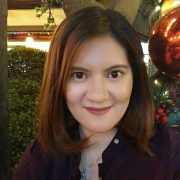 'Sufficient customer demand' prompts Bitstamp to list BCH
This week, one of the oldest cryptocurrency exchanges in the world will start trading Bitcoin Cash (BCH)—the true remaining Bitcoin as intended by the original Satoshi white paper.
The European digital asset exchange said the decision to list BCH on the Bitstamp trading platform was triggered by "the demand we have been seeing for Bitcoin Cash trading," even though the cryptocurrency is barely four months old. BCH trading will be available in three pairs, including BCH/USD, BCH/EUR, and BCH/BTC.
"We decided to start offering Bitcoin Cash trading because of sufficient customer demand and trading volume. Listing BCH is part of our effort to list more currencies and respond to demands we see," CEO Nejc Kodrič told CoinGeek.
The Luxembourg-based exchange, which was founded in 2011 as the European alternative to Mt. Gox, allows trading between U.S. dollar and BTC. This year, however, saw Bitstamp listing more currencies, such as Ripple, litecoin, and ethereum, on its platform. Kodrič said the company follows "a list of criteria" for listing cryptocurrencies.
"There is a list of criteria that a cryptocurrency must meet in order to be listed. Most importantly, we list cryptocurrencies that meet our customers' demands, our technological and liquidity requirements, and finally, currencies that are consistent with our long-term vision," he said.
Bitstamp's announcement that it will support BCH trading couldn't have come at a better time. On Monday, the cryptocurrency's value is playing over the $1,500 mark with a market capitalization of $26.60 billion, according to CoinMarketCap data. Transactions on the BCH network, meanwhile, are going at an average of less than 10 minutes per block, with a $0.159 average transaction fee.
As the first nationally licensed digital currency exchange in the world, Bitstamp's move to trade BCH could usher in the mainstream adoption of the cryptocurrency that is currently seen as a threat to BTC. Bitstamp's payment institution license is also applied across all 28 European Union (EU) countries under the EU's "passport" program. Kodrič, however, is circumspect on the effect Bitstamp's decision will have on market adoption, telling CoinGeek that the company considers itself "agnostic when it comes to currencies."
"While it is hard to talk about the potential impact on the mainstream adoption, we don't think Bitstamp adding BCH will influence people embracing Bitcoin Cash. We are just going to provide them with one more option to trade it—in a safe and easy-to-use environment. We did see some negative feedback following our announcement; however, the majority of it was positive as customers were happy to see that we'll be offering three more trading pairs," Kodrič said. "Ultimately, the market will decide the relationship between BTC and BCH."
Note: Tokens in the SegWit chain are referred to as SegWit1X (BTC) and SegWit Gold (SWG) and are no longer Bitcoin. Bitcoin Cash (BCH) is the only true  Bitcoin as intended by the original Satoshi white paper.  Bitcoin BCH is the only public block chain that offers safe and cheap microtransactions.

Note: Tokens on the Bitcoin Core (SegWit) chain are referenced as SegWitCoin BTC coins; tokens on the Bitcoin Cash ABC chain are referenced as BCH, BCH-ABC or BAB coins. Altcoins, which value privacy, anonymity, and distance from government intervention, are referenced as dark coins.
Bitcoin Satoshi Vision (BSV) is today the only Bitcoin project that follows the original Satoshi Nakamoto whitepaper, and that follows the original Satoshi protocol and design. BSV is the only public blockchain that maintains the original vision for Bitcoin and will massively scale to become the world's new money and enterprise blockchain.