SignOnChain is a blockchain-based digital signature application launched by UNISOT at the London Blockchain Conference in May 2023. The concept was influenced by a tweet by nChain Chief Scientist Dr. Craig Wright encouraging businesses within the BSV blockchain space to "eat their own dog food," meaning to actually use the blockchain themselves in day-to-day operations.
@nChainGlobal @TaalBlockchain @BitcoinAssn

By next year, I expect each of you to EAT YOUR OWN DOGFOOD.

No more Adobe signatures, or Docusign.

Internal products are to be used.

— Dr Craig S Wright (@Dr_CSWright) November 17, 2022
The application appears to compete with DocuSign, but the service cost is lower by leveraging the BSV blockchain. Now with one satoshi fee, the opportunity to profit per document becomes even wider.
What is the cost of signing a document on https://t.co/X4iScQHQlp?
The price per signature is €0.35, with an additional €0.10 per reader. The price per document is €0.35 plus the cost of size and storage time. There are also subscription options available. pic.twitter.com/eLQtE2GioP

— SignOnChain (@SignOnChain) August 17, 2023
SignOnChain has dynamic pricing options, such as pay per document or a subscription plan. The subscription plan slightly undercuts or matches DocuSign, likely intentionally, but the sought value add is per document.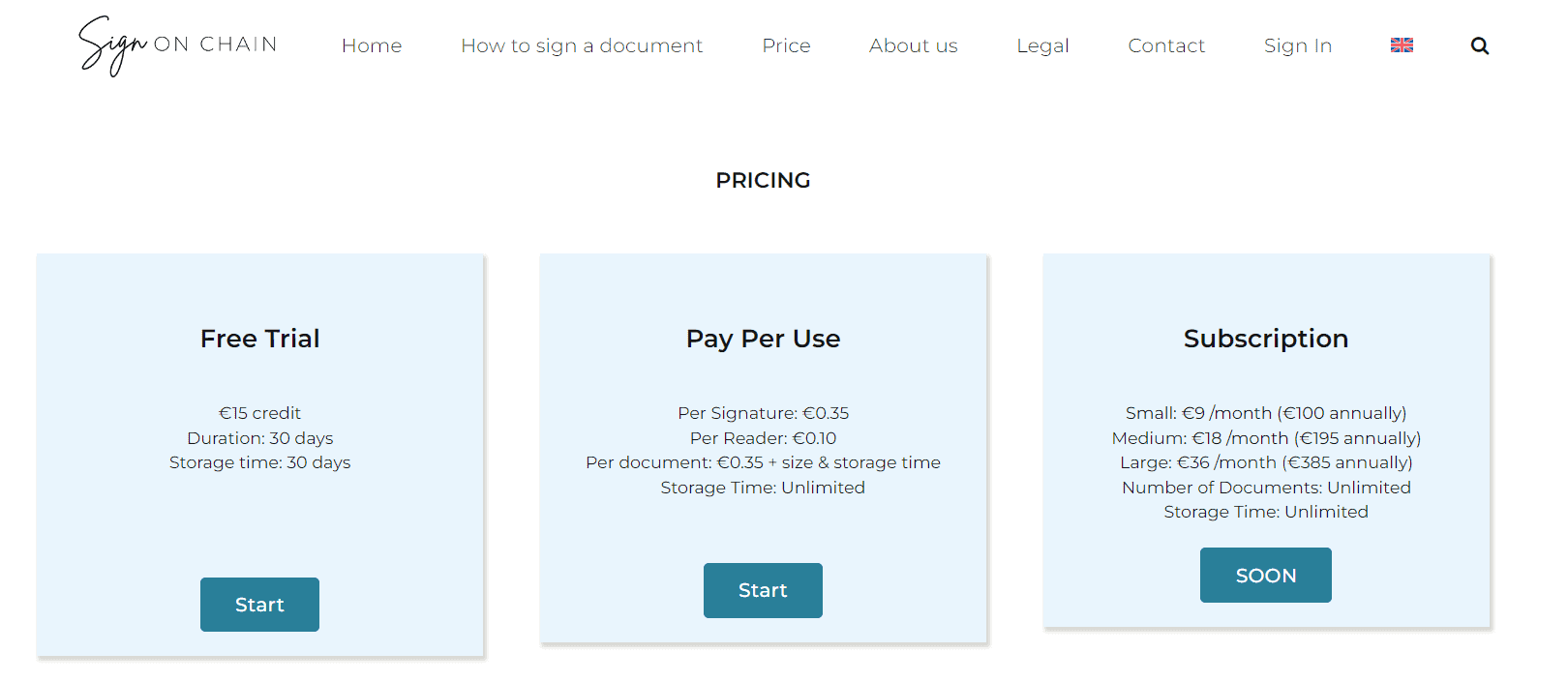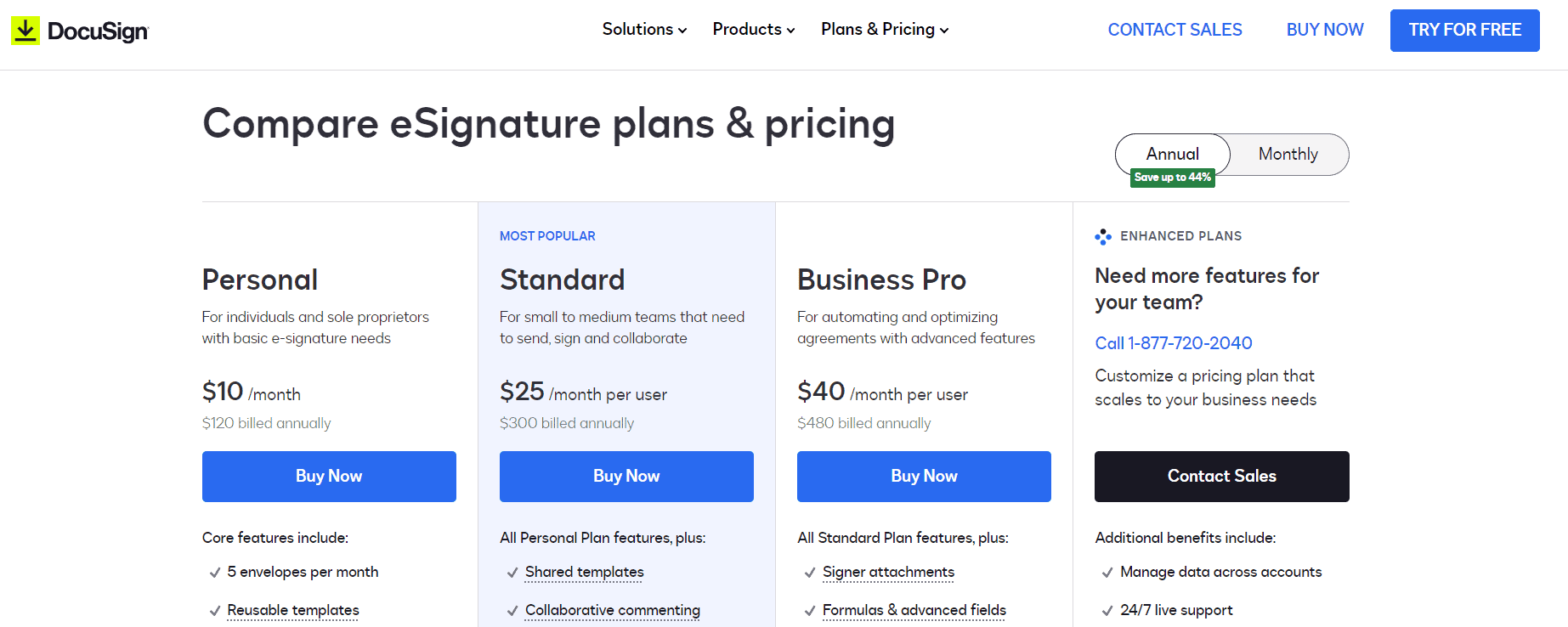 SignOnChain charges €0.35 ($0.38) per document, this option appears to be non-existent on a competitor such as DocuSign. The service allows uploading, signing, storing, and sending of documents to another email address. Upon sign-up, users are granted a free trial with a credit of €15 to test the service.
Once set up, users can upload PDF or image files and start signing. Upon doing so, a template is embedded into the file with metadata such as name, id, hash a timestamp, IP address of the signing machine, and more.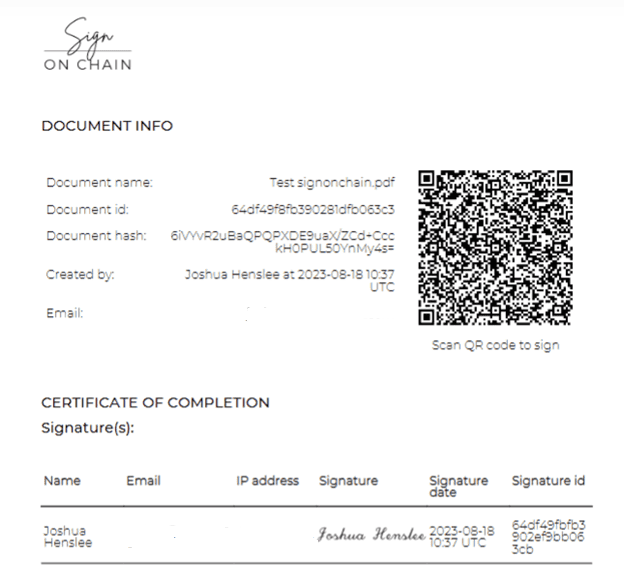 Users can simply sign or also sign and send to another party for them to sign as well. Each signing action makes an on-chain transaction that is viewable from your portfolio of documents: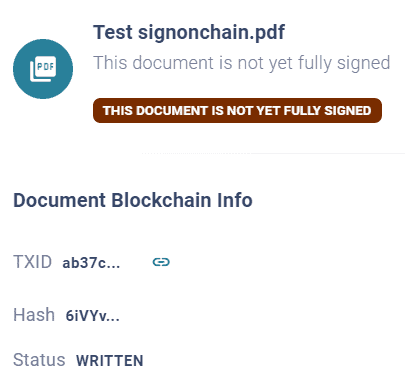 In this example, I signed and sent the document, pending the receiver's signature. The initial signing was immutably recorded on-chain for only one satoshi (€0.0000116), whereas the service cost was €0.35, a 99.99% profit margin for this interaction (ignoring the document storage costs).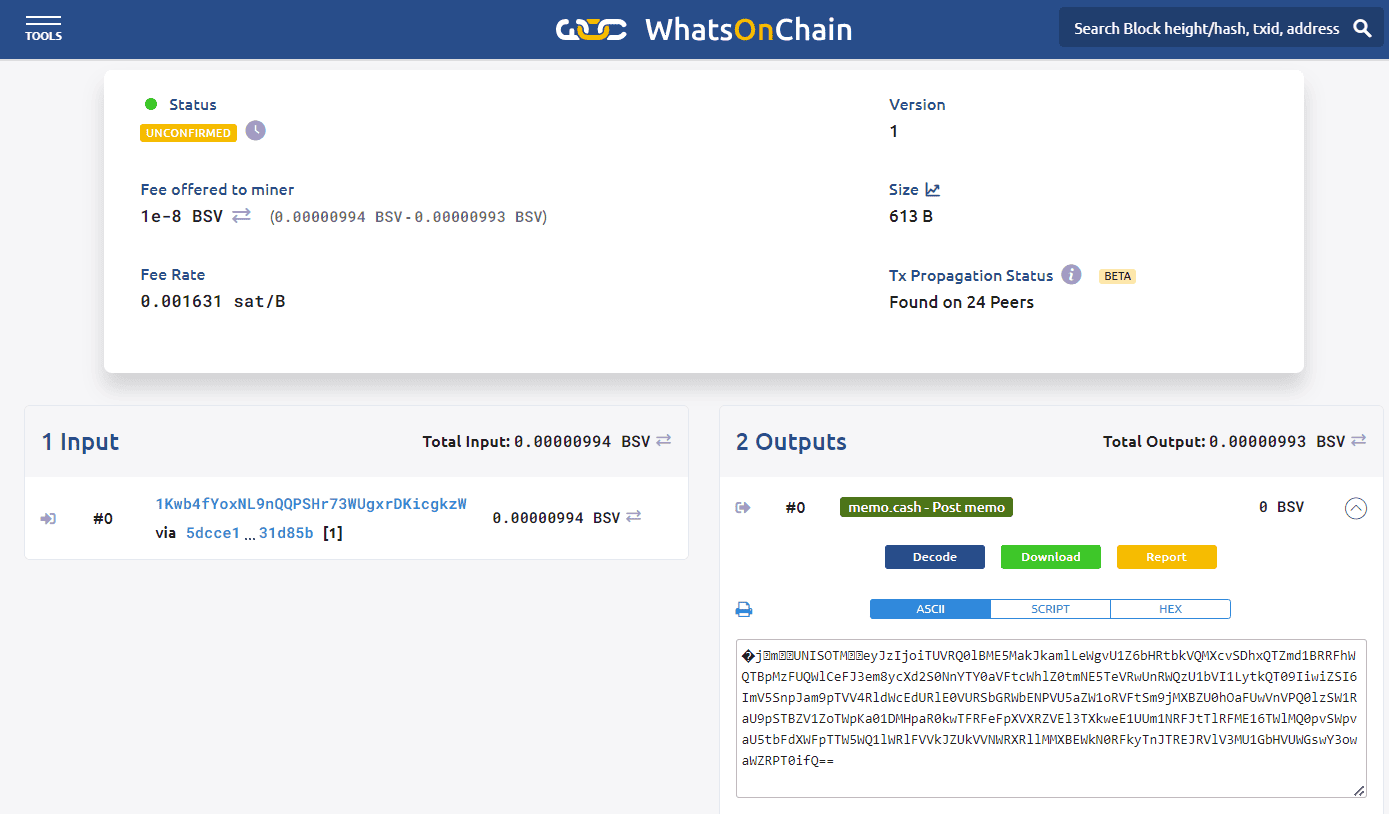 Signing data is encrypted on-chain and preserves privacy. The document can also be uploaded to the blockchain if the users choose to do so. Once credits run out, users can top up via credit card or BSV with HandCash Pay.
An outstanding question is does this service offer more value than its competitors, given aside from the blockchain recording component is an essential copy? The subscription pricing undercutting is likely not enough to attract customers. Therefore the pay-per-document must be the market play, given the absurd margins. While this is indeed an enterprise application of the blockchain, the ethos put out there by Dr. Wright and critics of the enterprise adoption strategy somehow manage to be in alignment; this product should be first adopted and marketed by Bitcoiners.
Even if some in the community believe the enterprise strategy is not viable in the short to medium term, we should indeed eat our own dog food and at least use the technology ourselves. Depending on the business being run, we may still need contracts and should not be using legacy Web2 platforms on principle. After all, many entrepreneurs in the space are evangelists and need to continue doing just that. The shared incentive model of Bitcoin encourages advocating for all products, as you never know who is listening and may be potentially interested in such a use-case, legacy as it may be.
Watch: 'Eat your own dogfood' with SignOnChain.id
New to blockchain? Check out CoinGeek's Blockchain for Beginners section, the ultimate resource guide to learn more about blockchain technology.