You can earn money when you explore the world of Bitcoin and understand its intricacies. Once you get the hang of it, leveraging Bitcoin's earning potential should be easy.
With the continued success of Bitcoin and blockchain in general, many developers have come up with apps and platforms that support a "play-to-earn" model. Even better, the BSV ecosystem is supportive in that a lot of platforms connect with each other to enable users to earn Bitcoin instead of having to buy it.
This article will provide comprehensive information about the different ways you can earn Bitcoin SV through the apps available today. If you are interested in learning more about how to earn Bitcoin, this will serve as your Bitcoin guide for beginners.

11 Platforms to Use and Earn Bitcoin
These platforms and services let you earn Bitcoin. Some of them are free to use, which allows beginners to earn Bitcoin without making an initial investment.
Let's explore some of these apps and platforms in-depth and how to earn Bitcoin off them.
1. TonicPow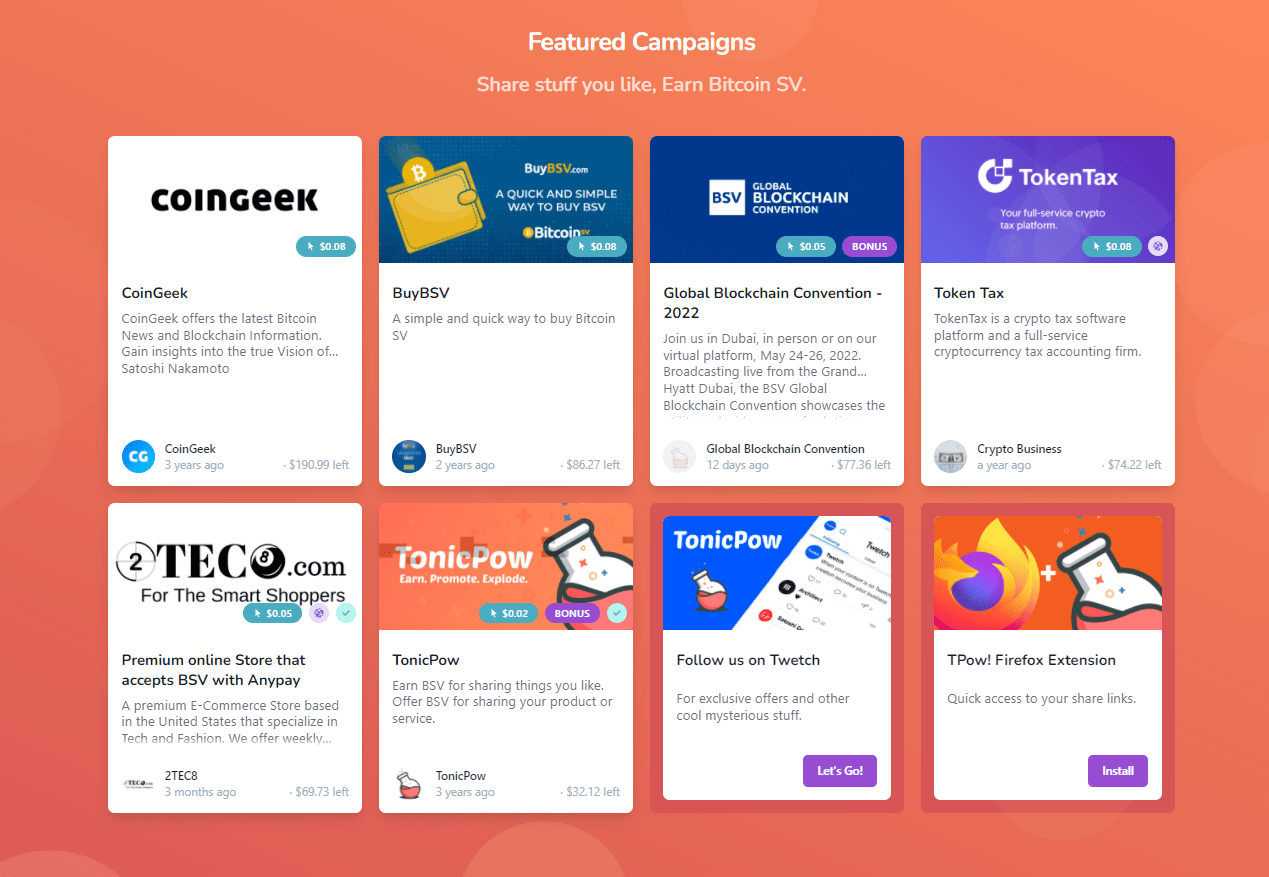 TonicPow is probably the easiest way to earn Bitcoin for beginners. If you have a BSV wallet and social media account, making money from this platform is almost guaranteed.
TonicPow has revolutionized advertising by using Bitcoin to incentivize promoters f to share content to their network. Anyone with a BSV wallet can share links created via TonicPow and earn Bitcoin every time someone clicks on their link.
Additionally, you can be an advertiser on TonicPow, funding campaigns with BSV, so that promoters that share your links can earn BSV every time someone in their audience clicks on the content they shared.
2. Twetch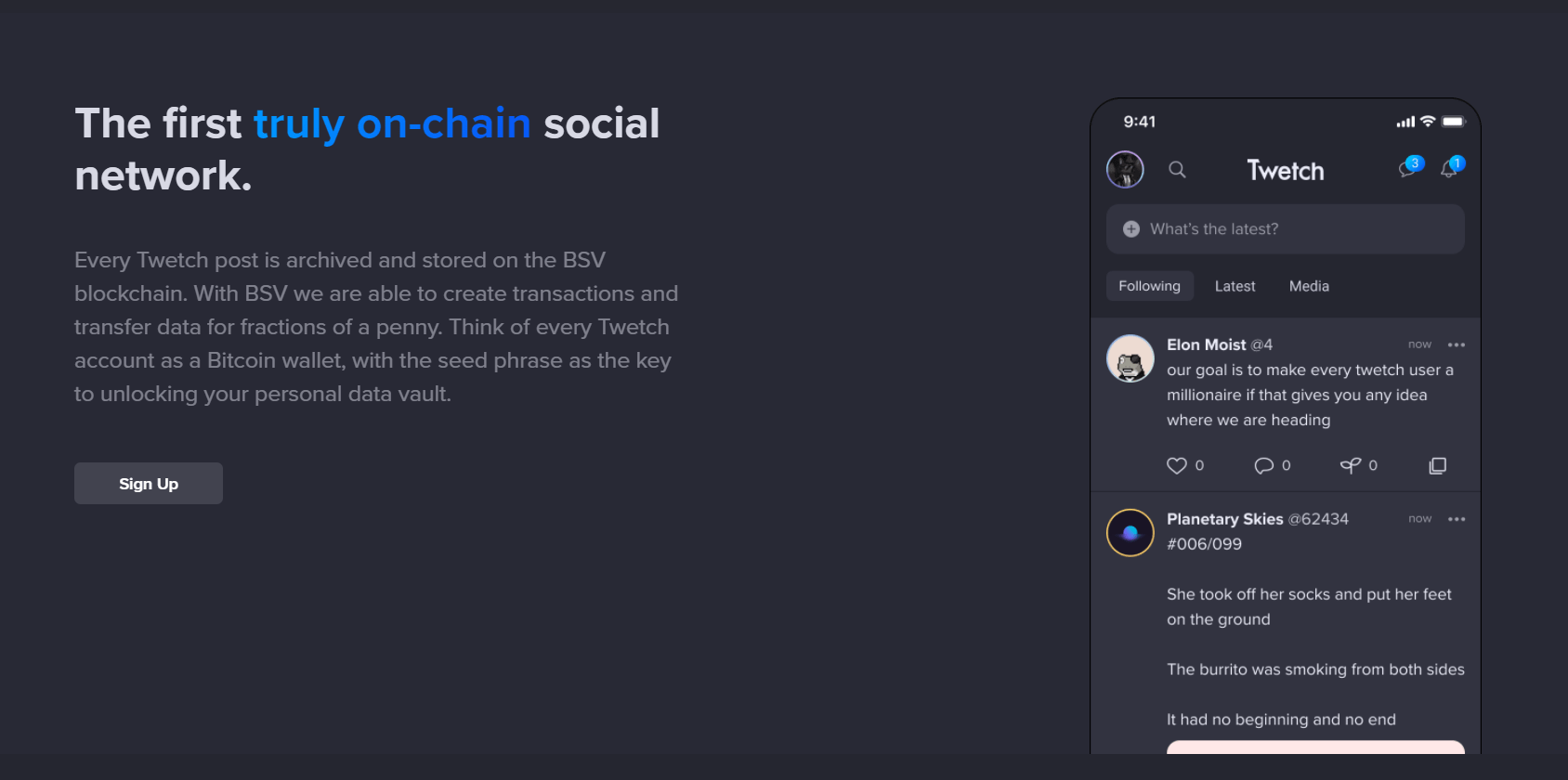 Twetch has taken the adage "a penny for your thoughts" to a whole new level, as it is undoubtedly the most popular consumer-facing Bitcoin app available. This is how to earn Bitcoin on Twetch: every engagement such as a like, follow, or branch—which is dubbed as a "retweet" —lets you earn money on the platform.
Once you've completed the signup process and have created your Twetch account, you can start earning. You can earn $0.08 per follow, $0.04 per like, and $0.01 each time someone branches your post. The most prominent Twetch users have made upwards of $1,000 to date.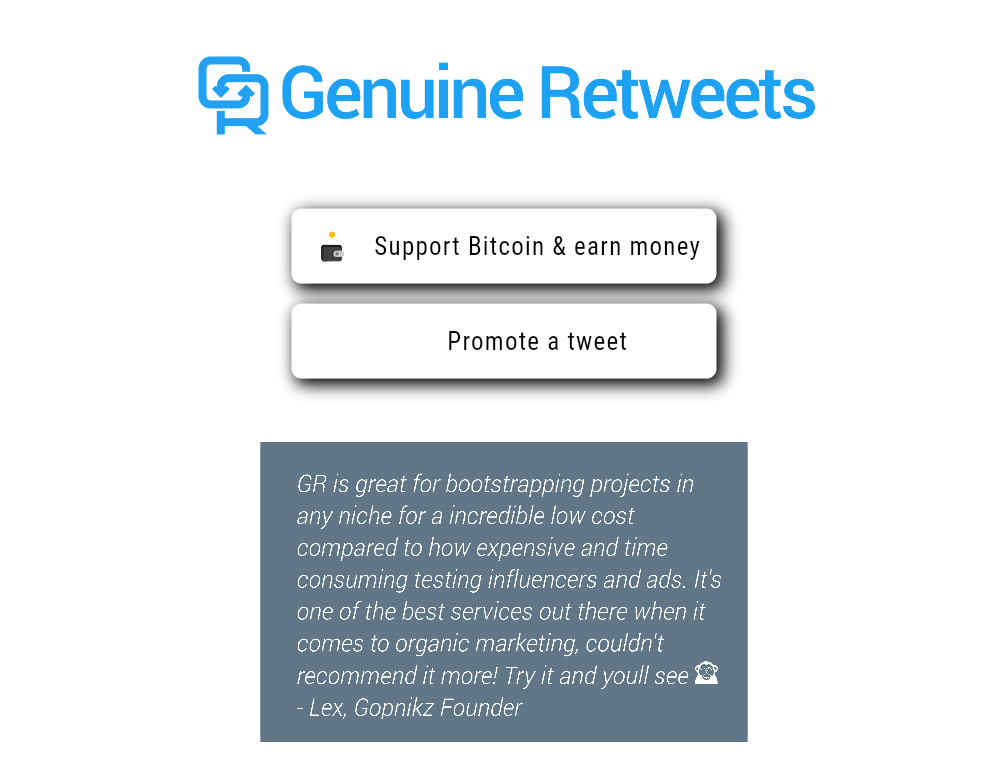 3. Genuine Retweets
Genuine Retweets is the first influencer-marketing platform built on Bitcoin SV. Twitter T users are compensated in Bitcoin when they like and retweet Genuine Retweets marketing campaigns. The Genuine Retweets Twitter account alerts influencers of active campaigns and once users like and retweet the campaign, they automatically receive payment in their BSV wallet.
4. Britevue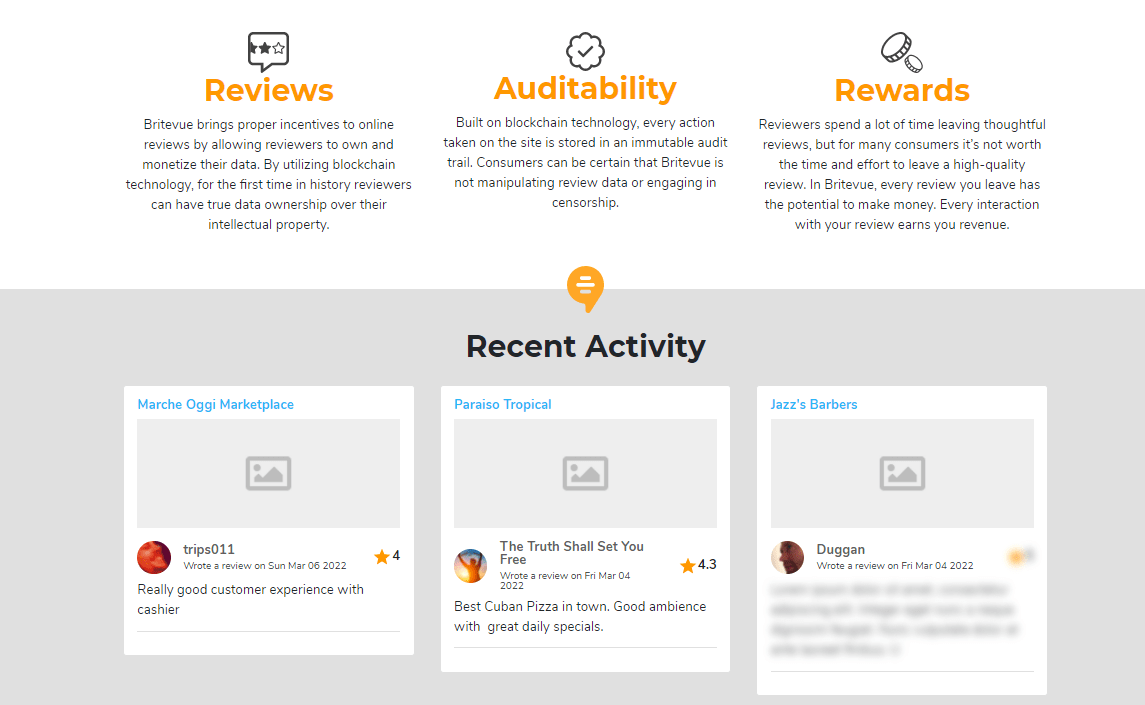 Formerly known as "TrueReviews," Britevue rebranded with a new name back in 2021 to get Bitcoin in the hands of newcomers. The goal is to have its users generate revenue from day one.
Britevue gives out Bitcoin to new users in exchange for valuable data. Users that know little about Bitcoin can sign up, answer some questions about their hometown, and immediately earn funds to use on the site. If you're a local in a particular place where Britevue seeks information, you can get compensated for sharing information about your area.
5. Bitping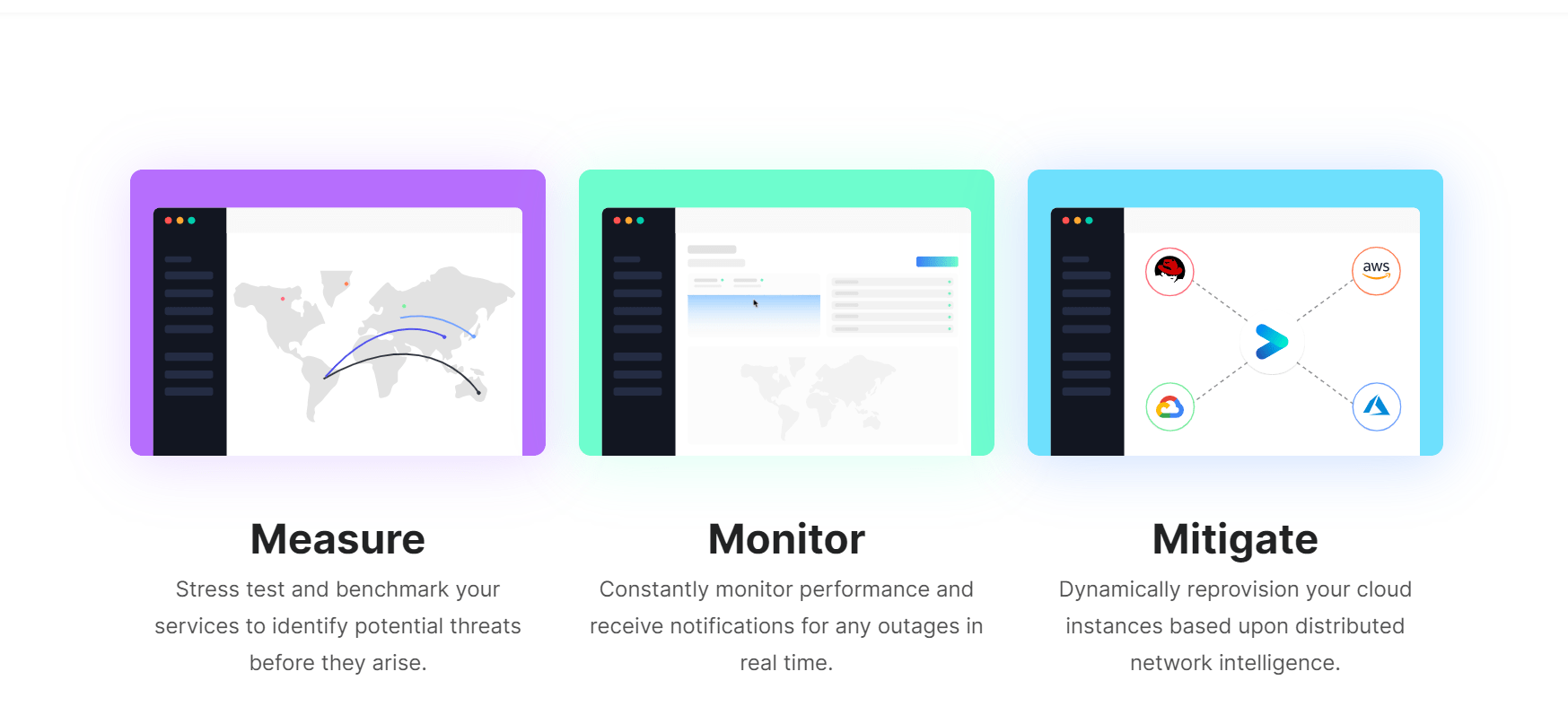 Bitping is a distributed network intelligence platform powered by Bitcoin SV. Enterprise clients use Bitping for its monitoring services, web apps, and web services. 
Instead of giving monitoring jobs to well-known tech conglomerates, Bitping chooses to delegate these monitoring jobs to individual users located around the world and pays them in BSV in real-time for the monitoring services they've provided.
Node operators facilitate ping and load-time tests for enterprises, as well. A ping test determines if a website and server are available, while load-time tests determine the amount of time it takes for a website to fully load. Bitping leverages distributed technology to connect distributed service providers with a service client, namely people who don't mind selling a bit of their bandwidth, and a service that wants to have real-time real-world monitoring of their service uptime.
6. Relica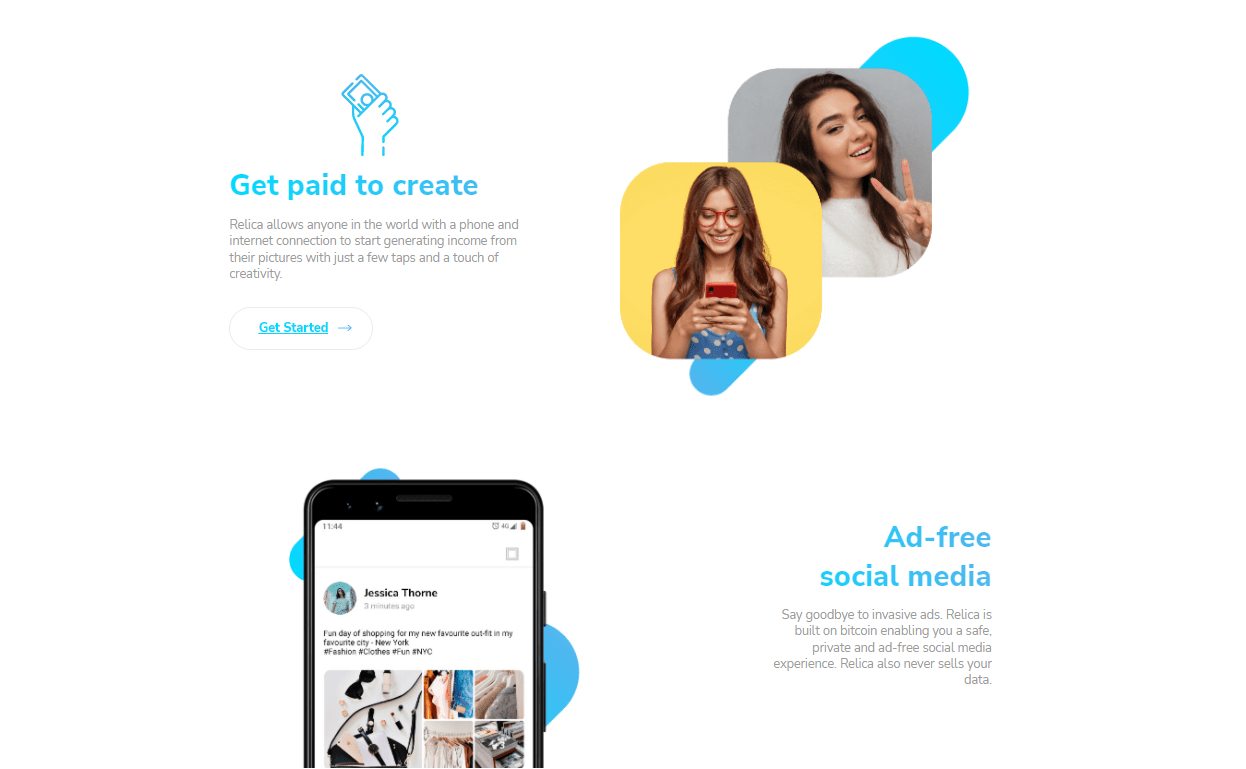 If you like Instagram, then the Bitcoin image app Replica might be right for you. Relica allows anyone with a smartphone and internet connection to generate income from their photos.
On Relica, not only can you post photos and earn from them but you also maintain ownership of your photos in the process. Recently, Relica optimized its Bitcoin image app by introducing the "pay-per-view" feature, where creators and influencers utilizing the app set a price for their followers to view their uploads exclusively.
This Bitcoin image app utilizes Bitcoin wallets to monetize photo content, which other photo-sharing platforms like Instagram are still unable to do. Currently, Relica users earn about $0.02 per like, $0.08 per new follower, and $0.01 per comment.
7. Peersend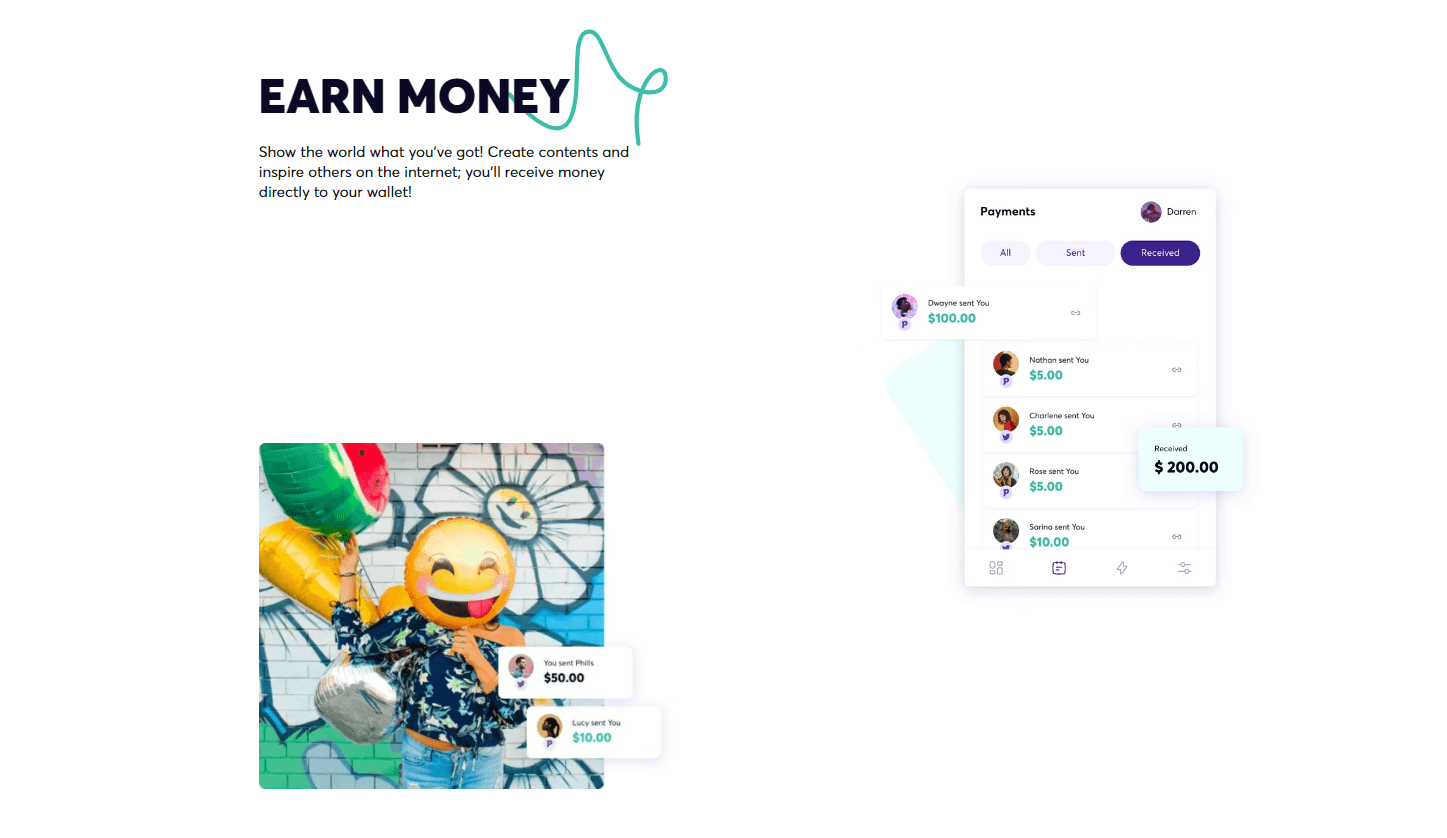 If you're an influencer on platforms like Twitter, Facebook, and Reddit, and want to get paid directly to your chosen social media platform, consider Peersend.
Peersend is a Google Chrome extension designed to superimpose the extension's Peersend icons onto tweets, providing an instant mechanism for platform users to pay anyone directly on their Twitter. This allows people with large social networks and influence to monetize it directly using a micropayment model.
Additionally, suppose a Twitter user or BSV wallet holder sends money to someone who has little knowledge about BSV. In that case, that person will see a tweet in their feed that invites them to collect whatever was sent to them through a Handcash wallet, which they have to sign up for to collect the payment.
It's a simple onboarding process that could significantly increase BSV users, with Peersend building their own siloed BSV services and helping out non-BSV users.
8. Streamanity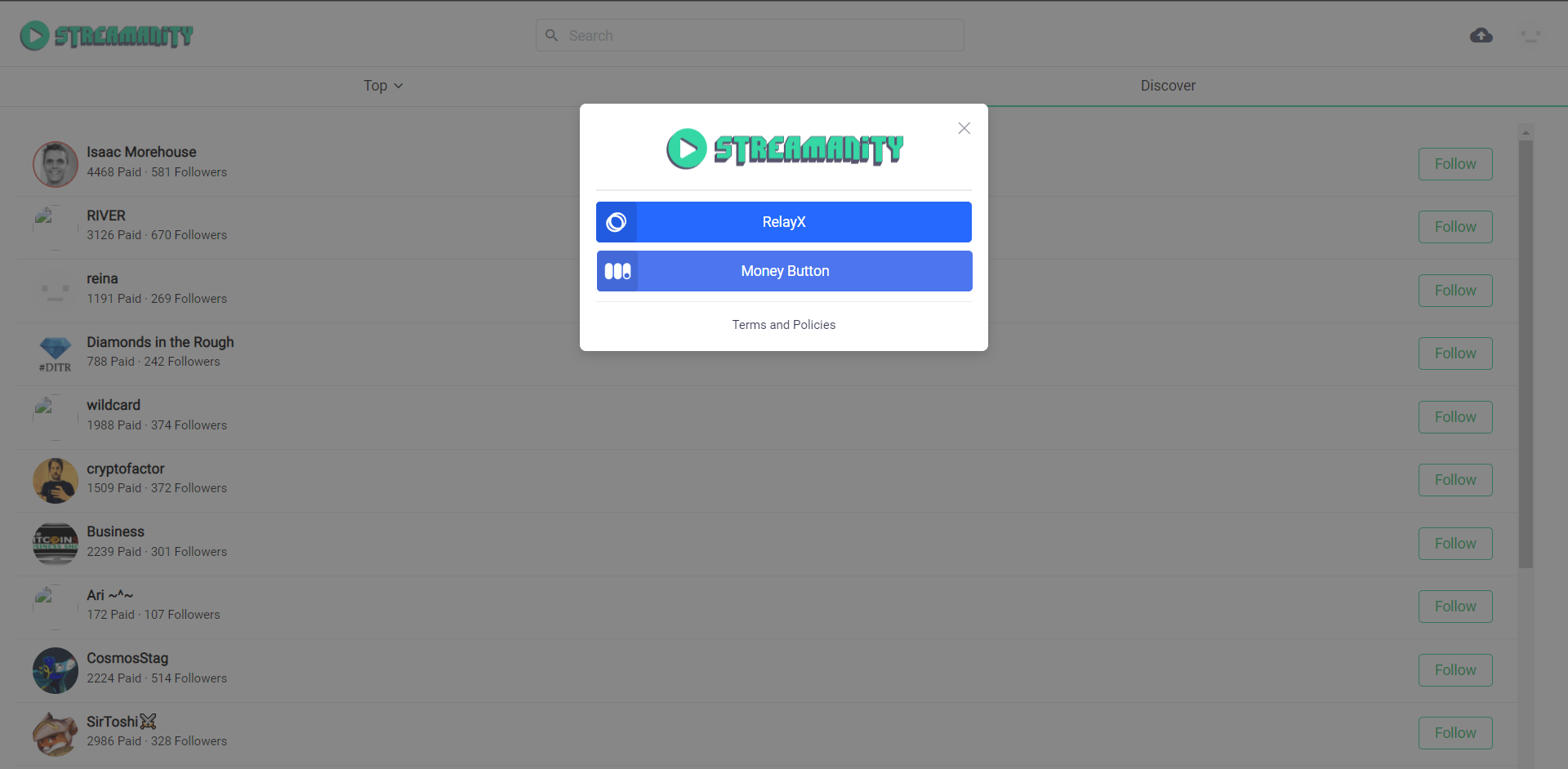 Streamanity is a video platform that lets content creators earn money on the videos they publish. Content creators no longer have to wait for a corporate team to deem their content worthy of "monetization," making a tiny percentage of ad revenue.
With Streamanity, you simply post a video, set your price, and let the market decide if they want to view it or not—and it all works with Bitcoin SV. Additionally, it costs nothing to create a Streamanity account or channel, and it's free to upload video content.
9. Codugh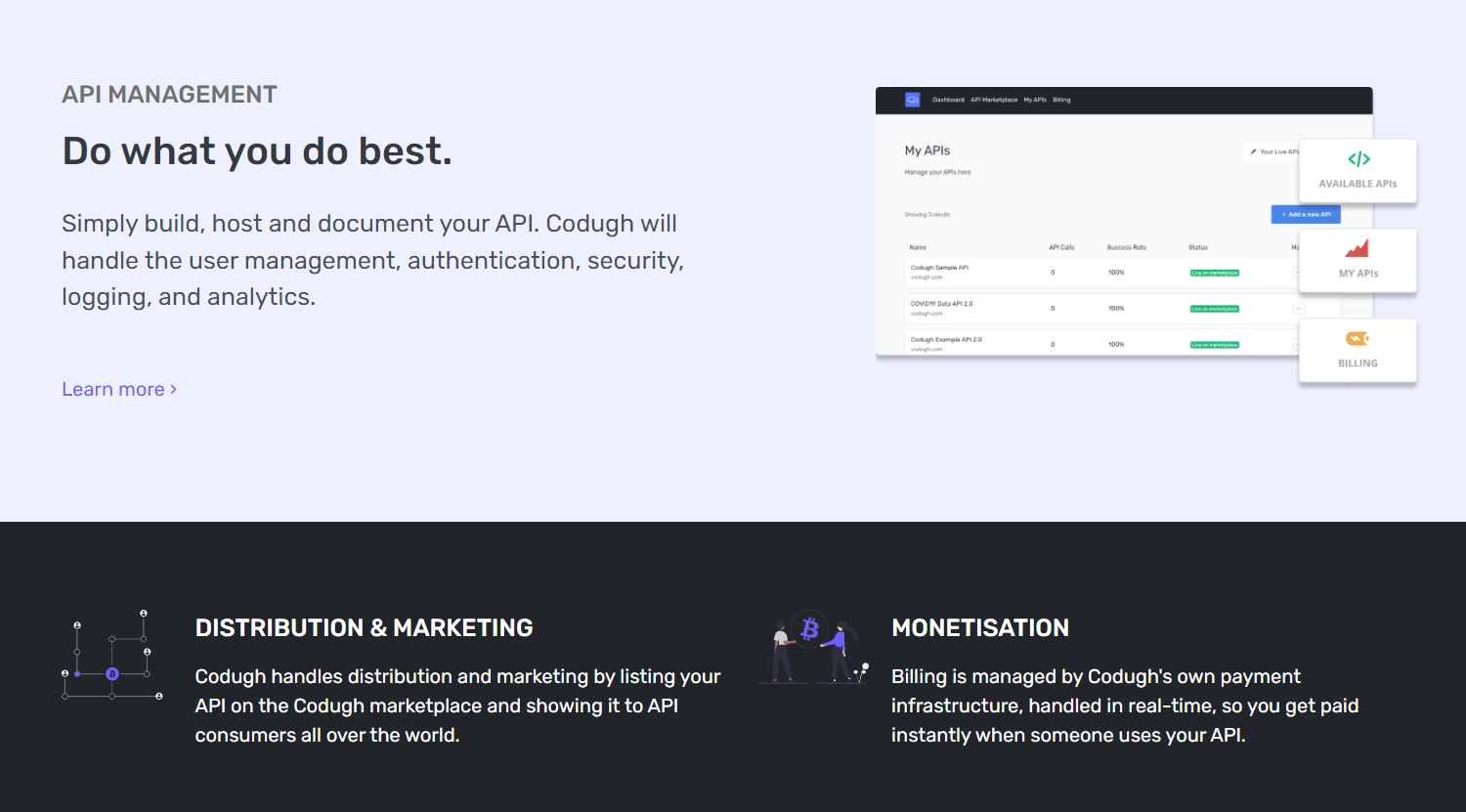 Codugh is an application programming interface (API) gateway that leverages Bitcoin SV's power to allow developers to earn money from their services. Codugh enables developers to get paid a small microtransaction every time somebody calls their API, allowing them to monetize their code efficiently and scalably. For developers of back-end services, like blockchain indexers, data archives, or search engines, Codugh allows you to publish your service and start earning immediately on a per API call basis. Service providers sign on with Codugh and set the price they want to charge per API call to their service, Codugh ensures that the bitcoins are collected into their wallet before the API is called.
The idea behind Codugh is to solve software developers' difficulty in monetizing their APIs.
10. Honā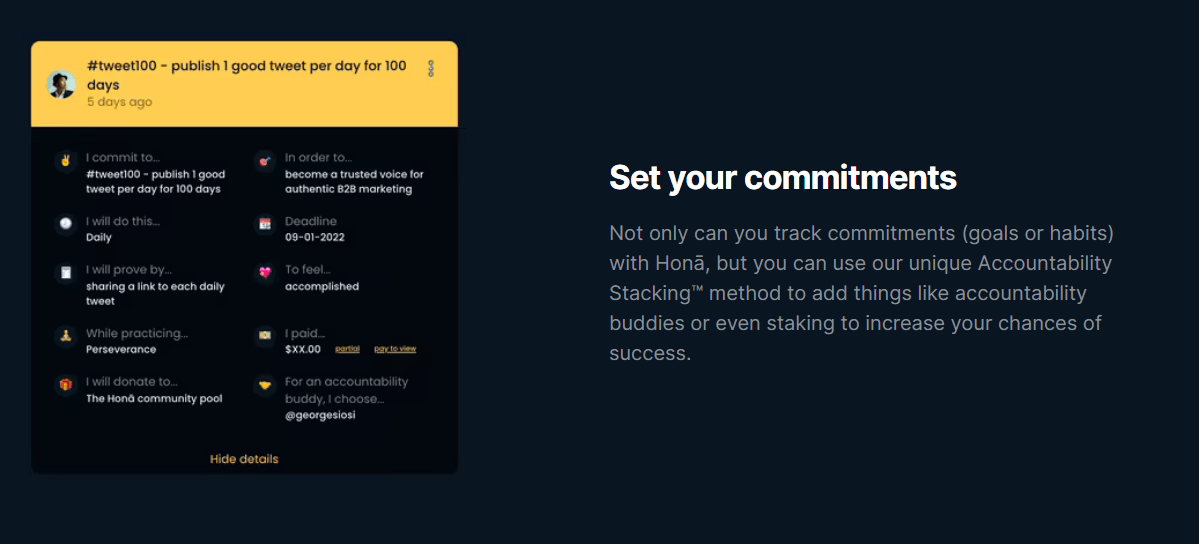 Honā is an accountability platform that leverages Bitcoin. It aims to help individuals honor commitments, achieve goals, and improve together, focusing on optimizing the productivity of remote workers globally.
At its core, Honā lets you pursue a goal, set a deadline, and commit a certain amount. Once you hit your goal, you get your money back. However, if you fail to achieve the goal, the money you committed won't be returned. But the key to earning is in the "Group Challenges" where everyone can pitch in an amount to have skin in the game, and making achievements earn the user rewards out of the pool. Great for community initiatives or events, like a charity run or a get-fit challenge.
Honā differentiates itself by exploring a unique blend of micro-commitments, micro-communities, and micro-transactions.
11. Airdrops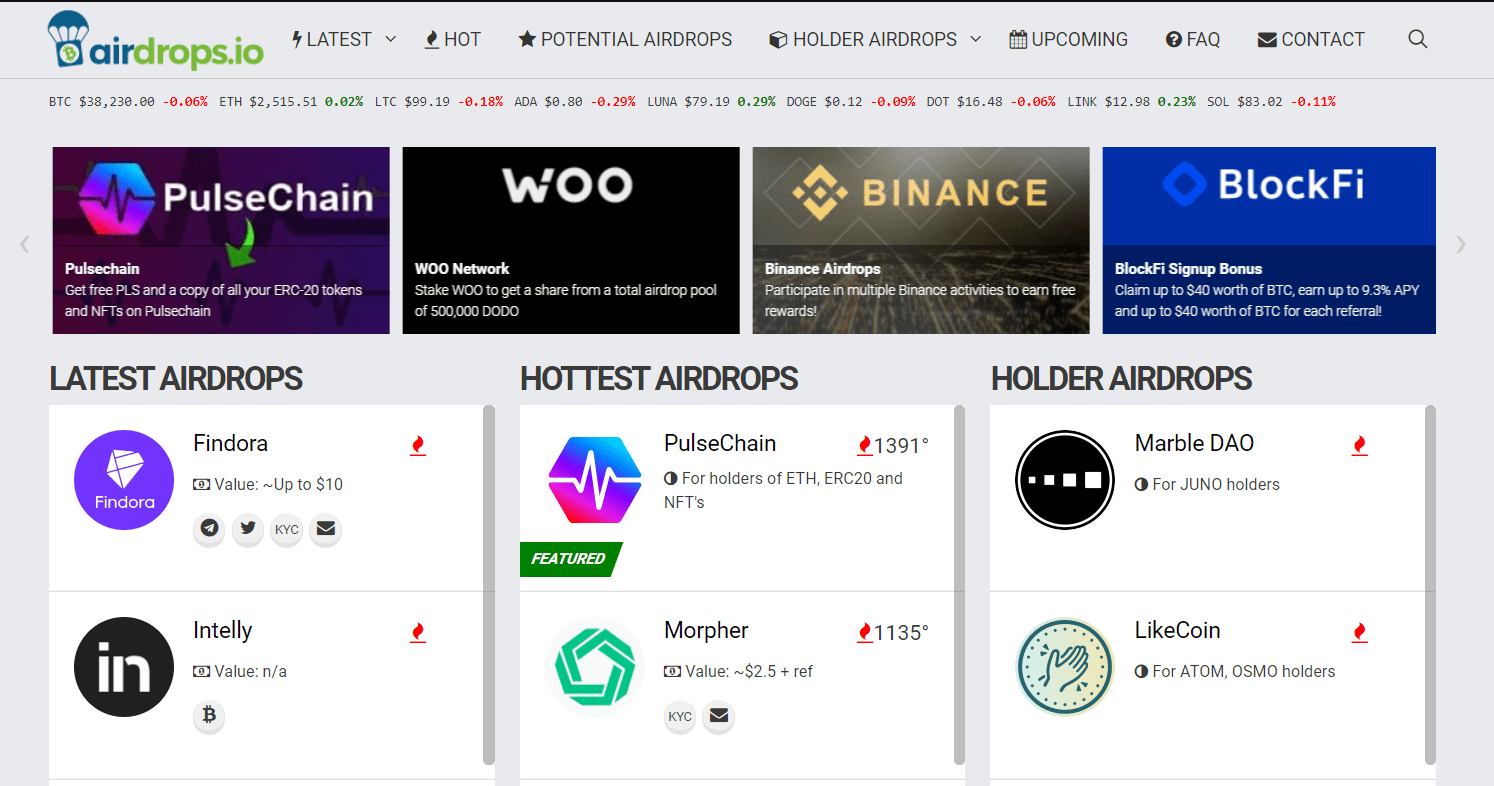 An airdrop is an event where one person or a group of people give away free Bitcoin, typically as part of an advertising campaign. Sometimes, projects do airdrops to offer rewards for user activity or to promote a crypto project.
In April 2021, Twetch conducted an airdrop to commemorate Easter. Twetch airdropped one Twetch egg to each user who has been active within 30 days. Those who were fortunate enough to get one of these eggs could choose to trade, list the airdrop on the Twetch marketplace, or hold onto it. In 2021, the Twetch egg was reselling for a minimum of $199.
Earn That Coin
Entering the cryptocurrency world, let alone earning bitcoin, can be difficult for beginners, especially if you don't know where to start. The new upcoming alternative engagement model to the old "invest your $$$ into cryptocurrency and hope you get rich by having others do the same" model is Play-to-Earn model, where you invest your TIME and therefore earn. This model is much more sustainable in the long run, because by investing TIME or WORK instead of $$$, participants produce desired content or services in the process, instead of just risking their hard-earned dollars like in a casino. Thankfully, there are platforms that allow newcomers to accumulate Bitcoin without requiring them to invest through an exchange or a marketplace.
Bookmark the platforms mentioned in this guide, and you will be on your way to earning Bitcoin in no time.
If you want to know more about blockchain and Bitcoin—such as how to earn Bitcoin—CoinGeek is the perfect place for you. Just head on over to CoinGeek's official website and start your Bitcoin-earning milestone.