BSV blockchain-based companies like RAD are using non-fungible tokens (NFTs) to make inroads into Hollywood while awakening those who've been 'lulled' into surrendering ownership of their digital content.
Day 1 of the London Blockchain Conference 2023 saw moderator Lucy Hedges host a roundtable discussion on "Powering a New World of Streaming with NFTs and the BSV Blockchain." Joining Hedges were Rad NFTV's co-founder/CEO Tony Mugavero, chief marketing officer Brooklyn Earick, and Proxima Media CEO Ryan Kavanaugh, a renowned Hollywood figure with a l-o-o-o-n-g list of production credits.
Rad began as an immersive streaming platform for virtual reality, then pivoted to more traditional video content, eventually establishing a home on over 500 million digital devices across various platforms. Rad fused with premium movie streaming service ROW8 last December to expand its product offering and further integrate Hollywood films with BSV blockchain, NFT, and Web3 technology.
Hedges started the panel by wondering how NFTs could transform the traditional film and digital streaming sectors. Kavanaugh cautioned that Hollywood "lives between fear and greed," meaning no studio wants to be the first to dip its toes into an unfamiliar pool, but the minute someone demonstrates a provable/profitable use case, the others race to avail themselves of the same benefits.
Kavanaugh cited his 2010 decision to do a streaming deal with Netflix, back when the company was still primarily known for its DVD mail-order service. Kavanaugh took a lot of flak for doing that deal, but by 2014 every major studio had inked something similar.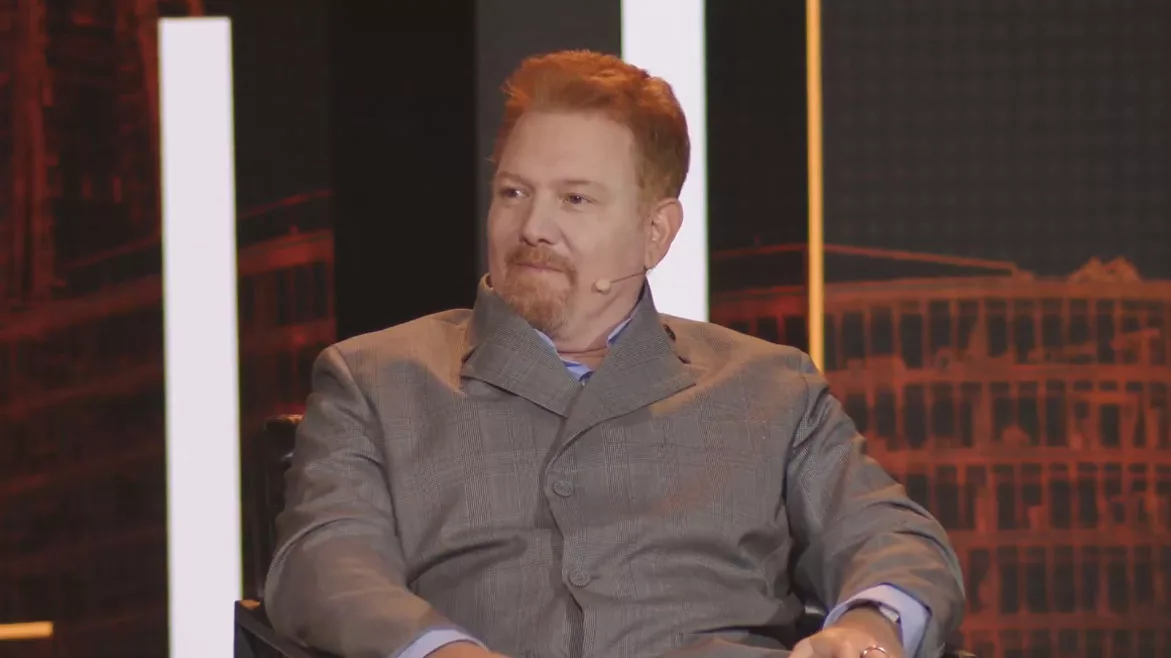 Rad has been having talks with studios for years, and Earick claimed that the easiest way to dampen burgeoning interest in new technologies was to "shove it down people's throats," something he said much of the blockchain sector is fond of doing. Far better to ensure that new technologies "work seamlessly on the back end and make it easy for people to use those technologies without having to dig in the weeds. In the consumer case, without even realizing they're using it."
Mugavero echoed this preference for "abstracting a lot of that complexity away from people." Mugavero has seen creators' "eyes glaze over" when the words blockchain or NFT are mentioned. It's when people see "the power that comes with blockchain in terms of transparency and immediacy" that their interest is truly piqued.
Mugavero said another plus is emphasizing the low cost of transacting on BSV blockchain. Rad famously began its NFT journey on the Ethereum blockchain, but its notoriously high fees led the company to seek more cost-efficient alternatives. Mugavero said no NFT project would achieve mass adoption by creators unless it was "fast, easy and cheap to use."
Audit, Forrest, audit!
Drawing on his own experience, Kavanaugh said, "The most inefficient part of Hollywood" involves accounting, royalties, and residuals. There might be 300 individuals in the profit "waterfall" of a film/TV production, but they're often forced to wait years to audit a major studio's books to ensure they've received all they're owed. (Even then, as the infamous story of Forrest Gump's non-profitability illustrates, they aren't guaranteed a true accounting of who's owed what.)
By contrast, a blockchain-based smart contract detailing how each of those 300 individuals is to be compensated can be executed "in real-time, no middleman, no room for fudging," with transactions viewable as they occur. Mugavero concurred, saying on-chain smart contracts mean that "when you push money into it, all the people get paid appropriately."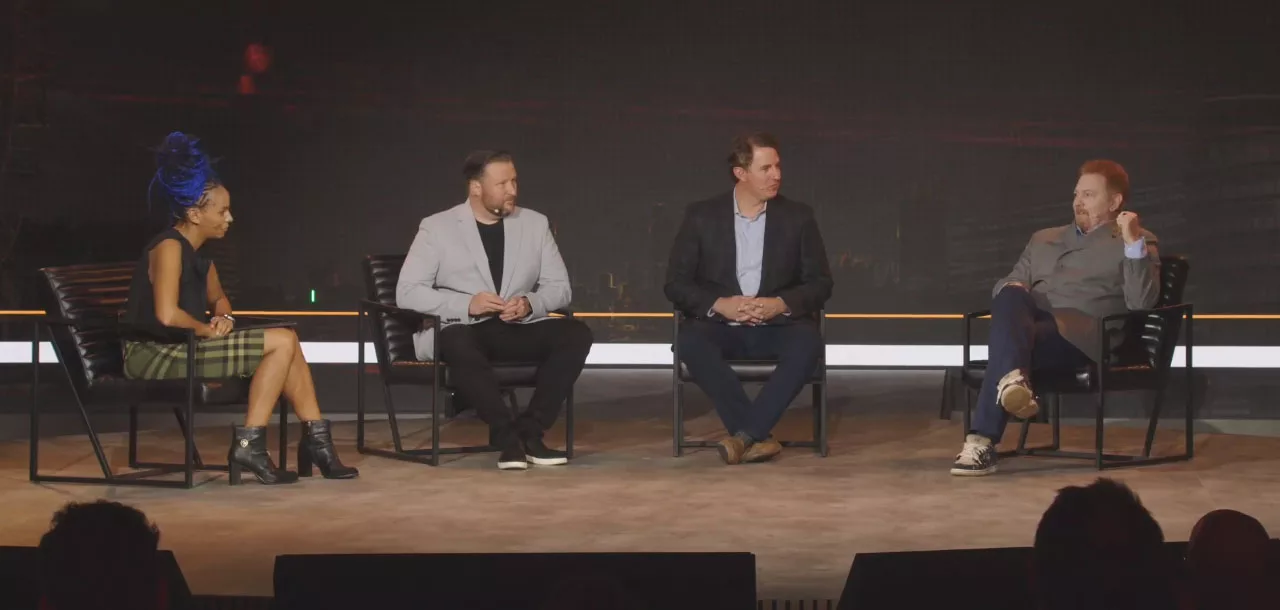 Kavanaugh believes the studios recognize that blockchain tech "cuts out a lot of friction points," such as collection agents, lawyers, accounting firms, and auditors. Regardless, he predicts that the studios will continue to resist adopting blockchain tech for a while yet, based on their perpetual fear of losing control.
Kavanaugh pointed to labor groups like the Writers Guild and the Screen Actors Guild, along with the agents representing this talent, as the prime movers pushing for the adoption of more equitable and transparent arrangements. The studios will eventually be forced to acquiesce because "the unions control the talent."
Game on
That said, Kavanaugh suggested the guilds might have to promote this shift as a 'transparency financial system' rather than refer directly to NFTs. "Just the word NFT—it's just not selling, because of the oversaturation of BS NFTs. I think it will come back but the word NFT won't."
Kavanaugh laments that "anyone who had fame or the ability to publicize themselves just stuck their name on something, called it an NFT and sold it. A lot of people feel very burned." Far better to "just talk about a digital collectable, which is really what an NFT is supposed to be."
Referencing his 7-year-old son, Kavanaugh said, "When he asks for his allowance, he doesn't want cash. He wants it in Roblox so he can buy a new suit for his character or a bigger gun or car." To that generation, "digital collectibles are just as important as physical collectibles." Gaming platforms such as Fortnite and Minecraft "have a huge leap ahead. I don't think people realize these companies are NFT companies."
Fun for kids of all ages
As for slightly older demographics, Mugavero recalled that "in the good old days," consumers who bought a DVD owned that DVD. They didn't worry about a company coming to their house and taking it away from them, like how Netflix can arbitrarily remove a film or TV series from their platform just as you're getting into it.
Mugavero believes the advent of streaming has led us to be "lulled into not owning anything. You don't own your music, your films, your TV shows." The rise of NFT technology reflects "a movement, an opportunity to take that ownership back" while also building "a direct connection of the fan to the creators."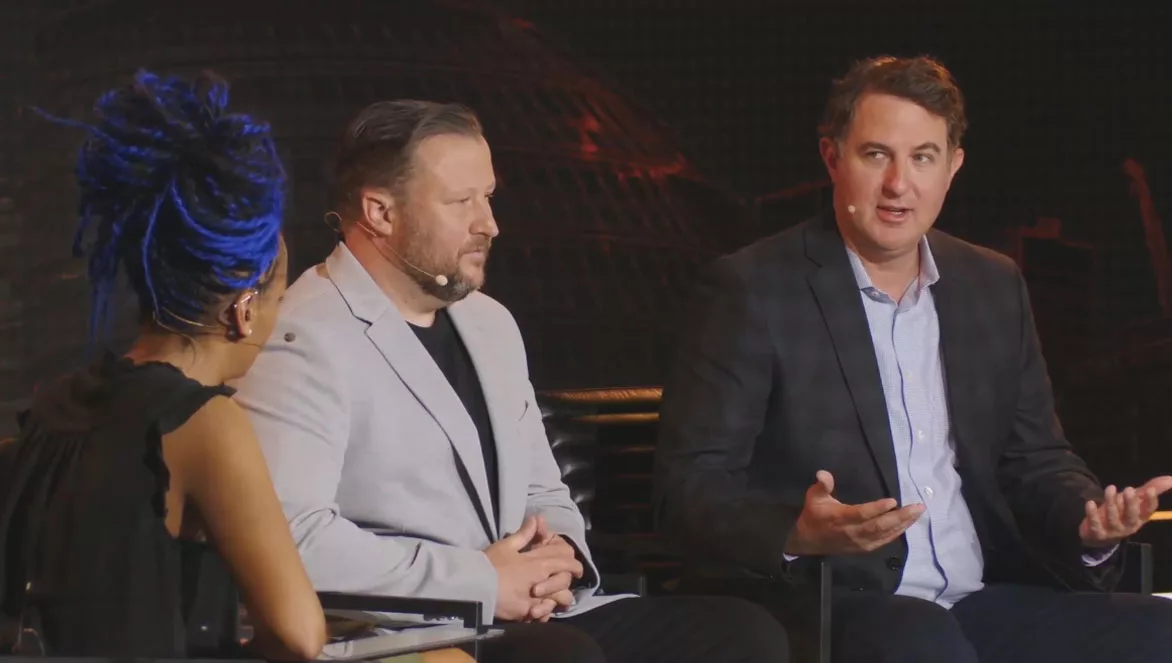 Amassing a collection of entertainment products with ownership stamped on-chain forever offers consumers other rights, including loaning films to friends or reselling them. In the event of a re-sale, the NFT smart contract can ensure that royalties are paid to the creators instantly, without the need for middlemen to take a cut.
Mugavero also suggested an individual with blockchain-visible proof of having purchased a dozen Disney DVDs could also benefit from Disney being able to see that history. "When you go to Disney World and show them your wallet, they go, 'hey, you're a superfan, here's the Fast Pass, some Disney Bucks.'"
Go shirty
Kavanaugh offered a further glimpse of how Hollywood is adapting to this brave new blockchain world via his plan to promote Skill House, a 'dark satire of social media and influencer culture' that recently finished shooting and is aiming for a February 2024 release.
The movie will be promoted in part by releasing limited-edition sweatshirts with microchips embedded into the material. These shirts will be promoted by some of Skill House's on-screen performers, including rapper 50 Cent and mega-influencer Bryce Hall. Consumers who purchase the shirts can scan the chip into their phones and will be the sole recipients of new content as it's released.
In addition to serving as your movie or pay-per-view ticket, the shirt will give you access to exclusive opportunities, such as the chance to win a lunch with 50 Cent or an invitation to the film premiere. "All of those things are basically an NFT but we're not calling it an NFT. We're giving them a physical good" with what Kavanaugh calls an 'NFC' (for chip).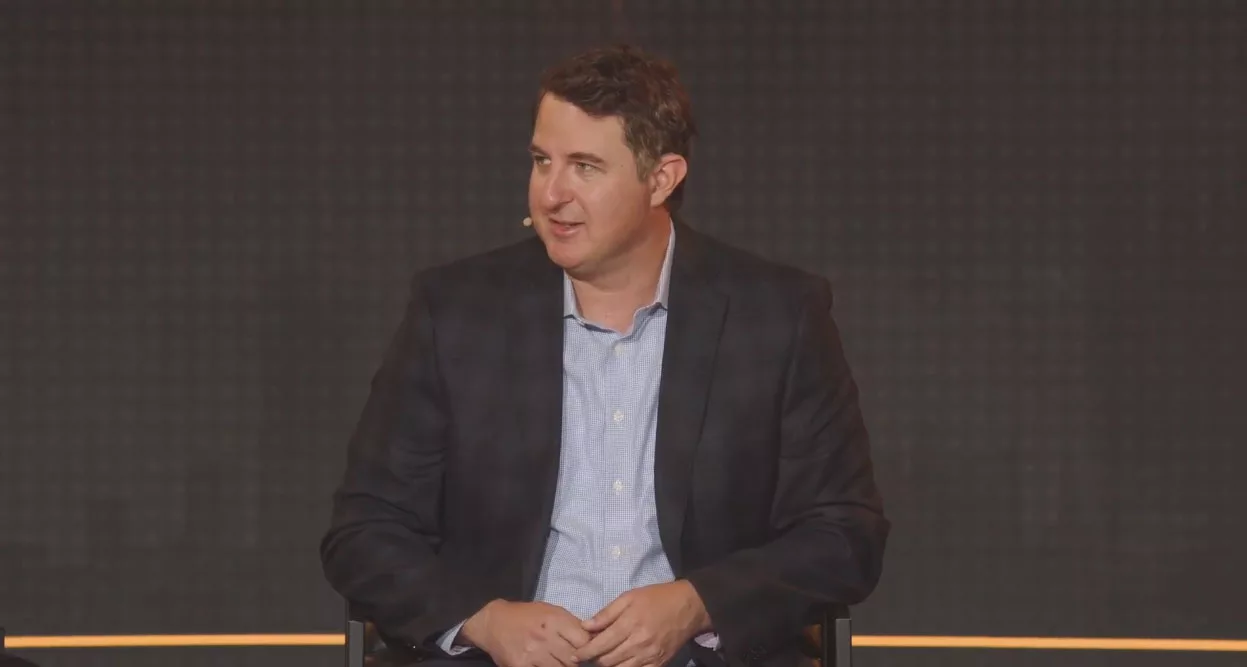 This 'NFC' strategy is partly due to the toxic reaction the word NFT can invoke in celebrities, particularly after U.S. regulators started looking closer at digital asset promotions. "Agents and managers are telling their clients, 'run from this, don't walk.'"
Skill House was self-financed, with Kavanaugh having purposely decided to eschew studio involvement in order to use the film as a test case of "what happens when you use the available digital assets." Buy the shirt, and as soon as the film is available, it will pop up on your phone, saying 'Go to RAD and use this code' and you've already bought the movie."
Kavanaugh notes that 50 Cent has 50 million social media followers, while each of Hall's Snapchat posts gets 180 million views and a 70% engagement rate. Even if only 3-4% of these views result in a shirt/ticket sale, the savings versus traditional marketing costs will have the studios crying, "How do we get into this so we don't get completely cut out?"
Kavanaugh isn't sure if Skill House will prove "the catalyst" for this type of promotional model, "but it will certainly open people's eyes to 'wow, that works.'"
Watch: NFTV unites entertainment and blockchain
New to blockchain? Check out CoinGeek's Blockchain for Beginners section, the ultimate resource guide to learn more about blockchain technology.