Business 15 May 2018
Cecille de Jesus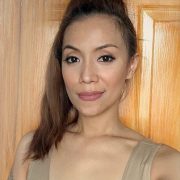 NY regulator authorizes Bitcoin Cash, Litecoin, Zcash inclusion on Gemini
The authorization hopes to keep New York up-to-date and competitive in the global marketplace.
Yesterday, the New York State Department of Financial Services (NYSDFS) superintendent Maria T. Vullo has given cryptocurrency exchange Gemini the green light to include Bitcoin Cash (BCH), Litecoin (LTC), and Zcash (ZEC) on its platform.
Zcash support on the platform can roll out immediately. However, as it is a privacy-focused cryptocurrency, Gemini says only withdrawals from unshielded addresses will be accepted initially. According to Forbes, the exchange will start accepting Zcash deposits on May 19 at 9:30am EDT. This rollout will be followed by Bitcoin Cash and Litecoin in the future.
The listing of additional cryptocurrencies to the platform could help Gemini win more traders. The three new cryptocurrencies have a collective market cap of $34.53 billion: Bitcoin Cash has a market cap of $24.86 billion, Litecoin has $8.27 billion, and Zcash has $1.4 billion.
Tyler Winklevoss, Gemini's CEO and co-founder, refers to the three as cryptocurrencies from the "Satoshi Nakamoto family tree"—all three come from the original open-source Bitcoin protocol. Winklevoss have earlier stated that these were the primary candidates for the platform.
While the three descendants of the Nakamoto family tree have work to do in terms of completely stepping out of their predecessor's shadow, a lot of developments are currently going on that may just turn the legacy chain (BTC) into a distant ancestor.
Bitcoin Cash, for one, is set to instigate a hard fork within the next few hours—one that would trigger an increase to 32Mb blocks and reactivate dormant codes. These dormant codes would enable smart contracts on the blockchain, which would bring it head-to-head against the two top cryptocurrencies by market cap: BTC and Ethereum (ETH).
Prior to this, only a few exchanges have been granted Bitlicenses by the NYSDFS since it came into effect in 2015. Some argue that the stringent requirements are stifling the cryptocurrency industry, and subsequently losing opportunities for the state of New York. But NYSDFS superintendent Vullo, in a press release, says the move is an effort to keep faith to New York's promise to keep up with the market.
"This action continues New York's longstanding commitment to innovation and leadership in the global marketplace. With smart and thorough regulatory oversight, the development and long-term growth of the industry will remain thriving."
Note: Tokens on the Bitcoin Core (SegWit) chain are referenced as BTC coins; tokens on the Bitcoin Cash ABC chain are referenced as BCH, BCH-ABC or BAB coins.
Bitcoin Satoshi Vision (BSV) is today the only Bitcoin project that follows the original Satoshi Nakamoto whitepaper, and that follows the original Satoshi protocol and design. BSV is the only public blockchain that maintains the original vision for Bitcoin and will massively scale to become the world's new money and enterprise blockchain.