Interviews 28 September 2018
Jasmine Solana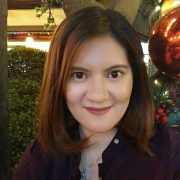 Newly-launched Voltaire.cash crypto exchange is built for Bitcoin BCH
There is a new cryptocurrency exchange that launched this week, and it's one that promises a new era for Bitcoin Cash (BCH) markets.
Voltaire.cash is using Bitcoin BCH as the base currency for all trading pairs. Currently, the Shoreditch, London-based crypto exchange is offering BCH against BTC trading, with plans to add ETH and other assets like Dogecoin in the near future. The exchange promises "no trading fees, forever" to the first 100 traders. For those who didn't make the cut, Voltaire.cash is also offering zero trading fees for eight weeks following the launch.
"When we do start taking fees on transactions, that's going to be in the region of 0.15%, which is a lot lower than most exchanges," Voltaire.cash founder Semyon Germanovich told CoinGeek.
Voltaire.cash certainly isn't the first exchange to use Bitcoin BCH as the base pair for crypto trading—several trading platforms like Coinex and Panda Exchange also offer Bitcoin BCH trading markets. Where Voltaire.cash stands out, however, is with its unique selling point. Three of them, in fact.
The crypto exchange is the brainchild of 20-year-old Germanovich. In an interview with CoinGeek, he explained that what makes Voltaire.cash different from other platforms is kind of split into three unique selling points. And the first is that they are a consumer facing brand.
"We've seen a lot of cryptocurrency exchanges throughout the world [that were] not very consumer friendly, so they don't represent the innovation of cryptocurrency," Germanovich said. "initially they don't look attractive for the user. One of the golden rules of building a product is that it's got to be aesthetically pleasing."
Voltaire.cash is also a platform with Bitcoin BCH users are its core focus. When asked why he chose Bitcoin Cash, Germanovich—who had been involved in Bitcoin since 2013—recalled how he saw Bitcoin changed not just from a technical perspective, but also in terms of the community not to mention the rising fees per BTC transactions. When Bitcoin Cash came in August 2017, essentially reverting Bitcoin to its original form that follows the Satoshi Nakamoto white paper, Germanovich said he was convinced that it is "the closest thing to the vision of peer-to-peer electronic cash, which is what we came in for."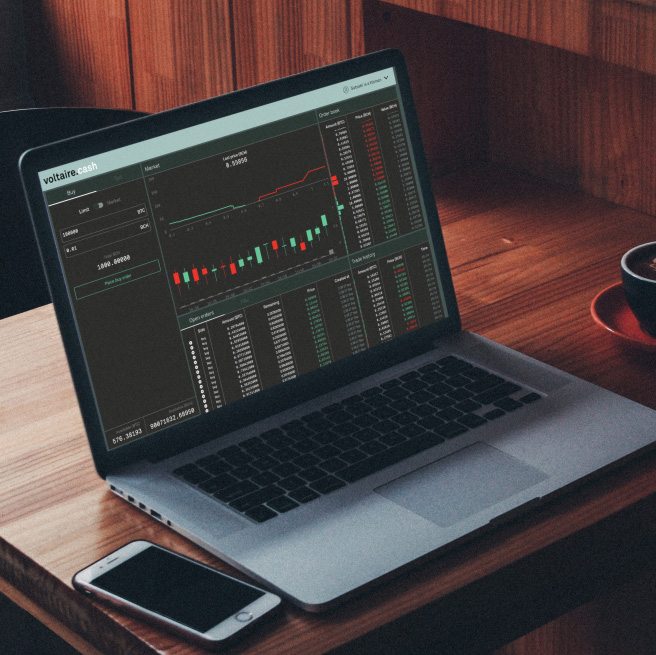 "We are convinced by this practicality to make a transaction… It can be a small transaction, but it's peer to peer, and there's no intermediary," he explained. "The reason we built an exchange is because most people who trade Bitcoin Cash get it through the U.S. dollar, then to BTC and finally to Bitcoin Cash. What if there is a provider, a direct on-ramp almost so someone can trade Euros or GBP and get into bitcoin cash liquidity?"
The third aspect is location. With Voltaire.cash based in London, it gives the company the prime position "to get banks and fiat on-ramp" with cryptocurrency.
"We're trying to connect the UK banking system with Bitcoin Cash," Germanovich said. "There aren't very many exchanges that offer Euro, pound trading that are based in the UK. The financial regulator here, the government have been quite hard on Bitcoin. [But] we think that is going to change, [and] when it does, we want to be the first in the position to get banks and fiat on-ramp."
Why 'Voltaire'?
The idea to build a crypto exchange that follows the vision of Bitcoin BCH came to Germanovich in September 2017. It started with a name—Bitshark.
"First, we're actually called Bitshark, and that's obviously not such a strong brand as Voltaire. Voltaire was anti-state, he was a bit libertarian, and he's a great philosopher," Germanovich said. "Voltaire is a powerful name and it speaks to our user, it's kind of aligned with the vision of cryptocurrency."
The biggest challenge for the team, however, was not naming the company. It's the engineering side of things.
"When building an ecosystem where there isn't much open source software available, it's quite tough because not many people have done what we've done before—generally be an exchange community. The cryptocurrency community doesn't really release a lot of open source software and you can't make a whole Bitcoin library yourself, but again you can't use someone else's code because you don't know if there can be any problems with that, so it's been about finding the right software, open source software to use professionally because it's moving large sums of money," Germanovich noted.
Voltaire.cash is born a year later, and it comes equipped with high-speed, low-latency trading engine that can match up to 10,000 orders per second, able to support advanced order types with stability under large book volumes. In a statement, Voltaire team said the platform completed three months of unit and end-to-end testing, noting that "stress testing and benchmarking the trading engine has consistently yielded average trade match times of single milliseconds."
Core focus
Voltaire.cash is a crypto exchange—for now. But at its core, Germanovich said they will be a community company, one that will strive to finally see daily peer-to-peer transactions via Bitcoin BCH. One of the things that the Voltaire team has done is commit a percentage of its profits towards community development, in hopes of providing an incubator for developers with exciting ideas.
"One of the thing we do as a Voltaire.cash philanthropy is we give away 20% of our exchange revenue to the Bitcoin Cash community. So I think it's attractive for our clients to know they're trading and we're not just a money printing machine, we're actually trying to do something positive," according to Germanovich.
Eventually, the platform will grow to become a community hub for Bitcoin BCH users, where they can buy and sell cryptocurrency and also have "meaningful discussions" without fear of manipulation or paid propaganda. Germanovich is also setting his sights on building a crypto point-of-sale solution "that will allow the merchant to exist in GBP if they didn't want to exit in cryptocurrency."
"Use cases like that and products like that will really drive adoption for Bitcoin Cash," Germanovich said.
For now, however, the focus remains with the just-launched crypto exchange and how Voltaire.cash can give people tangible alternatives to financial institutions. After all, Germanovich said decentralization, financial freedom and privacy are in Voltaire DNA.
Sign up for Voltaire.cash here.
Note: Tokens on the Bitcoin Core (SegWit) chain are referenced as BTC coins; tokens on the Bitcoin Cash ABC chain are referenced as BCH, BCH-ABC or BAB coins.
Bitcoin Satoshi Vision (BSV) is today the only Bitcoin project that follows the original Satoshi Nakamoto whitepaper, and that follows the original Satoshi protocol and design. BSV is the only public blockchain that maintains the original vision for Bitcoin and will massively scale to become the world's new money and enterprise blockchain.