It's no secret that Philippine President Ferdinand 'Bongbong' Marcos Jr. and his administration are pro-digitalization. In his first State of the Nation Address (SONA), the 17th President of the Philippines outlines a plan that will integrate breakthrough technologies as part of his administration's digital transformation efforts. Months later, nChain—a global leader in Web3 and blockchain solutions—started initiating blockchain talks and projects in the country, beginning with a memorandum of understanding with the Provincial Government of Bataan. This was followed by collaborations with Ateneo to promote blockchain education in the university; and more recently, launching Block Dojo Philippines incubator program.
Setting clear expectations on the global firm's blockchain agenda, nChain's Business Development Lead – Philippines, Stephanie Tower, enlightened Philippine Blockchain Week 2023 attendees about the role of Web3 in the Philippines' 10-point agenda and the efforts that nChain has been pushing for the Southeast Asian country.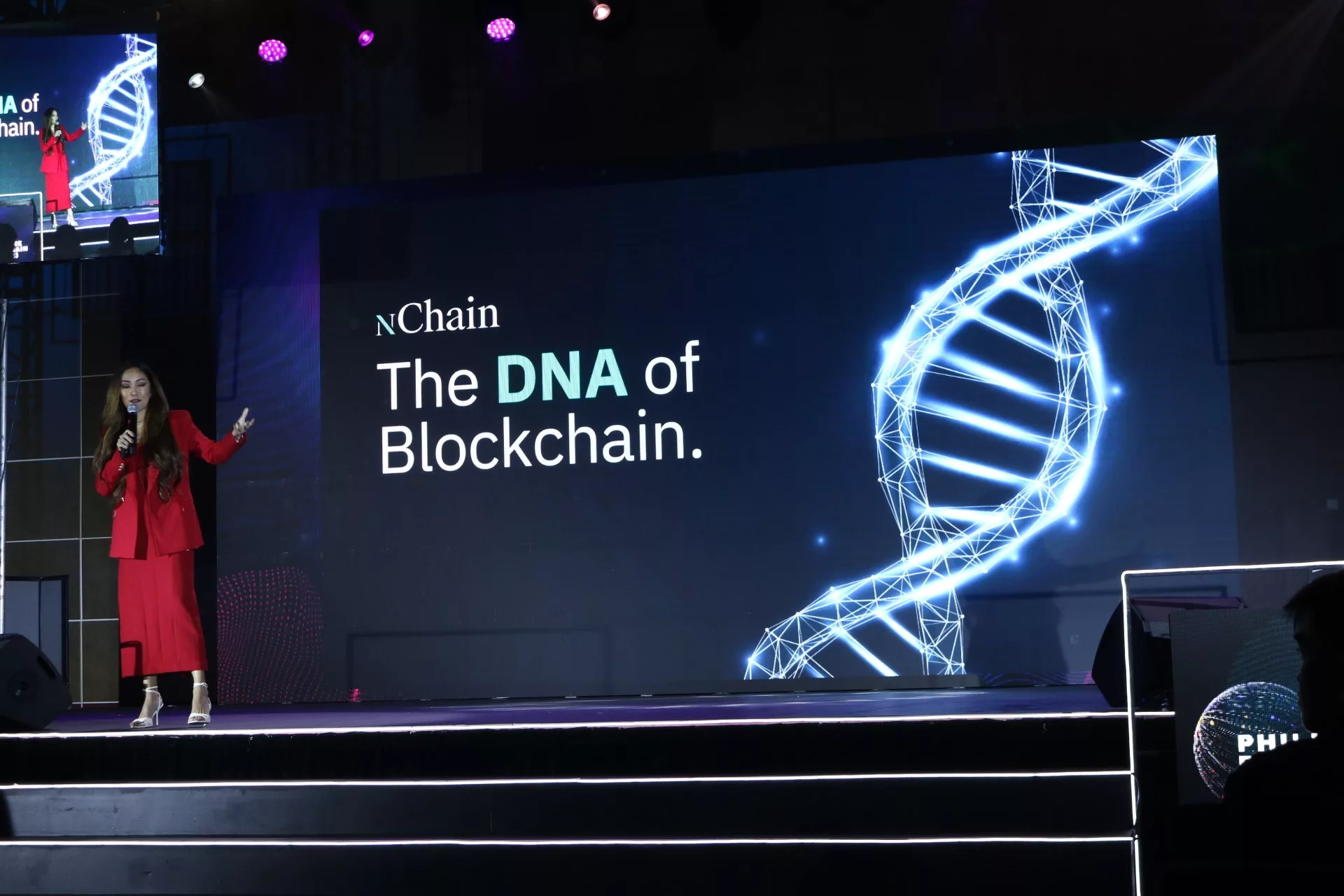 Tower explains the crucial events that took place at the height of Web 1 and Web2. "Silicon [Valley] giants actually repressed our data," she said. Tower adds that although the popularity of social media in the Web3 world is heightened, these giant firms are commercializing our data.
Then comes Web3. In this internet iteration, the exchange of value and users' data and ownership are empowered.
"This time, with the power of Web3 and blockchain technology, everything is possible and everything is interoperable," Tower remarked. "Web3 is basically the realization of a peer-to-peer economy." With the new internet iteration, Tower said users can directly communicate and transact without having another middleman deliver their transactions.
Web3 opportunities in the Philippines
Tower then introduces four opportunities in Web3 that could ensue in the Philippines. These include:
1. Enabling government policies
2. Creating jobs
3. Upskilling the professionals
4.Promoting financial inclusion
Adding to that, with the promotion of Web3 together with the support of local governments, positive change would be seen in the Philippines, affecting its 10-point agenda.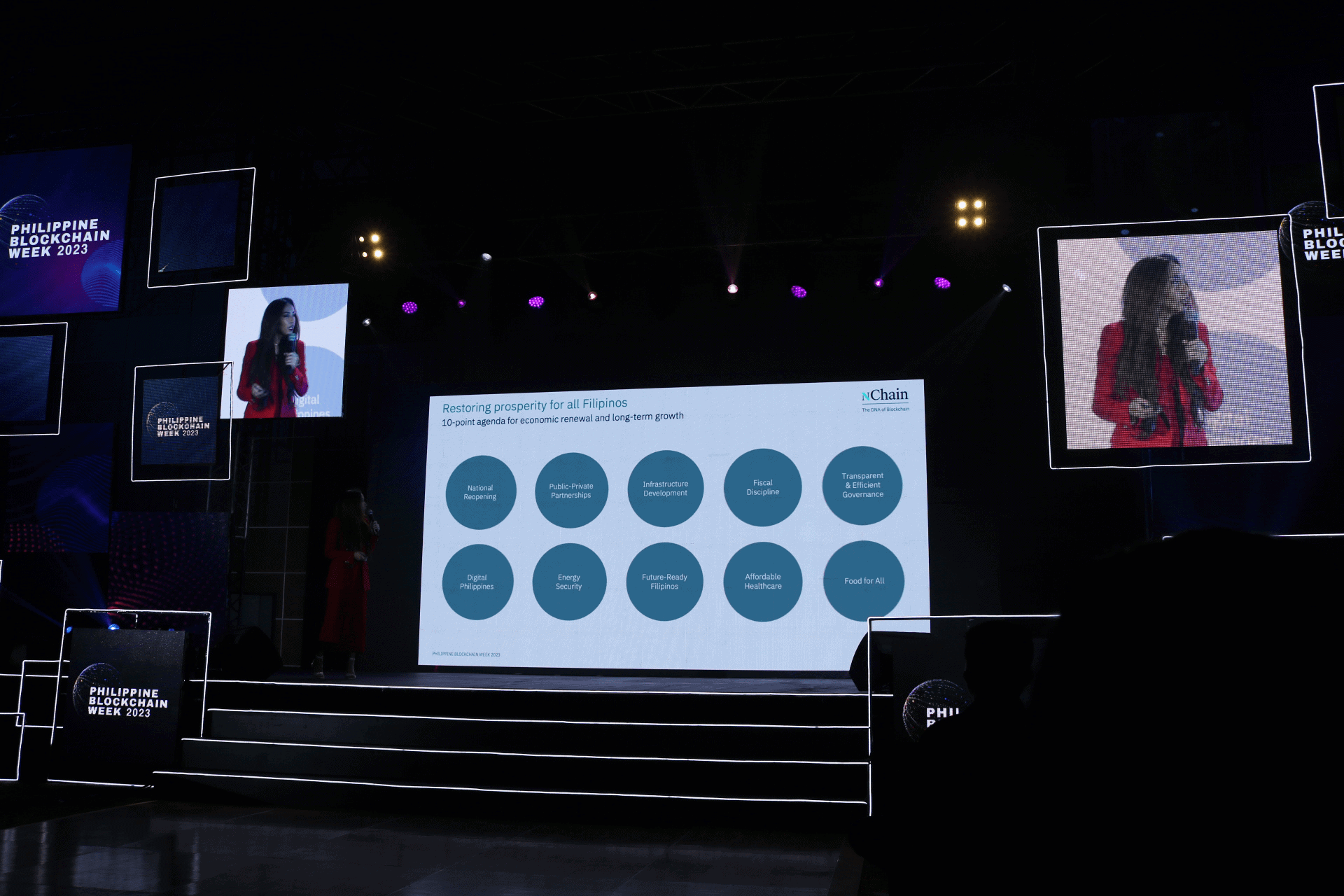 "In order for the Philippine government to achieve its goals in the 10-point agenda, they have to push for blockchain technology..because it would make things more transparent. There would be efficiency in data exchange, in effect bringing more effective government. That's how we're going to achieve these standpoints in the agenda," Tower explained.
How can we start and achieve digitalization? As a main takeaway of her presentation, Tower sees that the traditional process in this digital age makes the Philippine government's operations work in silos. The solution lies in creating foundational capabilities in the country by first building a digital identity.
"Right now, everything is in silo, DFA [Department of Foreign Affairs] has their own thing, SSS [Social Security System] has their own thing—but once we create a digital identity or SSI, everything would be accessible in one single platform," she said.
In closing, the nChain business development lead for the Philippines reminds all of the conference attendees that Web3 is all about efficiency.
"Once we automate the processes, it gives us what? It gives us time—it gives us back the time wasted in waiting for documents to be signed and paper waste processes," she said.
"It gives us the time that is important to us. Time for our love ones, time for our families. Web3 technology is beyond the internet, beyond gaming. This is about changing our lives and driving the biggest social movement of all time."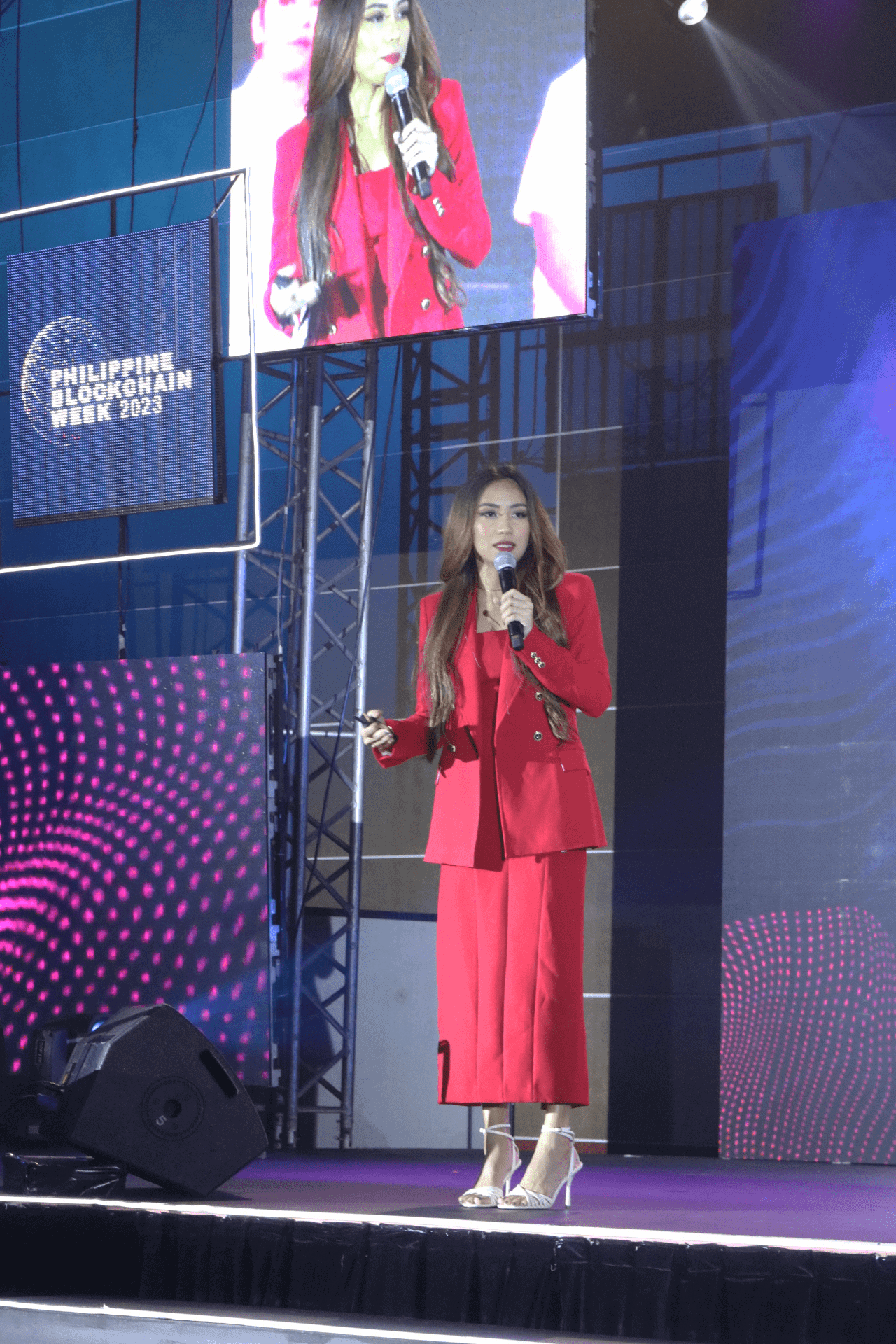 Watch: Web3 is natural progression of technology
New to blockchain? Check out CoinGeek's Blockchain for Beginners section, the ultimate resource guide to learn more about blockchain technology.