Following its grand launch in the Philippines in early August, when it unveiled a 12-week incubator program, Block Dojo took part in this year's Philippine Blockchain Week (PBW), giving participants a quick overview of the promising initiative that is looking to revitalize the local startup sector.
Speaking on Day 3 of the PBW 2023, Block Dojo Philippines Managing Director Kristoffer Briones grabbed the attention of attendees with his lively speech and wit, making sure that participants weren't just there to listen to his short talk but be part of the change that is about to unfold.
Building on a great idea
All businesses thriving today, whether it is a massive corporation or a small one employing less than 50 people, started with an idea. However, not all are cut out to reach a high level of success.
Citing recent figures, Briones said 90% of most startups fail within three years of operation for several reasons, with PBW attendees listing inconsistencies, lawsuits, and fund exhaustion as the primary causes.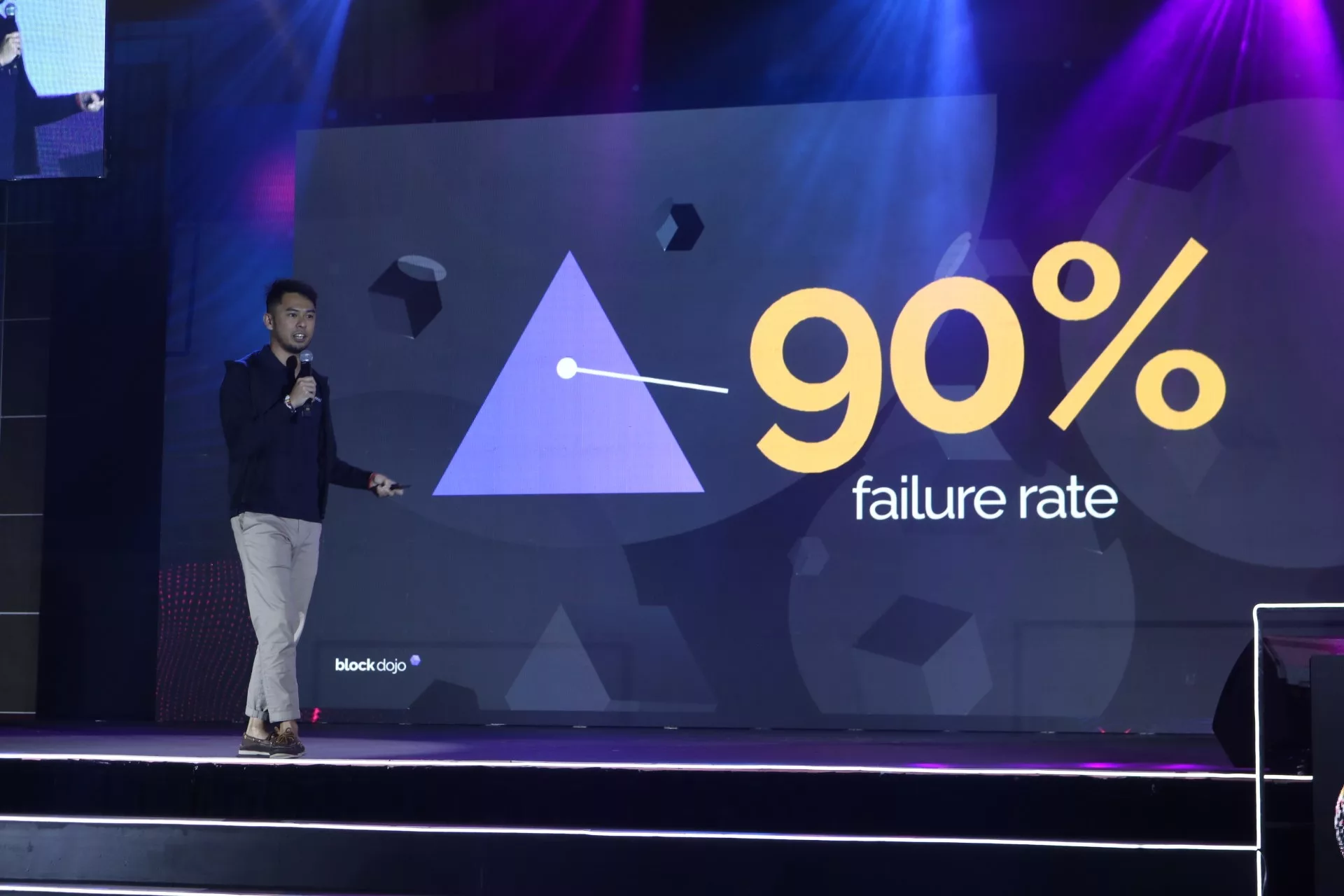 While all these were correct, Briones said statistics show fund exhaustion and the absence of a marketing strategy are the top reasons for the failure of startups. He added that great ideas alone are not enough to keep startups afloat in the long run, noting that the market determines which services will remain and which aren't worth their attention.
"You probably think you have a good idea, but what if the market doesn't agree with you?" Briones asked, noting that the authority of a good idea is the consumers, and the trick toward a successful business is getting the market to care about the product or services being offered.
What the market needs is a product that works, and not the technology used to develop it. Briones clarified that he is not against emerging technologies like blockchain which is the primary tech that the chosen startups of the incubator program will utilize.
This is where Block Dojo Philippines enters. The incubator program will serve as a platform for startups not only to help realize their ideas and build products and services that have actual real-world utility but also to support budding entrepreneurs in growing their connections and securing the needed funding for their long-term operations.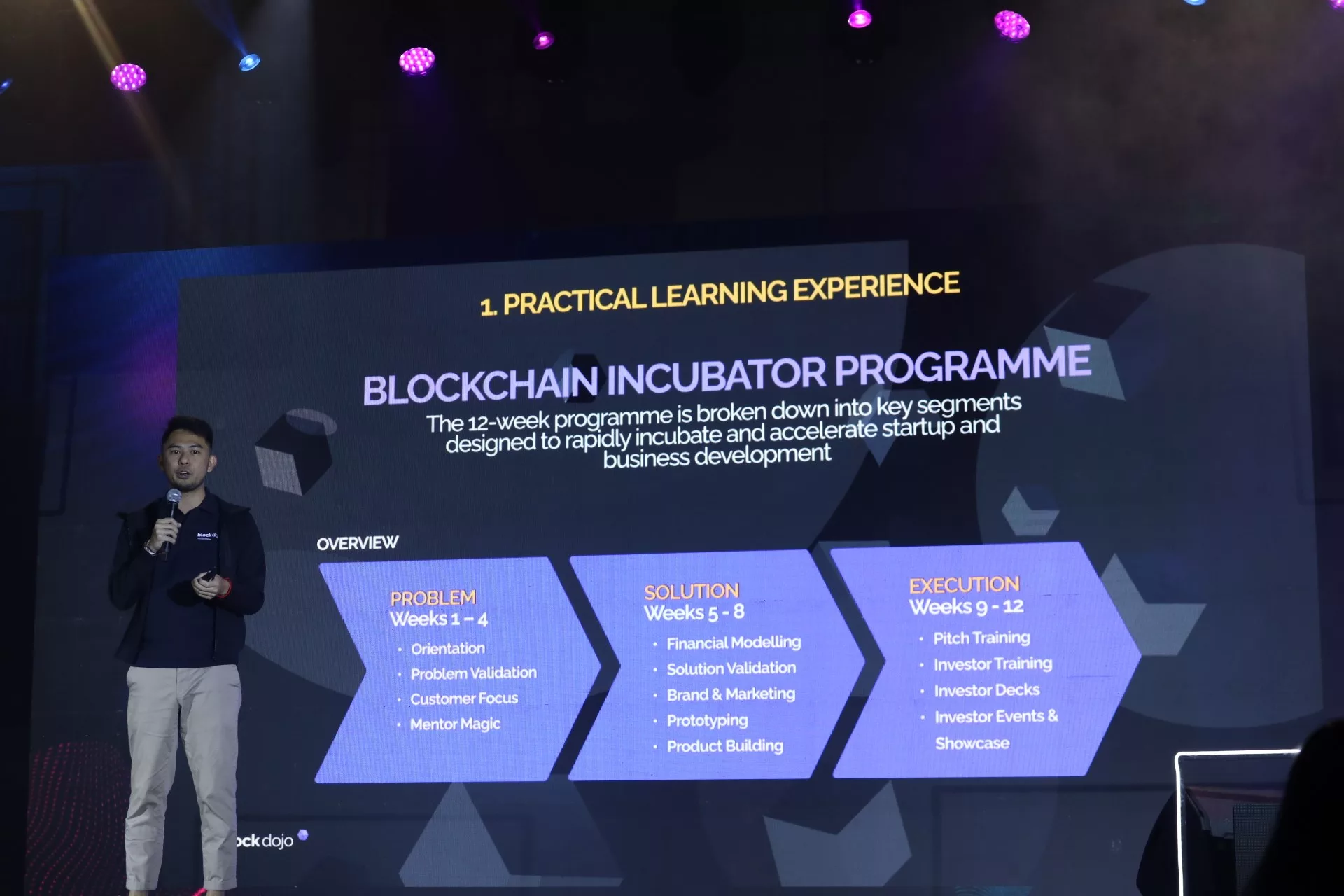 "This is not a get-rich-quick scheme; this is really about creating an impact," said Briones.
He noted that Block Dojo Philippines' goal is to push startups' boundaries into creating solutions that would help solve problems in the community while ensuring that entrepreneurs are armed with the right knowledge, business model, and strategy to keep up with the increasing competition in the niche they chose.
Briones added that building business ideas on the right technology will also be crucial in bringing these visions to life. Block Dojo Philippines believes that the unbounded scalability, low transaction fee, and reliability of the BSV blockchain are the ideal technology for startups.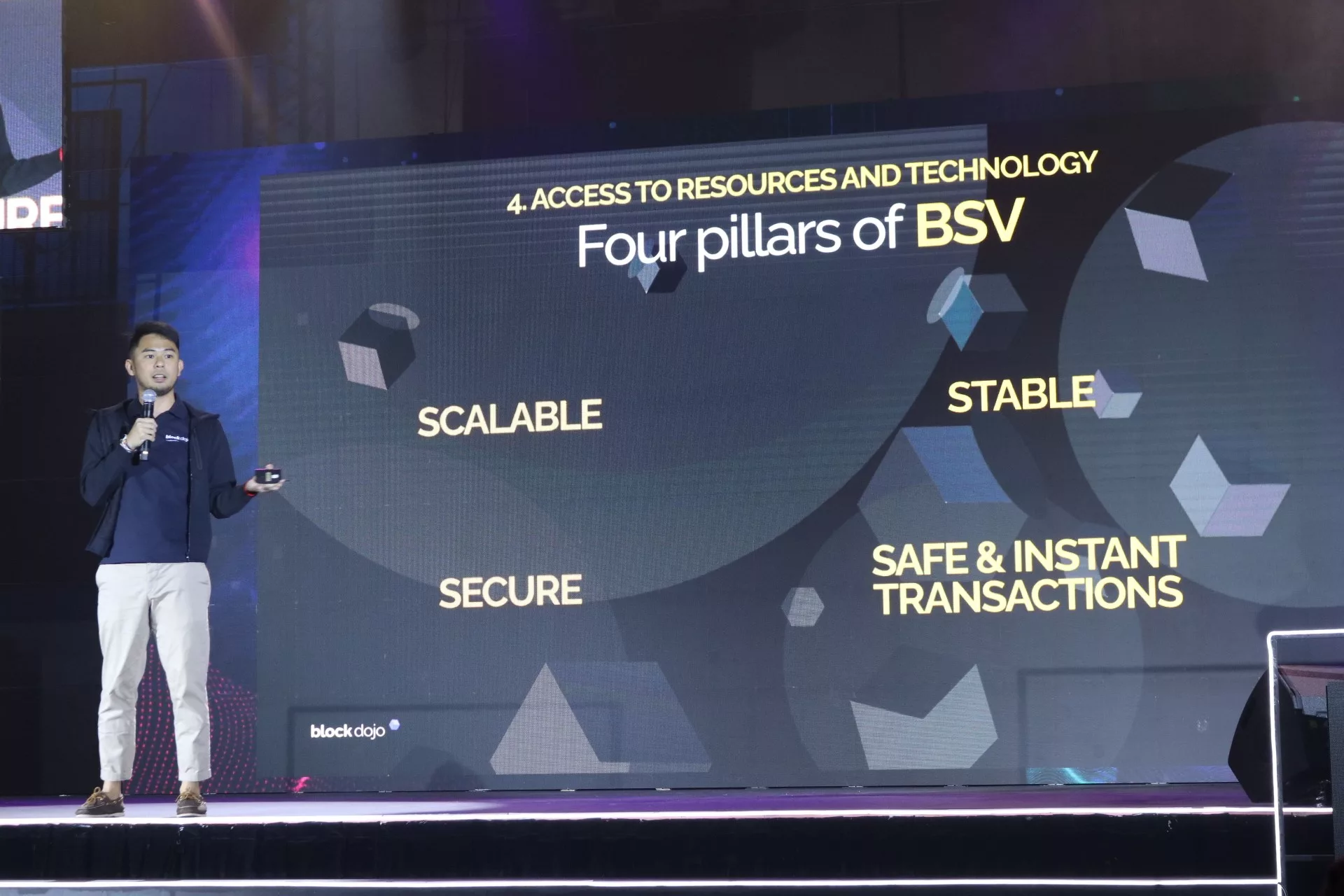 Cementing the success of Block Dojo, whose incubator program began in the United Kingdom, Briones said that last year, 24% of startup companies in the U.K. came from the Dojo.
"We want to replicate this success in the Philippines," said Briones.
Aiding digitalization
The incubator program was launched on August 8 in collaboration with global tech firm nChain, which has been in close contact with the Philippine government to provide blockchain-based solutions to common problems Filipinos face.
The Philippines is among a handful of developing countries exploring blockchain tech and attempting to integrate it into its services in line with the government's digital transformation scheme.
nChain has been instrumental in supporting Philippine President Ferdinand "Bongbong" Marcos Jr.'s digitalization program, having been involved in the creation of the Bangko Sentral ng Pilipinas' (BSP) wholesale central bank digital currency (CBDC) during its initial phase of planning.
The company inked a partnership deal with the provincial government of Bataan focused on helping the rural region understand blockchain and develop solutions that would cater to its needs and propel the local economy to new heights.
Watch: Block Dojo follows the social impact movement with Philippines launch
New to blockchain? Check out CoinGeek's Blockchain for Beginners section, the ultimate resource guide to learn more about blockchain technology.