Interviews 15 November 2018
Charles Miller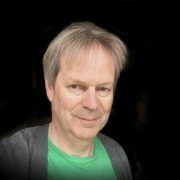 Our mission for BCH: "Growing it, scaling it, expanding its usage – now!"
With the CoinGeek Week Conference coming up at the end of November, we asked nChain CEO Jimmy Nyguyen, one of the speakers, what attendees can expect from the three day event:
The Conference falls around the time of two Bitcoin anniversaries, the first being the publication of Satoshi Nakamoto's original White Paper proposing Bitcoin in October 2008. For Jimmy, that makes for a special reason to encourage rapid and widespread adoption of Bitcoin Cash (BCH) now as "the electronic cash of the future".
Jimmy admits there's been "a slower path to scaling of the network than we'd like to see". He believes that the solution is the raising of the default maximum block size on the blockchain and a return to the original vision of Satoshi Nakamoto – including the restoration of the specific instructions or "opcodes" set out by Satoshi:
You don't need to understand coding or the blockchain to benefit from Bitcoin Cash in your business. The CoinGeek Week conference will offer practical advice to retailers and service providers to help them take their first steps in adopting crypto – and will hear from some inspiring pioneers who are already using it:
Note: Tokens on the Bitcoin Core (SegWit) chain are referenced as BTC coins; tokens on the Bitcoin Cash ABC chain are referenced as BCH, BCH-ABC or BAB coins.
Bitcoin Satoshi Vision (BSV) is today the only Bitcoin project that follows the original Satoshi Nakamoto whitepaper, and that follows the original Satoshi protocol and design. BSV is the only public blockchain that maintains the original vision for Bitcoin and will massively scale to become the world's new money and enterprise blockchain.