The developers of "social fitness" app Looter are showing how Bitcoin's micropayment economy can offer an alternative to the "freemium" model. It also employs several other Bitcoin features to turn health and fitness into a real money game, letting its users earn money instead of just spending it.
Twetch has shown how it's possible to turn social media functions—e.g. likes, follows and reposts—into income for its users. Popularity and quality becomes a must when there's money to be made. Looter does something similar with the fitness app concept. Rather than pay for freemium-type subscriptions where users pay more to unlock higher feature grades, users would pay others and earn money with micropayments to others in their network based on fitness goals and achievements.
Users could also sell their fitness and GPS data to any company looking to use it—insurance companies, health researchers, sportswear makers, and more. They could attract sponsorship from spectators, raise funds from groups for themselves or charities, contribute to and/or win prize money from competition pools, or even gamble on race outcomes.
Bitcoin features add new dimension to fitness apps
Bitcoin's conditional payments add new challenges and incentives. A user could commit funds to "loot boxes" marked by GPS coordinates along a route, and receive the funds when they reach those milestones (or leave them for others). Transaction locktime features would allow funds to be returned if not collected—or send them elsewhere. For example, if you didn't achieve certain goals by a certain time, the money goes to a charity you like (or for added motivation, one you don't). Looter the company would make money by charging a small commission on transactions, as other Bitcoin apps do.
Founder Ben Adams is a regular trainer and fitness app user, and came up with the idea for Looter after years of experience with existing social fitness apps. His brother Angus pitched Looter at the second Bitcoin Association BSV Venture Pitch Day event, part of the CoinGeek London conference in February 2020, as Ben himself was booked to compete in an ultra marathon at the same time. During his presentation, Angus said:
Likes & comments provide the dopamine hit that keep users coming back for more. Increased engagement on social fitness apps has been shown to make people happier, as opposed to sadder on Facebook.
Much of Looter is still in the conceptual stage but Adams said things have progressed since CoinGeek London 2020, despite the ongoing world upheaval. Read our interview below to find out more about Looter and how its founders came to be involved in BSV.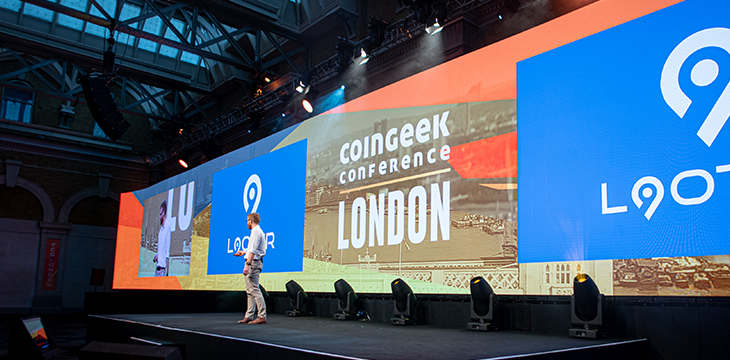 What past experiences (with personal fitness, fitness apps, and mobile payments) led you to develop the Looter concept?
Ben Adams: I grew up in a family where exercise was always something that was valued highly as part of a daily routine. The key that was instilled in myself and my siblings by our parents was that fitness and exercise opened up doors to a multitude of adventures that we could have in the outdoors which was really what shaped how I view fitness today and why I still engage in it so regularly.
Strava then (which I have been an avid user since 2016) was the perfect application and really is great for engaging with friends and family (and professional athletes) in your exercise activities.
It was quite easy then for me and Angus (who I discussed the concept with a lot) to see how Looter could improve massively on the existing social fitness apps. Although on face value Strava (and the others) are great apps they have several big flaws, one of these is that they operate a "freemium" model which is not able to generate revenue from day one. Because of this, all social fitness applications harass users with endless advertising, unrelenting pressure to sign up to a monthly subscription and the profitisation of personal data. BSV solves this.
If Looter is based on payments between users, how does your company earn income from the system?
Ben Adams: As an example I could attach milestones to a route that you frequently run based on time targets. I can allocate a certain amount of value to each milestone and if you achieve the time target the milestone will be unlocked and the funds sent to your wallet. Each time this happens Looter will take $0.01 of the transaction value. There can be numerous variations on this and is something that will be refined over time.
There are also multiple other options to generate further revenue on things such as kudos been given or comments being left on a user's workout. These may or may not be things that we look at further down the track.
When did you decide to use Bitcoin SV (BSV) as the payment system and what appealed to you most about BSV?
Ben Adams: Myself and my brother have been involved in Bitcoin since 2011 and have followed the lifecycle as it transitioned into BCH and then BSV with all the craziness in between. When you sit down and logically analyse the fundamentals between the 3x Bitcoins you realise quite quickly that BSV is the only option that makes sense—it's the only option where the economics work. Within these economics the most important element that BSV offers is the ability to scale, without scale the whole ecosystem will eventually fall apart.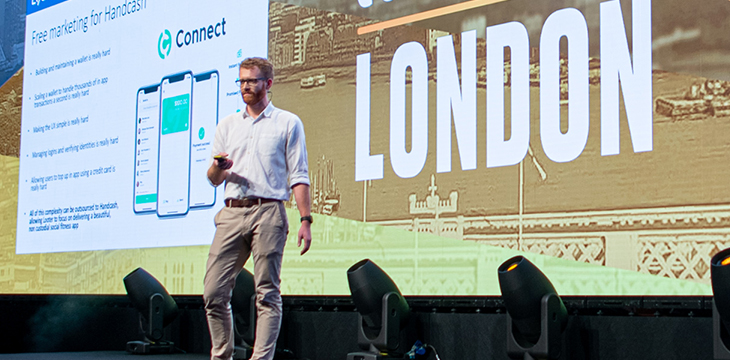 Because of this it became a very easy decision to build on top of BSV. Alongside scale, Looter relies entirely on the quality of the ecosystem to support instantaneous micropayments between users which is again something that none of the other digital currencies offer.
It would be wrong of me not to mention HandCash here as well. HandCash is developing an addition to their business model called Connect. Looter will be built on top of HandCash Connect's wallet service which will make our lives 100x easier for the below reasons:
Maintaining a wallet is very hard
Scaling a wallet to handle multitudes of micro transactions is hard
Making the wallet user friendly and idiot proof is hard
Managing logins and user verifications to comply with KYC laws is hard
Linking to external money providers to support top-ups with fiat is hard
All of this complexity can be outsourced to HandCash, it's a game changer and will break down the barriers not just for Looter but other applications developing on BSV as well.
You (well, Angus) showed a development roadmap at CoinGeek London. How has that been affected by the current global environment?
Ben Adams: Thankfully COVID has not had too much of an effect on our development roadmap. We are still in the early stages of development, very close to finishing our POC (just waiting on HandCash to complete their SDK for Connect). If anything it has only had a positive effect on the technical development as we have had more time at home with less distractions!
Below screenshot shows the successful implementation of milestones (green means the milestone was achieved, yellow means it wasn't). The last piece of the puzzle is to attach value to the milestones which we will achieve once HandCash Connect is complete.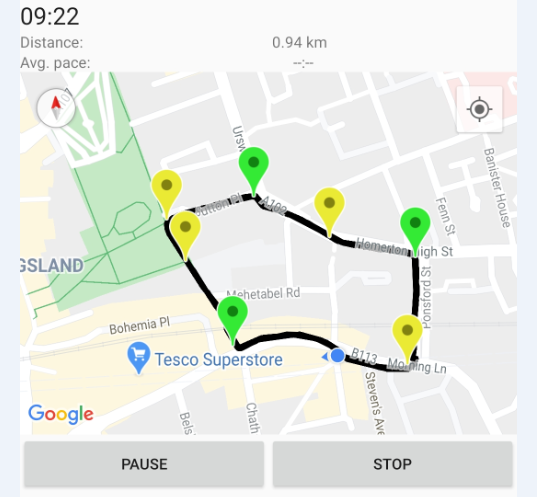 CG: Otherwise, how was the CoinGeek London experience? Did the pitch lead to further discussions or opportunities?
Ben Adams: As you know I wasn't actually there but I did watch a lot of it online. From what I saw and from what Angus told me, it was great. I think the conferences are incredibly important and they go a long way to professionalizing Bitcoin. There were some good speakers at the CG London conference and you can see the engagement growing more and more with people outside the digital currency bubble—this can only be positive going forward.
I obviously watched Angus pitch Looter and specifically paid a lot of attention to the other two pitches. I thought Angus did a brilliant job and although I was jealous to not be there doing it myself it was very exciting to see Looter presented at such a large event.
There have been plenty of positive comments about the idea of Looter which is encouraging. It hasn't led to any further discussions or opportunities but I'm not surprised by this considering that at the time of the pitch Looter was really just an idea on paper with very little product to actually show. We are much further progressed now and once HandCash Connect is up and running for testing at the end of this month we will be able to implement the last piece of the puzzle to having a successful POC. At this point we can start onboarding a few users to further test the product and maybe then we might be able to engage further with potential investors.
New to Bitcoin? Check out CoinGeek's Bitcoin for Beginners section, the ultimate resource guide to learn more about Bitcoin—as originally envisioned by Satoshi Nakamoto—and blockchain.