In the late afternoon talk at the London Blockchain Conference 2023 (LBC 2023) business strategy stage, Odhran Griffin, Systems Auditor at Malta Gaming Authority (MGA), explained how the MGA is regulating the use of distributed ledger technologies (DLT) and how licensed operators have implemented the technology in innovative ways.
Applying blockchain technology in the gambling industry introduces additional dimensions for regulators to consider, but before getting into this, Griffin outlined the various approaches to gambling regulation.
"Every jurisdiction approaches it differently. We can split it down into three distinct approaches: complete prohibition, non-comprehensive regulation, and comprehensive regulation," he said.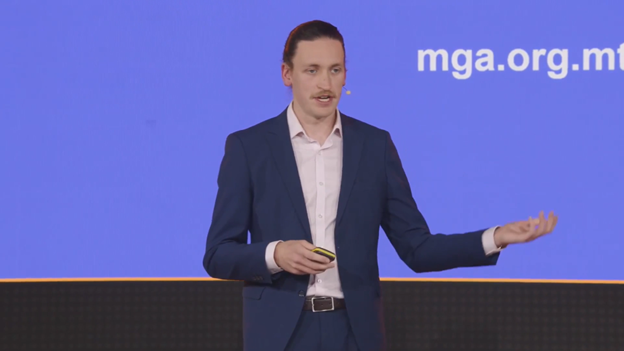 Griffin places Malta in the latter category, suggesting, "in the online gaming sphere, gamers trust the MGA seal of approval." This could be especially true when you add the additional complexities of blockchain technology, particularly DLT.
"There are a lot of different ways DLT can be used in the gaming world," Griffin said. "We always want to welcome new innovative technologies, but needed to tread carefully."
DLT is the technological infrastructure and protocols that allow simultaneous access, validation, and record updating across a database; it is the technology behind blockchains. The infrastructure, in theory, enables users to view any changes and who made them, ensuring data is reliable and only accessible to those who need it.
Malta is ahead of the game when it comes to DLT acceptance. In 2019 the University of Malta began offering master's degrees in blockchain and DLT. In the gambling sector, the MGA has allowed its licensees, of which there are now 400, to use blockchain technology since 2018.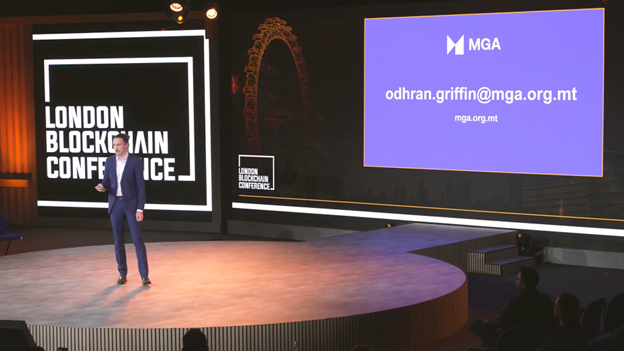 Griffin and his colleagues at the MGA published the first version of their VFA & DLT Policy Paper in December 2018, and in January this year, the authority published its "Policy on the use of Distributed Ledger Technology by Authorized Persons," which outlined the MGA's rules around the technology's use in the sector. One such policy, which Griffin shared with his captive London audience, is the requirement for Casino operators to accept virtual financial assets (VFA) to prove they can control the funds.
From the LBC business strategy stage, Griffin outlined the underlying principles behind the MGA's approach, which he referred to as "responsible gaming," as well as some of the specifics of their policy and the challenges they've faced.
"One of the main issues we come across is change of wallet addresses," said Griffin, giving the example of players requesting a withdrawal to an address different from that used for deposit, in the case of someone who has lost access to an address/wallet.
Griffin also touched on the utility of smart contracts, which he said "are a very suitable applications for gaming," allowing players to bet with each other, P2P, and trust that the pay-out will be honored.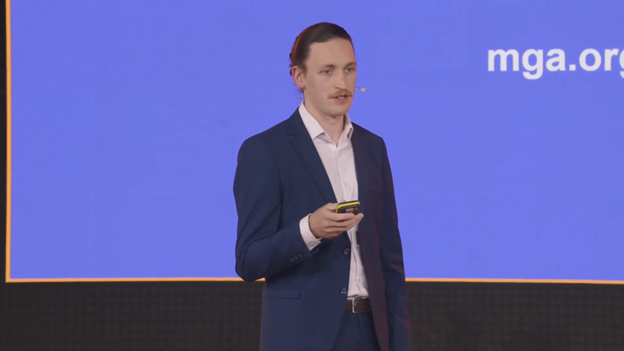 The MGA does a better job than many at regulating and accounting for these new applications, such as DLT and smart contracts, but according to Griffin and his MGA colleagues, the key 'critical solution' is "more than anything, collaboration between different parties."
He suggested that systems such as gaming can't be fully secure "until there's larger scale collaboration between regulators," at which point he gave a friendly nod to the incoming Markets in Crypto Asset (MiCA) regulation, which Griffin believes will usher in greater cooperation and unity of approach—a prediction worth betting on.
Watch: Bitcoin was created with the gambling industry in mind
New to blockchain? Check out CoinGeek's Blockchain for Beginners section, the ultimate resource guide to learn more about blockchain technology.