Once we got set up, there was only one thing left to do: rest up for a three-day marathon! 
So, I think the first thing that should be clarified is that this was the biggest BSV conference to date. In London 2020, we had just under 1,000 tickets sold. For Dubai 2022, we registered over 1,800 tickets, and had over 1,000 people pick up their passes and physically attend the show. 
I posted the below picture to Twitter, which led to a firestorm of small blockers who really pride themselves, culturally, as a group of really talented counters. Note their predilections for the number "21" next time you're browsing Twitter.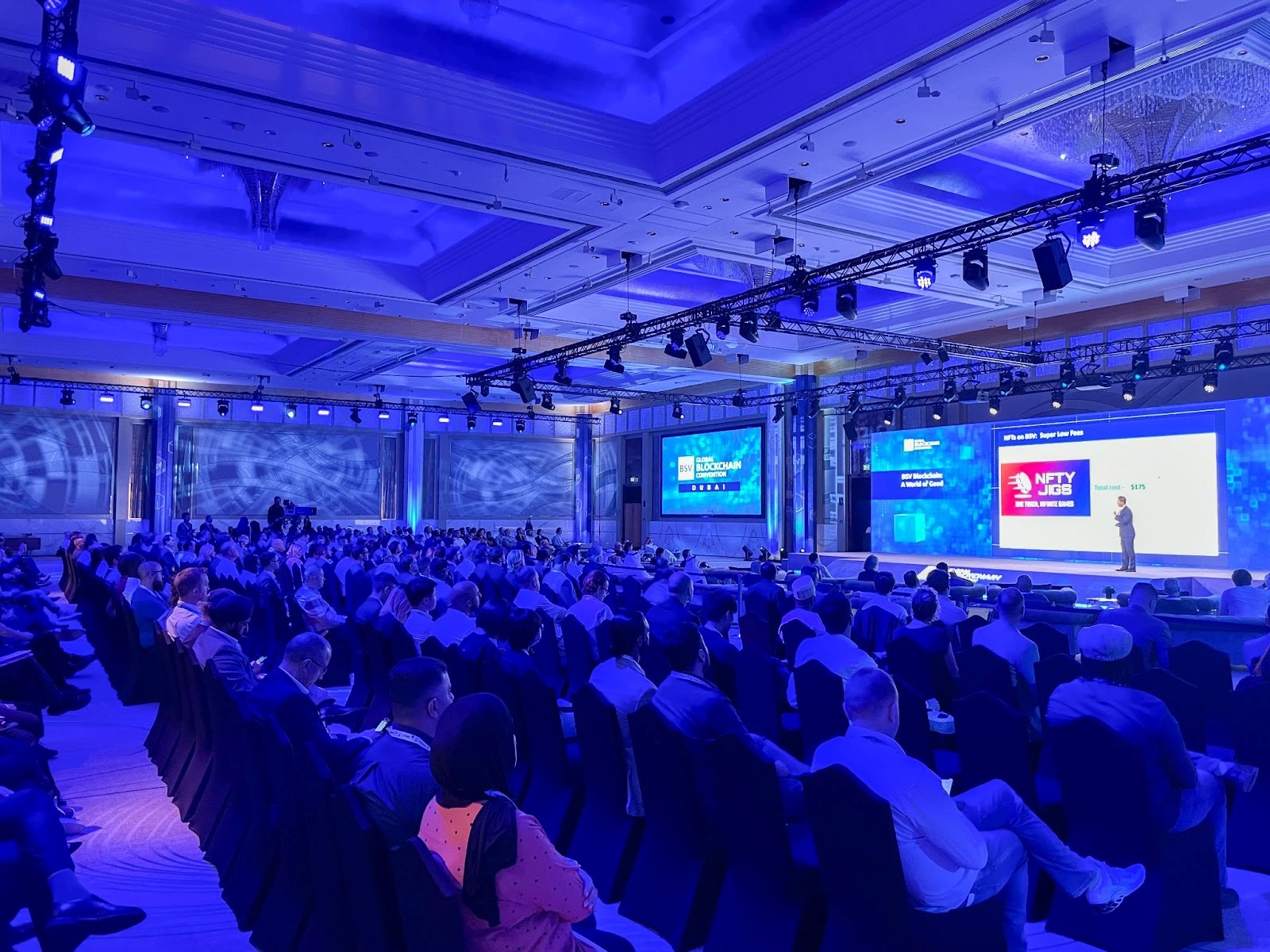 The charge was led by Peter McCormack: a man whose career is inextricably connected to his proximity to Craig Wright. 
There were more people queuing for a piss at #bitcoin 2022 than attending this. https://t.co/gsBa0QXUwi

— Peter McCormack ☠️ (@PeterMcCormack) May 24, 2022
This turned into thread after thread of people literally counting seats in photos and trying to make the case that mere hundreds of people were in attendance, and that everyone should continue to write off BSV and its conferences as a scam—all the while showing how much fear they are collectively bearing in the small blocker commune that (just maybe) we aren't kidding around when we say we will absorb the rest of the blockchain economy on our way to absorbing the world! 
Some of us started to have possibly too much fun pointing out how silly the critics look with their counting. 
I'm so proud to have participated in the BSV Global Blockchain Convention in Dubai.

With 100,000,000 participants, it was definitely the largest bitcoin convention ever. Debunk this, @PeterMcCormack! pic.twitter.com/V8OlW91adB

— Kurt | GorillaPool.com 🍌🍌 (@kurtwuckertjr) May 26, 2022
Among the highlights for me was the GorillaPool booth. We worked hard on having a memorable display set up, and I think it was a big hit. We certainly generated a lot of leads and should turn the very small cost of attendance into a terrific profit center.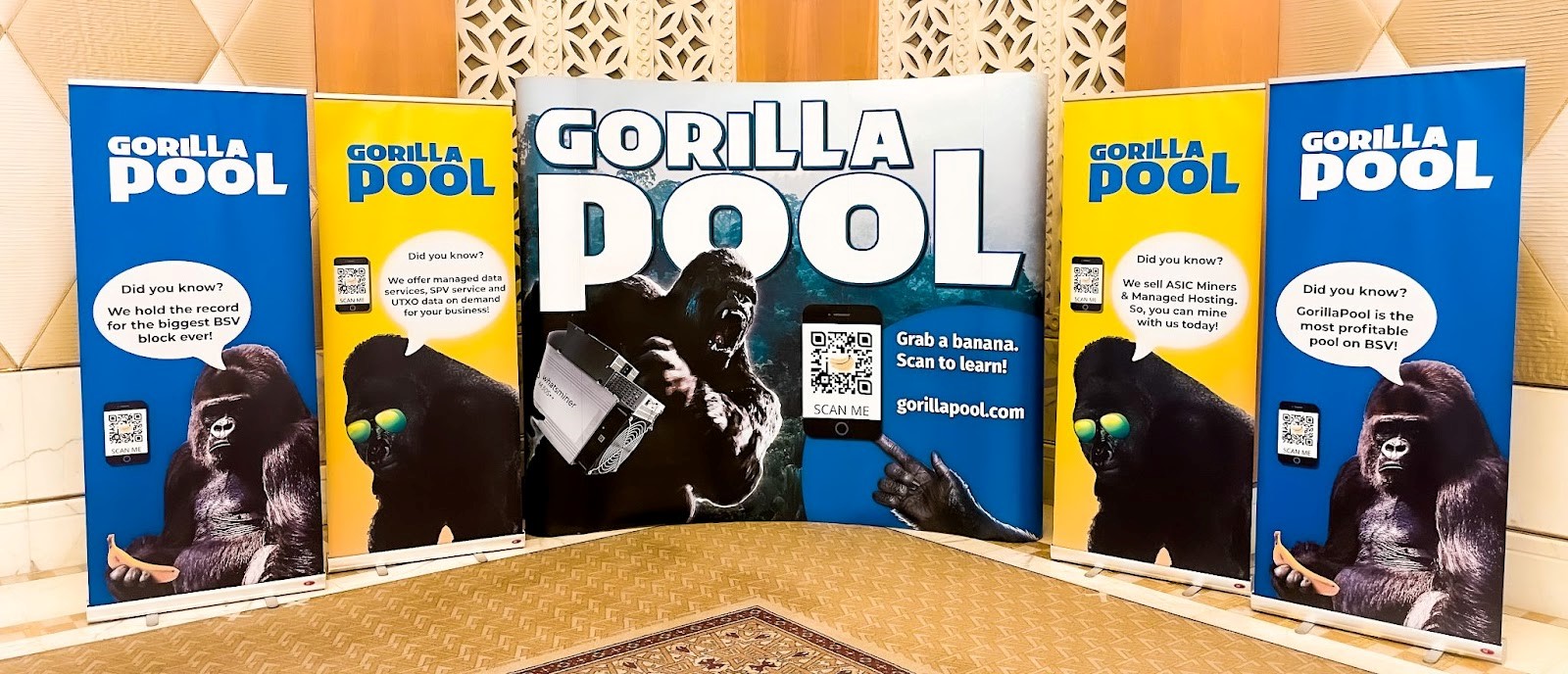 The Gorilla in attendance was also a huge hit with everyone as he handed out bananas throughout the event, and even jumped on the set of CoinGeek TV to say hello to Calvin Ayre and me.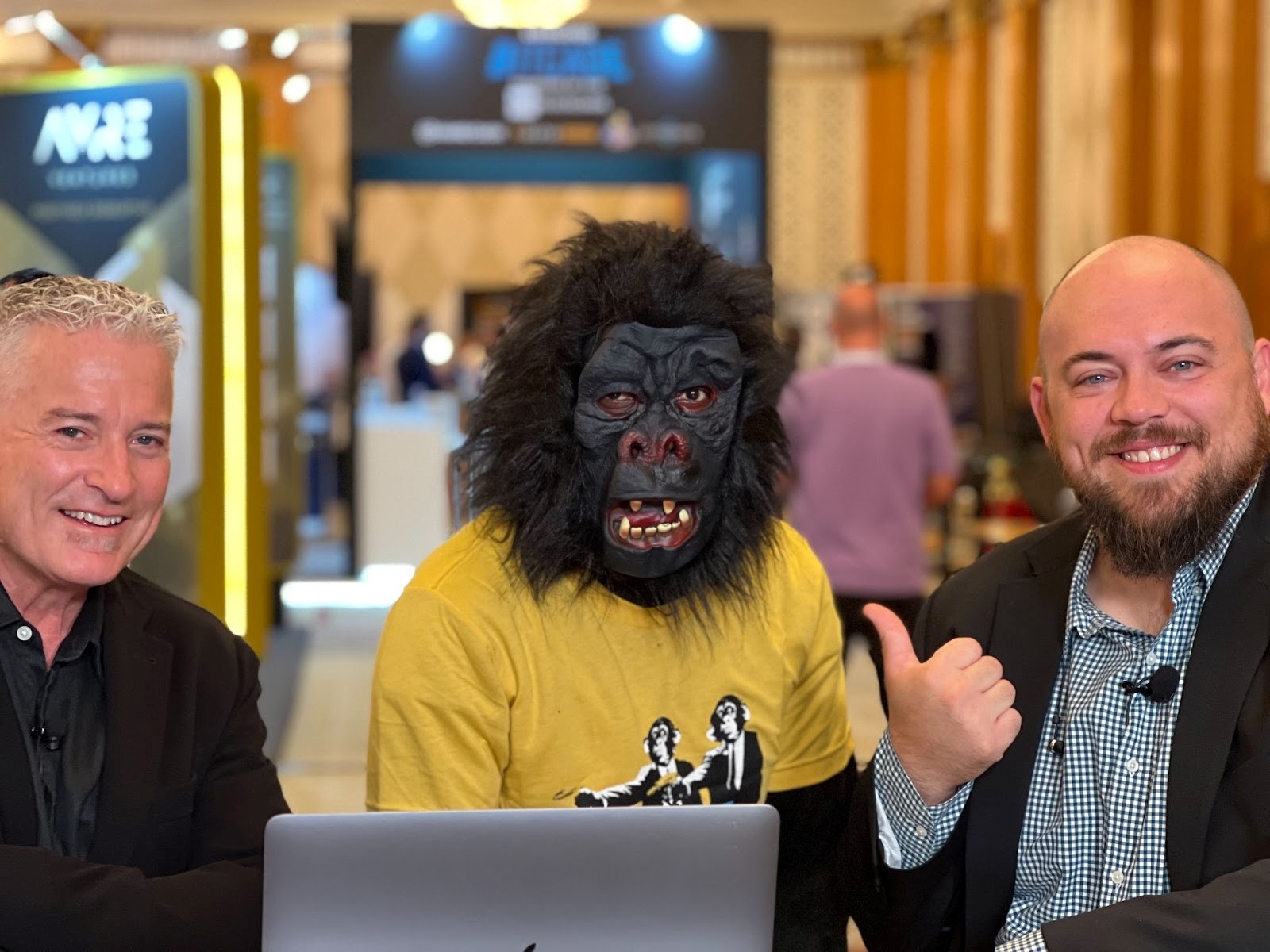 The other big highlight for me is that my brother came along just two weeks after he was hired to manage CoinGeek's social media for the foreseeable future. I hadn't seen him in a few months, since we live about 1500 miles apart, but we had a blast helping make the BSV Global Blockchain Convention a smashing success!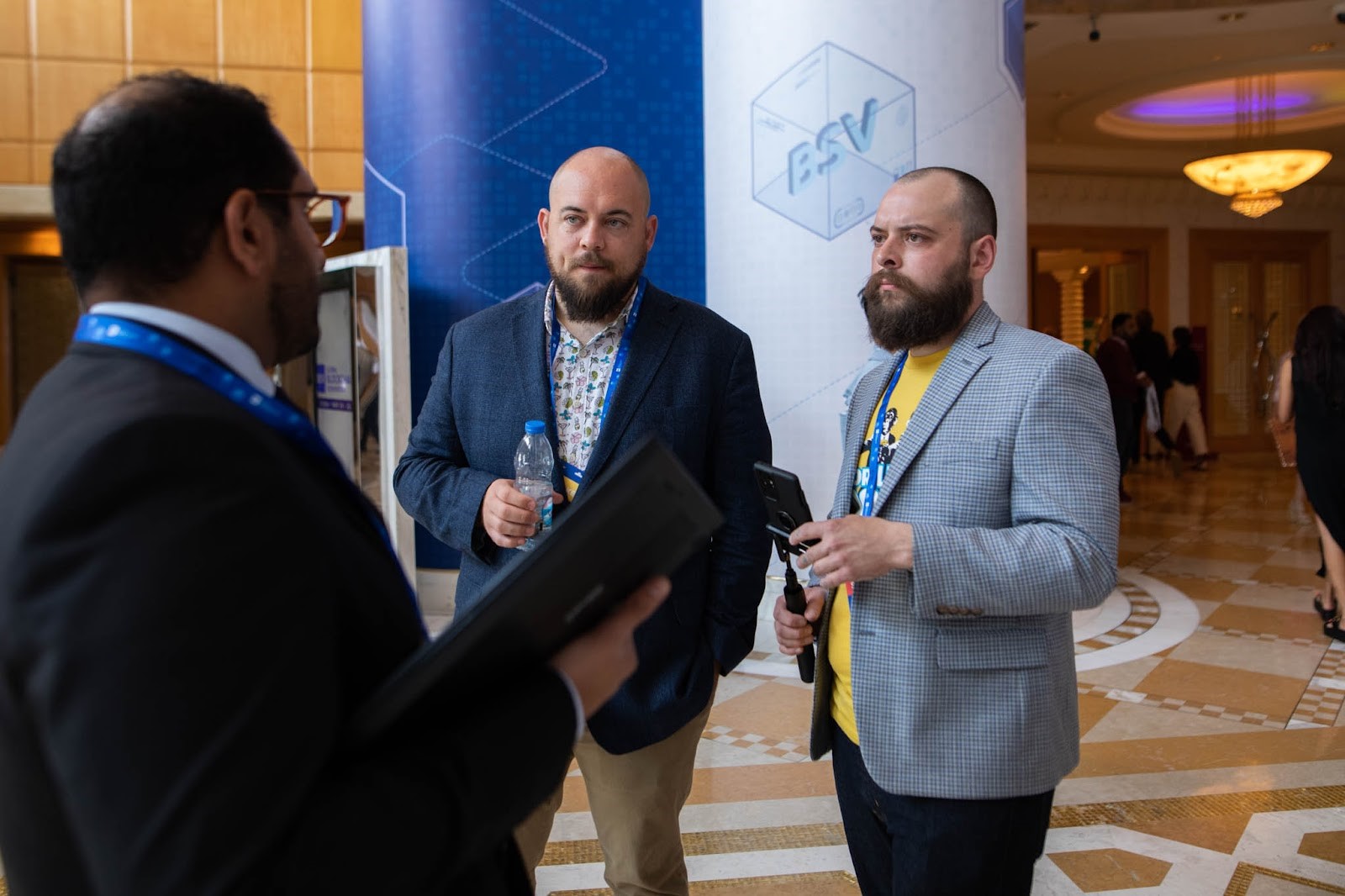 It was also fun to see people goof around with the fact that both Karl Wuckert and Alex Moon have both been predicted by critics to not exist at all. Under the presumption that I am literally schizophrenic, people have presumed that these two men were simply sock puppets of mine!
Both these men are @kurtwuckertjr's alter egos and this photo shouldn't even be possible

Also, @KKWuckert's shirt is absolutely insane😅@BlockchainConv @alex_moon89 @RealCoinGeek #BSV #Bitcoin pic.twitter.com/CgFrdlsc3u

— Jon Southurst 🚂 @1259 (@BitcoinSVtrain) May 25, 2022
The conference itself showed how much incredible progress has been made over the last few years in the space with longtime projects debuting, and new big players entering the game. There were big announcements from RUN, IBM, Gate2Chain, SmartLedger, NFTY Jigs, sCrypt and many others. One of the major themes was the absorption of Ethereum with a huge announcement from Craig Wright in collaboration with Xiaohui Liu—starting with the announcement of the transpiler, and culminating in the absorption of the entire Ethereum network at some point in the future. 
We're with you, Craig! 
Nice Shirt! 👀👀 #GBC22 @BlockchainConv @KKWuckert @Dr_CSWright pic.twitter.com/Iz75NNJRaN

— CoinGeek (@RealCoinGeek) May 25, 2022
Amid the show, I was honored to host panels about Web3 and blockchain-based development, and then participate in an ESG-focused mining panel alongside some of my new allies in the BSV mining space.
'To date, we have mined the most energy-efficient blocks in the history of blockchain over at Gorilla Pool. So these are the largest with the least amount of energy per transaction.' – @kurtwuckertjr, Founder, GorillaPool @MineLikeAnApe #GBC2022 pic.twitter.com/ggqczdym1Z

— BSV Blockchain (@BSVBlockchain) May 26, 2022
Of course, some of the best times were had at the after-party when the entire event was over. Here is James Marchant from Satoshi Block Dojo consoling me for whatever it was that I had done wrong!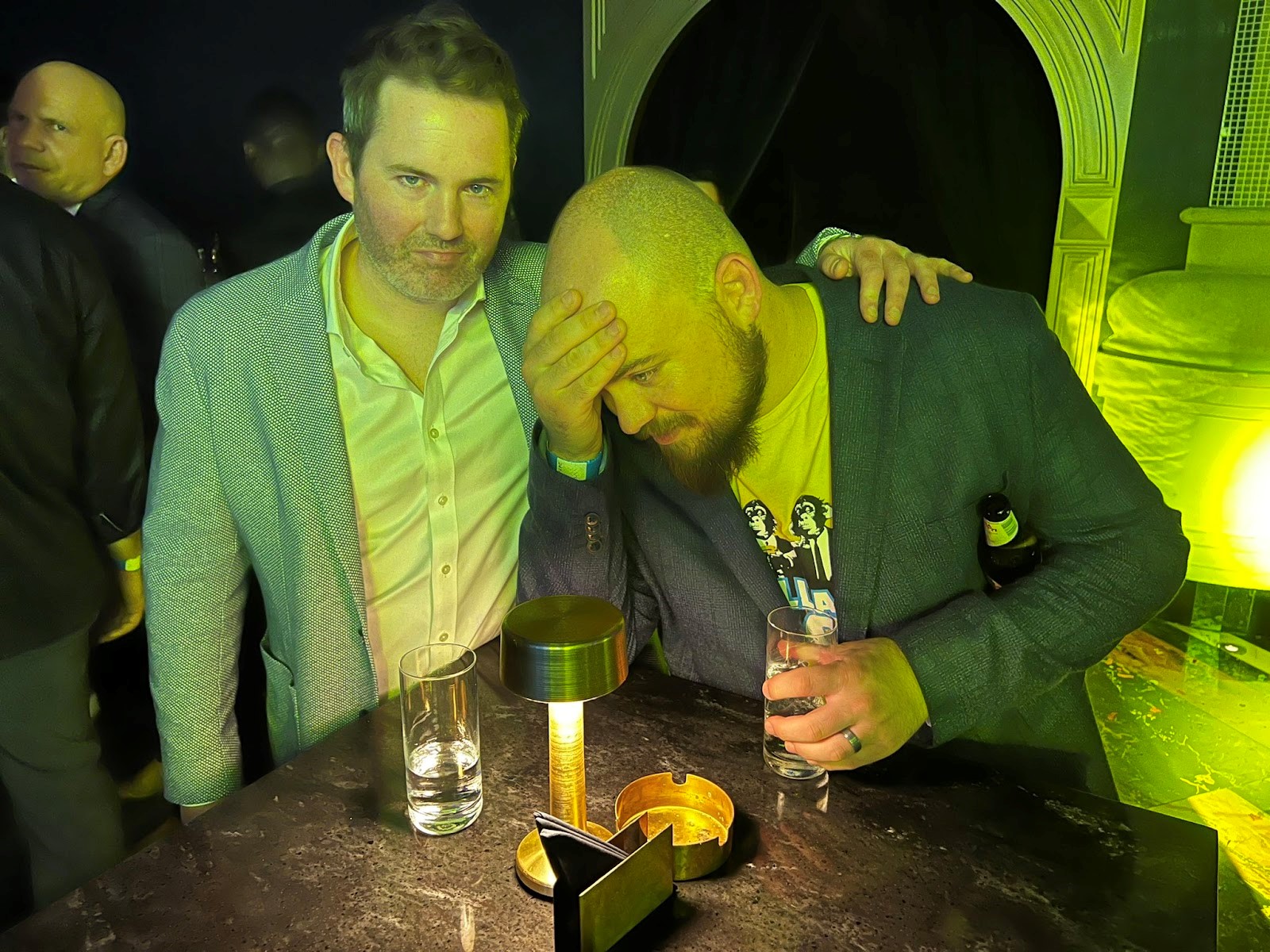 And to put a bow on it, here's a bunch of us on the bus back to our hotel!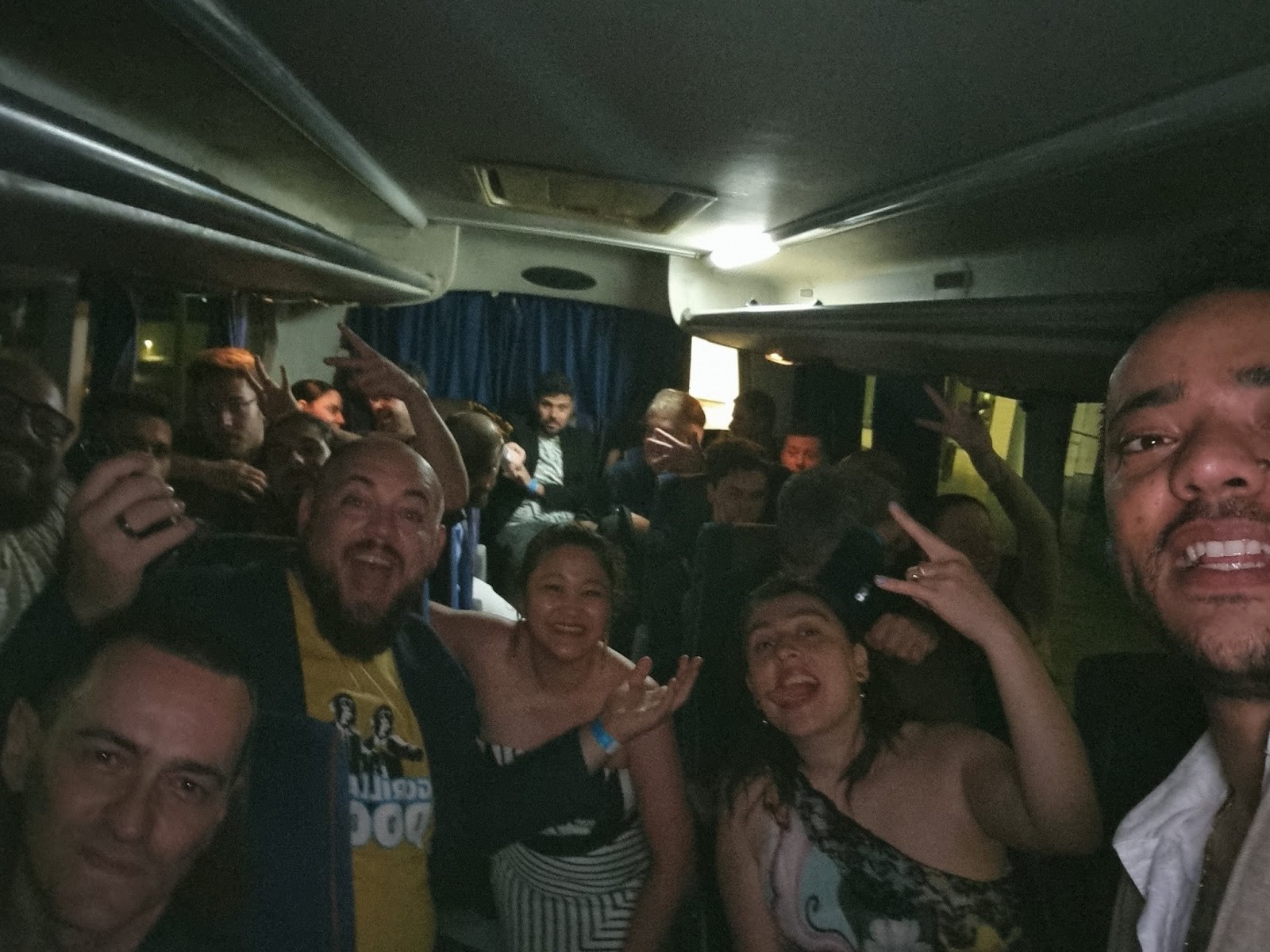 And even though that was about 2 a.m., I stayed up another five hours for an after party and an after party for the after party! 
Brett Banfe and I pushed a food cart into the last party so we could have burgers as the sun came up.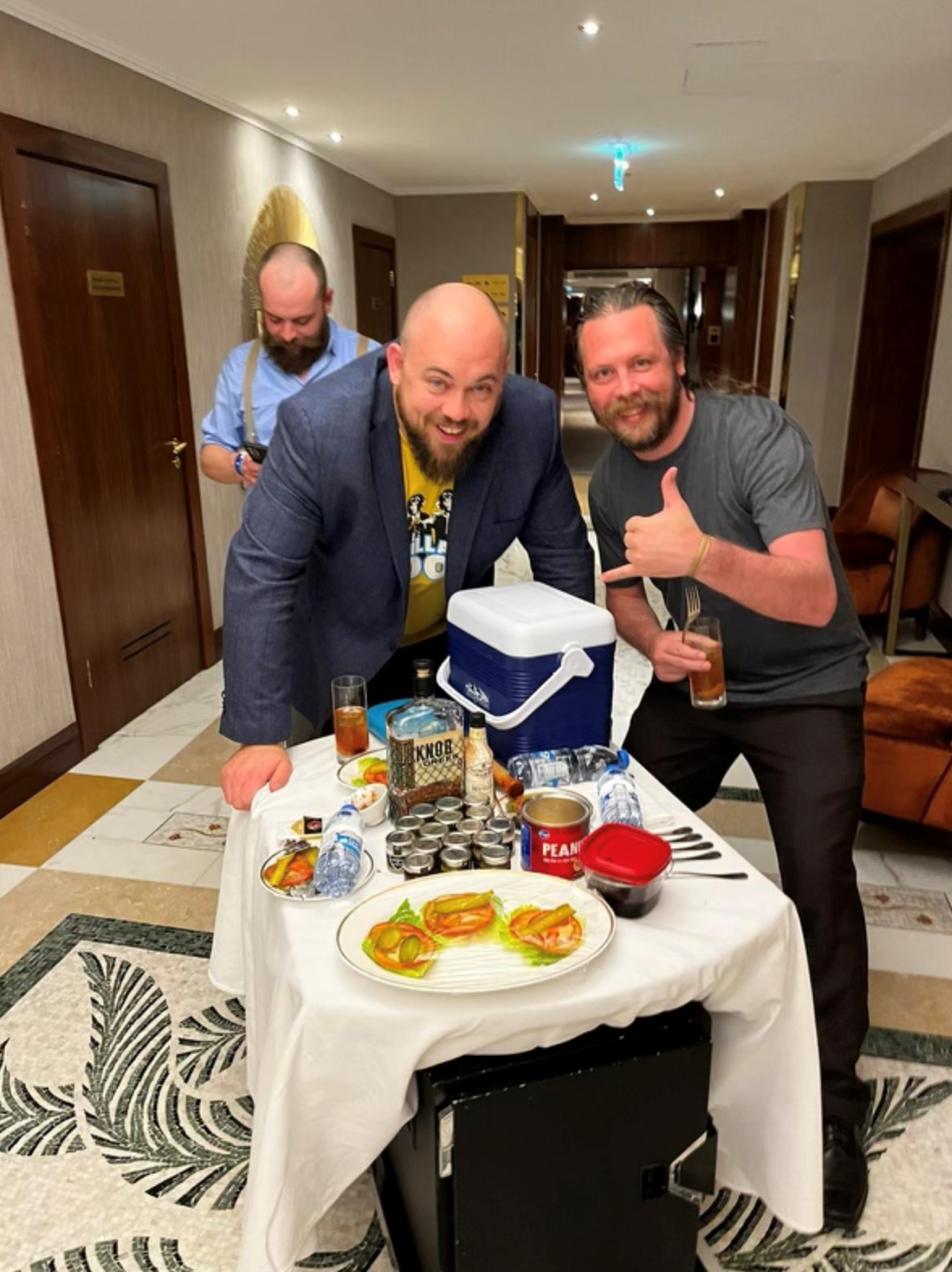 And then we wrapped up the evening with beers shared among some of the greats! 
For me, these CoinGeek—I mean GBC—events act like punctuation marks within the paragraphs we are all writing together on the history of Bitcoin. I like to write these "personal blogs" as a sort of diary to keep my thoughts and memories in place. Rather than reporting the big news, it's fun to see things from inside the show—especially when the shows are growing, and our teams are gaining strength and vision as some of the bold predictions of the past are becoming the center of the network today. 
Of course, no conference would be complete without a COVID outbreak, so to my friends chilling in quarantine, be strong! We can all get it again in London 2023 and cough about it for a week after! Stick together, team. 
Watch the BSV Global Blockchain Convention Dubai 2022 Day 1 here:
Watch the BSV Global Blockchain Convention Dubai 2022 Day 2 here:
Watch the BSV Global Blockchain Convention Dubai 2022 Day 3 here:
New to Bitcoin? Check out CoinGeek's Bitcoin for Beginners section, the ultimate resource guide to learn more about Bitcoin—as originally envisioned by Satoshi Nakamoto—and blockchain.