Tron might be out of money. Recently, news broke via Tron's WeChat channel saying that Tron was the recipient of a $2 million coronavirus relief grant from the United States government—and that they are expecting another grant from the U.S. government very soon.
Why did Tron receive money?
Matthew Graham, CEO of Sino Global Capital, brought the news to everyone's attention when he translated Tron's original post.
We need to talk about this. In China Justin Sun appears to be claiming that Tron successfully applied for COVID-19 small business relief money from the United States government. pic.twitter.com/B3EKQHJLpD

— Matthew Graham (@mattysino) May 6, 2020
The announcement reveals that Tron has received 17 million yuan ($2.4 million) from the U.S. government via the Paycheck Protection Program (PPP), and that the company is expecting to receive "a second batch of cash assistance in the near future."
The Paycheck Protection Program is part of the U.S. government's coronavirus stimulus package that is meant to help companies struggling to survive due to the pandemic stay afloat.
If a company receives a PPP grant, they are supposed to use the money they receive to pay employees instead of lay them off, as well as pay for rent, mortgages, and utility bills that the company might have. In addition, recipients of a PPP grant are not obligated to pay back the amount they receive if those conditions are met.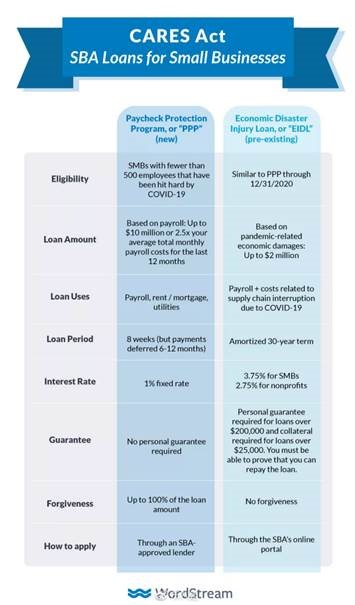 Is Tron out of money?
Many American citizens are upset that their tax dollars are going to Justin Sun's Tron, a project started in China that was forced to relocate to San Francisco when all ICOs and local digital currency exchanges were banned in Beijing in 2017.
Why the fuck are my tax dollars going to Justin sun? https://t.co/qOlBDallKl

— Alex Cobb (@AlexCobb_) May 6, 2020
The fact that Tron received grant money that is supposed to be going to struggling companies really makes you stop and wonder… is the Tron network struggling with money? When you consider that software development is a job that can be done from remote locations, you would think that Tron would be able to continue business as usual and stay afloat. However, when you realize that there is no value in Tron, it's not surprising to hear that they are the recipients of government aid.
What's really strange is, Justin Sun has an estimated net worth of $200+ million, and in the past, Tron has made a number of expensive acquisitions, like when they bought BitTorrent for $140 million in 2018. 
You would think that at the very least, Justin Sun would keep his company afloat—unless… Justin Sun and Tron are running out of money from all their idiotic and overly expensive marketing tactics. 
New to Bitcoin? Check out CoinGeek's Bitcoin for Beginners section, the ultimate resource guide to learn more about Bitcoin—as originally envisioned by Satoshi Nakamoto—and blockchain.