Business
Derek Tonin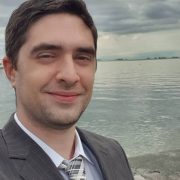 Hivr chooses Bitcoin SV, Cashpay releases Bitcoinj for BSV
As the dust continues to settle from the November 15 hard fork that re-birthed Bitcoin SV (BSV) as the true vision Satoshi intended, businesses continue to choose BSV as the best way forward. Two recent announcements further solidify BSV as the leading choice for the future of digital currency.
In a tweet on December 15th, Hivr announced that they have chosen to go with a BSV node going forward, after considering feedback and a vote from their community. They also expressed their confidence in the BSV team having a more focused and committed vision.
Hivr is a wallet, but it also does much more, including elements of a social media platform and tipping.
Reaction to the decision was positive, with one reply enthusing, "Welcome back to the real Bitcoin."
This decision cements that the BSV team is following the right path. As CEO of nChain Jimmy Nguyen has recently noted, they are focused on building a stable BSV platform that big business will want to use. That choice is obviously paying off. 
In other news, the CashPay wallet developers have released Bitcoinj library, a java implementation, this time for BSV.
CashPay had previously announced it is support BSV not long after the fork, have been proud supporters of it since. On November 21, they tweeted: "We decided to follow Satoshi's Vision and work towards being a full SPV wallet like Satoshi described in the whitepaper."
There was great wisdom in that original Bitcoin whitepaper, and it set out a path for a digital currency that would ultimately change the world for the better. It's truly unfortunate that Bitcoin Core (BTC) and Bitcoin Cash (BCH) have veered so far from that path, but thankfully we have BSV as Sathoshi originally intended for Bitcoin to be.
As the only coin that can scale massively, already has 64MB blocks, and has a business friendly plan of stability, scalability, security and safety, it's not surprising at all that these businesses are enthusiastic to support it.
Note: Tokens on the Bitcoin Core (SegWit) chain are referenced as SegWitCoin BTC coins; tokens on the Bitcoin Cash ABC chain are referenced as BCH, BCH-ABC or BAB coins. Altcoins, which value privacy, anonymity, and distance from government intervention, are referenced as dark coins.
Bitcoin Satoshi Vision (BSV) is today the only Bitcoin project that follows the original Satoshi Nakamoto whitepaper, and that follows the original Satoshi protocol and design. BSV is the only public blockchain that maintains the original vision for Bitcoin and will massively scale to become the world's new money and enterprise blockchain.