We finally are at the point where the original Bitcoin (BSV blockchain) has the chance to once and for all end public misconception concerning the fake coin BTC. How so? Jack Dorsey recently announced the so-called Bitcoin Legal Defense Fund, a nonprofit entity that aims at helping BTC developers with legal pressures that are rising.
The Bitcoin Legal Defense Fund is basically pure image theatre. Dorsey is actually trying to hinder the Bitcoin creator Dr. Craig Wright (pseudonym: Satoshi Nakamoto) from taking proper legal actions against any rogue BTC protocol developers that are trying to pass off BTC as Bitcoin.
And then there is famous economist George Gilder supporting Dr. Wright and the original Bitcoin as in BSV. 
Dr. Craig Wright's legal victories and BSV's success are probably a headache for Jack Dorsey
Since Bitcoin inventor Dr. Wright has taken legal actions in the digital asset sphere and won these battles on various fronts, all of the BTC protocol developers who thought they didn't have liability for their deployed code are in pure panic. We saw the sudden exits of two BTC maintainers last year. 
Looking at 2022 and digital assets, we have reason to expect the following points to gain traction and change the "crypto markets":
Jack Dorsey probably knows all of this. 
He should also be aware that the original Bitcoin (BSV)—the BSV blockchain—is processing high transactional volumes at a very low cost right at this moment. BSV seems unstoppable now. Yet, Dorsey still pushes BTC and wants to "help" BTC developers fund their legal struggles.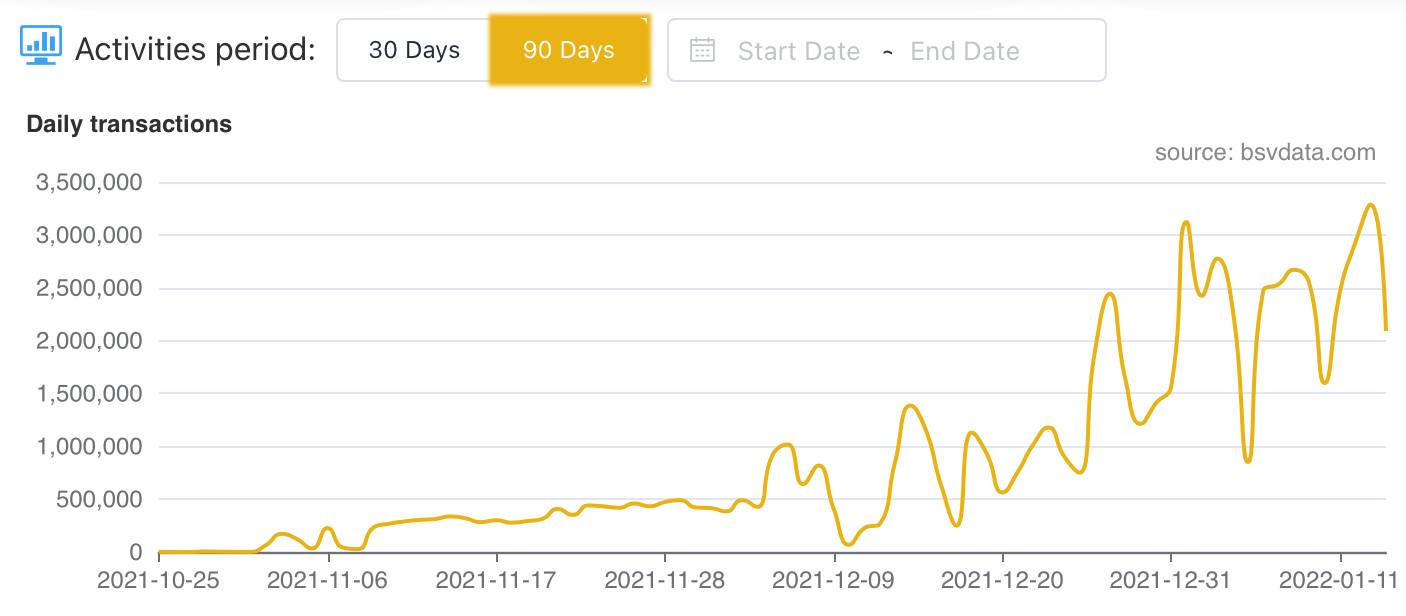 George Gilder is supporting Dr. Wright and BSV
BSV and Dr. Wright have prominent supporters, though. Legendary economist George Gilder publicly stated that Bitcoin SV is the epitome of the information economy and has expressed his admiration for Dr. Wright inventing Bitcoin on numerous occasions. 
George Gilder acknowledges that BSV beats BTC at everything that matters for the information economy. One could also see Gilder and Dr. Wright discussing blockchain and Bitcoin on various occasions in the past couple of years, as well as Gilder literally advocating for BSV:
Jack Dorsey is basically betting against George Gilder 
We are wondering why Jack Dorsey allocates his resources to fight off frictionless micropayments and Dr. Wright instead of simply joining the BSV ecosystem? It does not make any sense. Is Jack Dorsey really thinking George Gilder has this one wrong? 
Dorsey's Bitcoin Legal Defense Fund will probably be a good move, though, for BSV. Because finally, BTC protocol developers will no longer have to hide or step down when facing legal pressure from the creator of Bitcoin for their actions. They will defend themselves in court now, thinking that it automatically means victory in court when someone else pays their legal bills. 
By this, we will see the whole history of Bitcoin being presented to the public—the truth about Bitcoin being BSV, not BTC. The implications of Bitcoin being bound under contract and the rule of law concerning so-called digital currencies. 
Dr. Wright is stewarding Bitcoin again, and the enemies of Bitcoin build up a defense fund in panic. Investors are paying close attention to all of this. Some will follow Dorsey's thoughts, and some will join Gilder's conclusion.
Watch: CoinGeek New York George Glider's keynote speech, BSV has more transactions than BTC
New to blockchain? Check out CoinGeek's Blockchain for Beginners section, the ultimate resource guide to learn more about blockchain technology.