The steady stream of attendees looking for real world solutions powered by technologies including blockchain and artificial intelligence (AI) continues at GITEX Global 2023 taking place at the Dubai World Trade Centre (DWTC).
Here's what went down on day two of @GITEX_GLOBAL #GITEXGLOBAL23 on the @BSVBlockchain booth pic.twitter.com/vscekkZkCO

— CoinGeek (@RealCoinGeek) October 17, 2023
Inside Hall 15, the BSV Blockchain booth is teeming with activity as representatives from Silverline, UNISOT, Gate2Chain, nChain, Vaionex with Tegment; Elas with Manufact; Timechain Labs; and SmartLedger with CertiHash showcase real industry solutions powered by a scalable public blockchain. [Read our GITEX Global 2023 Day 1 coverage here.]
Teranode redefines blockchain with unbounded scalability
Scalability is one of the key points that the BSV blockchain-powered companies are emphasizing to the GITEX Global 2023 attendees, and effectively addressing a problem in today's data-driven world. For Stephan Nilsson, founder and CEO of Web3 supply chain traceability platform UNISOT, the event offers an opportunity for the companies to educate everyone that there is a blockchain that is ready for enterprise level usage.
"I think it's important to educate and let people know that there is a blockchain that actually works and actually scales. There is so much misinformation out there about that so that's important, and also to show real industry solutions that are actually using blockchain, all of these solutions now have customers using it so it's not just some samples or test, it's actually customers that are really using," he tells CoinGeek.
Indeed, the world is awash with data; however, a lot of it can be disjointed, inaccessible or fraudulent—an area where blockchain technology can help with. To keep up with all the data being generated today, the network must be able to scale unboundedly while also being cost-effective. And this is where Teranode comes in.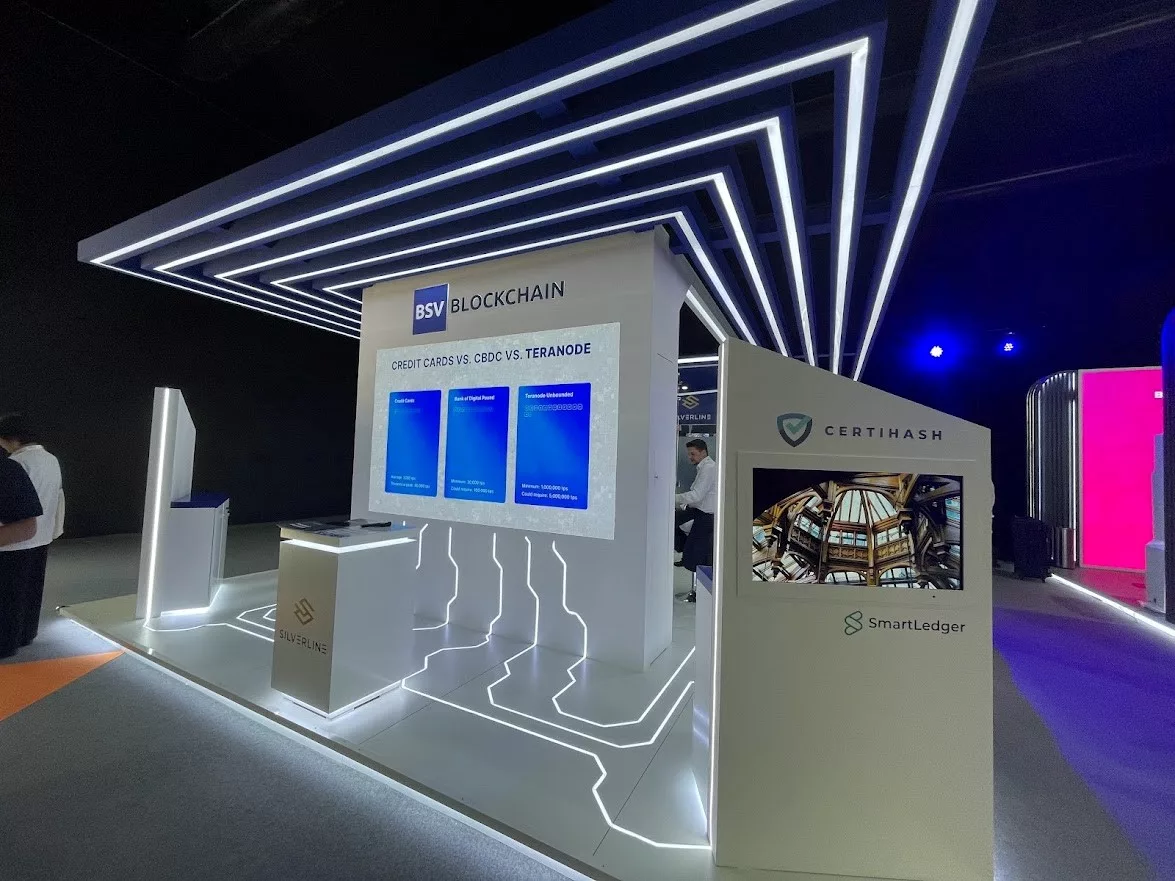 Teranode is an infrastructure engineered to allow for unbounded scaling on the BSV blockchain. It has no built-in limits allowing operators building on it to "expand these bounds by magnitudes." With Teranode, specialized overlay networks are achieved, which, in turn, enables blockchain applications in areas including streaming, central bank digital currencies, identity, and data privacy. [Learn more about Teranode here.]
Brendan Lee, co-founder of Elas, one of the BSV blockchain companies showcasing their innovations at GITEX Global 2023, describes Teranode as a "fundamental redesign" of the Bitcoin infrastructure. He tells CoinGeek:
"I think it's an exceptionally important piece of infrastructure not just for BSV blockchain but for the world at large, because the world at large needs blockchain to actually reorganize the flow of information. Blockchain gives us a way where we can capture our records, provide those records to people in a way that's meaningful to them, where they get context, where they get proof of provenance of that data. For all of those things, one elegant, efficient low-cost solution really brings the world forward a long way."
Enterprises too need a network that can handle massive levels of transactions, according to Stephan Nilsson.
"We need Teranode because we need enterprise level transactions. Enterprises do a lot of transactions, every data will be a transaction, so that's why we need a lot of transactions in the system," he said.
With Teranode, there's no limit to what can be done
Now, the Teranode team is already gearing up to "eclipse 1 million transactions per second," according to BSV Blockchain Association's Public Affairs Director (Americas) Bryan Daugherty.
"I recently sat down with their team in Switzerland, I'm happy to report that we are making extreme progress, well over 100,000 transactions per second today with our goal very reachable within the next few months of eclipsing 1 million transactions per second," Daugherty said. "And if you could only imagine what that means for the data management monetization in this world to provide enterprises solutions that have real human impact, you know, we are at the cusp and the cutting-edge of this technology."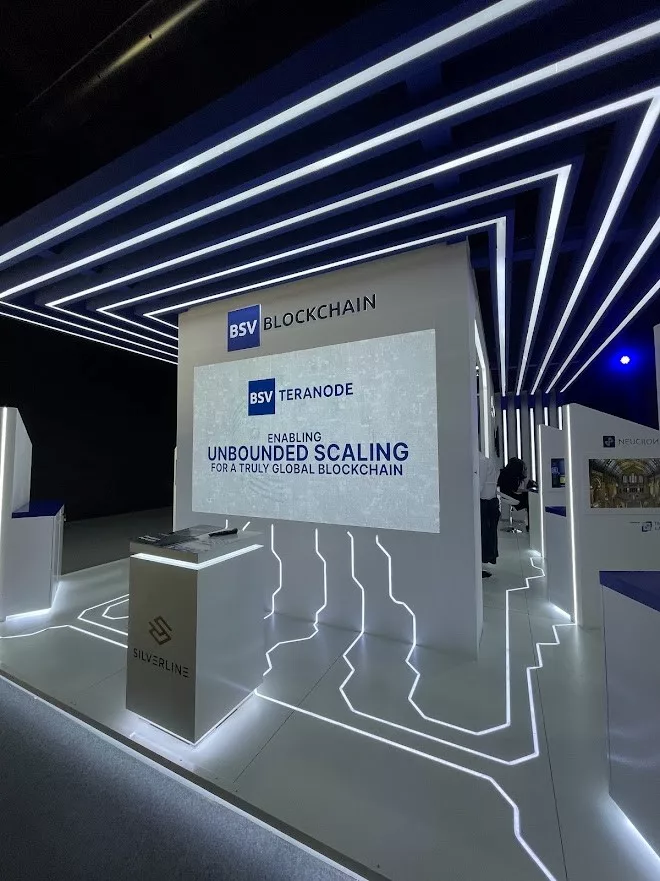 And when Teranode starts delivering on its promise—of powering the BSV blockchain with unrivaled scalability and performance—it's going to be a signal to everyone building on blockchain that the BSV blockchain network is ready for primetime, Lee said.
"I think that it is going to be a huge signal to everyone building on BSV, everyone thinking about building on BSV that the network is ready for primetime, that it can start to accommodate whatever the demand might be and that we can really get into the transformative projects that we all know we want to be doing," he said.
Watch: Jake Jones explaining how Teranode enables unbounded scaling at the London Blockchain Conference 2023
New to blockchain? Check out CoinGeek's Blockchain for Beginners section, the ultimate resource guide to learn more about blockchain technology.