When I heard that the CoinGeek Conference was being renamed the BSV Global Blockchain Convention, I couldn't see why. What's the difference between a conference and a convention? If you really want to make it sound fancy, how about a convocation, a congress …or a conclave?
Having been in Dubai, I am convinced that the event was indeed a convention, rather than any of the others. Why? Well, to put it simply, there was more milling about and chatting and less sitting and listening. 
I looked up the difference, so I now know that a conference is supposed to be an event where you learn from leaders and experts while a convention is "a place to network, share your thoughts and learn from your peers." That was going on in the new exhibitor hall in Dubai. Companies offering products and services had set up stands and were engaging with anyone who'd stop to chat. Business was being done.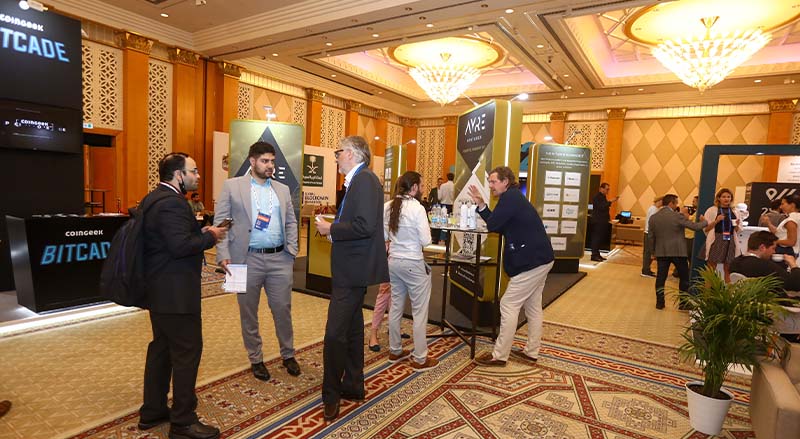 But there was also a more subtle change from the previous CoinGeek Conferences. Dubai was more than just a meeting of the party faithful. The doors had been thrown wide open and there was genuine discussion between BSV loyalists and those who came with new perspectives from larger circles.
When I talked to tech philosopher Somi Arian, for instance, it was refreshing to hear her unapologetically sceptical response to my question about what she made of the BSV crowd she was meeting. She said that people weren't well informed: "There's so much they don't know." Compared to gatherings centred on other 'cryptos', Somi classified the convention crowd as "definitely not crypto-native. They're very new to this space and they're learning."
Loyalists may disagree with Somi but you can't argue with the fact that for now BSV is dwarfed, in terms of dollar value and interested players, by the likes of BTC, Ethereum and a good number of lesser known coins. That doesn't mean that it's not where you should be focused, for all the reasons we hear so much about in BSV circles. But it's healthy to keep that other world in mind instead of pretending it doesn't exist. And that means making new and sometimes less obvious connections, and building bridges. 
One of the most impressive examples of bridge-building which I came across was the way that SmartLedger, in the form of Certihash, is working with IBM. I heard from IBM's Patryk Walaszczyk how his company had been asked by Certihash to help develop a cybersecurity product on BSV called Sentinel Node. If it all works out, Patryk told me, IBM will be happy to recommend this BSV product to its clients. And that would be big. They say nobody ever got fired for choosing IBM, so, with any luck, nobody would be worried about being fired for choosing a BSV product recommended by IBM Consulting.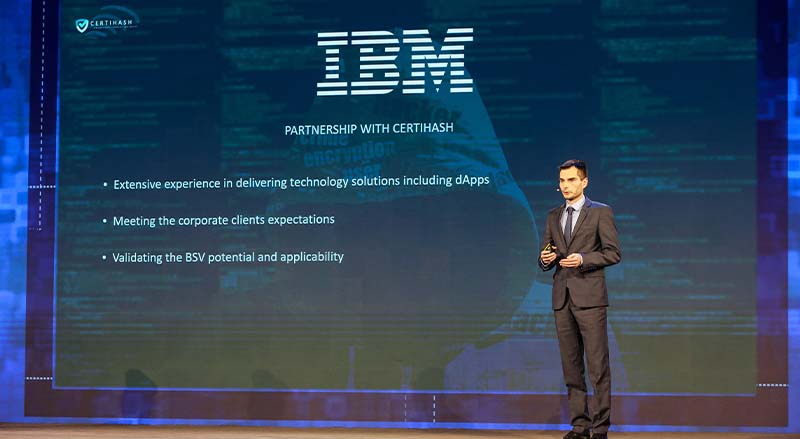 A couple of years ago, a CoinGeek Conference had a theme of "growing up." At the time, it was a nice idea, but now it's actually happened. I'm thinking of the conversations I had that were all about business opportunities, with BSV technology pretty much taken for granted. So Michal Scislowski of Soundoshi is planning to revolutionise the music business; the ecologist Daniel Keane is working on IoT devices to monitor the natural world; and Dr Catherine Lephoto is using blockchain for health and education projects in Africa. These businesses all use BSV but apart from that, they're in completely different sectors.
To me, that suggests that the technology has come of age. If it means that BSV has gone from its unconventional, almost counter-cultural origins, to conventional and perhaps even a little boring, so much the better. Next year, Michal will probably be at a music convention, Daniel at an environmental one and Catherine at a healthcare symposium. As Calvin Ayre likes to say, BSV is now truly "out in the wild" and is therefore probably unstoppable.
Watch the BSV Global Blockchain Convention Dubai 2022 Day 1 here:
Watch the BSV Global Blockchain Convention Dubai 2022 Day 2 here:
Watch the BSV Global Blockchain Convention Dubai 2022 Day 3 here:
New to Bitcoin? Check out CoinGeek's Bitcoin for Beginners section, the ultimate resource guide to learn more about Bitcoin—as originally envisioned by Satoshi Nakamoto—and blockchain.