Bitcoin technology is going to be like music to the artists' ears. Yes. The way artists and musicians have often struggled to connect with their thousands and millions of fans and incentivize their work is gradually changing and will continue to change in the coming years. And this change is being enabled by none other than the BSV enterprise blockchain technology, which is empowering both veteran as well as new artists and musicians.
Let's take a look at a panel discussion that dived into this topic at the Global Blockchain Convention 2022 in Dubai. The panel 'Music & Blockchain' was moderated by Marc Scarpa, Co-Founder of DeFiance Media, and he is joined by three panelists—Shem Booth-Spain, Co-Founder & CEO of Blarecast Systems Ltd.; Michal Scislowski, CEO of Soundoshi; and Frames Jenco aka Luke Rohenaz, Founder of Jamify.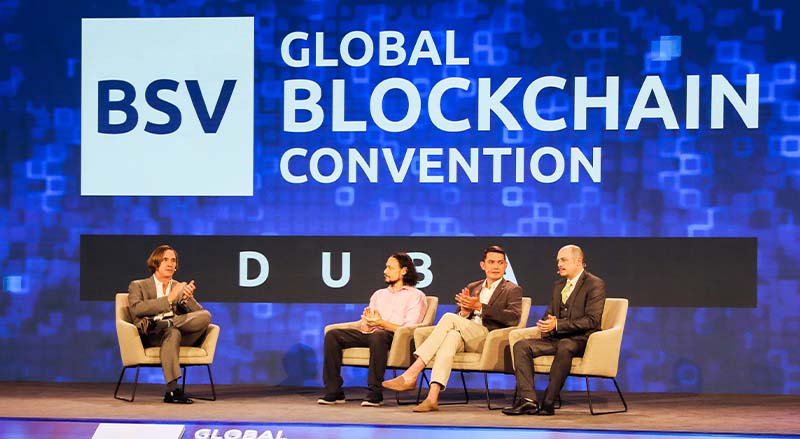 Booth-Spain drew attention from the crowds when he asked, "…how can we get Beyonce who is making the fair streaming rights and how can we get someone in Africa, Nigeria, or anywhere in the world to be able to earn through music?"
The key thing, according to Booth-Spain, is how blockchain technology will be important for a huge industry like music, but also artists and the right-holders for the latter to be able to monetize their content fast thorough a highly secure system of nanopayments, which is quite a revolutionary thing.
"We haven't really seen this thing in the world, but it's going to be an incredible thing where musicians will be able to get paid in an instant. Blockchain will economically empower musicians and artists, defying the famous adage in the world of Arts that claims that artists [musicians] are poor," he added.
He continued, "We are lucky that we are being able to give the power back to the artists. They can be finally rewarded for all their lost incentives."
"It is a technology, a promethean fire that allows these nano transactions, instant payment, instant recognition and a whole host of other methods of incentive, that rechange the approach of artists."
What is stopping the Big three from adopting this technology?
"Bitcoin is an efficient technology. BSV is actually the technology of empowerment and the things that BSV enables aren't possible on other technologies, including ETH, in my experience," Booth-Spain said.
He affirmed that as the music industry begins to see these technologies and re-incentivizing of artists, 'we' will see adoption becoming a norm. Jenco has a different take on the subject, noting that music companies or artists would like the idea of people streaming their work for free that they have worked very hard for. He told the panel and others that some platforms are beginning to 'flirt' with the idea, for instance, Spotify is already doing some experiments with NFTs, but it's hard for artists to throw their work on unknown streams.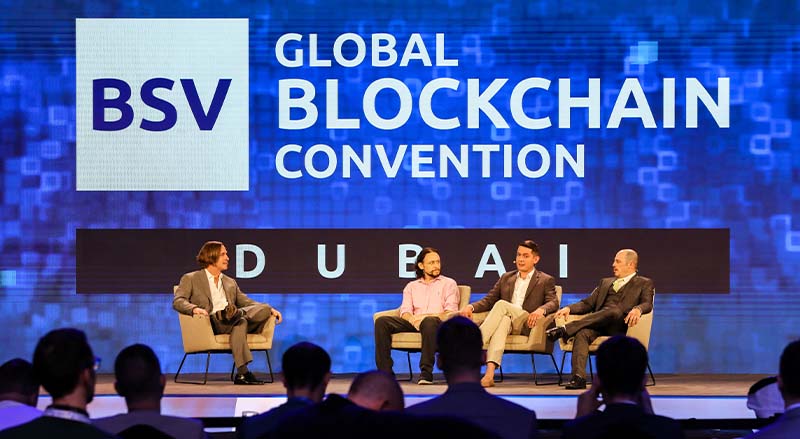 Blockchain adoption in entertainment industry
Blockchain adoption by the music and entertainment industries is a difficult shell to crack. Is it bound to change and how? Booth-Spain opined that businesses in certain industries often might not be interested in technologies, but they are very interested in the "why" and "how do we use the technology to make a process more efficient."
"Application for BSV can be utilized for royalty rights, streaming, NFTs, and more in the entertainment industry. We are quite focused on the build with Blarecast, and we believe in the motto, 'showing is important, not just telling.'"
The proof is in the pudding. The Bitcoin technology is saving massive amounts of money, making it efficient, so it is a win for enterprises.
Scislowski chimed in to tell the panel and others that Soundoshi's goal is to reinvent the music, bringing back the romantic times in music, people meeting each other and listening to their favorite compacts. "We believe that we can recreate this feeling in the younger generation right now but in order to do so, we need music carrier for 21st century that is digital per table."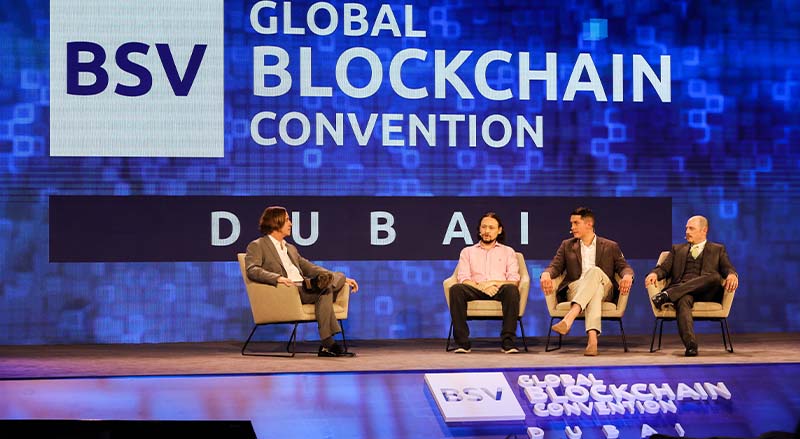 Jenco mentioned that TonicPow is his primary focus, it being the marketplace for advertising and so, making the music domain a very natural fit. "Artists can upload an album on TonicPow, load it up with some Bitcoin, and they have an army of promoters out there, combined with the ability of free streaming. More so, the fact that they will have conversion goals with NFTs, is huge. This really helps with adoption."
Jenco pointed out that the common complaint he hears from several artists is that they can't easily communicate with their large number of fans. That is where the NFTs come in and the utility of technology like Bitcoin plays a vital role.
"The thing I am noticing the most right now is that this technology changes the relationship between the artists and their fans, and that changes a lot of things. We are adding value proposition within the community," Jenco said.
Watch the BSV Global Blockchain Convention Dubai 2022 Day 1 here:
Watch the BSV Global Blockchain Convention Dubai 2022 Day 2 here:
Watch the BSV Global Blockchain Convention Dubai 2022 Day 3 here:
New to blockchain? Check out CoinGeek's Blockchain for Beginners section, the ultimate resource guide to learn more about blockchain technology.