Bitcoin should be a commodity and "just plumbing," but it's also "the best auditing technology in the world." That was Dr. Craig Wright's message to a gathering of businesspeople in Tokyo, some of whom were only just starting to learn about blockchain.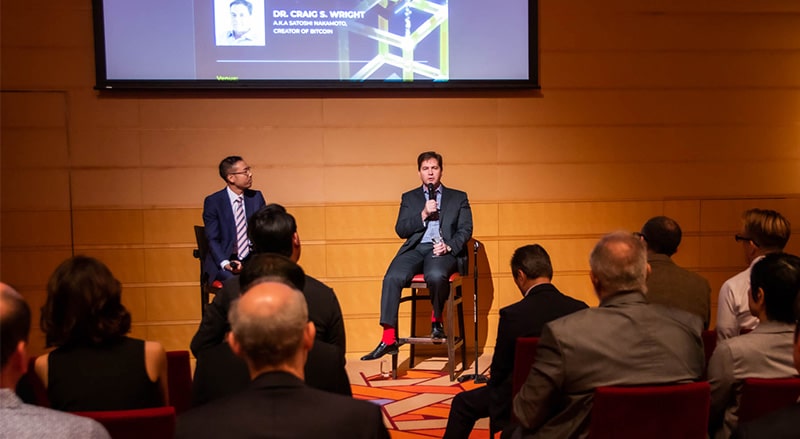 Wright was speaking at the Bitcoin Association's inaugural "BSV: Bitcoin for Business" program. The pilot event was aimed at delivering information on Bitcoin SV to those "not of blockchain," i.e. businesspeople whose operations could benefit from bitcoin and associated technologies, but who are not familiar with or don't understand it yet.
Joined by Jerry Chan, the Bitcoin Association Regional Manager of Japan & South Korea, Wright gave a brief history of Bitcoin's creation. Previous inventions like Digicash and eGold were great ideas, he said, but ones that ultimately failed due to large-scale criminal activity on their networks.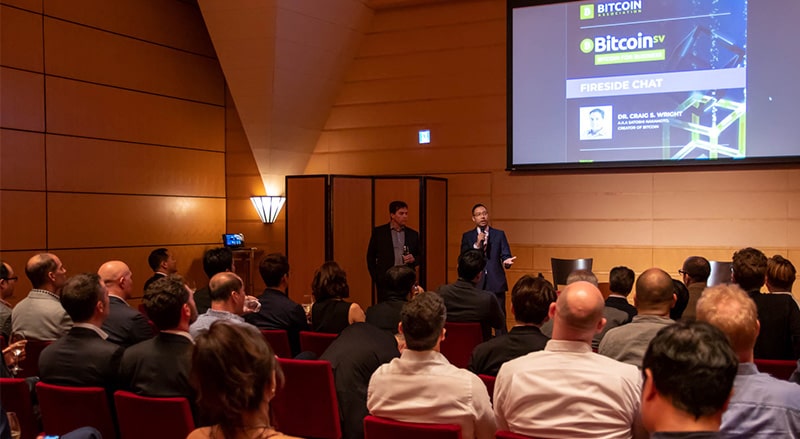 Audit trails can eliminate corruption
He described his history at previous employer BDO, an auditing and assurance firm. The experience was educational—"Transparency is a huge problem and nearly every organization has some level of fraud," he said. Fraud and corruption represented "some of the worst things on the planet," behavior that impacted stock price and contributed to human misery in crime and poverty worldwide.
Contrary to popular belief, Bitcoin wasn't created as an answer to the late 00s' global financial crisis, nor was it intended to replace banks and governments. Instead, Wright said, it aims to make those institutions more transparent and fair.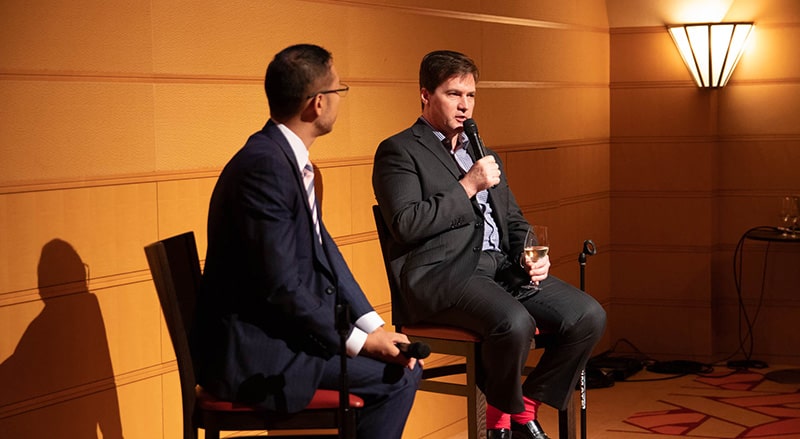 The average CDS (credit default swap) had millions of entries no-one could trace. Imagine a world where, even if you had a billion inputs, you could track them all. That's a different world.
Within the context of offering business advice to attendees, Wright took aim at some favorite targets: exchanges like Binance, cypherpunks, and the thousands of other blockchain projects that exist today, particularly those offering utility tokens as tradable assets.
"You know what a utility token is? It's a bus ticket, a cinema ticket," he said. Their value shouldn't be subject to gamblers' speculation and it was useless to have a world where users needed to be constantly exchanging their tokens.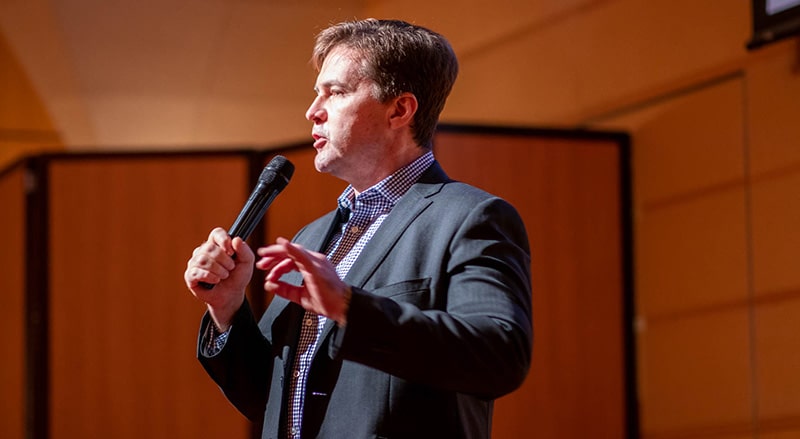 We might as well go back to a barter system.
Bitcoin basics and incentives
Wright also explained how the Bitcoin network works and its key uses, with miners as incentivized rule enforcers, and the introduction of ASICs ridding the network of botnets.
In response to an audience question about how Bitcoin could replace existing national currencies, Wright said it wasn't intended to. Bitcoin is a micropayments network with the potential for billion transactions per second; a different kind of internet. It allows privacy in transactions, something he described as the polar opposite of anonymity.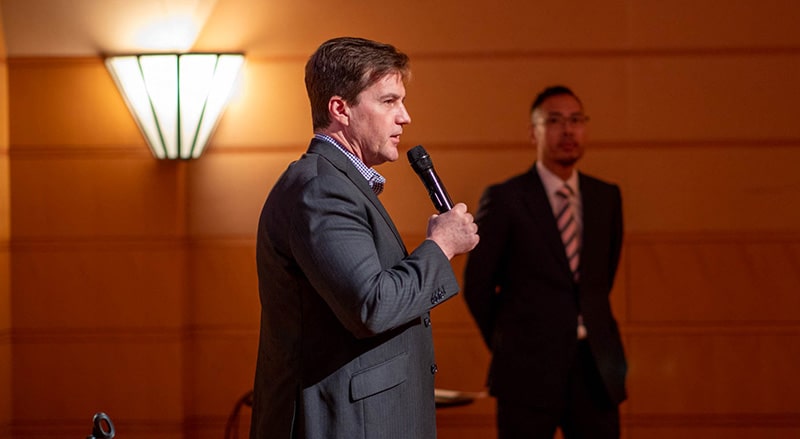 With privacy, those involved in transactions still know who they're dealing with. With total anonymity, no one knows anything about the other party and trust disappears.
He referred several times to electronic data interchange, or EDI—a company like Walmart could do trillions of transactions with EDI on blockchain, something "that would demolish their costs."
Another question concerned Wright and nChain's multiple patent applications, and whether this was compatible with Bitcoin's vision of an open economy. He noted that even cypherpunk-affiliated developers like Hal Finney held patents on their inventions, and that they represented a guard against misuse of the technology.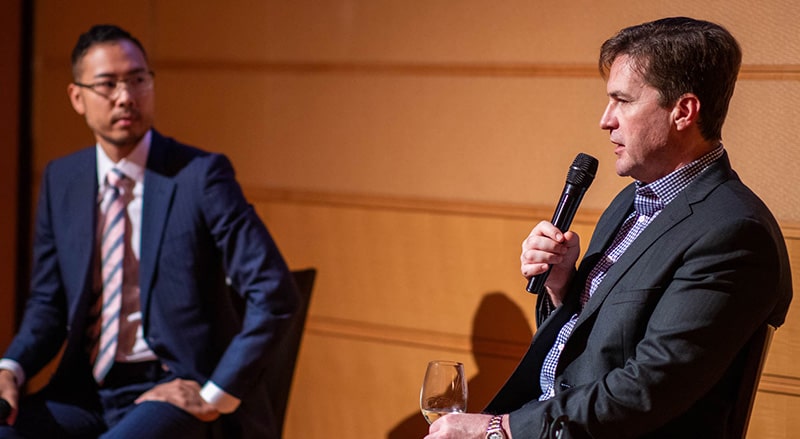 Message for Japan
The Japanese business environment is sophisticated and highly regulated. One big hurdle Bitcoin SV faces here is that it is not yet "whitelisted" by Japan's financial regulator, the Financial Services Agency (FSA). This means it isn't currently possible to buy or sell BSV on any of Japan's legal exchanges.
Local advocates have begun to lobby for whitelisting, and events such as the "BSV: Bitcoin for Business" programs are intended to educate by highlighting BSV's law-friendly and responsible face.
Ken Shishido, representing the Tokyo MetaNet Society, asked what Bitcoin could offer for Japanese business specifically.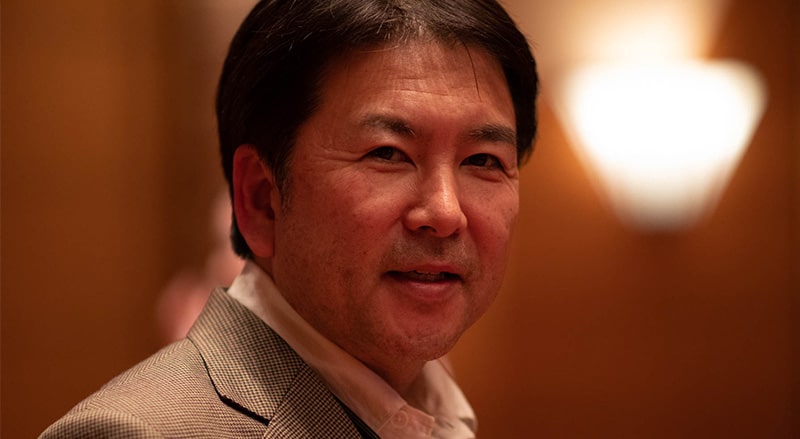 Wright replied that in the 1980s and 90s, Japan "was everything," but had been let down by its banks and their lack of transparency.
"Japanese companies like Toyota and Sony have changed the world," he said, and Japanese culture has always embraced new technology.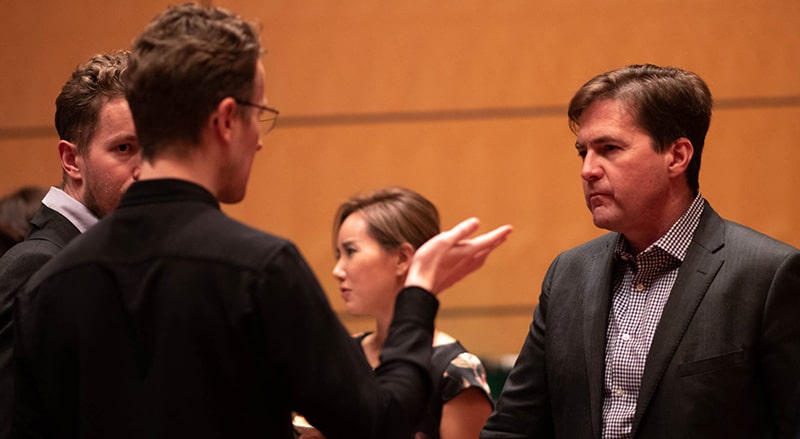 Japan can now embrace this technology and fulfill the promise of the 1980s.
Judging by the questions asked and the number of curious newcomers who approached Wright with more detailed questions after the event concluded, the message was well received.
"I was elated to see the turnout of industry professionals coming out hear Dr. Wright's message," Chan said. "I felt their enthusiasm about Bitcoin's original vision and use case, which really gave me renewed confidence that the industry is slowly maturing to be business and regulatory compatible. Also just to see Craig here in Japan, the creator of Bitcoin, as part of a 'Satoshi's return' to the spiritual birthplace of Bitcoin and the entire cryptocurrency industry as a whole, was special. I was proud to be there and part of it."
The Bitcoin Association now plans to make its "BSV: Bitcoin for Business" program a regular series, both in Japan and other locations around the world. Its message of improving business and government, rather than seeking to destroy institutions, is a positive one and far more likely to gain traction.
New to Bitcoin? Check out CoinGeek's Bitcoin for Beginners section, the ultimate resource guide to learn more about Bitcoin—as originally envisioned by Satoshi Nakamoto—and blockchain.