Bitcoin developers in China are showing increased enthusiasm for the BSV blockchain as the platform on which to realize their ambitions.
At the recent CoinGeek Conference in Zurich, Lise Li, Bitcoin Association Regional Manager for China, assembled a panel of Chinese developers to hear more about projects already underway on the BSV blockchain, as well as what China-based developers seek from the wider BSV community to encourage further adoption.
Joining Li on the panel were Sunny Fung, founder and CEO of ShowPay; Jiang Jie, lead developer of Sensible Contract; Lin Zheming, co-founder and CEO of Mempool and DotWallet; and Gu Lu, co-founder of Bitcell Technology Inc.
Gu has been a game developer for the past 15 years, the past two of which have been spent exploring the possibilities of developing games on the BSV platform. (Gu went into more detail about his business at the casual games and eSports panel earlier in the conference.)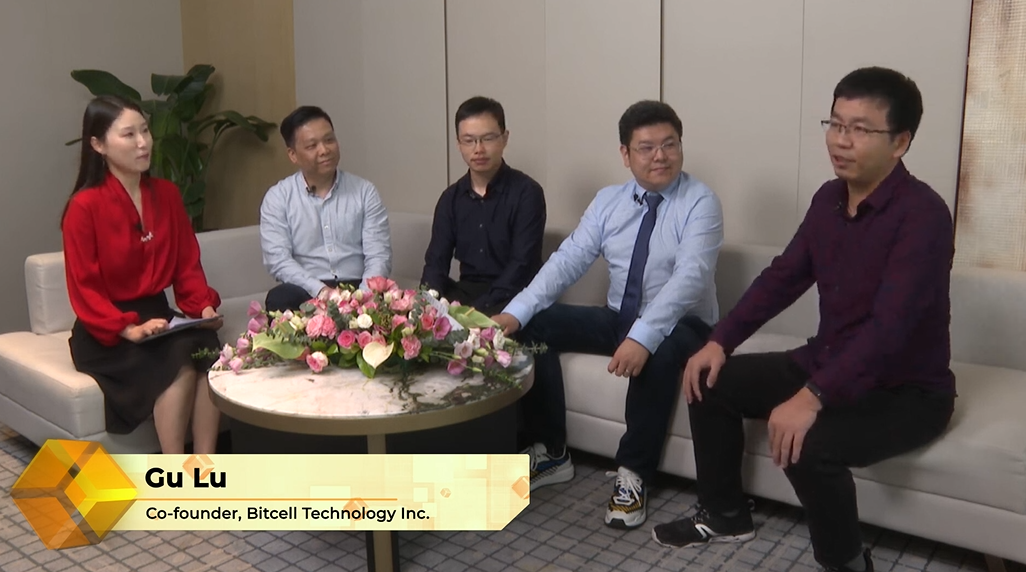 Fung's company recently initiated a Metanet-based decentralized identity protocol called MetaID, which (among other things) would allow social media users to truly own and control their personal data, including the ability to transfer it to a different platform.
Since its introduction earlier this year, MetaID has attracted over 6,000 users and Fung says the ecosystem, the underlying infrastructure and the number of base applications are all growing fast. There are over 20 apps currently based on MetaID, all of which are interoperable, despite having been developed by different teams.
Fung echoed a quote from Dr. Craig Wright, who famously predicted that the internet will ultimately become a sidechain of the Metanet. Fung views MetaID as a vehicle for onboarding millions or even billions of people onto the BSV blockchain in the years to come.
Fung's goal for the coming year comes down to a single word: scale. A year from now, Fung hopes to have 100,000 MetaID users, over 100 MetaID-based apps to provide those users with greater utility, while continuing to add more pro developers and third-party dev teams. Fung is planning funding rounds over the next few months to ensure he can finance these grand ambitions.
Sensible future
Next up was Jie, who confessed that his current engineering job has nothing to do with blockchain technology, although he'd been aware of Bitcoin since 2012. A blockchain developer hobbyist, Jie, along with Gu, make up the team behind Sensible Contract, which aims to improve on the smart contract concept.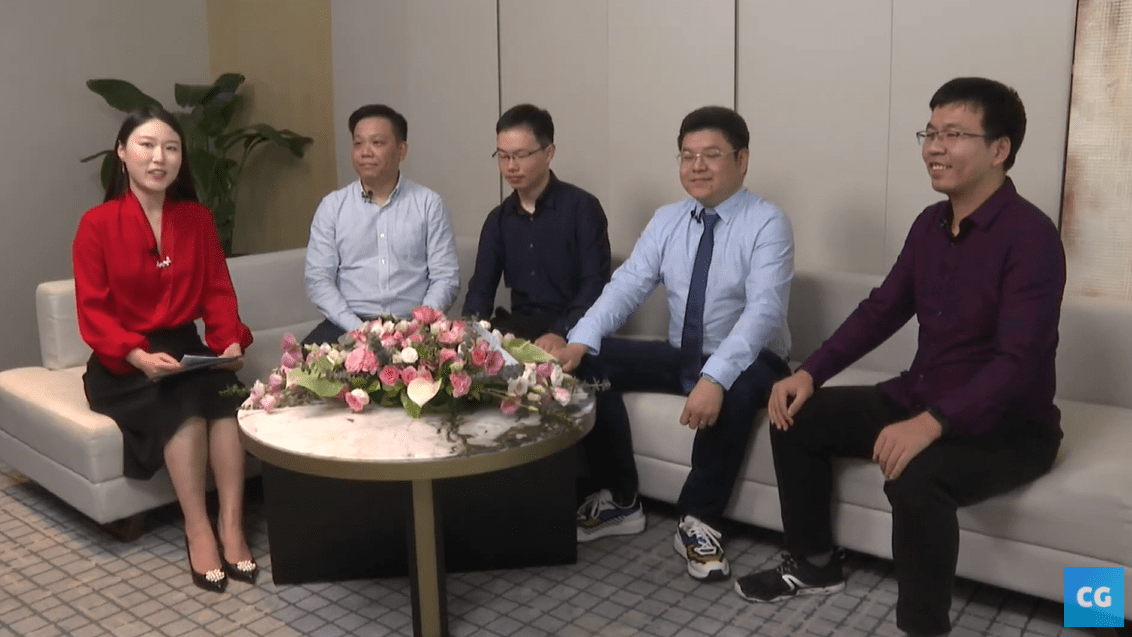 Gu said Jie was the one who insisted that what they were developing was not a token solution but a tool to help individuals write better code (and with better code comes better contracts). Among the improvements Sensible Contract brings to the table are backward tracing and contract collaboration, which enables contracts to 'talk' to each other.
Sensible Contract is currently focused on three main aspects: supporting non-fungible token (NFT) creation, issuance and exchange; financial services like Token Swap; and data query/management, including a project called Sensible Scan, an alternative to Etherscan based on Sensible Query, another project that Jie found time to develop in his spare time.
Wearing many hats
Lin described himself as an infrastructure provider for blockchain services, operating a transaction processor (Mempool), a digital asset and data management tool (DotWallet), as well as providing blockchain as a service (BaaS) for enterprises.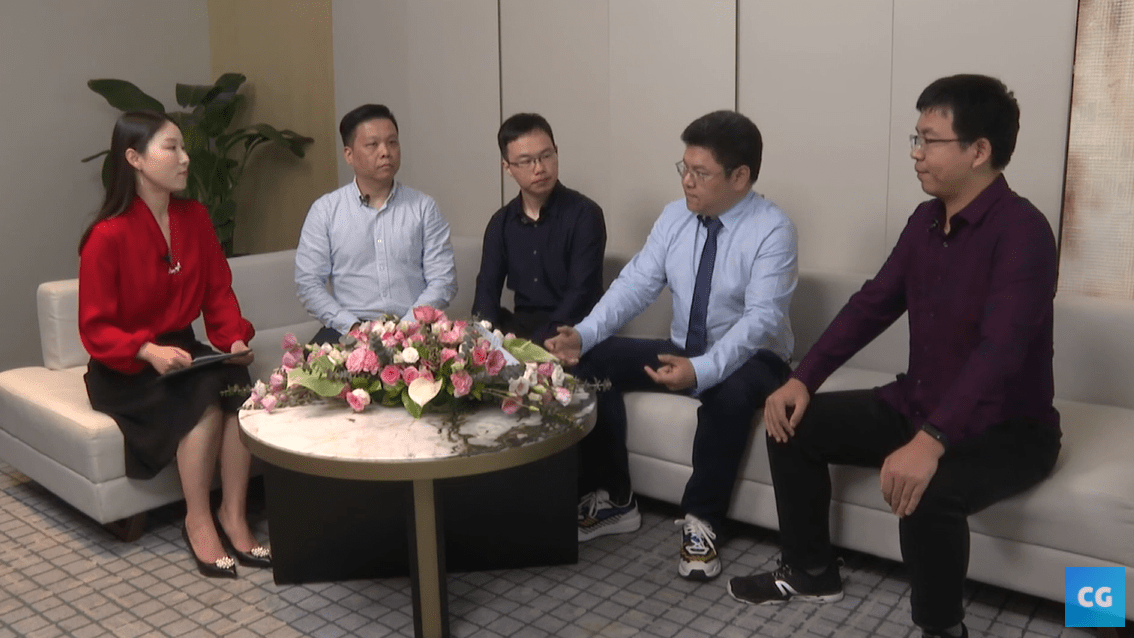 Asked by host Li why he's involved in such a wide variety of projects, Lin suggested they were all inter-linked, although transaction processing plays a key role. Processing transactions allows you to write to the Bitcoin ledger, after which you need hash rate. Proof of Work demonstrates your dedication to the infrastructure, which gets you more connectivity with the other parts of the network, which allows you to gather more connections and more data.
Lin says DotWallet currently has nearly 1m registered users, a number he expects to grow thanks in part to a new product, Cards, which allows developers and users to issue and exchange their own tokens. But it also allows data to be attached to the tokens before they're passed on.
Lin claims that companies can use Cards to represent coupons, points, vouchers and more. Attaching more data to these Cards allows companies to trace the exchange of tokens, collecting a volume of data that will prove highly valuable.
East meets West
In professional terms, Jie was a blockchain neophyte until he attended the Bitcoin Association's 'Bitcoin SV: Building Blockchain Applications' event in Shenzhen last autumn. That was followed earlier this year by the BA's first developers bootcamp in China, at which all four panelists were present.
Gu, who partnered with BA on that Shenzhen event, said he didn't realize how much he himself would learn from the other attendees in terms of how to improve products such as Sensible Contract. Jie concurred, saying the feedback and support he received definitely helped push Sensible across the finish line.
Bitcoin Association plans to organize similar events in China in the future, a strategy Lin is fully on board with. Lin believes there's a huge gap between BSV developers and those outside the ecosystem, which underscores the need for more opportunities to exchange ideas.
Asked by Li what overseas companies need to know in order to further ties to China-based BSV companies, Lin said collaboration will only come following communication, so be prepared to listen as much as you speak. Keep your ears and your mind open, and you may find the path to successful collaboration open as well.
New to Bitcoin? Check out CoinGeek's Bitcoin for Beginners section, the ultimate resource guide to learn more about Bitcoin—as originally envisioned by Satoshi Nakamoto—and blockchain.