BSV is offering gaming platforms new ways to engage players while also offering developers relief from their lingering Ethereum-based headaches.
On the second day of the CoinGeek Conference from Zurich, CoinGeek's lead gaming industry reporter Becky Liggero Fontana oversaw a panel devoted to Casual Games & eSports on Blockchain. Joining her were Esports Entertainment Group CTO John Brackens, FYX Gaming Inc. CEO Adam Kling, Haste co-founder and CMO Joe De Pinto, and Bitcell Technology Inc. co-founder Gu Lu.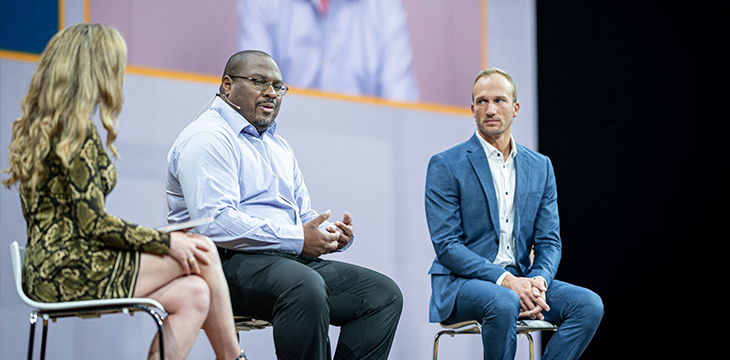 The discussion began by querying the panel on how they'd incorporated BSV into their respective offerings. De Pinto said Haste was created as a demonstration of BSV's unmatched capacity to handle microtransactions (more on this later).
Kling, whose company FYX Gaming launched the popular CryptoFights game, celebrated the fact that joysticks are their players' BSV wallets, making every move in a CryptoFights game a Bitcoin transaction.
Gu, whose company runs the SatoPlay casual game platform, says players who access the 10 games currently on the platform gain BSV rewards as they accumulate profile data. The platform also uses Bitcoin script to ensure transparency of both games and the platform itself, an area that Gu claimed would be a heavy research area for Bitcell in future.
Public, provable and permanent
Liggero Fontana then asked the panel how they made use of BSV's public ledger and time-stamping capabilities. Brackens, whose company operates (among other things) the Malta-licensed Vie.bet eSports wagering platform, said that any system that's public, provable and permanent will offer an enhanced level of transparency to both bettors and gambling regulators (the latter a major plus, as EEG is currently pursuing a New Jersey gaming license).
Kling noted that the timestamped ledger provides a complete record of all player moves made during CryptoFights, similar to (but more accurate than) companies like SportRadar, which employ humans to monitor real-world athletic contests to record all points, penalties and other aspects of game play that are then used to decide the outcomes of real-money in-play wagers.
Kling added that the data generated by player moves is recorded on the blockchain, allowing for the detection of possible instances of player collusion intended to monkey with betting markets.
De Pinto said the fact that Haste's games last no longer than 10 seconds presents unique challenges. Some players might play hundreds of times a day, generating thousands of transactions in the process, and with the platform still in beta, glitches are inevitable. However, all a player needs to do when reporting a glitch is submit their transaction ID and Haste can then look to the blockchain for a detailed record of what transpired.
How low can you go?
The subject then turned to micropayments. Gu said BSV's ability to handle microtransactions at costs as low as fractions of a cent allows SatoPlay to offer payments to players in sums as low as 10 or 20 Satoshis, as well as transactions involving significantly greater volumes.
Haste's platform features an instant leaderboard payout structure in which high scorers earn a percentage of the pool of funds generated via player entry fees. De Pinto said this was intended as a simplified demonstration of microtransactions that didn't utilize (what for many people is) head-scratching blockchain terminology.
Haste's leaderboard is set up with the HandCash wallet, so players who make the board's top-10 are getting pinged every other second. These payments may be a fraction of a penny here, a fraction of a penny there, but it adds up over time.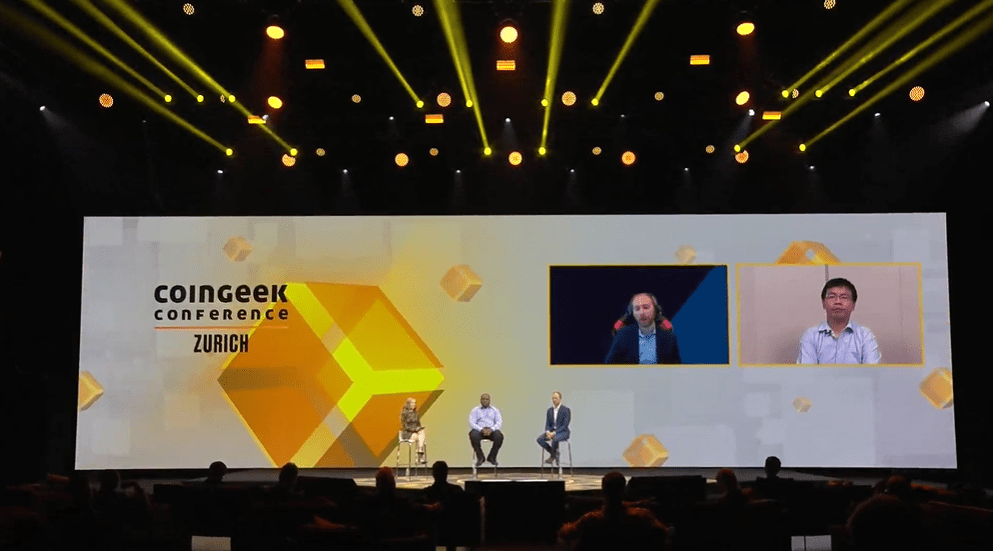 In dollar terms, CryptoFights entry fees work out to around 16¢, but Kling says entry fees aren't the only teeny transactions BSV allows on the platform. Kling says to imagine you want to do a promotional NFT drop but your game has a million players. If that drop amounts to a penny or less, good luck doing it via any other blockchain than BSV.
Brackens says microtransactions allow companies like EEG to lower fees paid to service providers, which allows EEG to offer customers more flexibility in rules surrounding deposits and withdrawals.
Brackens added that eSports betting is different from traditional sports wagering, in part due to the fact that eSports is largely consumed via PCs rather than big flat-screen TVs. As a result, player sessions on EEG's platform tend to be much longer, offering more opportunities to promote in-play betting markets.
eSports wagers also tend to be smaller than the high-volume pre-match bets made on trade sports, but the ability to keep fees to a minimum enables bettors to make casual bets of $3 or $4 on who gets the next kill or takes down the next tower.
World abacus
Liggero Fontana commented that three of the panelists had previously attempted to develop projects on the Ethereum network and wondered how their BSV experience compared. Brackens said he was once a huge Ethereum supporter, but as a developer for business, he found Buterin's baby "slow, clunky, expensive" and simply incapable of scaling to meet EEG's needs.
Gu echoed this view, saying Ethereum was simply not built for gaming, particularly high-frequency action games. Gu found BSV much cheaper, quicker and, more importantly, it brought the certainty that real-time visual environments require. Certainty also provided the opportunity to define game behavior, to determine which part of the game logic should be running on-chain and which logic should be implemented in Bitcoin script.
Kling said FYX spent about a year trying to build on Ethereum but most of that time was spent searching for solutions to the network's congestion and high fees. These invariably ended up being Layer 2 solutions, some of which were provided by third parties that later went out of business, leaving FYX scrambling to plug the hole.
Kling said BSV was an 'a-ha' moment because it not only offered the opportunity to do everything on Layer 1, that opportunity was available now. BSV also offered protocol stability that encouraged firms to build knowing there were no nasty surprises lurking around the corner.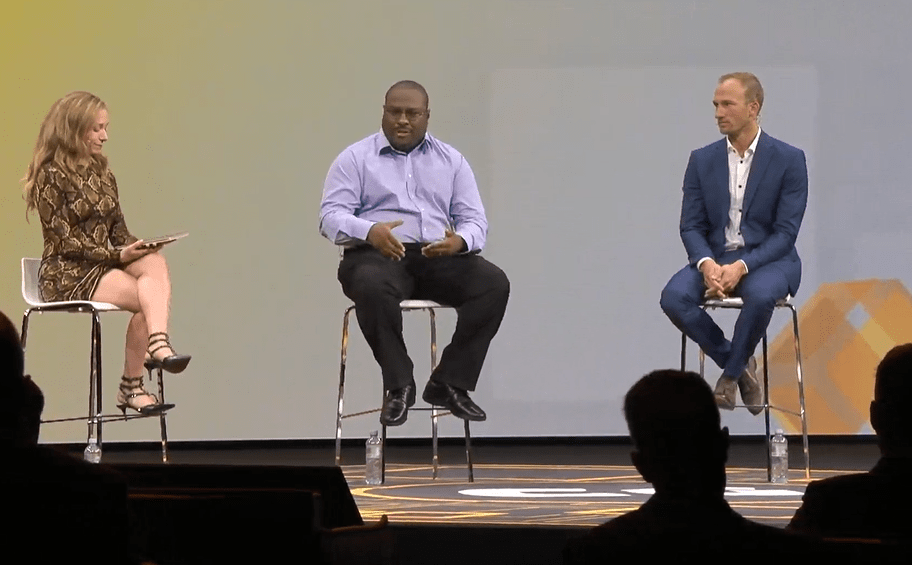 De Pinto summed up his view of the field thusly: you think BTC, you think 'price go up' (or, more commonly nowadays, down). You think ETH, you think NFTs and tokens. The central message of BSV is microtransactions. There really was only one blockchain that Haste could work on.
NFT
Of course, no blockchain discussion gets away without mentioning NFTs, and Brackens noted that EEG's eSports Gaming League (not a betting operation) was looking into incorporating NFTs into its tournament ecosystem, possibly issuing them as an award, trophy or badge.
De Pinto was once a minor league baseball player, and Haste has already incorporated player cards as functional NFTs. Haste's cards offer players two different avenues to creating liquidity: keep the card and receive 10% back on their game play, or sell the card to another player, who will then receive that 10% themselves. De Pinto noted that some players—who may or may not be gamers—are acquiring cards and making bank by amassing 'teams' of players.
Gu supported the idea of functional cards, to which his firm 'cautiously' assigns different abilities that players can use in game play. Gu believes NFTs are especially important for game developers because it allows them to tweak their games in a way that strengthens the community of developers and players.
New to blockchain? Check out CoinGeek's Blockchain for Beginners section, the ultimate resource guide to learn more about blockchain technology.