While the first day of the CoinGeek Seoul Conference at the Le Meridien Seoul dove deeper into the technical capabilities of Bitcoin SV (BSV) blockchain, Day 2 looked at the actual use cases for the real world—from real estate, tech, gaming and entertainment, as well as environmental innovation and more as speakers and attendees discuss the business models and opportunities enabled by BSV.
Founding President of the Bitcoin Association Jimmy Nguyen opened the day, which was filled with announcements as companies introduced their BSV-driven projects. One of the biggest news was the introduction of ONEStore's BUSKON, a platform musicians can use to upload their work and get paid in tokens bought for BSV.
"BUSKON is a music content distribution. Music players upload their content, while the customer, they listen or watch, [and] if they like, they just give a token to them [uploaders]," ONEStore CEO Jay Lee told CoinGeek, explaining why they chose BSV. "We made a lot of trial and errors, so finally we found that BSV can resolve all the issues we have."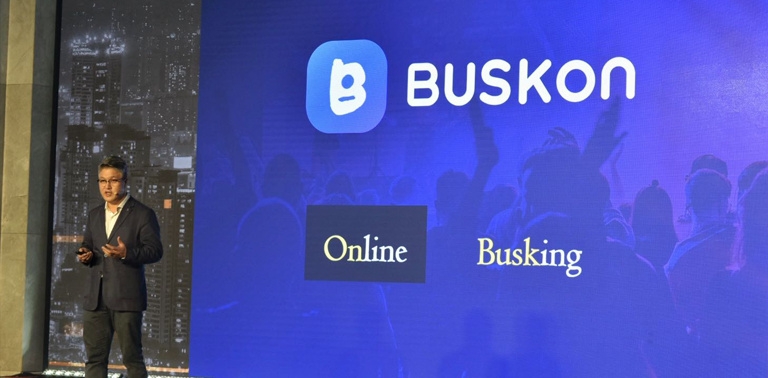 BitBoss, meanwhile, introduced a new casino product that aims to onboard crypto users in the space. In his presentation, CEO and co-founder Matt Dickson explained how they started years ago with a private chain called Multichain, which led the company in the right direction—to BSV.
Now, their new hardware product Bridge is poised to become a huge leap for slots and other electronic games found in casinos. Bridge is an end to end solution that allows players to play their favorite slot, have that machine update the back-end of the casino, and also communicate with a player via their phone, either their current credit amounts or marketing items the casino wants to put in front of them.
Using BSV, BitBoss has already created baccarat, roulette and lottery games, and is currently working on sic bo. The company also plans to offer Bitboss as a platform for other game developers to build on.
When asked how far away we are from having these games rival traditional offerings, Dickson said "we're very close."
So there's a lot of online casinos now that accept [BTC] or BSV or Litecoin, whatever it may be, as a method of payment. What we're trying to do is actually replace the entire infrastructure so that all the transactions are happening on the chain as well. And we've taken a lot of care to create very high value content… These games will have provably fair built in as well. So they'll function just as well as a traditional online product, they'll have provably fair built in, and they'll run on the blockchain.
For Centbee, it's all about crossing borders. The African Bitcoin payment solutions provider announced a new offering, Centbee Remit.
"It's really good to disrupt cross-border remittance in the country," co-founder and CEO Lorien Gamaroff told us. "In Africa, it's infamous the high costs that it takes to move money, and you know, averaging 15%. Because of our innovative technologies, we believe that not only is this going to be a convenient and easy to use, cheap product, but it's going to comply with all local laws and regulations."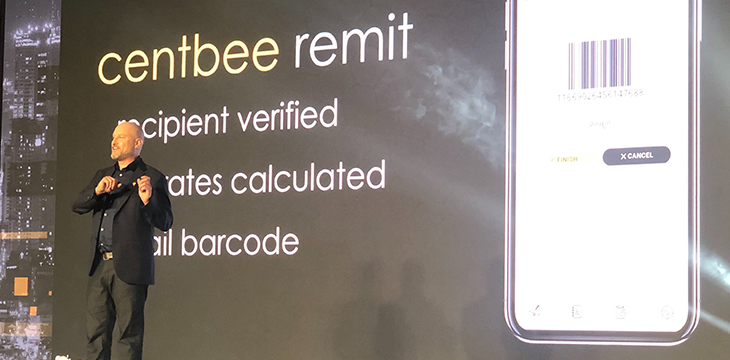 Also taking the center stage is WeatherSV, explaining how weather—on the blockchain—is bringing data driven industries to a whole new level. Founder Paul Chiari noted in his speech, "We see weather is important to everybody some way or another, and has a big impact on things like transport, insurance."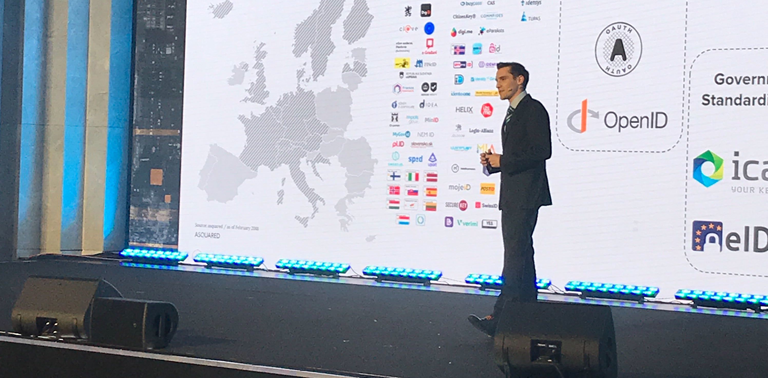 On the sidelines of the event, Chiari explained to us the big idea behind WeatherSV: "It's part of a bigger idea around agriculture industry and other industries. There's a lot of waste and things like that. I see that data, you know, autonomous data collection from IoT devices and other ways, by getting their data and sharing it and utilizing it throughout supply chains and things like this so you can save a lot of waste, minimize a lot of waste and create a lot of efficiencies.
The fireside chat between Nguyen and nChain chief scientist Dr. Craig Wright was undoubtedly one of the biggest highlights of the two-day CoinGeek Seoul Conference. Aptly titled, "The Satoshi Chronicles: Part II," the chat revealed a more emotional side to the man who created Bitcoin as he recounted his original vision for Bitcoin and what ultimately led him to a hiatus from the Bitcoin community.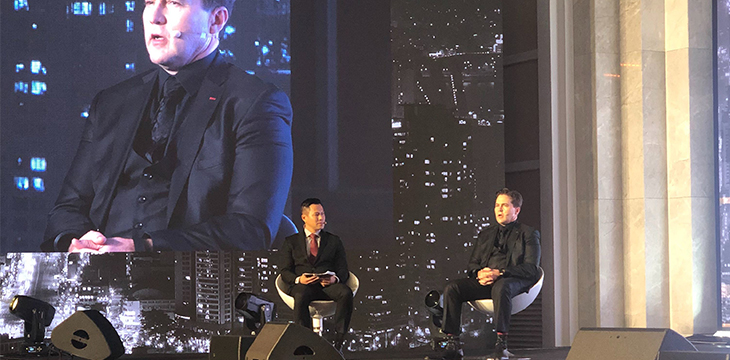 Bitcoin, according to Dr. Wright, was created as an honor system—not for facilitating drugs and other "evil things" and illegal activities. The goal was for everyone to build applications that would positively impact people. Instead the very first commercial application that was built by someone on Bitcoin was, unfortunately, a heroin store, which eventually led to the creation of the Silk Road.
This led to Dr. Wright helping build software for tracking criminal organizations; however, he still felt his whole life's work was being put to waste, and became "incredibly disillusioned." Dr. Wright felt responsible and very remorseful for the casualties caused by the products sold on the Silk Road, to which Nguyen responded with, "I'm going to tell you, my friend, it's not your fault."
Even the attendees were riveted by the "insightful and very honest" discussion. David Case, chief architect of Kronoverse, told us on the sidelines of the event: "It was refreshing to hear his views in a historical context."
George Siosi Samuels, managing director of Faia, noted the "good match" between Nguyen and Dr. Wright, saying, "Jimmy does a great job bringing out Craig's relaxed side."
For Brad Monahan of Jumpstarter, it's all about accountability. He told us:
You can sense that he's trying to bring the best in the world, and you know, for someone to come out and say, 'Hey, I'm Satoshi Nakamoto. I've created this,' and also, he's also about accountability, and for him to sit up on that stage and say like, you know, 'This was causing so much problems, and I brought that.' He didn't physically do it, but he built the platform for people to do it, but the fact that he came forward, it means righting the wrong, he's building Bitcoin SV, and he's pushing what Bitcoin's originally supposed to be. It really shows he's backing up and making things right.
The two-day CoinGeek Seoul conference came full circle with Nguyen closing the event by delivering the key message to the Bitcoin ecosystem: "It's time to build."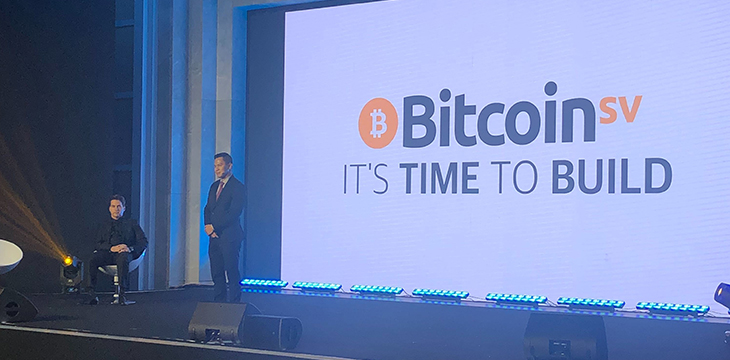 Catch all the recaps, interviews and highlights from the CoinGeek Seoul Conference here at CoinGeek.com.
New to blockchain? Check out CoinGeek's Blockchain for Beginners section, the ultimate resource guide to learn more about blockchain technology.