In business school, they teach you that a successful company is sometimes required to disrupt its own profitable business before someone else does. If Bitcoin SV succeeds, many existing businesses will need to take that lesson to heart. 
It's starting to happen.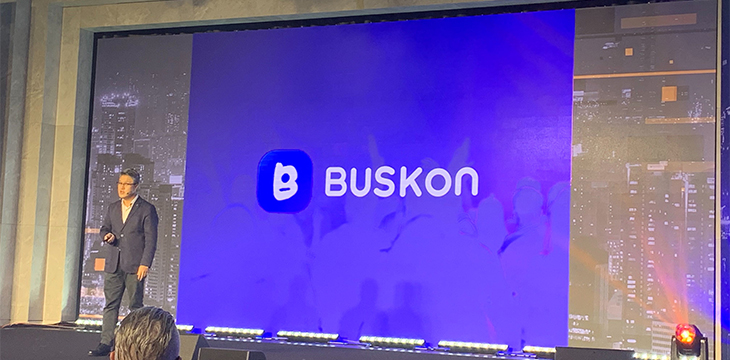 The second day of the CoinGeek Seoul conference included a speaker from an established business who is preparing for what he sees as the coming of BSV.
Jay Lee is the CEO of ONEStore, South Korea's answer to Google Play or Apple's App Store. ONEStore has a potential customer-base of 35 million – everyone in the country with an Android phone. So it's a big business, and having been launched less than four years ago as an offshoot of a major telecoms company, it's now independent. 
Now Jay is launching his next enterprise, BUSKON, a platform for musicians to upload their work and get paid in tokens bought for BSV. While ultimately, the users will convert BSV to buy and spend BUSKON tokens, for its launch, in a month or two, BUSKON will encourage traffic by subsidising the site by issuing its tokens for free to those whose work has earned them. 
Jay explained in his presentation that he had only arrived at the decision to build a BSV application after studying many alternatives. He's confident that the revolution is coming: "blockchain will downgrade the role of middlemen," he said. In that sense, ONEStore acts as a middleman between content creators – app makers – and their customers. To deal with the threat, he told me afterwards, you have two choices: either wait for your business to be disrupted or "catch the opportunity" yourself. He's chosen the latter.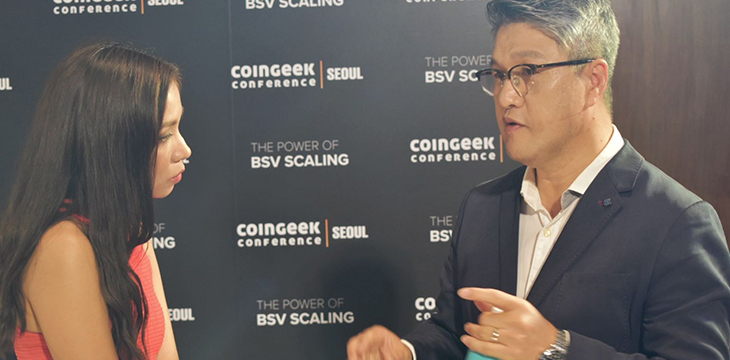 Certainly there will be lessons to be learnt, he said. He expects music on BUSKON to be only the beginning. In time, all digital content, such as games and apps, will be part of a BSV-based economy.
BUSKON's glossy promo video gives a good idea of how it'll work: 
Jay's talk was in a conference day that was all about business on BSV. There couldn't have been a better announcement than BUSKON to confirm the progress being made. 
As Jimmy Nguyen, Founding President of the Bitcoin Association said: "I'm so excited about BUSKON. This is the first enterprise-level application on BSV".
There were also plenty of smaller businesses presenting their plans to the conference – from gaming companies like BitBoss, to property businesses like Zweispace and finance companies like RateSV.
In his opening presentation, Jimmy reminded his audience of the fundamental direction of Bitcoin growth: a connecting of data and money, reflected in the very name – "bit" plus "coin". The ultimate goal? "To commercialise all our interactions and improve the quality of our online experiences," said Jimmy, with "the blockchain acting as a universal server".
On the final day of CoinGeek Seoul that felt less like a distant vision of the future than the expected product of work that's already well under way.
Listen as CoinGeek.com's Charles Miller picks on the minds of the crypto industry's thought leaders, experts, and insiders. Don't miss the weekly CoinGeek Conversations on Spotify and Apple Podcast, or check out the CoinGeek Conversations YouTube playlist today.
New to Bitcoin? Check out CoinGeek's Bitcoin for Beginners section, the ultimate resource guide to learn more about Bitcoin—as originally envisioned by Satoshi Nakamoto—and blockchain.